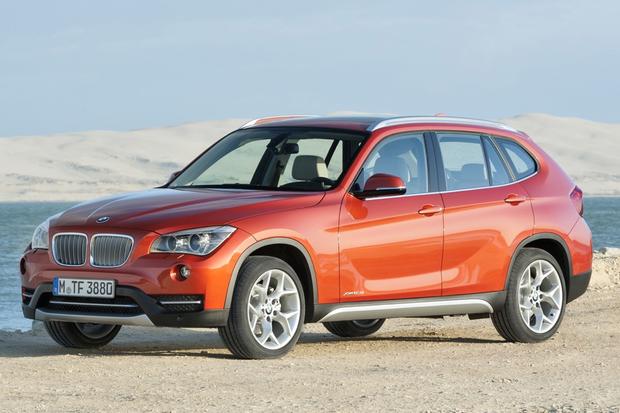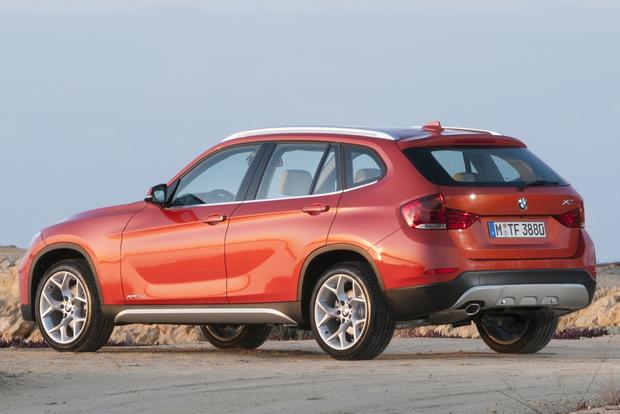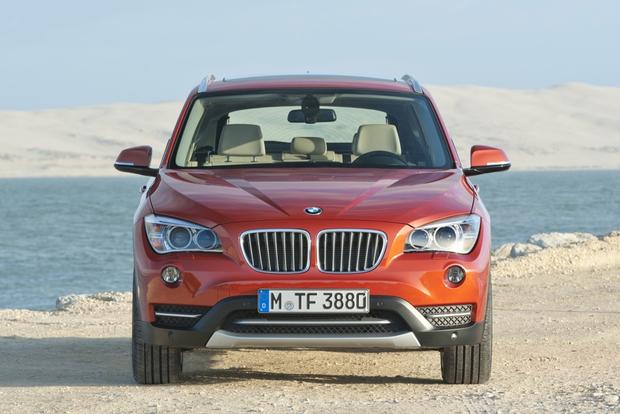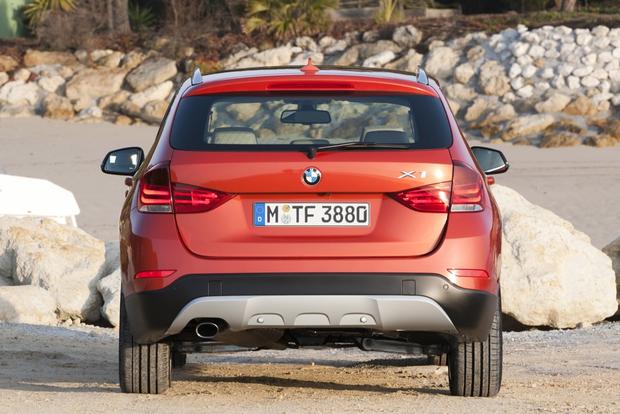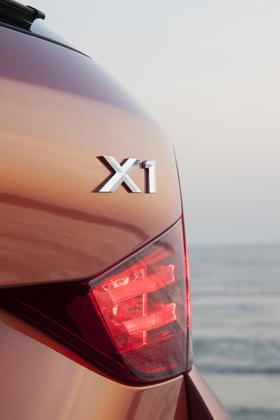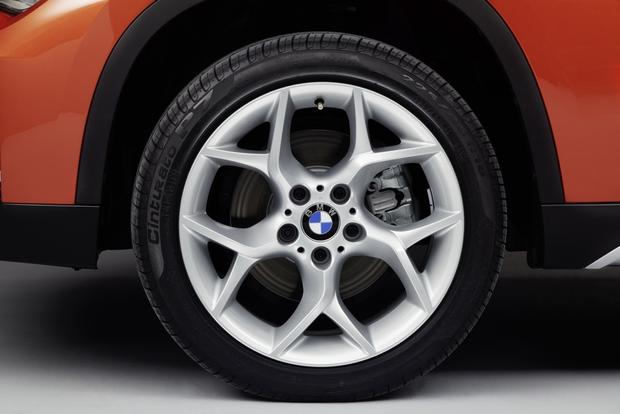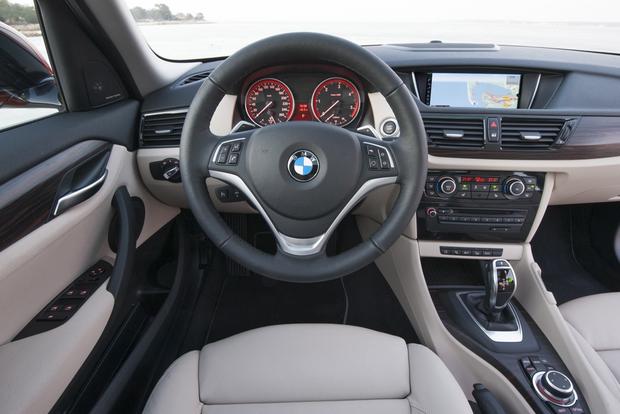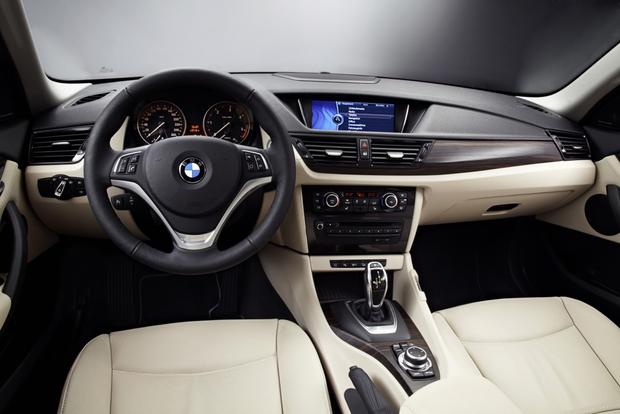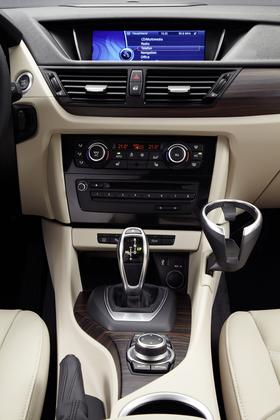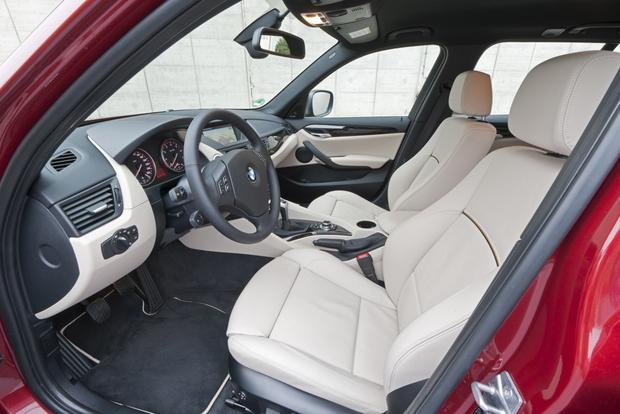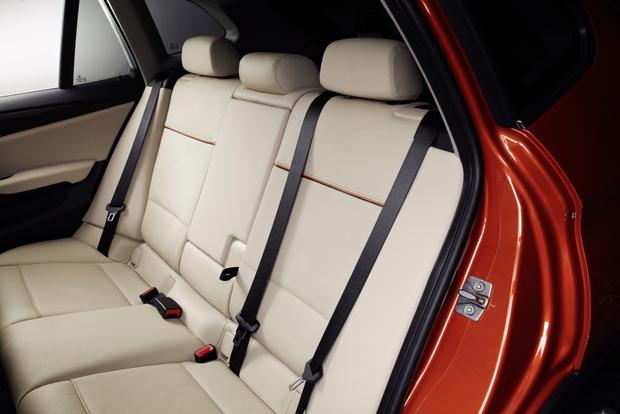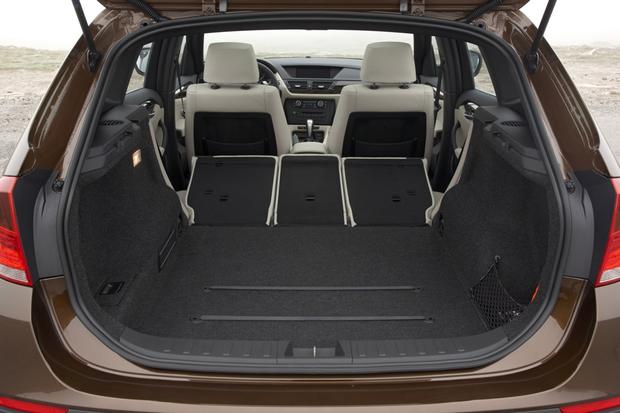 Pros: Superb turbocharged engines; excellent 8-speed transmission; world-class ride/handling mix; stellar 4-cylinder fuel economy; reasonable base price
Cons: 6-cylinder models use an older 6-speed transmission; limited cargo capacity; pricey options
What's New: The 2013 X1 is new to the American market, though it's been available overseas for a few years.
Introduction
It's fashionable for automotive critics to dismiss crossover SUVs as station wagons with worse handling, but the 2013 BMW X1 is a different animal. Sure, it rides higher than a regular car, but the X1 is based on one of the best-handling 4-door cars ever: the previous version of the BMW 3 Series. From behind the wheel, the elevated driving position is the only clue that you're in a crossover. In all other respects, the athletic X1 does a convincing impression of a high-performance luxury hatchback.
If you're wondering why this brand-new BMW uses an older platform, well, that's because it's only brand-new to us. Elsewhere, the X1 has been on sale for a while now. As such, we've noticed a few signs of age despite that timelessly brilliant chassis. For example, the xDrive35i model employs a 6-speed automatic rather than the superior 8-speed unit offered in newer 35i BMWs. Also, while the interior certainly has a premium vibe, it looks a bit dated compared to the revamped cabins in the new X3 and 3 Series.
But given that the X1 starts under $31,000, we're willing to forgive its not-quite-newness. Whether you're looking for a cheaper Land Rover Range Rover Evoque or a more practical MINI Countryman, or perhaps just a higher-riding 3 Series wagon, the 2013 X1's genuinely car-like character is bound to please.
Comfort & Utility
The 2013 BMW X1 is offered with rear-wheel drive as the 4-cylinder sDrive28i, or all-wheel drive as either the 4-cylinder xDrive28i or the 6-cylinder xDrive35i.
The base sDrive28i gets standard niceties like 17-inch alloy wheels, fog lights, LED brake lights, automatic start/stop, 8-way adjustable front seats, Bluetooth, automatic climate control, an 8-speaker stereo with iPod/USB connectivity and even the iDrive infotainment system, so it's pretty well-equipped right out of the box.
The xDrive28i is an all-wheel-drive version of the sDrive28i with minor equipment variations.
The xDrive35i steps up to 6-cylinder power, 18-in wheels with run-flat tires, adaptive xenon headlights, a panoramic sunroof, power front seats and wood interior trim.
Some of the xDrive35i's standard features can be ordered on the 28i models as options. Other extras include a Harman Kardon surround-sound stereo, heated front seats, leather upholstery, paddle shifters and enhanced iDrive with hard-drive-based navigation.
Note that four trim levels are offered for each model: base, X Line, Sport Line and M Sport Line. The X Line adds special 18-in wheels and shiny styling accents, while the Sport Line features its own 18-inchers along with darker exterior trim and sport front seats. The M Sport gets a sport-tuned suspension, a sport steering wheel, M-spec 18-in wheels and plenty of M badges to go around.
In our interior evaluation, we deemed the X1 a pleasant mix of where BMW has been and where it's going. The matching analog speedometer and tachometer are classic BMW: simple and clear. Materials are generally high-quality, with none of the cost-cutting that compromises the related 1 Series cabin. The driving position is high enough to please crossover fans but low enough to feel secure. Standard iDrive technology gives every X1 a forward-thinking feel, though the optional wide-screen version with navigation is clearly the one to have.
The X1's rear seat is predictably less roomy than that of the X3, but it's still adult-friendly as long as the folks in front don't slide their seats all the way back. Cargo space, however, is decidedly hatchback-grade, measuring 14.8 cu ft behind the rear seats and 47.7 cu ft with the rear seatbacks folded down.
Technology
The X1 comes well-equipped on the technology front, boasting standard features like Bluetooth, iPod/USB connectivity and the iDrive interface. We're not huge fans of the base iDrive system, though, as it has a square display, lacks navigation and doesn't offer digital music storage.
If you opt for the pricey navigation system, though, you get a crisp, colorful wide-screen display that's hard-drive-based with plenty of music storage.
Either way, iDrive's ergonomics have improved dramatically over the years. The interface now employs a more intuitive menu structure than ever, while numerous physical buttons next to the primary knob afford direct access to common pathways.
Performance & Fuel Economy
The rear-wheel-drive sDrive28i and all-wheel-drive xDrive28i are powered by a turbocharged 2.0-liter inline-4 rated at 240 horsepower and 260 lb-ft of torque. The transmission with this engine is an 8-speed automatic. The all-wheel-drive xDrive35i steps up to a turbocharged 3.0-liter inline-6 good for 300 hp and 300 lb-ft of torque, though it downgrades to a 6-speed automatic.
The turbo four is one of the very best of its breed. Acceleration is swift, and unlike most small turbocharged engines, this one keeps pulling all the way to redline. Aided by the astoundingly refined 8-speed transmission, fuel economy is a whopping 24-mpg city/34-mpg highway in the sDrive28i, while the xDrive28i is nearly as frugal at 22/33 mpg.
As for the xDrive35i, it's extremely fast for a vehicle of this type, but the 6-speed transmission isn't as smooth or as quick as the new 8-speed. Fuel economy takes a dive too, checking in at a pedestrian 18/27 mpg.
Safety
The X1 comes with standard stability control, 4-wheel anti-lock disc brakes and six airbags (front, front-side, full-length side curtain). Available safety technologies include a rearview camera and BMW Assist telematics, which brings real-time crash response and comprehensive roadside assistance.
The X1 had not been crash tested as of this writing.
Driving Impressions
The X1 is quite simply one of the best-driving crossovers we've ever experienced. We're not immune to the appeal of sitting up a little higher than normal, and since the X1 lets you do that without compromising handling, it's really the best of both worlds. Indeed, the X1 is an appealing alternative to a wide variety of vehicles, from true crossover SUVs to sporty hatchbacks. Watch the ride quality with the optional run-flat tires, however; those 18-in wheels may look cool, but we'd rather have the more supple rubber that comes with the standard 17s.
Other Cars to Consider
Audi Q5: The generally sprightly Q5 actually feels large and a bit ponderous relative to the X1, but it's a great-looking crossover with a desirable supercharged V6.
Land Rover Range Rover Evoque: Why would anyone buy an Evoque over the cheaper, faster, better-driving X1? Aesthetics, we suppose, but otherwise give us the Bimmer any day.
MINI Countryman: If you like MINI's sense of style and can make do with even less versatility, the eye-catching Countryman is worth a look.
AutoTrader Recommends
For most folks, most of the time, the base sDrive28i will be the pick of the litter. Its fuel economy and performance are downright amazing, and the price is right too.