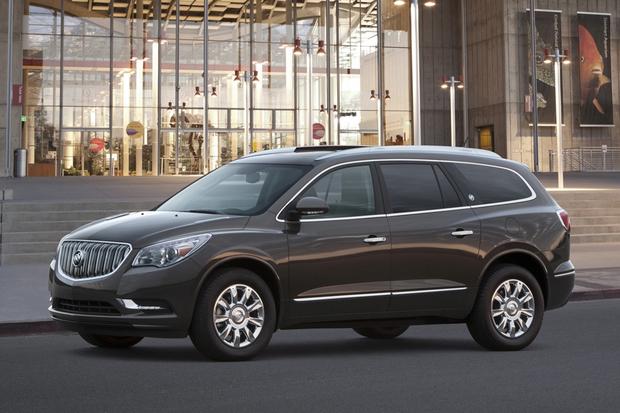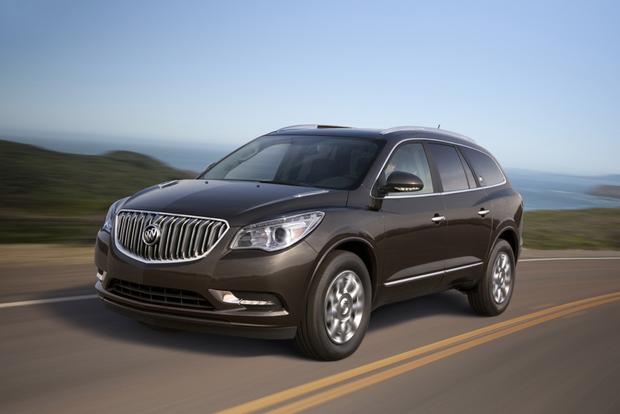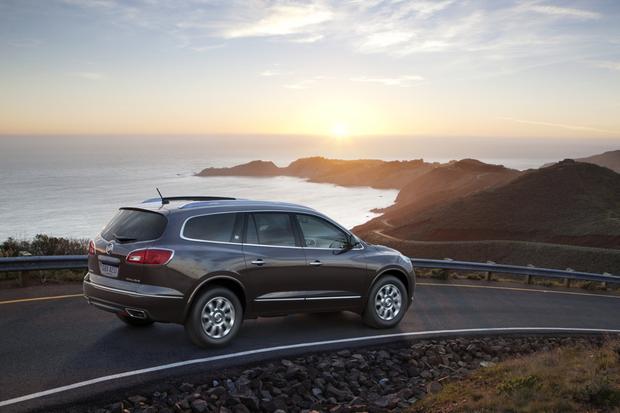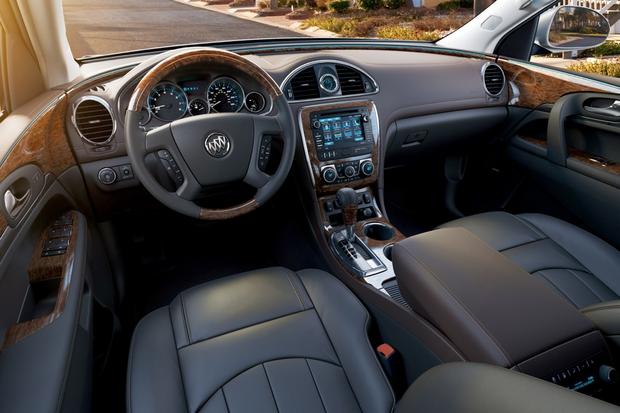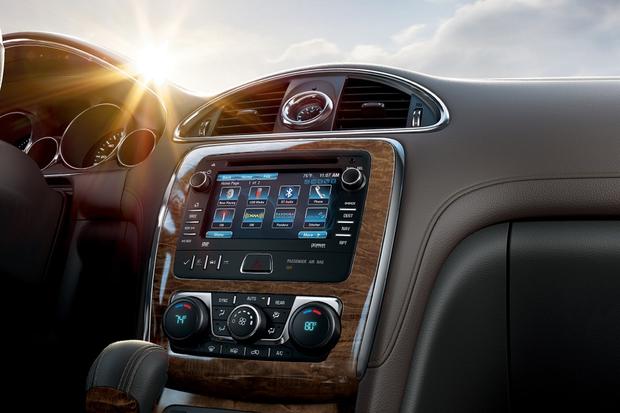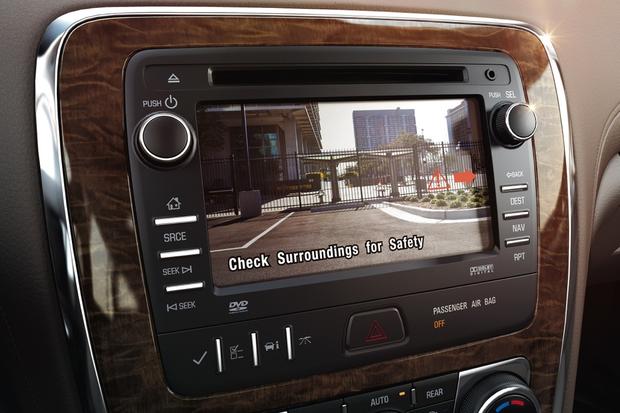 If we were in Buick's shoes, we might not go throwing the word luxury around so freely. Even Buick admits they aren't the tuxedo-wearing brand of luxury we normally associate with brands like Bentley or Breitling. But maybe Buick is on to something. Clearly, tuxedo-wearing luxury is fading away like office hours and dress codes. Maybe there's another kind of luxury that's more accessible and comfortable. Think Ralph Lauren and Pottery Barn--still luxurious, but attainable as well.
When it comes to luxury, automakers are especially good at coining clever slogans like "dynamic improvements" or "entry level luxury," but they aren't always forthright about what the long words and TV catchphrases really mean. With the 2013 Buick Enclave, it's pretty simple. Mild mechanical and cosmetic changes yield real and tangible results that effectively put the Enclave in direct competition with real luxury crossovers.
Mechanical Improvements
For example, Buick says the front suspension on the 2013 Enclave has been revised. They use a lot of technical terms, such as dual-flow dampers and revised bushings, but the bottom line is this: The 2013 Enclave feels smoother and tighter than before. Handling is more predictable, and the ride just feels more buttoned down in general.
All 2013 Enclaves are powered by a 3.6-liter V6 that makes 288 horsepower. This is essentially the same engine that has powered the Enclave since its introduction just five years ago; however, with features like direct-injection and continuously variable valve timing, it feels as smooth and quiet as any modern V6--maybe even more so.
The Enclave's 6-speed automatic transmission gets a slight update. The controls for the transmission's shift points have been revised. It doesn't sound like a significant update, but, again, the result is a noticeable improvement in the way the Enclave drives. Both upshifts and downshifts are barely noticeable unless you really pin the accelerator to the floor.
Cosmetic Changes
These small mechanical improvements add up to a vehicle that drives like a true luxury crossover, but what about the look?
Outside, the Enclave gets expected upgrades, such as LED running lights, a new front end treatment, new hood, extra chrome trim, revised 19- and 20-inch wheels, as well as LED taillights and chrome trim around the exhaust outlets. Frankly, the updated Enclave doesn't look too different, especially from the side or rear. In front, it looks a little tighter and perhaps more contemporary, but we never thought the 2012 Buick Enclave looked dated.
The 2013 Buick Enclave's interior gets a few improvements, too, and like the mechanical and exterior enhancements, they're mild but impactful. The upper and center portions of the dash have been revised with more soft-touch material, real stitching and more contemporary textures and colors. There's also an LED ambient lighting system that surrounds the cabin.
A new center-mounted side airbag is also new and included on every Enclave. In the event of a side-impact accident, the new airbag pops out of the inboard side of the driver's seat, protecting both the driver and front passenger from hitting each other. This is in addition to the traditional center-mounted and side curtain airbag in the Enclave. Other standard safety features include stability control, traction control and seven airbags, including side curtain protection for all three rows of passengers.
New Technology
Buick's new IntelliLink is standard on all Enclaves. It's essentially a color touchscreen radio that can incorporate third-party apps like Pandora. It also includes a USB port, Bluetooth for hands-free calling, the ability to download your phone's address book and A2DP streaming audio support. The 7-in IntelliLink display screen also serves as the rear parking camera monitor.
This kind of standard technology, plus the updated interior, helps the 2013 Enclave justify Buick's use of the word luxury. If you're shopping for a luxury crossover SUV and need three rows of seating, the Buick Enclave should be on your short list. It easily competes with other luxury family friendly crossovers like the Audi Q7, Infiniti JX35, Lincoln MKT and maybe even the Mercedes-Benz GL. With a starting price of just under $40,000, the Enclave is a decent value as well.