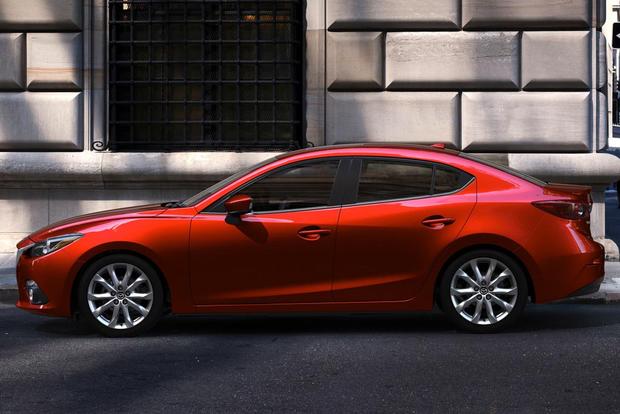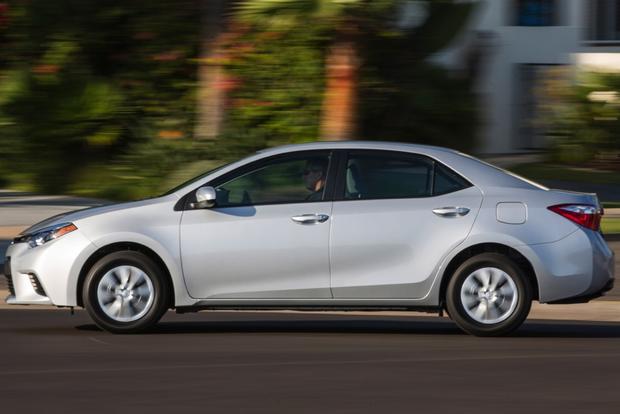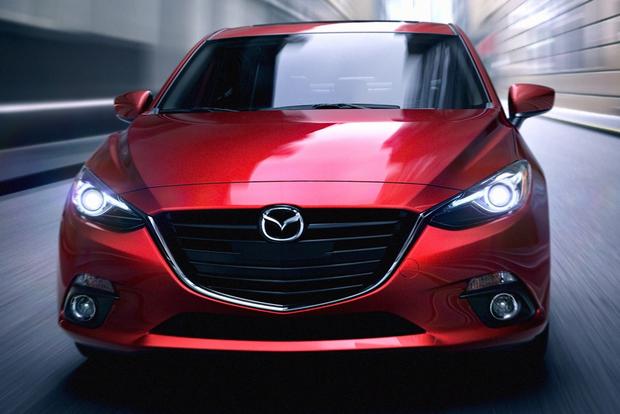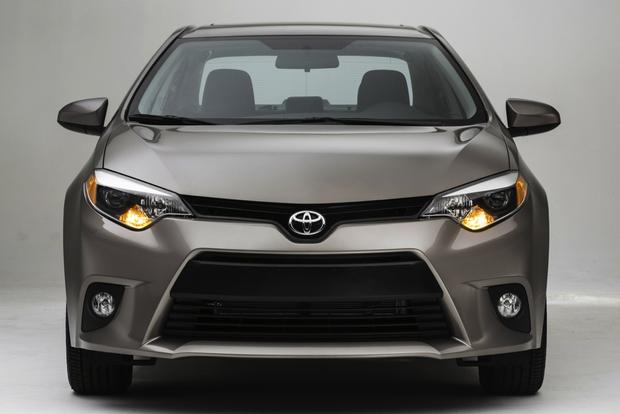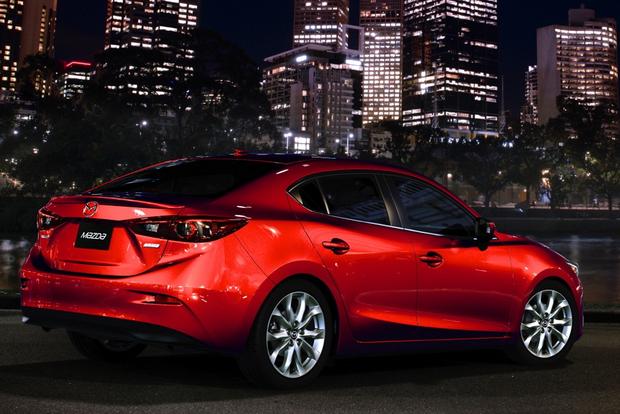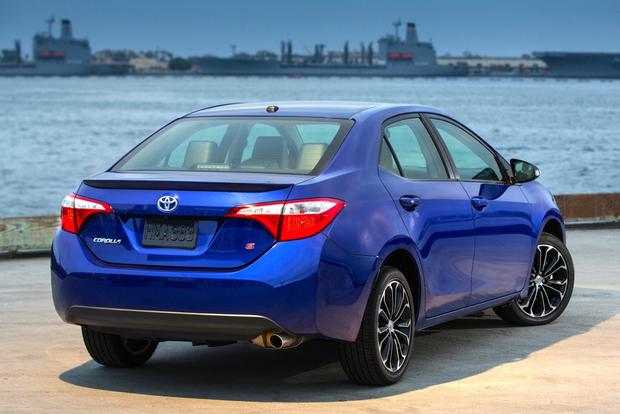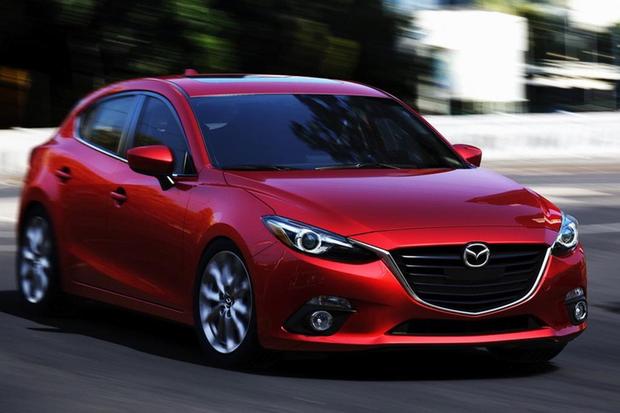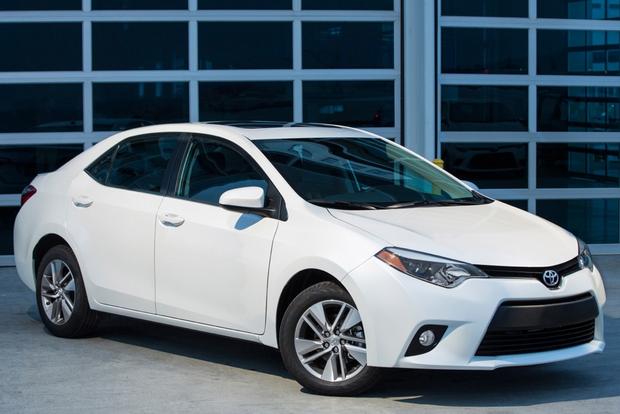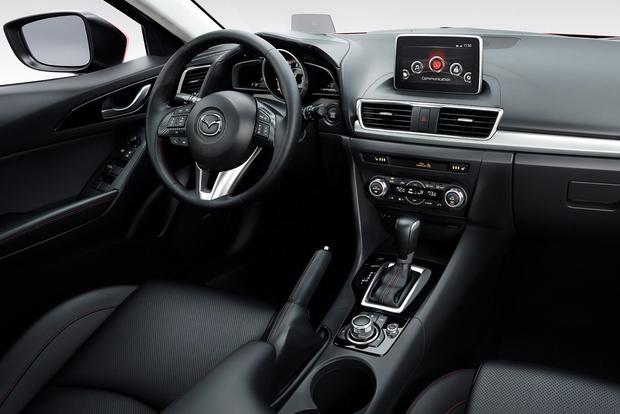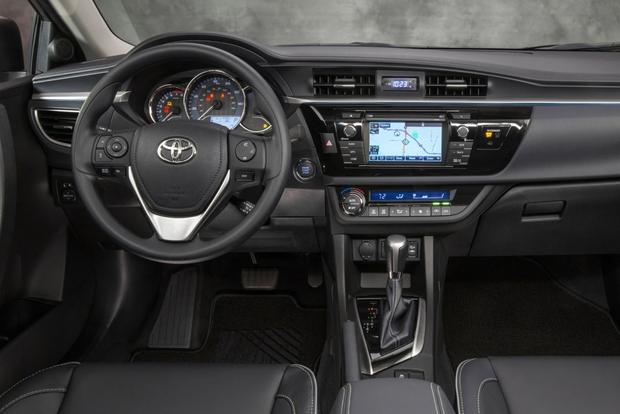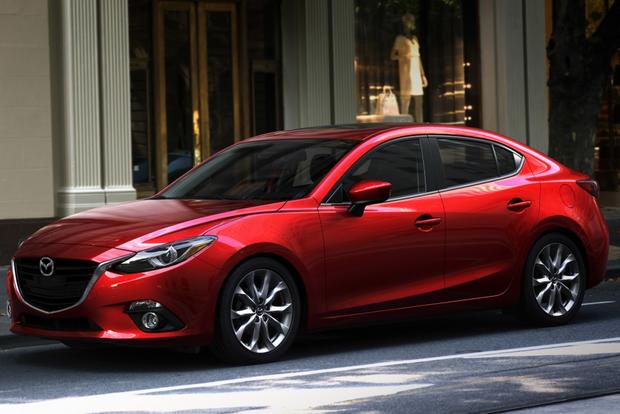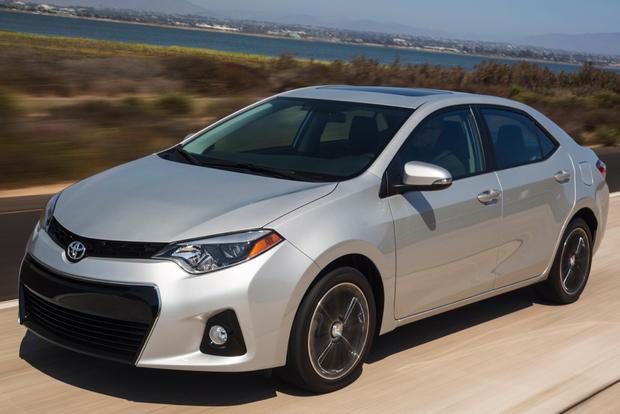 If you're searching for a compact sedan, we suspect that you've included the 2014 Mazda3 and the 2014 Toyota Corolla on your shopping list. The Mazda3 and Corolla are two of today's most popular compact sedans, largely because they both offer reasonable pricing, strong durability, high-tech gadgets and a long list of features. Most importantly, both cars are fully redesigned for 2014 with substantial improvements over their predecessors. Which one is better? Our latest article finds out, but first, we're checking out what's new with both cars for the 2014 model year.
2014 Mazda3
The Mazda3 is fully redesigned for the 2014 model year. In addition to fresh styling inside and out, the Mazda3 offers new standard equipment, more powerful engines, increased gas mileage and a few newly available high-tech options.
2014 Toyota Corolla
Like the Mazda3, the Toyota Corolla is fully redesigned for the 2014 model year. Although it doesn't offer any new engines, the latest Corolla boasts entirely new styling and several new features.
Reliability
Assessing reliability for an all-new model can be very difficult, but J.D. Power takes a crack at it. The firm estimates reliability based on previous issues and early problems. In this case, the Mazda3 and Toyota Corolla are neck and neck, both earning four circles out of five in J.D. Power's Power Circle Ratings, indicating better-than-average reliability.
In terms of warranty length, the Mazda3 and Corolla are largely the same -- with one exception. While both cars offer the same powertrain and bumper-to-bumper warranty coverage, the Corolla offers 2 years or 25,000 miles of free maintenance, giving a slight edge to the Toyota in terms of reliability and ownership costs.
Fuel Economy
The Corolla offers one engine: a 1.8-liter 4-cylinder that makes 132 horsepower in base trim or 140 hp in fuel economy-focused Eco guise. With the standard 6-speed manual or the base-level Corolla L's 4-speed automatic, Corolla models earn 28 miles per gallon in the city and 37 mpg on the highway. Step up to a continuously variable automatic transmission, and you'll get 29 mpg city/38 mpg hwy.
Base-level Mazda3i models use a 2.0-liter 4-cylinder that makes 155 hp, returning 30 mpg city/41 mpg hwy with the standard automatic transmission or 29 mpg city/41 mpg hwy with the available 6-speed manual, placing the Mazda3 well ahead of the Corolla, both in terms of engine power and fuel economy.
For drivers who want more power, the Mazda3 is also offered with a 2.5-liter 4-cylinder that makes 184 hp. Even that engine matches the Corolla for gas mileage, returning 28 mpg city/39 mpg hwy despite a commanding lead in hp.
Safety
When we're thinking about vehicle safety, we consider two major aspects: crash-test scores and safety features. In terms of scores, both cars are excellent, earning a 5-star overall rating from the federal government's National Highway Traffic Safety Administration. Both cars also earn Top Safety Pick ratings from the nonprofit Insurance Institute for Highway Safety, though the Mazda3 snags a slightly higher Top Safety Pick+ score for its available frontal crash-prevention system.
Speaking of that frontal crash-prevention system, it's just one of many safety advantages that the Mazda3 holds over the Corolla. Other items only available on the Mazda include adaptive cruise control, a blind spot monitoring system, lane-departure warning and rear cross-traffic alert.
In the end, safety goes to the Mazda3, though if you don't plan to opt for the gadgets, we think you'll find that the Mazda and the Toyota are both surprisingly similar in terms of crashworthiness.
Technology
Although the compact-car segment isn't known for its high-tech prowess, one of these two cars offers an impressive array of modern gadgets and equipment -- and that car is the Mazda3.
We've already covered a few of the Mazda3's big advantages in terms of safety technology, but they're worth repeating: The small Mazda offers a blind spot monitoring system, a rear cross-traffic alert system, adaptive cruise control and lane-departure warning -- none of which are available in the Corolla. The Mazda3 also boasts a few other unique high-tech items, such as the i–ELOOP kinetic energy-recovery system (which adds a single extra mpg on Mazda3s models that have the feature) and a heads-up display that projects key driving information onto the windshield in front of the driver. Toyota's highly capable Entune infotainment system is worth noting, but it's not enough to give the Corolla an advantage over the Mazda3's wide range of technology.
In short, the technology in the Mazda3 doesn't just help it stand out from the Corolla: It makes the small Mazda one of the most impressive compact cars on the market.
Value
Given the Mazda3's victories in safety, technology and fuel economy, you'd probably think that it will cost a lot more than the Toyota Corolla. That's not the case: A base-level Mazda3 starts around $18,000 with shipping, which is almost exactly the same price as a base-level Toyota Corolla. The two base models also offer roughly the same levels of equipment.
As you progress through the trim levels, you'll find that pricing is quite similar between the Mazda3 and the Corolla on all levels -- a fact that helps the Mazda stand out even more, since it doesn't charge a premium for its improved gas mileage and other benefits. Most drivers will also appreciate the Mazda3's sporty handling more than the Corolla's less communicative feel, and the Mazda's available hatchback body style adds an extra element of practicality that the Corolla can't match.
AutoTrader's Advice
Don't get us wrong: The 2014 Toyota Corolla is an excellent compact car, but the 2014 Mazda3 is the star of this segment, combining excellent styling -- inside and out -- with strong fuel economy, powerful engines, modern technology and a wide range of available safety gear that you'd usually only find in a luxury car. As a result, we'd easily choose the Mazda3 over the Corolla.
Find a Mazda3 or a Toyota Corolla for sale