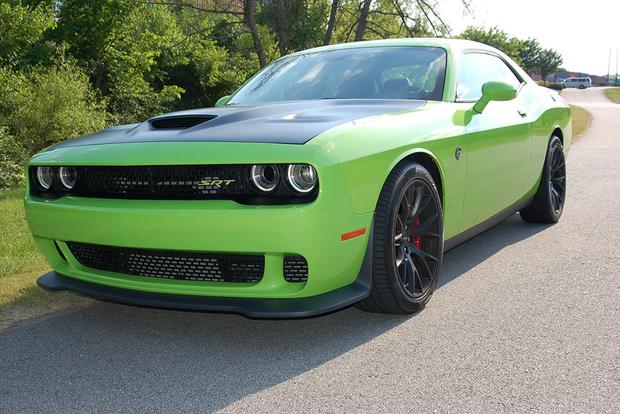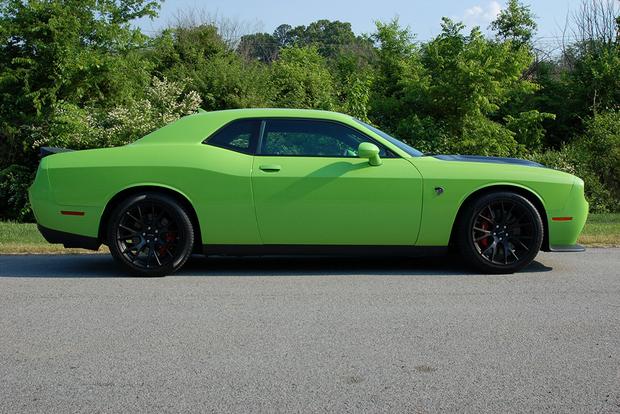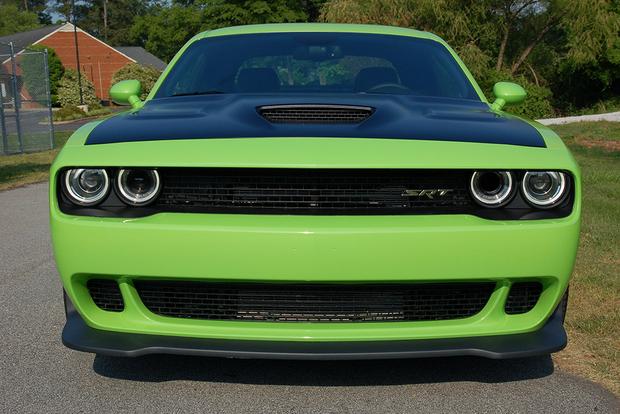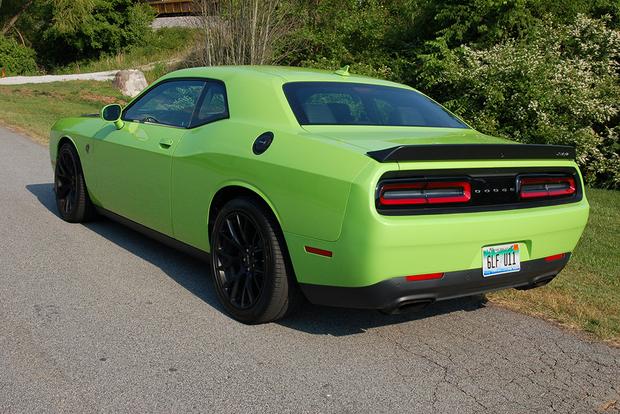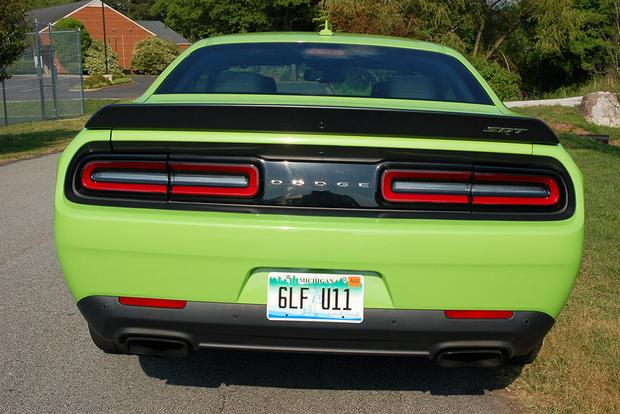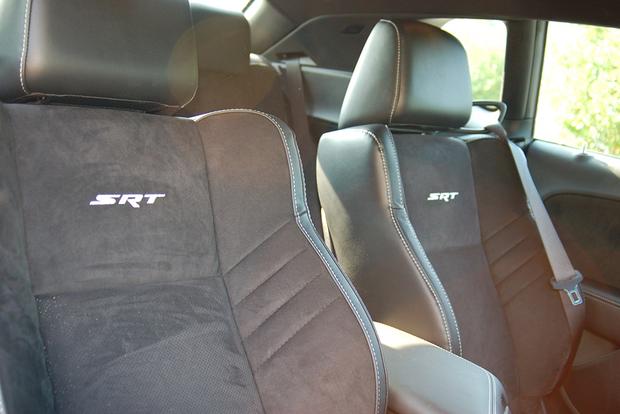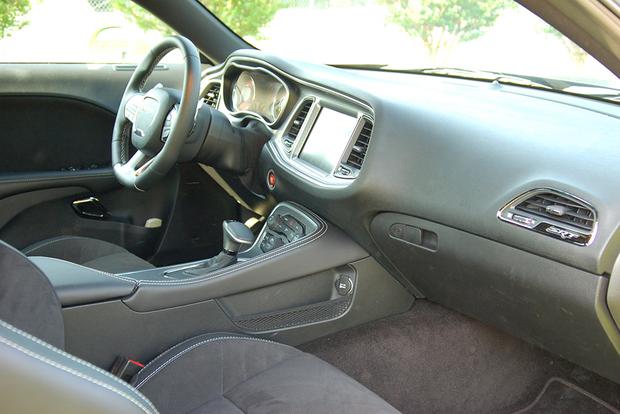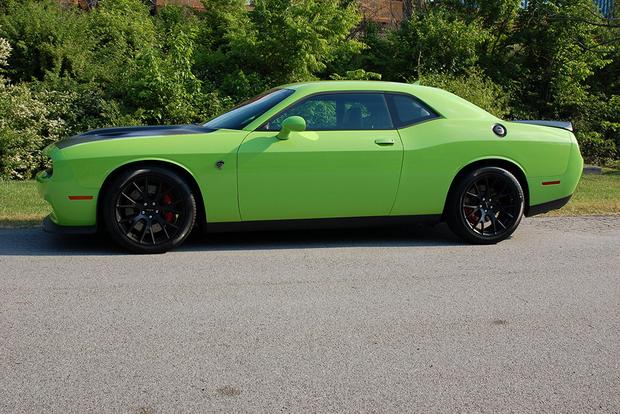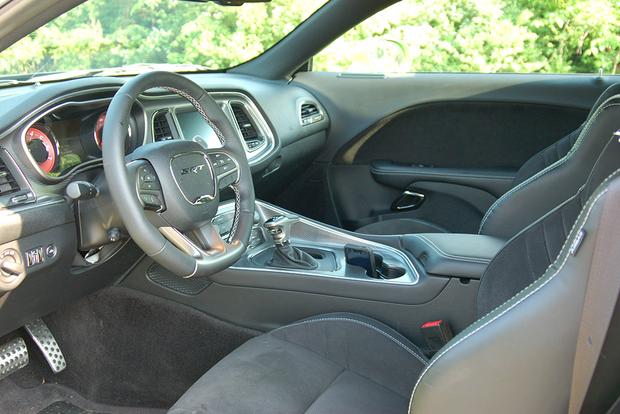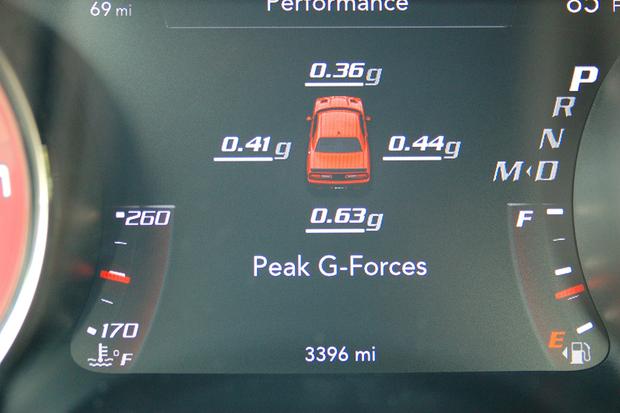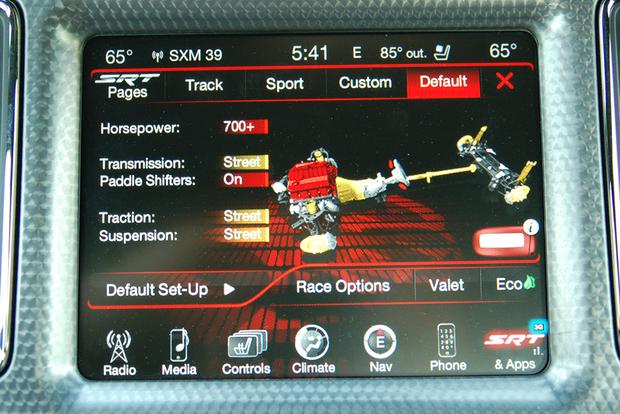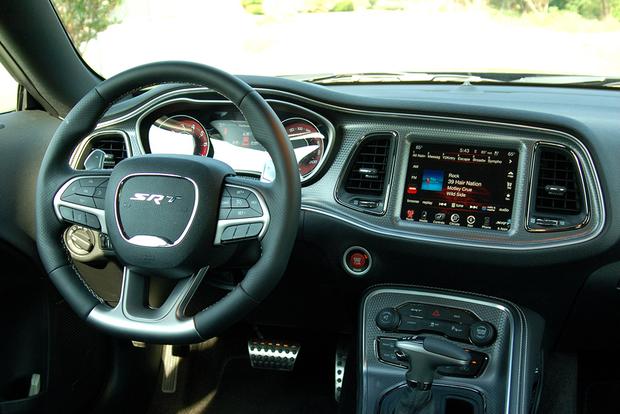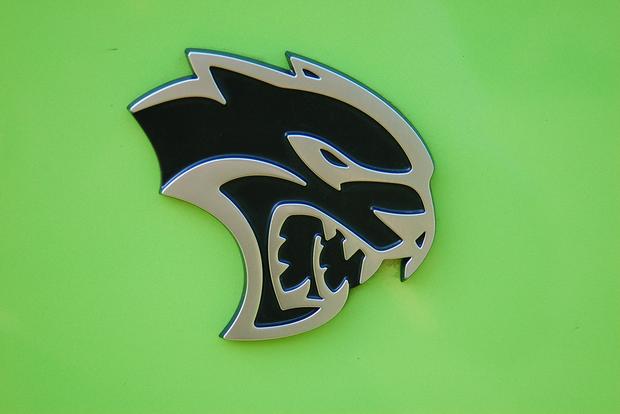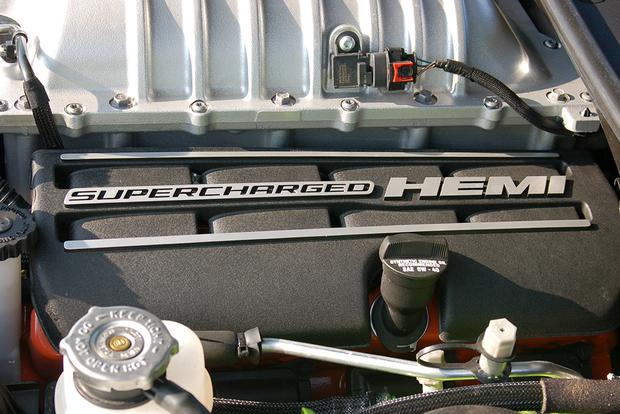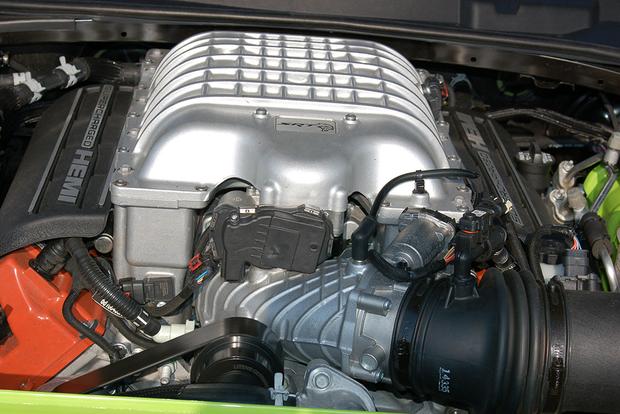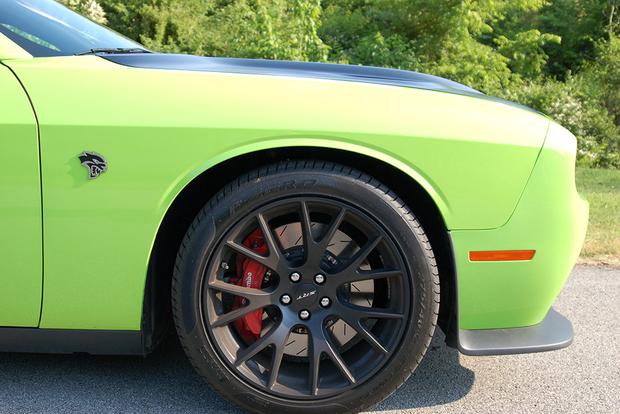 The 2015 Dodge Challenger SRT Hellcat is truly a beast of an automobile. While lower-level models of Dodge's popular Challenger do not disappoint, the Hellcat ups the ante with a supercharged 6.2-liter 707-horsepower engine. Just how fast is the Hellcat? Going from zero to 60 miles per hour in about 3.6 seconds, this speed demon is capable of achieving top speeds in excess of 199 mph. Some of the staff members here at Autotrader were lucky enough to get our hands on the Hellcat for a week (without selling our souls, of course).
Too Cool for School
More so than any press car we have covered recently, people respond to the Challenger SRT Hellcat. Whether it's the throaty rumble of its supercharged HEMI V8 or the tuner-inspired design cues, it's impossible to not grab attention in this car. Joggers stop in their tracks, buses full of school kids wave and other drivers struggle to stay in their lanes while attempting to get an eyeful of the Hellcat. Several of our staffers noted the abject attention they received while tooling around Atlanta in the Sublime Green muscle car. Even just pushing the start button lets a growl loose that can make even the most buttoned-down number-cruncher feel like a kid again. If you're looking to turn heads, this car will do it.
Too Fast for Class
While the Hellcat packs quite a punch in the power department, there really isn't anywhere on public roads to let the beast loose. The Hellcat accelerates so quickly that slamming on the gas propels you past the speed limit and into the superspeeder range in what seems like the blink of an eye. Once you reach those speeds, there's much slower-moving traffic to avoid so as not to cause a catastrophe on the interstate. The Dodge Challenger Hellcat would be great to take to a track to really see what it can do. There are even applications built into the Hellcat's dash that display 0-to-60-mph performance, quarter-mile time and other performance-related data. For most daily-driving purposes, however, its potential is sadly wasted on traffic-filled highways and city streets.
Idle Hands
Despite having the unbridled thrust to achieve low-Earth orbit, the Challenger SRT Hellcat handles well under normal driving conditions. The brakes are more than adequate, and the suspension is well-composed and tight. Steering is easy, and for the most part, the awe-inspiring power is easy to control. A lack of respect for its capabilities can easily get you sideways on an on-ramp, struggling to rein in 707 screaming horses. Visibility over the hood is improved compared to competitors such as the Chevy Camaro and the Ford Mustang, giving Hellcat pilots a clear view of the world hurtling toward them. We were also able to achieve fuel economy of approximately 19 miles per gallon between highway and city driving, besting both the Mustang and Camaro.
The interior is appropriately furnished, with controls well within reach and located in positions that allow drivers to keep their eyes on the road. The seats are stylish yet simple, reflecting the Hellcat's muscle-car pedigree. Composed of both leather and suede, they offer aesthetics, comfort and support while maintaining the Hellcat's machismo. Even the satin-finished aluminum trim and retro-inspired gauges are a nod to the Dodge's rugged image.
Our Take
The 2015 Dodge Challenger SRT Hellcat is a ridiculous car, but it's hard not to appreciate it. For all intents and purposes, the Hellcat is over the top in terms of power and design, yet its price tag is less than almost any other vehicle that offers similar performance. Sure, for $61,985 you could have a Jaguar, but if you want hp that could make the devil blush, the Hellcat is a great choice.