Car Comparison
2015 Mercedes-Benz S-Class vs. 2015 Audi A8: Which Is Better?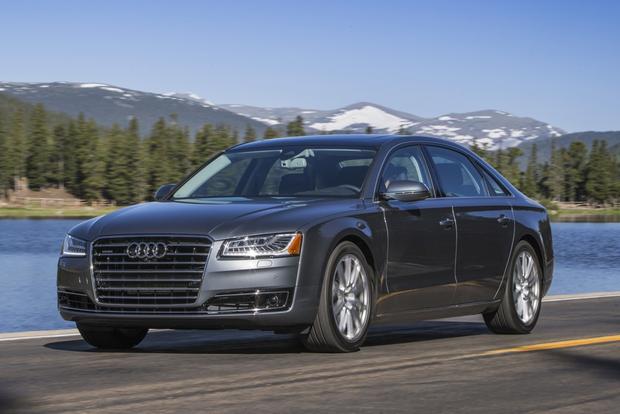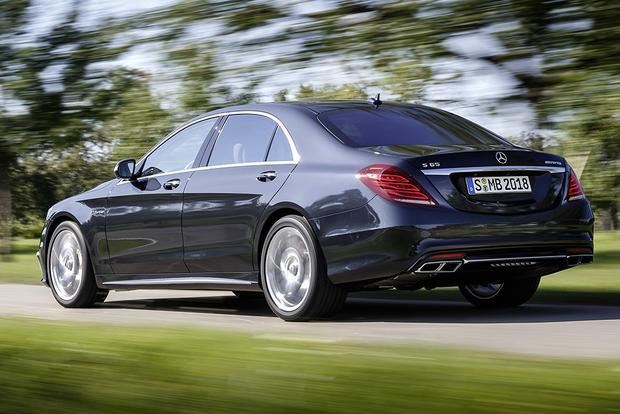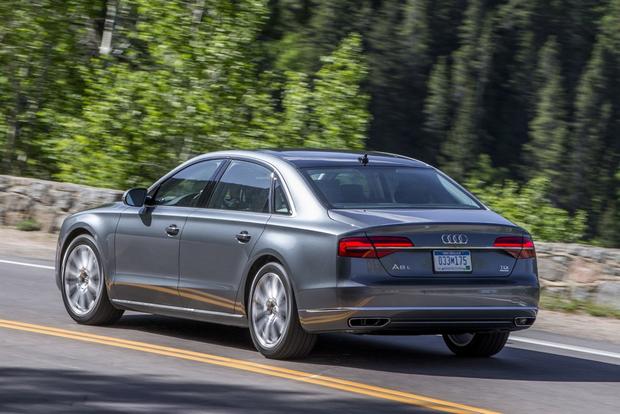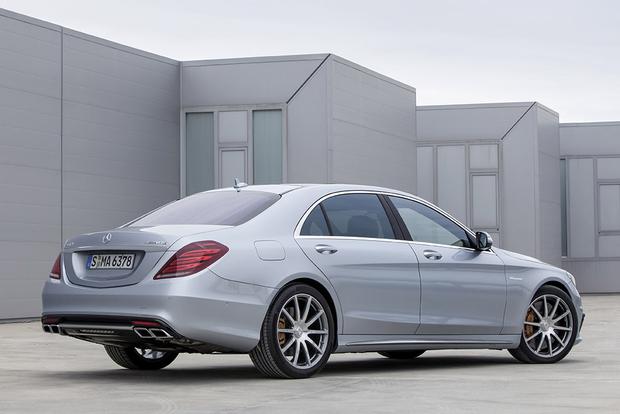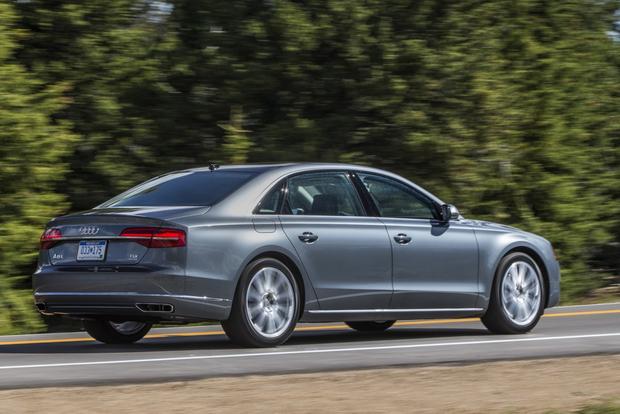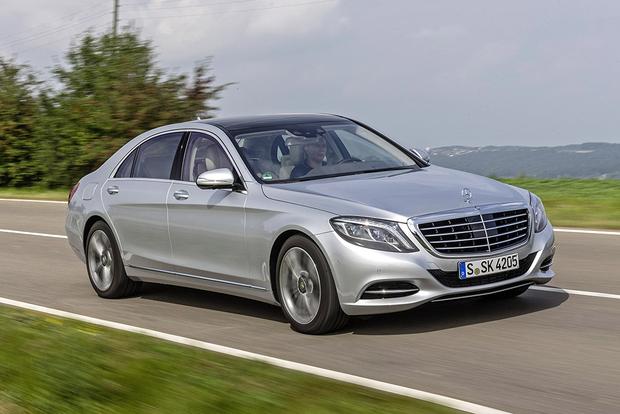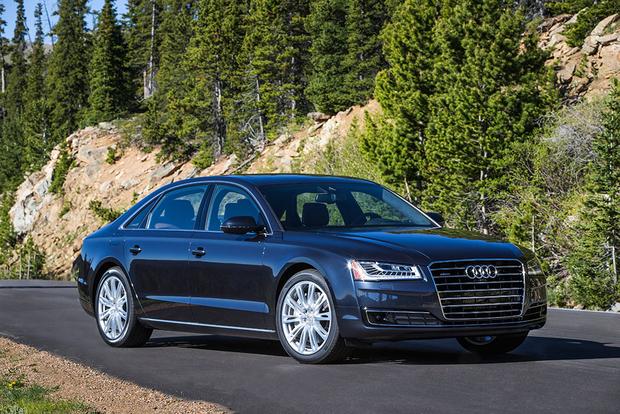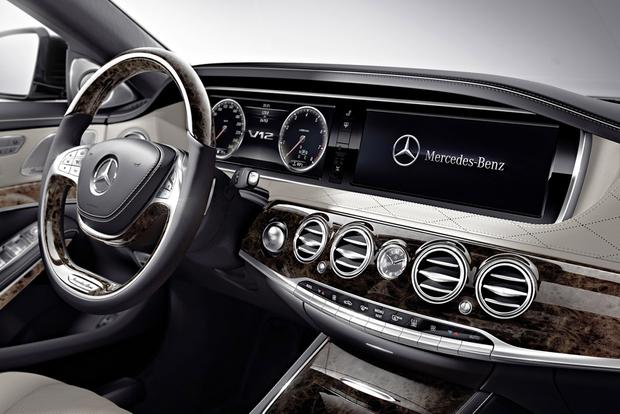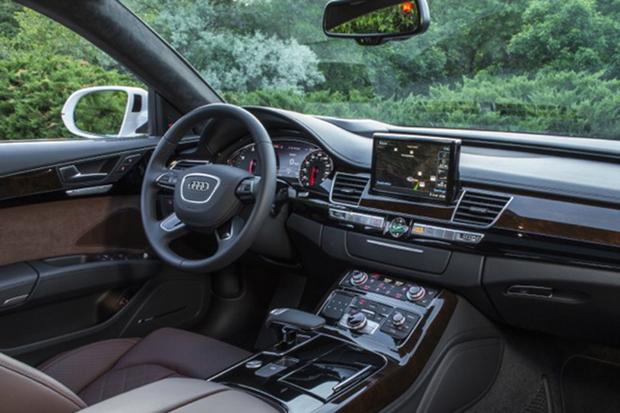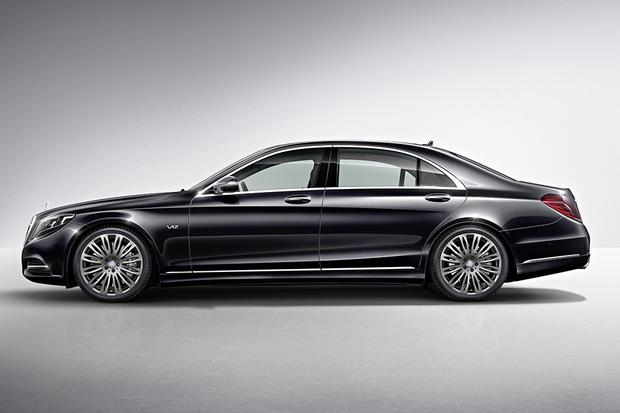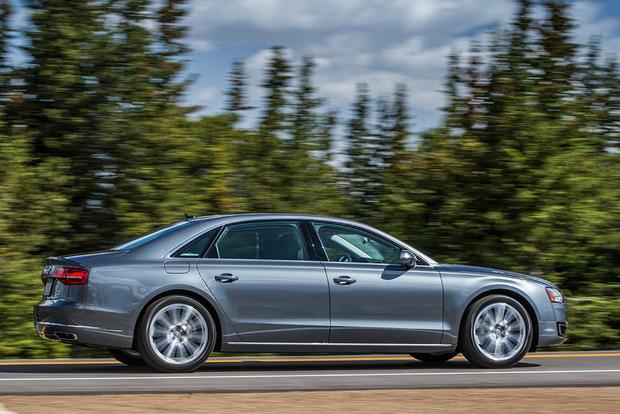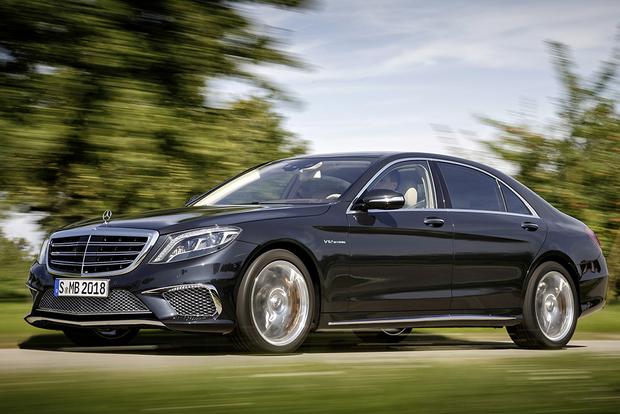 If you're looking for one of the most comfortable, powerful, technologically advanced new cars on the market, you're probably looking for a full-size European luxury sedan. And if you're looking for a full-size European luxury sedan, your shopping list undoubtedly includes the 2015 Mercedes-Benz S-Class and the 2015 Audi A8, which are two of the top models on the market. But which one is better? Which one has more to offer? And which one should you get? Our latest comparison will help answer all those questions. But first, let's see what's new with the S-Class and the A8 for the latest model year.
2015 Mercedes-Benz S-Class
Fully redesigned last year, the S-Class's major changes for 2015 relate to a larger lineup. Specifically, there's a new V12-powered S600 model along with a new high-performance S65 AMG, and there's also a new 2-door S-Class Coupe body style. Other minor changes include a few new optional features and a newly standard cabin fragrance system.
2015 Audi A8
The A8 receives only minor changes for 2015, including a slightly revised front fascia with new LED headlights, a little more power and a few new features.
Reliability
Both the S-Class and the A8 earn excellent scores in J.D. Power's Power Circle reliability rankings, reaching four out of five circles, which means they're better than average. Both cars also offer the same warranty coverage: 4 years or 50,000 miles of bumper-to-bumper protection. As a result, there's no real winner when it comes to reliability except for the car buyer, who gets the satisfaction of knowing that either of these choices offers excellent dependability and a comprehensive warranty.
Fuel Economy
The S-Class comes in four variants. The vast majority of drivers will get the S550, which touts a 449-horsepower turbocharged 4.7-liter V8 and returns up to 17 miles per gallon in the city and 26 mpg on the highway. Drivers looking for more power will have three versions to choose from: the V8-powered S63 AMG (577 hp; 15 mpg city/23 mpg hwy), the V12-powered S600 (523 hp; 13 mpg city/21 mpg hwy) and the high-performance S65 AMG, whose 621-hp V12 delivers a predictably terrible 13 mpg city/20 mpg hwy.
A8 drivers can choose between five engines. Base-level A8 3.0T models use a supercharged 3.0-liter V6 that makes 333 hp and returns 19 mpg city/29 mpg hwy. Next up is the 4.0T, which competes with the S550 and offers a 435 hp 4.0-liter turbocharged V8 with up to 18 mpg city/30 mpg hwy. For drivers especially interested in fuel economy, there's the diesel-powered A8 TDI, which uses a 240-hp turbodiesel V6 and returns 24 mpg city/36 mpg hwy. Power-hungry luxury sedan shoppers will like the high-performance S8, which boasts 520 hp and 17 mpg city/27 mpg hwy. Finally, the range-topping A8 W12 uses a 500-hp 12-cylinder engine that returns 14 mpg city/22 mpg hwy.
That's a lot of numbers, but the general overview is that the Audi gets much better fuel economy than its Mercedes-Benz rival. However, the S-Class offers more power -- and better performance -- every step of the way.
Safety
Due to their high prices and low production volume, neither the A8 nor the S-Class has been crash tested by the National Highway Traffic Safety Administration. The same goes for the nonprofit Insurance Institute for Highway Safety. But we have no doubt that these cars will hold up tremendously well in an accident based on the high scores achieved by smaller models from each automaker. We also have no doubt that they'll fare well in an accident based on the sheer number of features offered by the two vehicles. Items such as side-curtain airbags, a backup camera and a pre-collision warning system come standard, while options include a 360-degree camera system, lane-keep assist and more.
That said, we think the S-Class just beats out the A8 when it comes to standard and optional safety features. For example, the S-Class comes standard with a driver inattention warning system, which isn't offered in the A8. Also standard in the S-Class, and optional in the A8, is a collision-avoidance system that will automatically brake to help avoid an accident. And the S-Class's available blind spot warning system is also more advanced than the A8's system, as is its adaptive cruise control technology. Don't get us wrong: When it comes to safety, the A8 is a technological marvel. But we think the S-Class is just a little better.
Technology
Both the S-Class and the A8 offer a truly amazing array of high-tech features and options, many of which you'll still be learning about months after you buy the car. Despite the S-Class's advantage in safety features, these two cars seem to be roughly on par when it comes to other technology, as both offer virtually everything: a heads-up display, ventilated seats, massaging seats, a heated steering wheel, LED headlights, executive rear seating with a console in the middle and more.
Admittedly, each car touts some unique features. Only the S-Class has a heated windshield and heated interior panels, for instance, and only the A8 boasts an available sunroof solar panel, which can power an auxiliary fan to keep the car cool while the engine is off. But we think most technophiles will find these two luxury sedans to be roughly on par.
Value
Although "value" might not enter the mind of a driver interested in a luxury sedan with a near-6-figure price tag, we'll give you our take anyway.
To us, the value category easily goes to the A8. One reason is that it offers two models below the entry-level S-Class trim levels -- the A8 3.0T and the TDI -- which lowers base prices and allows a wider range of shoppers to buy an A8. But even higher-end A8 models are far cheaper than their S-Class counterparts, despite offering roughly the same equipment. The 520-hp S8, for instance, starts around $115,000, compared to nearly $143,000 for the 577-hp S63 AMG, and the 435-hp A8 4.0T starts around $91,500, compared to nearly $95,000 for a base-level S550.
Autotrader's Advice
Don't let our opinion in the value section make you believe that we think the A8 is the one you should buy. On the contrary, while we think the A8 offers a better value, we also think there's no question that the S-Class is the better car. In addition to offering more traditional styling, more power and more safety equipment, the S-Class has a more upscale interior, and its S-Class name remains the absolute gold standard in the luxury-car world. Resale value is higher, too.
If you can justify paying the extra money for a 2015 Mercedes-Benz S-Class instead of a 2015 Audi A8, we suggest doing it. If not, it would be hard to be disappointed with the A8 as a consolation prize.
Find a Mercedes-Benz S-Class for sale