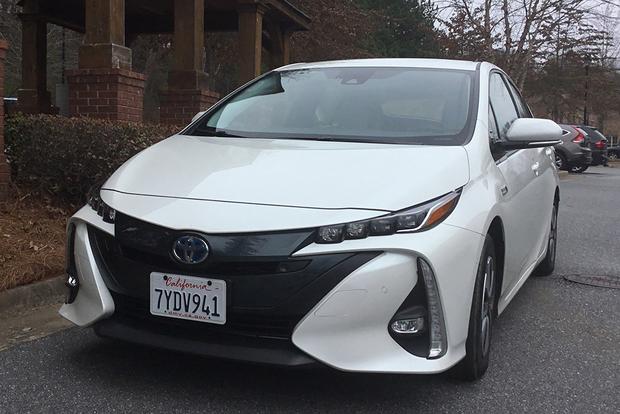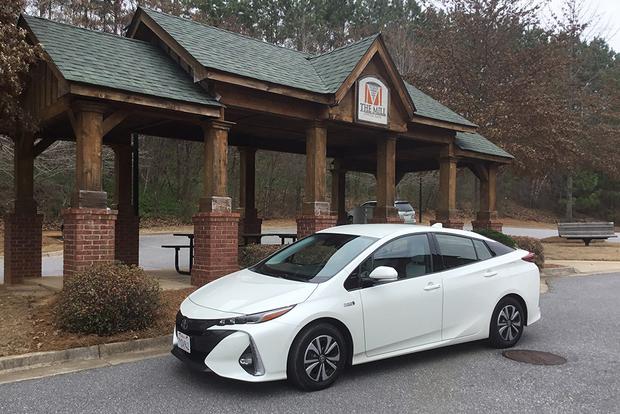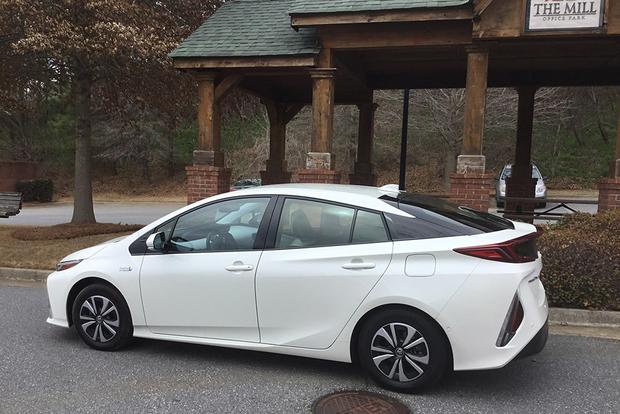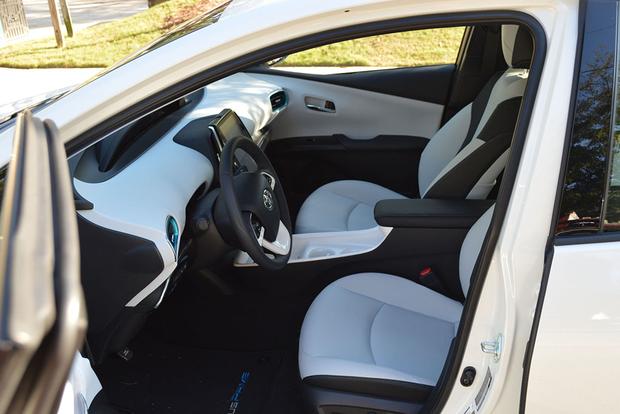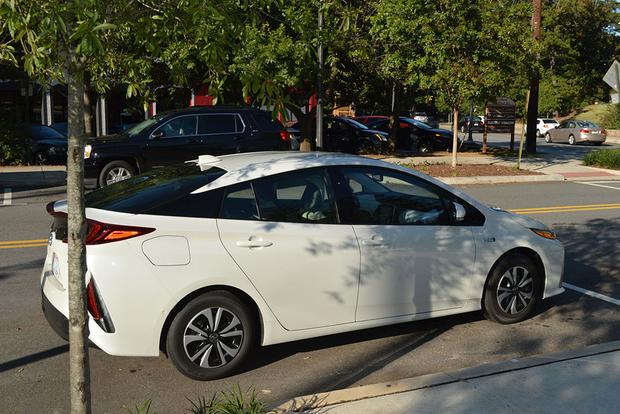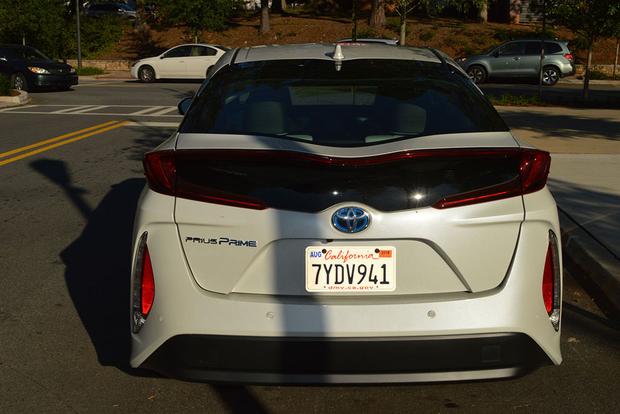 In the month that I've been behind the wheel of our 2018 Toyota Prius Prime, the plug-in hybrid has been fun to drive around town while returning gas mileage that borders on mind-boggling. However, the chance to see how well the Prius Prime does on the open road had eluded the plucky little hybrid -- that is, until a few weeks ago. So when some personal business required me to travel to Charlotte from Atlanta, I took the opportunity to season the Prius Prime with a 500-mile road trip to the Queen City and back.
Road-trip Favorites
In my experience, my favorite features for road trips are adaptive cruise control and lane-departure alert with steering assist, and thankfully, the Prius Prime has both. I found the adaptive cruise control functionality to be very easy to use due to its location on a control switch at about 4 o'clock on the steering column. Controlling acceleration and deceleration is simple, allowing drivers to set their desired speed and adjust when necessary by moving the switch up or down, while the button to maintain distance between vehicles is clearly marked and easy to locate. When vehicles merge into your lane, the system works seamlessly and decelerates to keep a safe distance between you and the car in front of you without braking too aggressively like some other adaptive cruise control systems.
The lane departure alert also worked quite well and was easy to find, while the steering assist provided only the slightest of corrections, so that I was barely aware it was even working. Despite the subtlety of the functionality, I don't recall meandering out of lane once during the voyage, so apparently the system was doing its job while I was mostly unaware of it.
Range and MPG
The Prius Prime is a plug-in hybrid, meaning it has some electric vehicle capability, running in EV mode exclusively for a range of about 30 miles and then switching to hybrid power. Unfortunately, that 30 miles is only a small fraction of a road trip of 500 miles, even considering I plugged in overnight for the return trip, garnering me an additional 30 miles. Still, the fuel economy the Prius Prime returns in hybrid mode is still impressive, and allowed me to average 58 miles per gallon for the trip, while traveling 511 miles on one tank of gas. Had I filled up immediately before leaving Atlanta, I might have been able to make the trip to and from Charlotte without having to refill the gas tank
Comfort
One issue that can ruin the experience of a long drive is an uncomfortable driver's seat. For someone like me, with a lower back that's prone to aggravation, supportive and comfortable seating is virtually a necessity. Luckily, the driver's seat in the Prius Prime is comfortable and supportive and allowed me to complete the journey without any major pain or stiffness, which says a lot -- especially for a compact car. I do have questions about how well the soft white leather of the stylish interior will hold up over time, but for now the 2018 Toyota Prius Prime has definitely impressed me with its road trip capabilities.