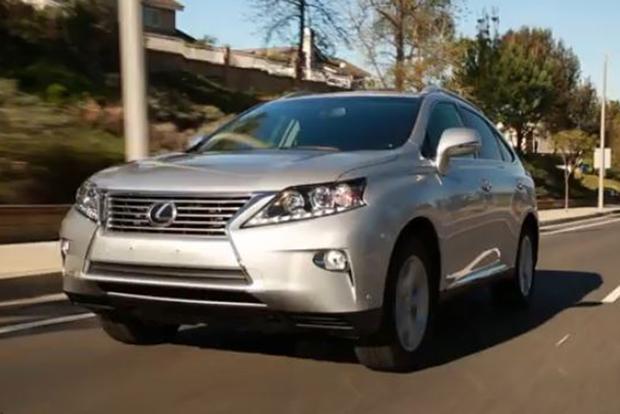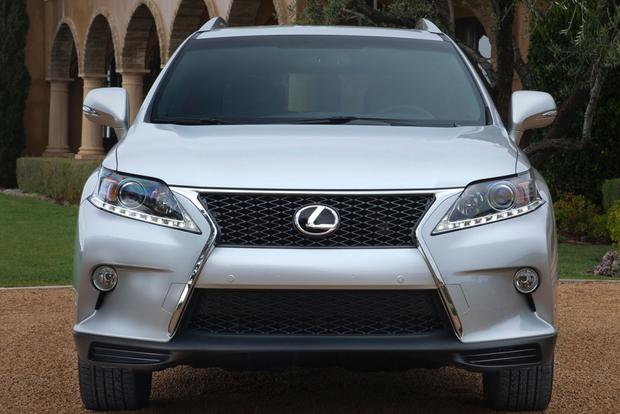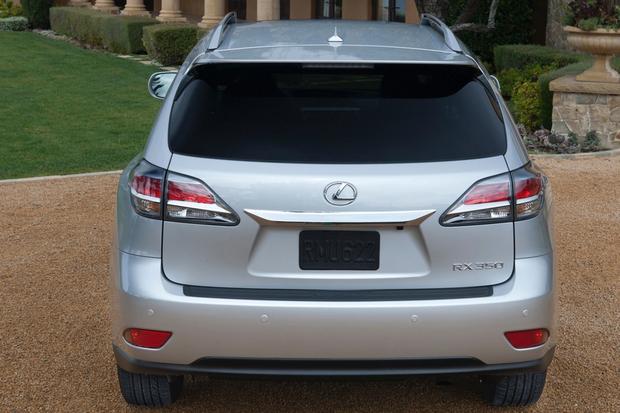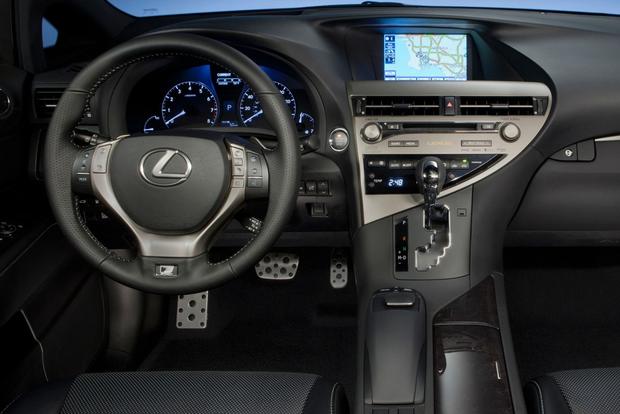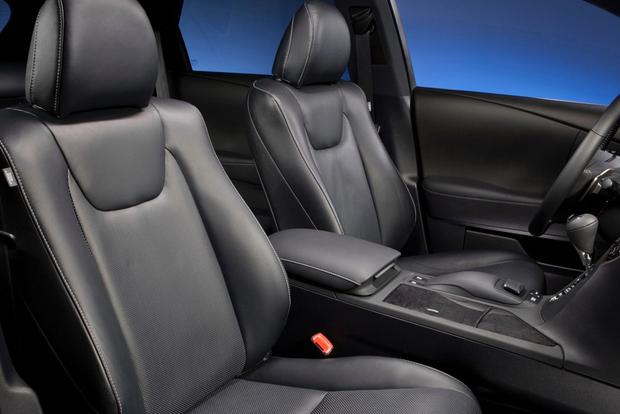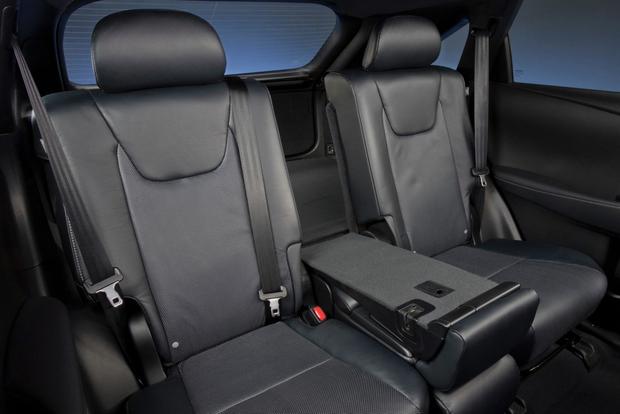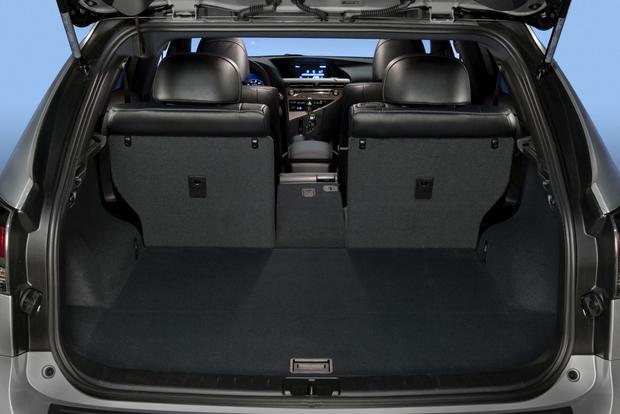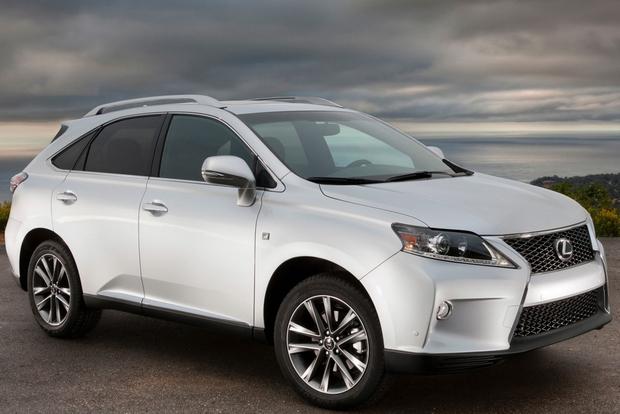 The Lexus RX 350 luxury crossover is a perennial best seller for good reason. Lexus has a sterling reputation that stretches back to the brand's inception a quarter-century ago, when the LS 400 sedan introduced the concept of reliability to the luxury-car world and put German competition on high alert.
If Lexus vehicles are so dependable, why not save some dough and buy used? That's why we're adding a 2-year-old 2013 Lexus RX 350 to the AutoTrader garage.
Certified Pre-Owned
Our Silver Lining Metallic RX 350 is a certified pre-owned (CPO) specimen, meaning that it's been fully reconditioned by trained Lexus technicians and outfitted with a 3-year/100,000-mile comprehensive warranty. That's almost as generous as the company's new-car warranty, which runs for 4 years/48,000 miles. If you tend to roll up a lot of miles per year, the CPO route could actually give you more protection. One notable difference is that the new-car warranty also includes 6 years/72,000 miles of powertrain coverage, whereas the CPO warranty provides the same coverage across the board.
Value Proposition
If there's a downside to buying a CPO Lexus, it's that the brand's high resale values limit how much you'll save. Our all-wheel-drive RX 350, for example, carried an original list price of $47,215, consisting of a $40,710 starting price plus heated and ventilated front seats ($640), a navigation system with Lexus Enform ($2,775), parking sensors ($500), the Premium package ($2,260, including a sunroof, power-folding auto-dimming mirrors, leather upholstery and driver memory settings), and a wood-and-leather-trimmed steering wheel and shift knob ($330). We searched for similar vehicles on AutoTrader.com and found a price range of about $40,000-$45,000, with a handful of higher- and lower-priced outliers. That's pretty impressive retained value for a 2-year-old luxury car, though the savings are still significant enough to make a CPO model an appealing option. Keep in mind that a CPO Lexus will depreciate much less during your ownership than would, say, an Audi or BMW.
Early Impressions
The current RX has never had us whooping and hollering with its exciting driving dynamics, but this car really grows on you after a week or two. Its main purpose is simply to isolate you from the road, and that's easy to appreciate after a long day at the office. The ride is smooth and supple, and the RX's generous height and ground clearance embolden you to roll through whatever bump or dip lies ahead because you know that the suspension can handle it. Under the hood, the 270-horsepower 3.5-liter V6 hasn't changed in years, but that's because it's great just the way it is, serving up strong acceleration as needed and otherwise operating seamlessly in the background.
As for its condition, our 2013 Lexus RX 350 had an unusually low 5,019 miles on the clock when we took possession, so it really is like a new car for the most part. There are a few scratches and dings on the exterior, but nothing major, and the only wear we've noticed inside is some wrinkling on the driver seat's outboard bolsters. Otherwise, it's factory fresh.
Stay tuned in the coming months as we live the Lexus CPO lifestyle, including service visits. Is a certified pre-owned Lexus as good as the real thing? Do the modest CPO-model savings justify getting a used example that lacks the latest and greatest features? We look forward to finding out.