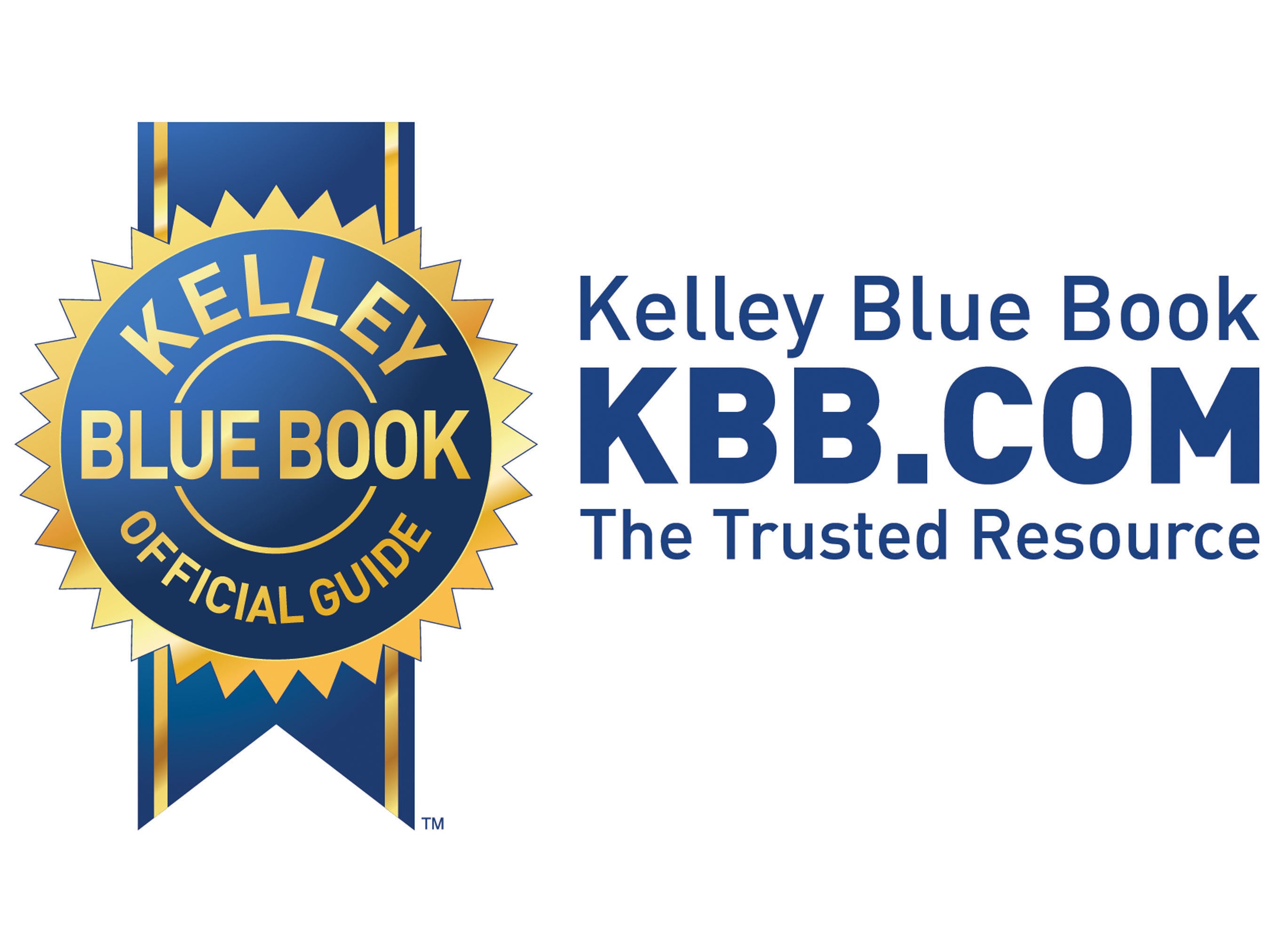 Going to a dealership or subscribing to a magazine to get more details about a vehicle you may be interested in is a thing of the past. Now, thanks to the internet, information is right at your fingertips to research car reviews, get car advice and search through classified listings that match what you want.
Take Kelley Blue Book, for instance. Finding out what your car is worth is much easier now that you can go online to KBB.com and get the answer in seconds. And other than KBB.com itself, Autotrader is the only digital automotive marketplace with Kelley Blue Book – just Look for the ribbon on each classified listing.
As far as values go, both CarGurus and Kelley Blue Book provide used car values to consumers. Their calculations are different and are based on the factors they consider and their data intelligence. We are going to break down what is known, and you can decide which you think is a better option for you.
If you need to move forward quickly and get the value of your car, research a new or used car, or find a car for sale, Autotrader is ready to help you right now.
About CarGurus:
CarGurus has been around for over a decade, quickly becoming one of the leading car websites in the digital automotive realm. Starting out as a blog for consumer reviews and a place where consumers could share their experience with dealers, CarGurus expanded its platform to include car listings and advertisements from dealers.
With over 5 million car listings, there is no denying that what was once a blog site has turned into a comprehensive online marketplace where consumers can research and compare local listings, as well as contact dealers and private sellers. With a focus on classified listings, interested buyers can find a new, certified, or used car on CarGurus.com by selecting filters like make, model, year, body style, price, and more.
CarGurus Instant Market Value (IMV).
Most consumers need another crucial piece of car research – finding out the trade-in value of their current car. To help consumers figure out how much their car is worth, CarGurus created Instant Market Value (IMV) as a pricing guide. The CarGurus Instant Market Value (IMV) is an estimated fair retail price for a vehicle based on a detailed analysis of comparable current and previous car listings in the consumer's market.
How does CarGurus calculate its IMV?
They factor in make, model, trim, year mileage, equipment options, vehicle history, and millions of other data points. According to CarGurus, the IMV is calculated daily using a complex algorithm. They also consider current and recently sold vehicles and data from over 150 distinct auto markets nationwide. Again, CarGurus only intends for the Instant Market Value to be used as a pricing guide and not an appraisal or guarantee.
To get the IMV of any vehicle, you need to enter the make, model, year, and trim for the IMV to progressively populate and provide an estimate. As you enter the ZIP and the mileage, the IMV changes for a more accurate estimate based on the information provided. CarGurus Instant Market Value™ offers two different values. There is one for a Private Sale Estimate and another for a Trade-in Value.
Pro Tip: Private sales estimates, no matter which site you use, will be higher than trade-in values at a car dealership. Dealers have overhead costs to account for, while private sellers do not.
Other CarGurus Services
In addition to car values, CarGurus offers other services like deal ratings and financing options. Their deal rating factors in the IMV of any vehicle as well as dealer reputation. From that calculation, CarGurus rates the quality of the deal: Great, Good, Fair, High, and Overpriced. CarGurus stresses that this is only for shopping guidance and not a guarantee of value.
When it comes to financing, CarGurus helps shoppers prequalify for a car loan from three different auto financing companies online. For its first 11 years, CarGurus was privately held, but it went public via IPO in 2017.
IMV and Instant Market Value are trademarks of CarGurus. CarGurus is not affiliated with Kelley Blue Book, Autotrader, or Cox Automotive.
Valuation Comparisons.
Valuation Comparisons
About Kelley Blue Book
If you are looking for a company with tons of experience and knowledge, Kelley Blue Book is it. They have been around since 1926, when Les Kelley started listing used cars and stating how much he would pay for them.
As the years have gone by, KBB has learned and continuously adapted to the ever-changing automotive industry. With a staff of dedicated people, they have worked hard and now have what many consider the best car valuation website available today. Consumers can find out what they should expect to pay for new cars, find out what their car is worth, and get instant cash offers.
KBB Car Values
Kelley Blue Book has an advanced valuation process that uses data intelligence, predictive analytics, industry trends, field analysis, and more than 250 data sources that provide 3 trillion data points to begin the valuation process. But there is more. KBB also looks at:
Regionalized values and pricing.
Economic conditions.
The current automotive market.
Seasonal changes in prices.
Car information: condition, trim, car age, car features, and mileage.
As you can see, the Kelley Blue Book value process is extensive and data-driven, which is why KBB.com is trusted by tens of millions of consumers. The website generates 40 million unique pricing reports each month; now that is trust.
Below we have broken down the different kinds of value reports Kelley Blue Book provides.
Used Car Value Reports:
Trade-In Value: The amount you can expect to receive when trading a car at a dealership.
Used Car Fair Purchase Price (retail value): The amount that a consumer reasonably expects to pay to buy this used car at a dealership.
Private Party Value: The amount you can expect to receive when selling your car to another consumer. This value number is typically higher than the trade-in value because dealerships have overhead costs to consider.
Certified Pre-Owned Price (CPO): Dealerships may offer a factory-backed certification process. The price is usually higher than a conventional used car, but many people like the perks of buying a certified car.
New Car Pricing:
New Car Fair Purchase Price: The amount that a consumer should expect to pay when buying a new car at a dealership.
These values are displayed both on Autotrader and KBB.com and dealer websites nationwide. Just look for the Kelley Blue Book® Price Advisor. It has recognizable white, green, and red zones. The Green Zone price on the Price Advisor lets you know that it is a fair price for both buyers and sellers.
In addition to vehicles of all types, Kelley Blue Book also reports values for motorcycles.
FAQ
What countries does CarGurus serve?
CarGurus operates websites in the United States, Canada, the United Kingdom, Italy, Spain, and Germany.
Is CarGurus publicly traded?
Yes. You can find them on NASDAQ as CARG.
Which is more accurate, CarGurus or Kelley Blue Book?
Both sites offer car values, but values will be slightly different because both sites are using different data sets when assessing value.
CarGurus' IMV (Instant Market Value) uses an algorithm that considers millions of data points, including the car's make, model, trim, year, mileage, options, and vehicle history. IMV is an estimated fair retail price for a vehicle based on a detailed analysis of comparable current and previous car listings in the consumer's market.
Kelley Blue Book (KBB) uses over 250 data sources with 3 trillion data points and then factors in regionalized pricing, market conditions, market trends, the vehicle's popularity, the condition and facts about the vehicle, economic conditions, and seasonal trends to values.
Which is more accurate is hard to prove; it is up to the consumer to decide which data analysis makes more sense to them.
Does Kelley Blue Book own Autotrader?
No. Kelley Blue Book (KBB) is a separate entity, but both brands are owned by Cox Automotive.