It's always cool to see SEMA cars pop up for sale. Today's Autotrader is one example; a 1982 Jeep Scrambler powered by a Hemi V8 crate engine puls a ton of other modifications. Despite the many mods, this old Jeep pickup actually has some tasteful subtlety to it.
What is the Jeep Scrambler?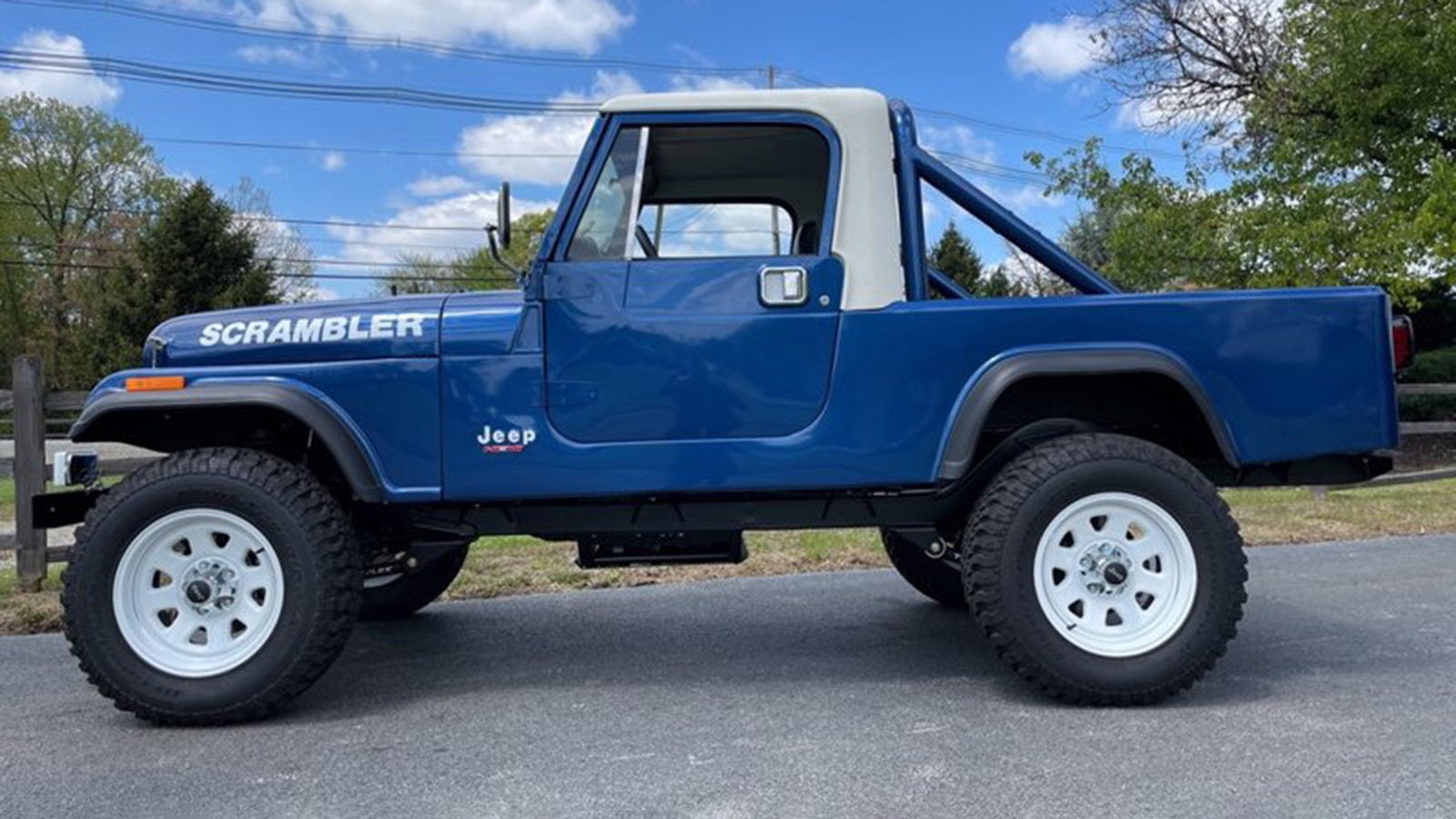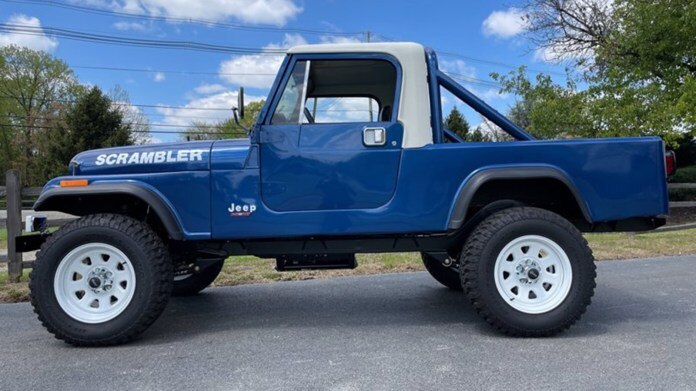 The Jeep Scrambler was officially known as the CJ-8. It was essentially a long-wheelbase pickup truck version of the traditional CJ-7 that preceded the original YJ Wrangler. Rather than most pickup trucks with a separate cab and box, the Scrambler had a removable half-cab that created a small truck bed.
At the heart of this Scrambler is a 345-cubic-inch (about 5.7 liters) Hemi V8 crate engine linked to the once-ubiquitous 545RFE automatic transmission. This engine sees duty in the 2015 and newer Charger and Challenger R/T. The crate engine version from Mopar is rated at 383 horsepower and 417 lb-ft of torque.
On top of the Hemi, other mods include a full body restoration, a TDK powder coated frame, Dana 44 axles with lockers, custom exhaust, upgraded suspension, and more. It claims to retain the original vinyl seats and it has a reupholstered leather-wrapped stock steering wheel.
A Tasteful Hemi Swap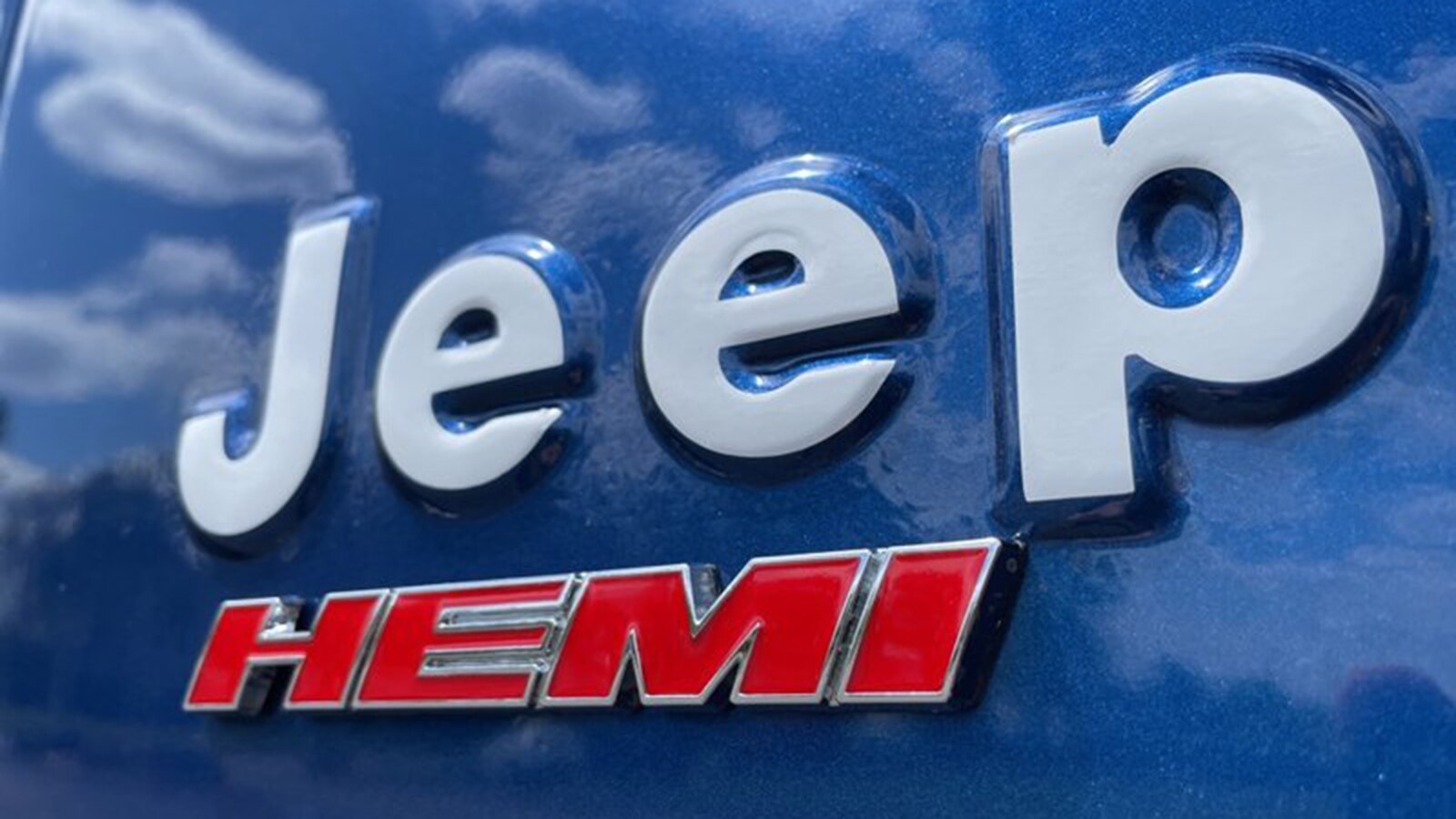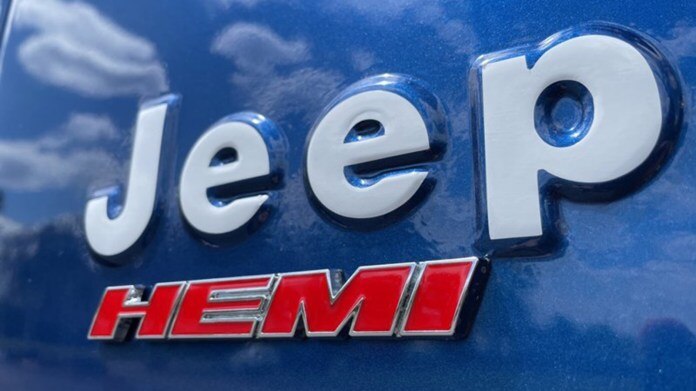 Other than some subtle "Hemi" badging by the doors, you wouldn't guess what's hiding under the hood of this vintage Jeep Scrambler. You can tell that it's modified thanks to the taller suspension, beefy tires, and the custom exhaust and suspension. But, as far as most bystanders are concerned, this is a sleeper.
This custom Scrambler is for sale in Louisville, Kentucky with an asking price of $90,000. That might sound like a lot, but the Jeep Scrambler market is pretty hot at the moment. If you like the idea of a resto-mod CJ-8 and you appreciate the fact that this one has been to SEMA, then this is worth every penny. Otherwise, you could keep patiently waiting for a Rubicon 392 variant of the Jeep Gladiator. Find a Jeep Scrambler for sale