RESEARCH CES AUTO SHOW BY YEAR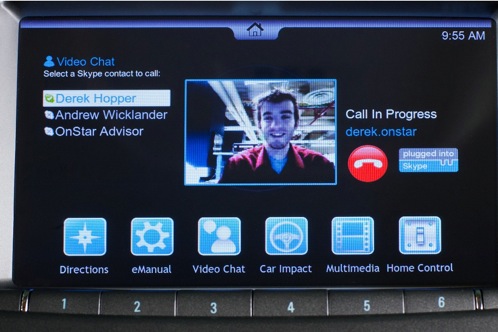 Source: AutoTrader.com
January 6, 2011
A this year's Consumer Electronics Show (CES) OnStar showed off one piece of new tech that's practical and will soon be available at a Best Buy near you. The OnStar mirror allows drivers to get OnStar safety and convenience features without having to get a new car. Other OnStar exhibits are less practical and more "wouldn't this be cool."
Using Verizon's 4G LTE network, a Buick LaCrosse demo vehicle shows what the future might hold for OnStar subscribers. For example, a Buick owner would be able to access an interactive manual that shows how certain features of the car work. Information and videos would be streamed to the car, you'd then watch on the navigation or main display screen when the car is not moving. Enhanced traffic information would also be available – through the car's 4G connection, your nav system would route you through areas of least congestion and you'd even be able to view local traffic cameras as well. Small cameras mounted inside the Buick would allow smartphone users to monitor the interior of their car, a feature teen drivers will hate but parents will love.
The Verizon Wireless 4G LTE Mobile Broadband network also makes video chat via Skype possible although this feature only works when the car is in park.
Finally, OnStar announced at the 2011 CES a public pilot test of a voice communications app for Android mobile phones. It enables drivers to send and receive text messages and Facebook updates using only their voices and a Bluetooth connection.
OnStar is currently available on more than 40 2011 General Motors vehicles and will soon be available as an aftermarket, standalone option through Best Buy.
BRIAN MOODY has been an automotive writer and presenter for more than 10 years. He has contributed to such media outlets as CNBC, Fox Business, the Today Show, Speed TV, Edmunds.com and KTLA in Los Angeles. He currently covers the automotive industry and reviews new cars for the nationally syndicated Car Concerns radio show.