Top Cars
10 Good Used Cars Under $15,000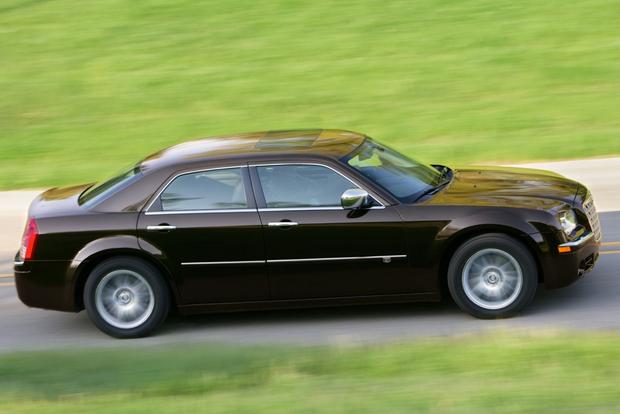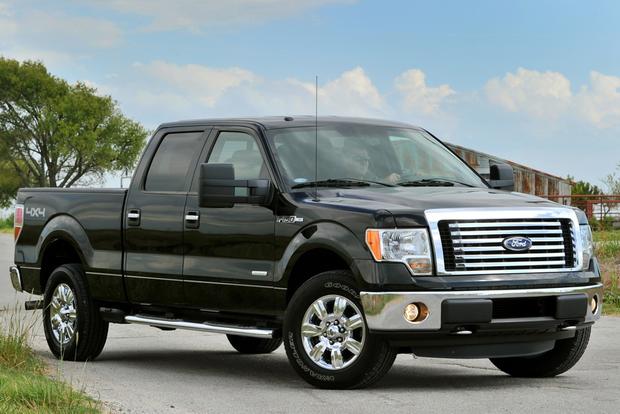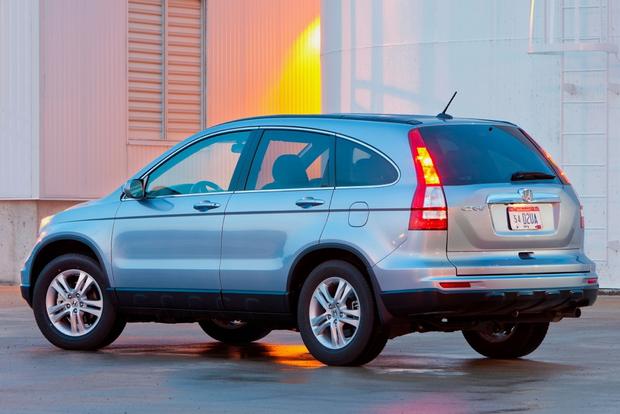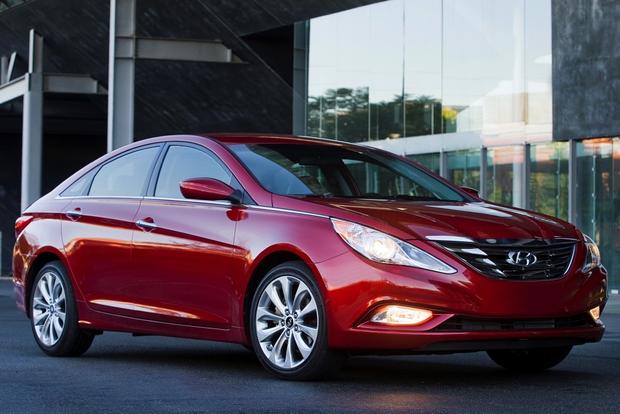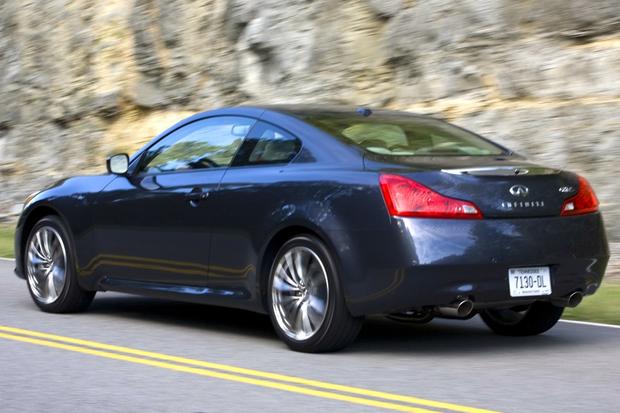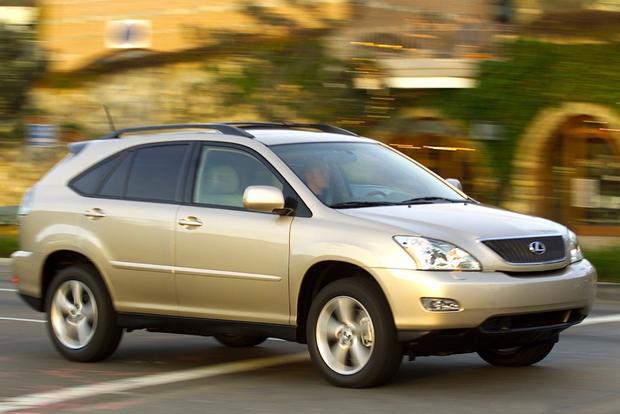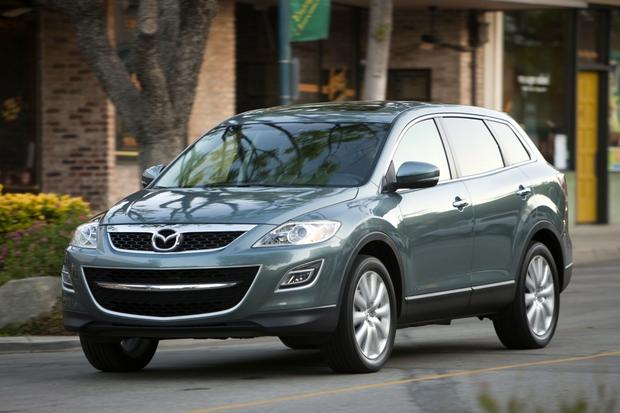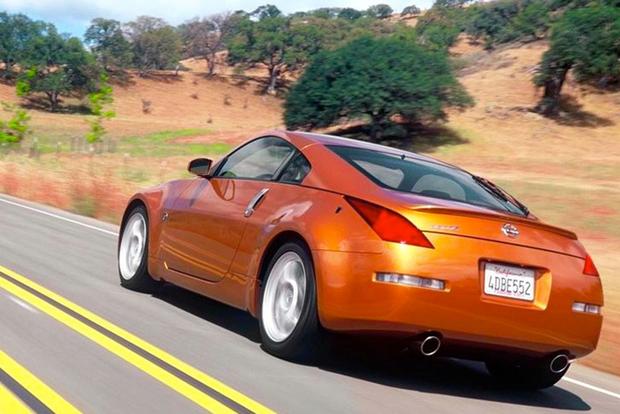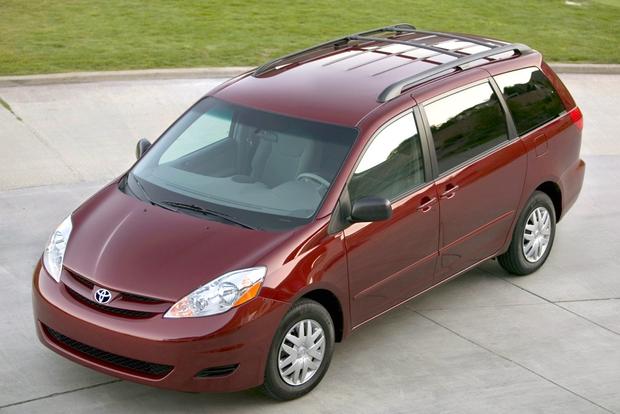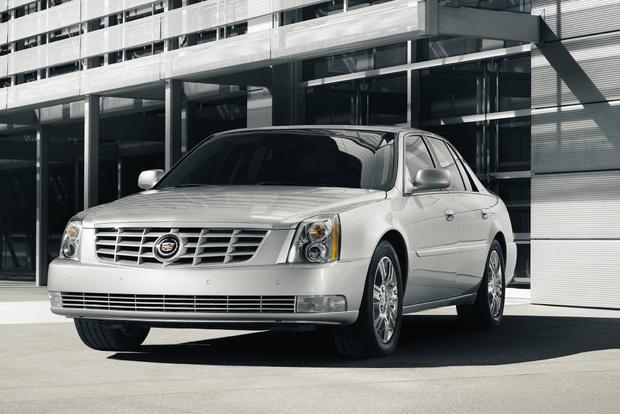 If you're searching for an affordable used vehicle, our list of 10 good used cars for $15,000 or less is an excellent place to start. We've rounded up several great cars, trucks and SUVs from a wide range of segments, so our selection has something for everyone. Best of all, we've focused on reliable cars to keep cost of ownership to a minimum.
2006-2011 Cadillac DTS
The full-size Cadillac DTS is a front-wheel-drive luxury sedan that prioritizes a smooth, comfortable ride over new technology and sports-car-like performance. If that sounds like your kind of luxury car, consider this: The DTS also boasts an impressive 275-horsepower V8 and all the available luxury features you'll want (Bluetooth, navigation, heated and cooled front seats) with none of the high-tech gadgets you don't need. More importantly, it's easy to find a DTS for under $15,000 -- even one that's equipped just for your tastes.
2005-2010 Chrysler 300
If you're looking for a durable full-size sedan, the Chrysler 300 is just that -- and a lot more. For instance, it can be a luxury car, as high-end 300 models feature impressive equipment like keyless entry and ignition, rain-sensing wipers, auto-dimming mirrors and parking sensors. It can be a performance car, as the upscale 300C boasts a 359-hp 5.7-liter Hemi V8. And it can be a family car, as the 300 comes with ample room for five passengers and their luggage. Best of all, it's easy to find a 300 for under $15,000 -- though we'd suggest searching for one that's been especially well-maintained.
2009-2014 Ford F-150
Although some of the latest F-150 models won't be available to shoppers looking to spend less than $15,000, the current F-150 body style goes back all the way to 2009 -- and early models are easily available in our price range. Truck shoppers looking for a good deal won't mind the model year, since '09 F-150s look the same as today's truck -- and they offer many of the same features, ranging from a wide selection of available engines to various cab and bed configurations. The F-150 is also especially tough: It continuously ranks near the top of JD Power's Vehicle Dependability Study, which measures issues and problems after three years of ownership.
2007-2011 Honda CR-V
The 2007-2011 Honda CR-V is an easy pick for shoppers interested in a reliable, practical vehicle, because it very clearly offers each of those traits. In terms of reliability, the so-called third-generation CR-V is an obvious pick, since it frequently scored near the top of JD Power's Vehicle Dependability Study. When it comes to practicality, the CR-V manages to include both a large cargo area and a roomy backseat -- along with Environmental Protection Agency-rated fuel economy of up to 20 miles per gallon city and 28 mpg highway. Best of all, it's easy to find a nice 2007-2011 CR-V for around $15,000 or less.
2011-2013 Hyundai Sonata
If you're searching for a recent midsize sedan on a $15,000 budget, you might be surprised to learn you can easily afford Hyundai's modern, boldly styled Sonata sedan. More importantly, you won't have to settle for an older Sonata: your budget is enough for latest version, which still looks just like an all-new car. Beyond the new look, you'll also get modern features like steering wheel audio controls, satellite radio, Bluetooth and an auxiliary jack for an MP3 player. Better yet, the Sonata's long list of impressive safety features includes curtain-side airbags, anti-lock brakes and traction control.
Find a Hyundai Sonata for sale
2007-2010 Infiniti G35/G37
The Infiniti G35 (and, as it became known later, the G37) is a reliable sport sedan or coupe with an eye on performance, technology and reliability -- and it happens to be one of our favorite used cars. On sale since 2003, sedan models were redesigned in 2007 and sold through 2008 as the G35 before switching to the G37 name in 2009. Coupe models were redesigned in 2008 and renamed G37. We recommend any version of the car -- coupe or sedan, G35 or G37 -- for its impressive interior and muscular drivetrain, coupled with an excellent engine that's notorious for longevity and durability. We also happen to like the performance-car exhaust note.
Find an Infiniti G35 or an Infiniti G37 for sale
2004-2006 Lexus RX 330
The Lexus RX 330 is a comfortable, luxurious SUV with a reputation for reliability. Powered by a smooth 223-hp 3.3-liter V6, the RX 330 even boasts impressive fuel economy: 19 mpg city and 25 mpg on the highway with 2-wheel drive, or 18 mpg city and 24 mpg highway with optional all-wheel drive. There's no third row, but the RX 330 offers a long list of available features, a smooth ride and a high-end appearance. Best of all, it shouldn't be any problem to find one for around $15,000 or less -- and if you buy one that's been well-maintained, you should have no problem driving it for years to come with only routine maintenance.
2007-2012 Mazda CX-9
The Mazda CX-9 is an impressive crossover that offers a surprising amount of sport along with ample amounts of utility. In terms of "sport," the CX-9 boasts especially tight steering and handling, giving it the feel of a much smaller -- and nimbler -- car. On the utility side, CX-9 models come standard with 3-row seating, a powerful V6 and safety features like full-length side-curtain airbags and anti-lock disc brakes. Best of all, you don't have to look hard to find a CX-9 for $15,000 or less -- though you may have to go for an earlier model, as the SUV is in surprisingly high demand on the used market.
2003-2008 Nissan 350Z
Interested in getting some exciting performance for your $15,000? Look no further than the 2-seat Nissan 350Z, which offers rear-wheel drive and coupe or convertible body styles. The Z is also known for reliability -- particularly if you choose later models, which have some early issues ironed out. We're especially fans of the Z's muscular 3.5-liter V6, which offered up to 306 hp, and its razor-sharp handling, which is difficult to equal for the $15,000 -- or less -- that it'll take to buy a well-maintained, pre-owned 350Z.
2006-2010 Toyota Sienna
The 2006-2010 Toyota Sienna offers an impressive minivan bang-for-your-buck considering that it's easily available for under $15,000. There's a powerful 266-hp V6 under the hood that returns a surprisingly strong 17 mpg city and 23 mpg highway. There's standard seating for seven -- or eight -- and a roomy, comfortable cabin for all occupants. There are curtain-side airbags and anti-lock brakes. And there's Toyota's strong reputation for reliability, which rounds out the Sienna's appealing package.