Top Cars
Cheap Thrills: Most Affordable Convertibles Available Today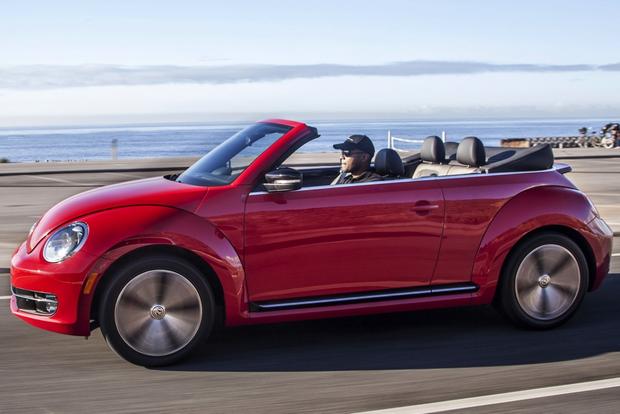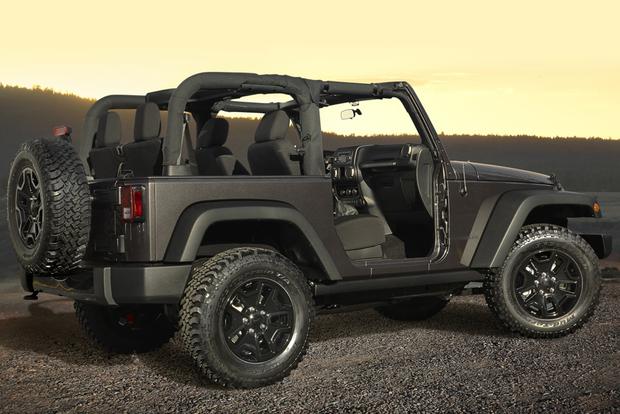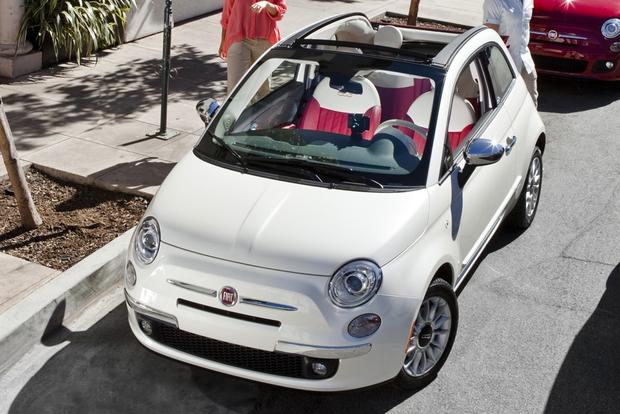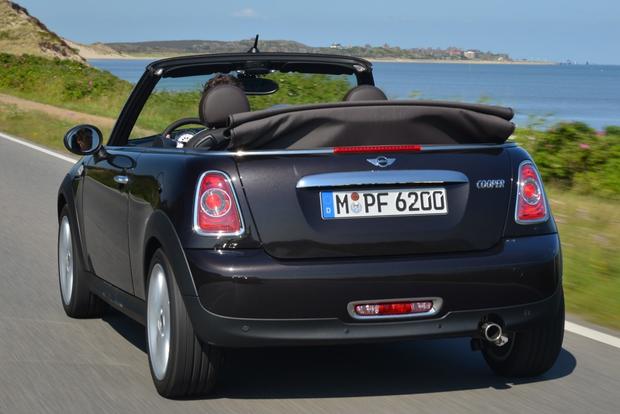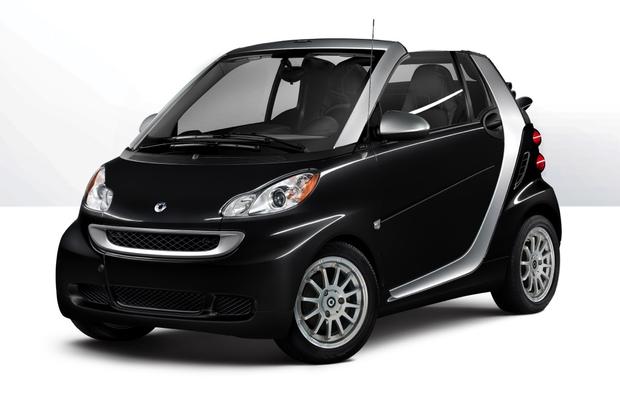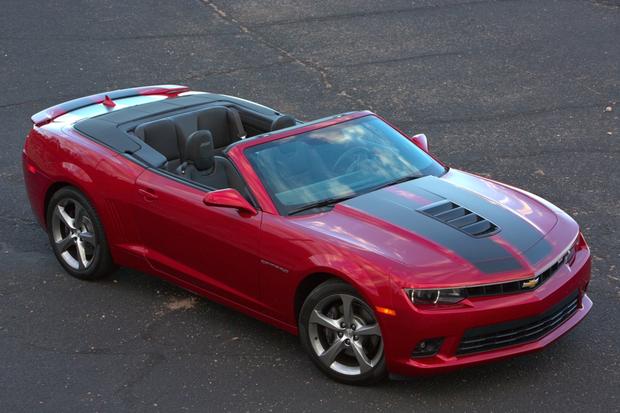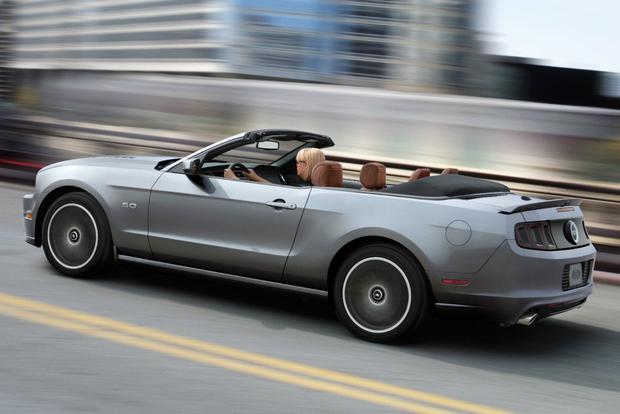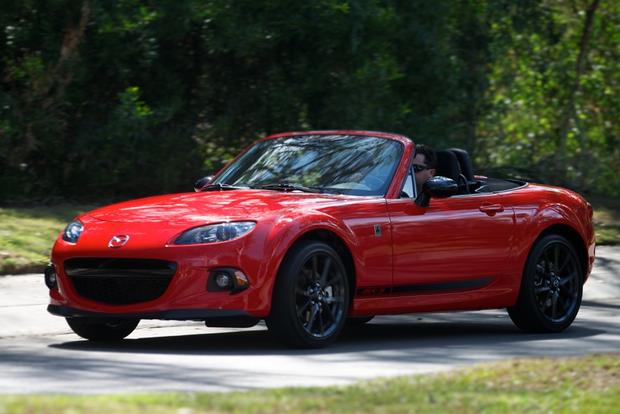 In many cases, "convertible" is synonymous with "expensive," but that doesn't always have to be the case. We're here to prove that by listing all of today's most affordable convertibles: drop-top cars (and even an SUV!) that let you have fun in the sun without breaking the bank.
Chevrolet Camaro Convertible: $32,000
Priced from around $32,000 with shipping, the latest Chevrolet Camaro Convertible is the most expensive car on our list, but it also offers a long list of benefits. In addition to its exciting retro styling, standard rear-wheel drive and a power top, the Camaro touts rear park assist, Chevrolet's MyLink infotainment system, Bluetooth, and on automatic models, a remote engine starter. The best part is that, even though a base-level Camaro Convertible only has a V6, the automaker's new 3.6-liter powerplant features a muscular 323 horsepower and an impressive 17 miles per gallon in the city and 28 mpg on the highway.
FIAT 500c: $20,500
With a base price of around $20,500, the FIAT 500c is one of the least expensive convertibles on the market. The only problem: It's not quite a convertible. The 500c keeps its roof rails in place, even though the small car's soft-top folds back to create an open-air driving experience that rivals most true convertibles. Still, when it's this cheap, who cares about the details? That's especially true when you consider the 500c's standard equipment, which features everything you'll need, from Bluetooth and cruise control to iPod integration and keyless entry.
Ford Mustang Convertible: $28,300
A base-level Ford Mustang Convertible starts at $28,300 with shipping. While that's a good price, we think you can get one for less, especially because an all-new Mustang is coming out for the 2015 model year. If you can settle for the outgoing Mustang, you'll not only get a deal but also an excellent car. Base-level Mustang models feature a powerful 3.7-liter V6 that makes 305 hp and still returns nearly 20 mpg city and nearly 30 mpg hwy. Standard features also include just about everything you'll need, from xenon headlights and keyless entry to an auxiliary jack and full power accessories.
Jeep Wrangler: $23,400
You might not think of the Jeep Wrangler as a convertible, but you should. Jeep's most iconic SUV offers a removable hardtop, as well as a soft-top that can be more easily removed when the mood strikes -- not to mention that you can also take off the doors for an even more open-air experience. The best part of all this is that the Wrangler's starting price is an impressive $23,400, or around $27,200 if you'd prefer a 4-door model. While neither one will come with many frills, both will give you the open-air driving experience you want, with legendary off-road capability thrown in as a bonus.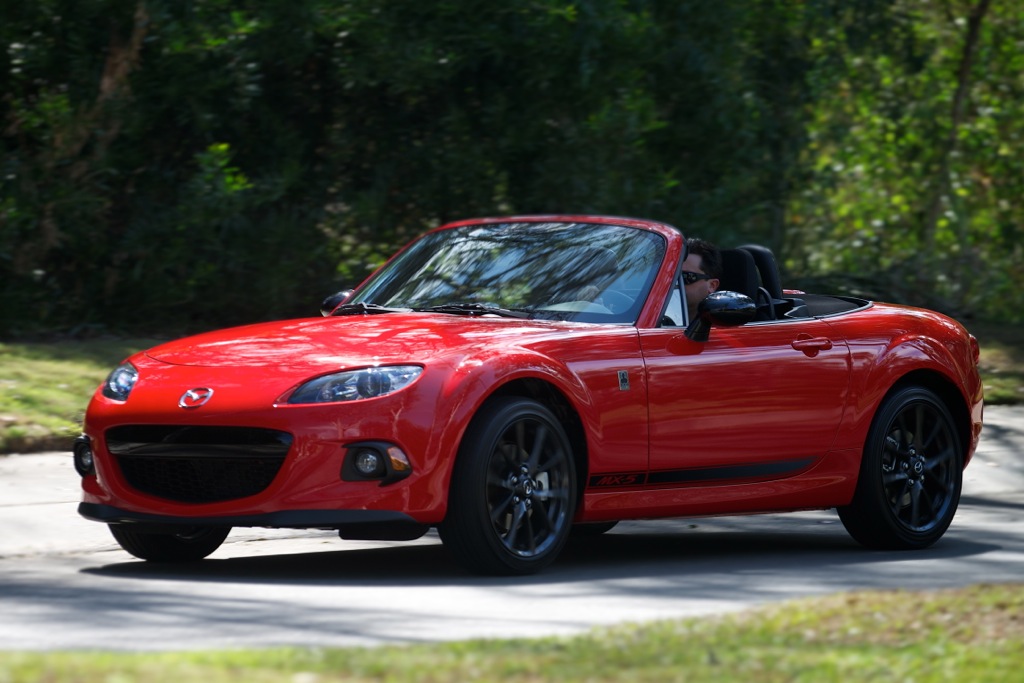 Mazda MX-5 Miata: $24,500
The Mazda MX-5 Miata is not just one of today's most affordable convertibles; it's also one of the most enjoyable cars on the road. That's all thanks to its perfect weight balance, its slick manual transmission, and its standard rear-wheel drive, not to mention its low center of gravity and its front-mid-engine layout. Don't want to take your car to the track? Don't worry, the MX-5 Miata is still a lot of fun on the street, thanks to its removable soft-top and standard equipment that includes alloy wheels, an auxiliary jack for music, air conditioning and power accessories.
MINI Cooper Convertible: $25,900
A base-level MINI Cooper convertible offers seating for four, razor-sharp handling, and some of the most iconic styling in the entire car industry. It also offers an excellent interior, and while it may be short on a few convenience features, the Cooper's cabin is well made and fun to sit in. Best of all, the Cooper convertible returns an impressive 28 mpg city/35 mpg hwy, which are strong numbers for a convertible that's as exciting to drive as the MINI is. The only drawback: Base models only make 121 hp. Fortunately, that problem can be remedied with the 181-hp Cooper S Convertible, which starts around $29,000.
smart fortwo convertible: $18,700
The smart fortwo convertible is the least expensive drop-top on the market today -- as you might expect, given its size. With the engine in back and seating for only two, the fortwo is hardly conventional, especially since it's just 106 inches in length, or approximately the wheelbase of many normal cars. But unique looks and excellent city-driving capabilities give the fortwo a leg up on many normal cars for shoppers who want to stand out. Best of all, fortwo convertible models only come in the smart's upscale passion trim, making available standard automatic climate control, power windows and shift paddles on the steering wheel.
Volkswagen Beetle Convertible: $26,000
The Volkswagen Beetle Convertible boasts alluring styling, a well-crafted interior and a surprisingly spry 170-hp 1.8-liter turbocharged 4-cylinder engine -- all for around $26,000 with shipping. Best of all, the Beetle preserves its unique looks whether the top is up or down, so your distinctive drop-top will be easy to spot (and enjoy) no matter where you park it. We're even impressed by the standard equipment, which includes Bluetooth, an iPod interface, heated front seats, cruise control and full power accessories.