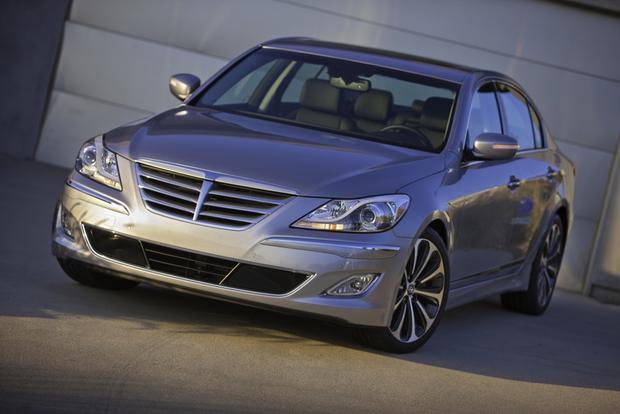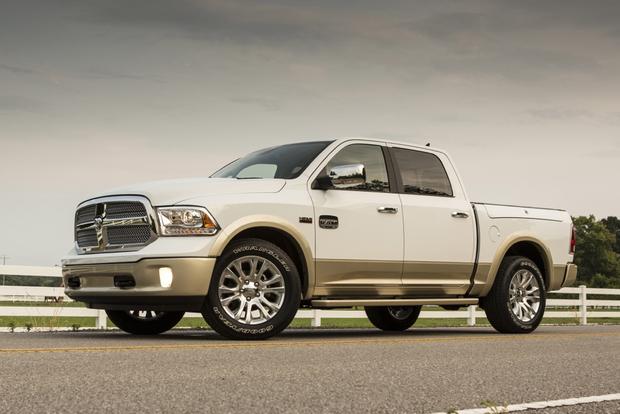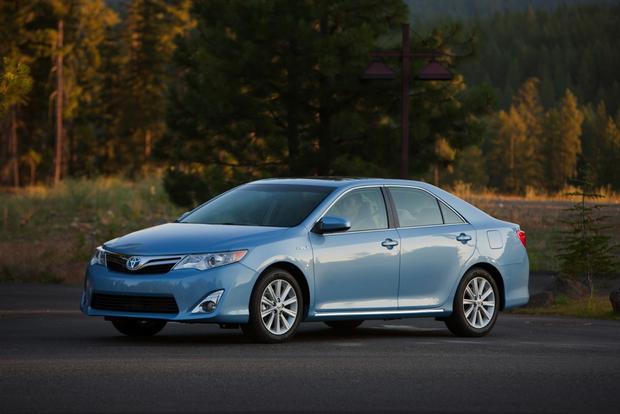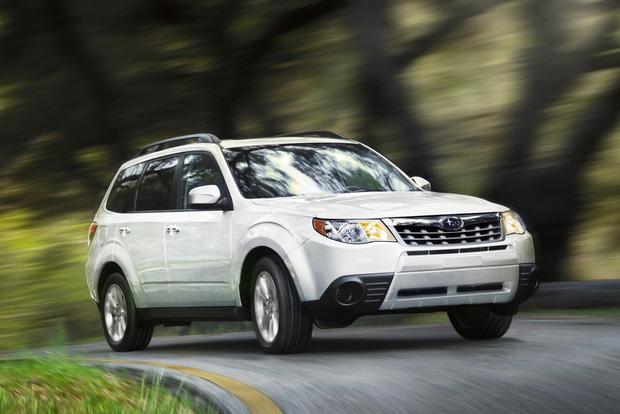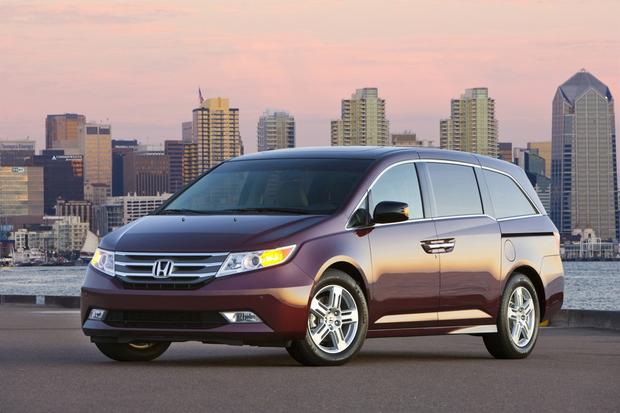 Few activities in modern American life are as ubiquitous as driving. Many people start driving as teens and continue to rely on an automobile for primary transportation as senior citizens. And the ranks of America's senior drivers are growing. The latest to join are the baby-boomers, a generation that, unlike many of their parents, grew up with one or two cars per household and a vast network of roads and highways on which to use them.
The role of the automobile in American life was established during the boomers' formative years and remains intact today. Driving is still the best way for many Americans to get to a grocery store or doctor's appointment, or travel to visit friends and family.
Fortunately, automobiles have never been better. The 40 million Americans aged 65 years or older have a broad range of vehicles that will suit the discerning tastes of a driver with decades of experience behind the wheel. Our top six picks are affordable, safe, comfortable and practical. Plus, they represent a variety of body styles to suit diverse needs.
2013 GMC Acadia
Our first pick is a crossover--not quite an SUV but offering the same elevated driving position. With space for either 7 or 8 passengers, the Acadia is available with a second-row bench or a pair of captain's chairs. The third-row bench can seat three or fold flat to accommodate more cargo.
Because of its unibody construction, the Acadia has a lower step-in height for easier accessibility than a truck-like SUV. And crossovers are typically more efficient; the GMC Acadia is rated at 17 mpg city and 24 mpg highway with front-wheel drive. All-wheel drive is available, too, and it can improve safety on wintry roads. Its fuel economy is 1 mpg lower in both city and highway driving.
The 2013 GMC Acadia starts at $34,875. The very well-equipped Acadia Denali, which bolsters driver and passenger safety with a front center airbag, is priced at $46,770.
2013 Hyundai Genesis
If space for five passengers is sufficient--or for drivers who just prefer the traditional, 4-door sedan shape--the Hyundai Genesis combines luxury, efficiency, technology and an excellent warranty. It comes nicely equipped with a 333-horsepower V6, leather seats and automatic climate control for $34,200. Add the $4,800 Premium package for amenities like navigation, a glass sunroof, a power rear sunshade and rain-sensing wipers.
Even without available high-tech options like a lane departure warning system, the Genesis packs a range of standard safety equipment. Eight airbags protect occupants. Ultrasonic parking sensors and a backup camera are also included.
In terms of cost of ownership, the Genesis is a good choice, too. Fuel economy is EPA-rated at 19 mpg city and 29 mpg highway. And being a Hyundai, this luxury sedan gets the automakers excellent 10-year/100,000-mile powertrain warranty.
Find a Hyundai Genesis for sale
2013 RAM 1500
Sometimes you can't beat a pickup. The quintessential American truck is perfect for hauling the occasional load or pulling a trailer. But unlike in the old days, today's trucks are as sophisticated as their people-hauling counterparts, offering comfort, safety and economy.
The RAM 1500 Crew Cab is a great example. Soft-touch materials and chrome accents give the interior an upscale look and feel. The RAM's large proportions provide ample space for five or six passengers. Along with standard stability control and brake assist, six standard airbags protect the RAM 1500's occupants.
Instead of a big V8 under the hood, the RAM 1500 gets the job done with a new, 305-hp 3.6-liter V6 and a new, 8-speed transmission to go along with it. The whole package means good full-size pickup fuel economy of 18 mpg city and 25 mpg highway. Of course, two traditional V8s are still available--the big Hemi engine making a whopping 395 hp.
With 2-wheel drive, a nicely equipped RAM 1500 SLT Crew Cab is priced at $33,520. A top-trim 4-door RAM 1500 Laramie Longhorn is just over $44,000.
2012 Toyota Camry Hybrid
The conventional Toyota Camry represents one of the best values among mid-size sedans, a category that's positively packed with tough competition. The fuel-sipping gasoline-electric Camry Hybrid adds excellent efficiency to the mix while sticking to sedan design inside and out. This means drivers can enjoy hybrid fuel economy without compromising on style or space.
Well, at least the Camry Hybrid matches its conventionally powered stablemate on passenger space. The hybrid's trunk is smaller by 2.3 cu-ft to accommodate its battery pack. But aside from that, the two cars are nearly identical.
The big difference is fuel economy. The Camry Hybrid is EPA rated at 43 mpg city and 39 mpg highway. That's a huge improvement over the 25/35-mpg rating of the 4-cylinder Camry or the 21/30-mpg rating for the Camry V6.
The Camry Hybrid still packs all the comfort and safety equipment typical of the model. Power folding side mirrors; keyless entry and push-button start; cruise control; a tilt-telescope steering wheel; and Bluetooth handsfree are all standard on the $25,990 Hybrid LE. It also includes safety equipment like stability control, brake assist and ten airbags.
Find a Toyota Camry Hybrid for sale
2013 Subaru Forester
Like the GMC Acadia, the Subaru Forester offers a ride height well suited to seniors. Sized between a typical sedan and an SUV, the Forester makes ingress and egress exceptionally easy. Passengers need not climb up nor bend way down to get in. The Forester is positioned such that most people can simply sit and swing their legs in.
Once inside, the Forester is accommodating, too. An upright seating position and dash puts all of the controls within easy reach. And its standard height-adjustable driver's and front passenger's seats and tilt-telescope wheel allow occupants to tailor their positions further.
Named an Insurance Instititue for Highway Safety (IIHS) Top Safety Pick, the Forester offers the normal array of airbags, but also includes all-wheel drive as standard equipment across the model lineup, from the base Forester 2.5X to the top-of-the-line 2.5XT Touring. All-wheel drive provides extra traction in bad weather and on dry roads, too, helping drivers to maintain control and avoid accidents. Other safety systems like stability control and brake assist are standard as well.
The Forester 2.5X is rated at 21 mpg city and 27 mpg highway. It starts at $21,295. The 2.5XT gets 19/24 mpg and is priced just under $30,000.
Find a Subaru Forester for sale
2013 Honda Odyssey
Like the Forester, the Honda Odyssey minivan also offers excellent accessibility but in a considerably larger package. When it comes to easy entry and exit, minivans are ideal--not too high, not too low and with wide-opening doors. That goes for the front and also the second row, which is accessed through huge sliding doors on both sides of the vehicle.
On the mid-range Odyssey EX, the sliding doors are power operated, further improving ease of use. The EX-L model adds a power function for the tailgate, leaving only the driver's and front passenger's doors to be operated manually.
Thanks to its boxy shape, the Odyssey offers safe, comfortable and accessible accommodations for seven or eight passengers, depending on the configuration of the second row. All rows are protected by curtain airbags, part of a system that includes front- and side-impact airbags for driver and passenger, too. A backup camera is now standard across the Odyssey lineup.
Should you need to pack heavy for a long trip or bring an antique home from a flea market, nothing beats a minivan. Fold the third row for extra space, or drop both the second and third row for nearly 150 cu-ft of space.
The base 2013 Odyssey LX is priced at $28,575 and is EPA rated at 18 mpg city and 27 mpg highway. The top-trim Touring models improve on both city and highway economy numbers by 1 mpg each.
All six of our top picks for senior drivers combine a bit of what we've always expected in an automobile--convenient personal transportation--with the characteristics that we now take for granted. Cars were not always as safe, comfortable and reliable as they are today. And new technology is pushing efficiency, too, allowing us to go further on a gallon of gas. That's great, because anyone who's been around for a while knows fuel isn't getting any cheaper.