For car fans, the idea of a practical station wagon that pairs sedan-like driving dynamics and a manual transmission with SUV-like utility is irresistible — at least in theory. It turns out that enthusiasts don't rule the roost. We don't buy many wagons, we don't buy many stick shifts, and we definitely don't buy many wagons with stick shifts. Volkswagen last year put the kibosh on the last manual-transmission wagon in the U.S. when it pared its Golf lineup way, way back for 2020.
Car enthusiasts, it's time to put your money where your mouth is. Autotrader has plenty of manual-transmission wagons. Here's a look at five of the more interesting ones currently available.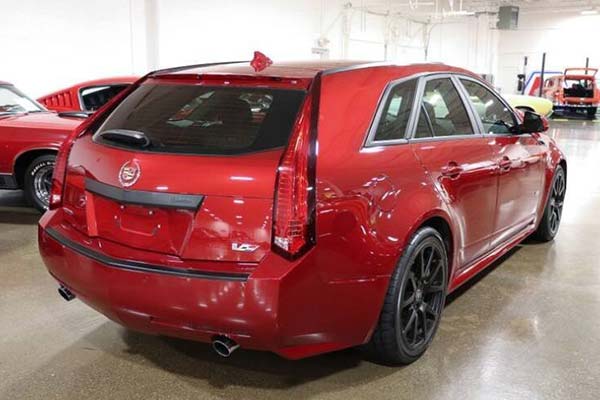 2014 Cadillac CTS-V — $54,900
The Cadillac CTS-V sits at the top of the stick-shift wagon heap, and for good reason. Only a handful were made, and they're all powered by a supercharged V8 engine rated at a hefty 556 horsepower. Its Tremec 6-speed manual transmission is a heavy-duty unit with an excellent feel and a slick twin-disc clutch.
Moreover, the CTS-V remains an excellent-handling car, even about a decade after it first hit the road. This final-year wagon example in Grand Rapids, Michigan, is finished in extra-cost red and is equipped with the optional Recaro seats and a panoramic moonroof. It's not cheap at $54,900, but Cadillac almost certainly won't build another wagon with a manual gearbox. Find a Cadillac CTS for sale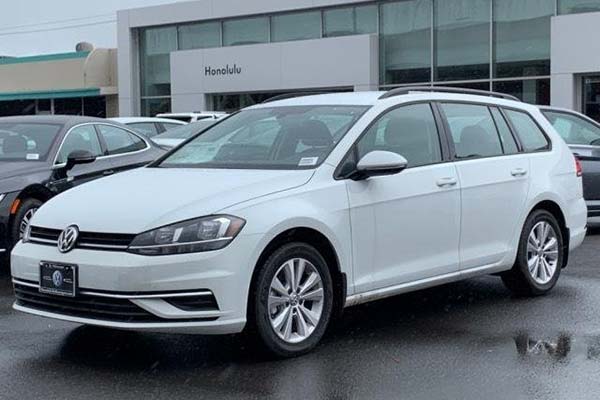 2019 Volkswagen Golf SportWagen — $26,110
Want to pretend that you're European? A Volkswagen Golf SportWagen in a blend-in hue with a manual transmission is so authentically Euro that you might start making an afternoon macchiato part of your routine. VW dropped its stick-shifted Golf wagons — including the SportWagen and the higher-riding Alltrack — for 2020, but plenty of new 2019s are still on dealer lots.
This white example is in what might wind up being the most unusual combination: It's a base S model with optional all-wheel drive. With its cloth interior and without a sunroof, it's nearly Euro-spec, too. Plus, it's in Hawaii, which seems like a great place to pick up your new car. Find a Volkswagen Golf for sale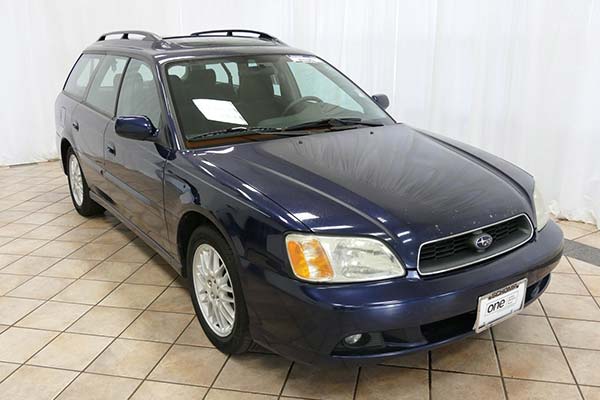 2004 Subaru Legacy Wagon — $4,800
Stick shifts aren't very popular with Japanese consumers, which helps explain why there have been few wagons with clutch pedals offered by Asian brands. Subaru has always been a little different — it still offers a manual gearbox on its Impreza and Crosstrek hatchbacks. For a drive down Subaru History Lane (admittedly, it's a pretty short street), this rather clean 2004 Legacy 35th Anniversary Edition offers a lot of nostalgia for not a lot of money.
A dealer in suburban Denver — of course — wants just $4,800 for it. This one comes from the final year of third-generation Legacy production. Admittedly, the Legacy wasn't especially memorable until the turbocharged version came out a year later, but this classic will almost certainly be the only one on your block. Fun fact: Subaru sold a manual Outback in Canada through the 2016 model year, three years after it dropped the stick from American showrooms. Find a Subaru Legacy for sale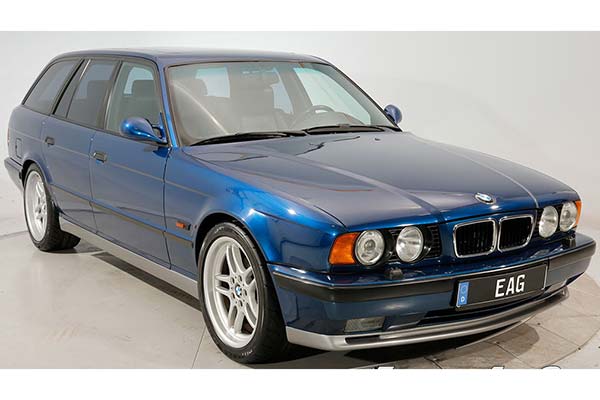 1995 BMW M5 — Contact dealer
No, BMW did not offer an M5 station wagon in the U.S., but European buyers were treated to the very fast and very practical hauler. The Enthusiast Auto Group in Cincinnati has a knack for finding the most interesting BMWs in the world, and this just-imported 1995 M5 is no exception. The car is finally old enough to enter the U.S. legally.
The car is finished in classic Avus Blue. Its black interior is all business, and so is its 6-speed manual gearbox. Under the hood sits one of the finest straight-6 engines ever produced — seriously, you have to hear it scream all the way to its 7,000-rpm redline to appreciate it. EAG hasn't priced this new arrival yet, but don't look to get a bargain, as BMW built fewer than 1,000 M5 wagons. Find a BMW M5 for sale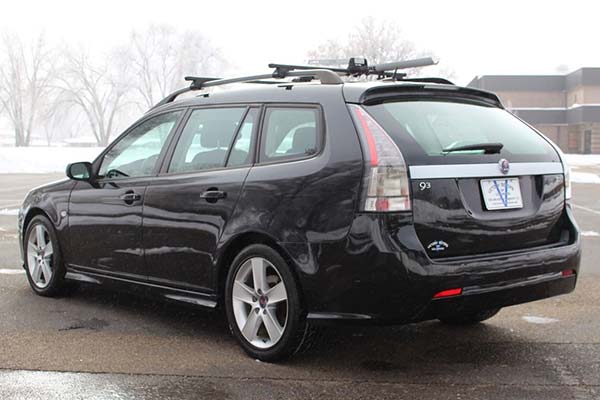 2008 Saab 9-3 SportCombi — $6,999
Saab offered a manual transmission in every car it ever built — not including the Chevrolet TrailBlazer it rebadged as the 9-7x — and its 9-3 SportCombi was an unappreciated gem. The compact car offered good turbo power and a stylish interior, with an excellent safety record to boot.
This 2008 model pairs the 2.0-liter turbo four with a 6-speed manual, and it's ready for action with a Thule roof rack attached. With just 101,000 miles on the clock, this manual-transmission Saab wagon should have a lot of life in it. Find it for just under $7,000 at a dealership in Longmont, Colorado. Find a Saab 9-3 for sale
MORE FROM OVERSTEER
Video | 4 Cars On Autotrader That Are Unashamedly Diesel
Chevrolet's Z71 Off-Road Package Is Overkill for Public Roads, and That Makes It Great
Autotrader Find: 1993 Ford Mustang Cobra Hatchback With 7,800 Miles