Carbon fiber is becoming a staple accessory with exotic cars or performance trim cars, but some cars go above and beyond and the structure that holds them together is made completely out of carbon fiber.
A carbon fiber monocoque referred to frequently by auto enthusiasts as a "carbon fiber tub" describes when the vehicle's main structural chassis is made completely out of a carbon fiber mold.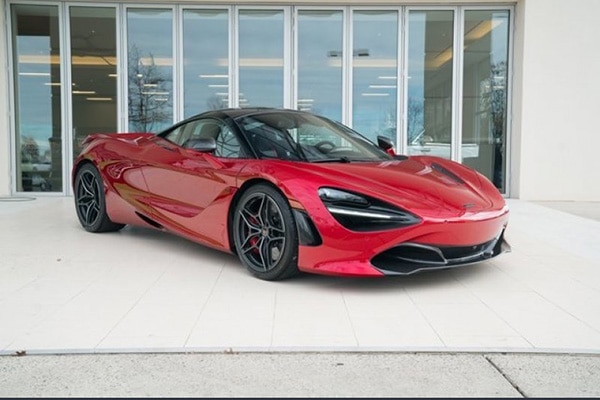 Every McLaren (MP4-12C, 650S and 570S, to name a few)
It all started with the legendary McLaren F1. McLaren may have the top spot in quantity of carbon fiber monocoque cars. Every road legal McLaren has been made with carbon fiber construction. While the F1 is a sure collector piece with the P1 right behind it, you can pick up a MP4-12C, 650S, 675LT, 570S, 570 GT and 720S all for sale on Autotrader. Don't forget the Senna. Find a McLaren for sale
Alfa Romeo 4C/Spider
If you think of the phrase "baby supercar" one car always comes to mind, the Alfa Romeo 4C and its Spider twin. Beyond being one of the cheaper ways into carbon fiber tub ownership as I covered it extensively before, it happens to be one of the great sportscar deals that not many have noticed. Find an Alfa Romeo 4C for sale
BMW i8
The BMW M1 is one of the greats. It was BMW's last midengined sports car until BMW released the plug-in hybrid BMW i8 sportscar. The i8 was BMW's exercise in style, electric technology and performance. It showed the world that electric vehicles did not have to follow the typical electric car look. The i8's carbon fiber tub was essential in helping shape the body lines. Find a BMW i8 for sale
Lexus LFA
The Lexus LFA is one of the most unique supercars. So unique that Lexus may never make another supercar to top it. The exhaust note which sings the tunes from its Yamaha V10 engine is something from the heavens, but the LFA too has a carbon fiber tub as a main chassis component. Find a Lexus LFA for sale
BMW i3
The BMW i3 is the baby compact car brother to the sportscar i8. I know I grouped every McLaren together as one, but for the BMW i3 I believe it deserves its own mention. It's claim to fame on this list is it is the world's cheapest carbon fiber monocoque car. Find a BMW i3 for sale
There are definitely a few other cars with a carbon fiber monocoque construction — Koenigsegg's come to mind, but cars like Koenigsegg's Agera model lineup flirt the line of boutique vehicles.
Carbon fiber is appearing in more and more cars from the factory, one can assume that more cars will have carbon fiber tubs as a core component to their construction.
What are some of your favorite carbon fiber monocoque cars? Let me know in the comments below.
MORE FROM OVERSTEER:
Video | The 1998 Lincoln Navigator Was the First Big Luxury SUV
Video | The 2003 Audi RS6 Is Amazing and Horribly Unreliable
Autotrader Find: 1994 Porsche 911 RS America With 5,200 Miles
For more of his automotive exploits, you can follow Danny on Instagram: @DKorecki and subscribe to his YouTube channel.