Although "mainstream" car brands generally stick to the mainstream, sometimes they deviate with some unusually expensive vehicles. Later today, I'm reviewing the Toyota Land Cruiser, which is an unusually expensive Toyota — and that got me thinking about other surprisingly expensive vehicles from other mainstream brands. So here's a list of a few pricey cars that are a bit out of the norm for mainstream car brands.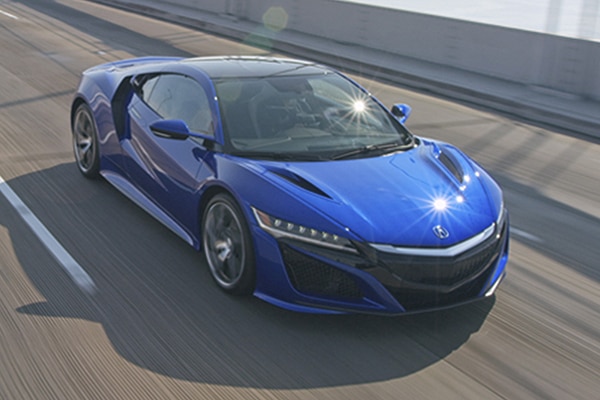 Acura NSX
The Acura NSX was always a standout car in the brand's lineup — a "flagship" model that was far more expensive than every other Acura. The NSX first went on sale in 1991 and was sold alongside lesser models like the Legend and the Vigor. The new version starts at around $160,000, which is massively more expensive than other Acura models — a lineup that starts with the entry-level ILX, which starts from just $27,000.
Audi R8
Although the Audi R8 isn't dramatically outside the realm of other Audi models, it was unusually expensive when it first came out, and it brought Audi into an entirely new world of shoppers. Back in 2007, when the R8 debuted, Audi's A4 sedan was the brand's bread and butter, and SUVs were still on the horizon. The R8's first model year was 2008, and its original starting MSRP was around $111,000 — huge money for a sports car from a brand not known for sports cars.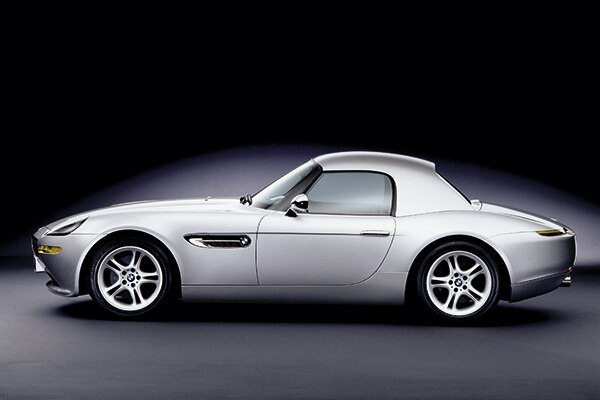 BMW Z8
The BMW Z8 is now considered one of the most beautiful cars to come out of the 2000s, but back in 2000, when it first went on sale, it was a big gamble. That's largely because BMW hadn't really sold a high-end sports car before, except for the ultra-limited production M1 that was sold in extremely small numbers two decades earlier. The Z8 was especially eyebrow raising because of its massive price tag: $130,000 before options seemed like a lot for a BMW, especially considering that the brand's most popular model at the time — the 3 Series — then started in the high-$20,000 range.
Ford GT
Although Ford is known for making a wide variety of cars for basically every shopper, the GT is a bit of an exception. The original Ford GT turned heads when it launched in 2005 with a price tag of about $155,000, but the latest one is even crazier — it can easily cost $500,000 new, from Ford, with options and extras. That's a lot to spend from a brand that also gives us the Fiesta and the Taurus — though the new GT is an immensely capable car.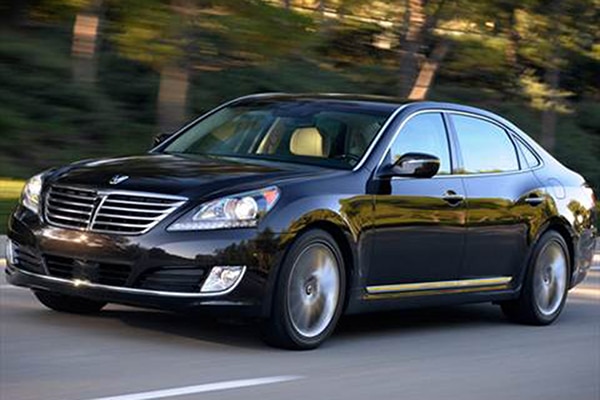 Hyundai Equus
The Hyundai Equus was an unusual vehicle when it came out for 2014, and used examples remain unusual today. The Equus was Hyundai's attempt at testing the waters for a luxury brand, and it eventually led to the birth of Genesis — and the Equus was redesigned to become the Genesis G90. But the original Equus was merely a Hyundai, and it was quite an odd car: a $65,000 luxury sedan from a brand that, just 20 years earlier, was selling some of the cheapest, least durable cars on the market. It remains to be seen whether Hyundai can captivate luxury buyers, but the Equus was the beginning.
Lexus LFA
Perhaps the most surprising car on this list is the Lexus LFA, which debuted in 2010 as a "halo car" for Toyota. Although it seemed the LFA was intended to bring new buyers to the Lexus brand, as the Audi R8 did for Audi, it was monstrously expensive — around $400,000 new — and rare, so few people ended up ever seeing it at all. It was a special car, though, and to this day it remains probably the best-sounding car I've ever driven.
Toyota Land Cruiser
As mentioned above, the Toyota Land Cruiser is an unusual anomaly — an extremely expensive SUV in a lineup that also includes the $25,000 RAV4 crossover, and the midsize, family-friendly Highlander. So why does it exist? Because the Land Cruiser name has carried on for years, and it has a fiercely loyal group of buyers who wouldn't stand for anything less than a highly overbuilt SUV with amazing capabilities and a luxurious interior with all the features.
Find a Toyota Land Cruiser for sale
Volkswagen Phaeton
The Volkswagen Phaeton is a full-size luxury sedan from Volkswagen, and it came out in 2004. Back then (and still today), Volkswagen was known more for its Jetta and Golf compact cars than for luxury vehicles — so it was something of a surprise when the Phaeton debuted with an interior that rivaled a Mercedes-Benz S-Class and a $70,000 base price. It was even more surprising when Volkswagen made a 12-cylinder version — though sales of all versions were mediocre, and the Phaeton was quickly removed from the U.S. market.
Find a Volkswagen Phaeton for sale
MORE FROM OVERSTEER:
The Original Dodge Viper Is Insanely Undervalued
Video | The Saab 9-5 Was Saab's Last Gasp For Life
Autotrader Find: 1988 Yugo For $5,500