The Jeep Grand Cherokee wasn't a revolutionary idea when the first one to be shown to the public literally busted through a plate glass window at Cobo Hall, Detroit's convention center, during the 1992 North American International Auto Show.
That glass-shattering entry changed car debuts for the next couple of decades, but more importantly it proved a major force in mainstreaming SUVs. Four generations of Grand Cherokee have hit the road in the ensuing years, and a new model is set for dealers later this year. It's hard to believe the SUV is almost 30. Here's how the Jeep Grand Cherokee got its start, and why it has quite the legacy. Find a Jeep Grand Cherokee for sale near you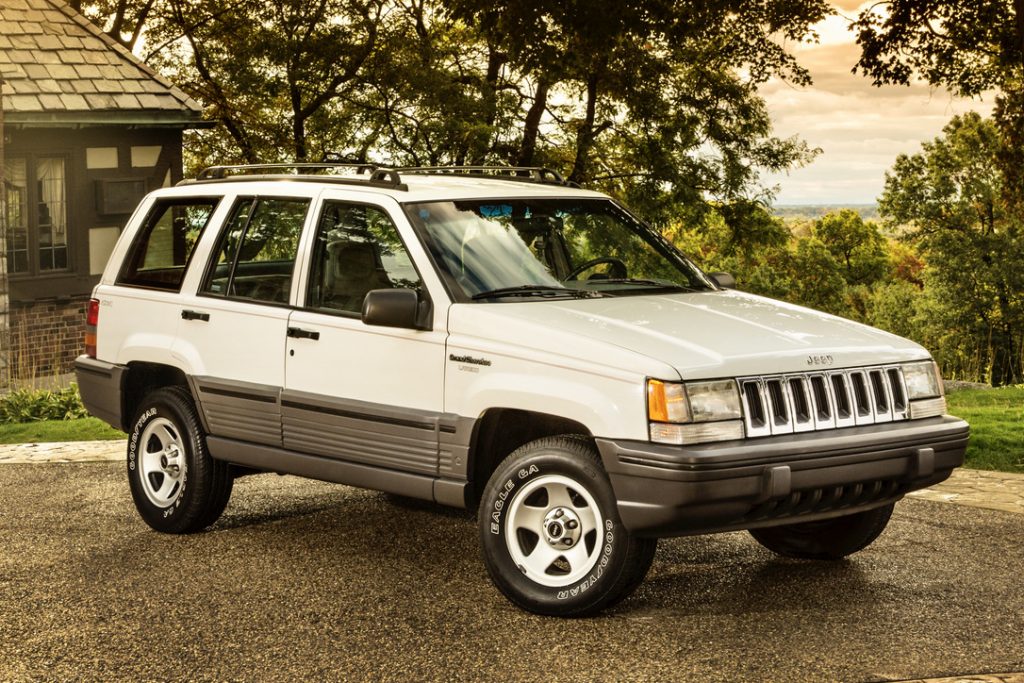 1993-1998 Grand Cherokee ZJ: Why Chrysler bought AMC
The story goes that when Chrysler executives were shown American Motors Corporation's planned replacement for the XJ-body Cherokee, they knew they had to buy the struggling automaker. The ZJ, as it was known using AMC's internal coding, was a remarkably advanced design created using then-new CAD software. It retained unibody construction and solid axles like the groundbreaking Cherokee, but it addressed the smaller model's cramped interior and was designed from the get-go to offer a V8 engine.
Jeep positioned the original Grand Cherokee as something of a Range Rover rival, albeit at about half the price to start. The first ZJs were offered in SE, Laredo, and Limited trim levels. Briefly during the 1993 model year Jeep slapped woodgrain stickers on a high-spec one and dressed up its interior with pillow-top seats to create a short-lived Grand Wagoneer revival.
The Grand Cherokee was an immediate hit. Though not quite as spacious as the Ford Explorer, it managed to be both better to drive on- and off-road, and it came standard with a driver-side airbag. A 4.0-liter inline-6 was standard fare, and a 5.2-liter V8 — the only 8-cylinder engine in an SUV without a premium price tag — arrived not long thereafter.
Changes over the first-generation Grand Cherokee's run were small but numerous. The manual transmission was (unfortunately) dropped early in the 1994 model year, an outdoorsy Orvis trim level arrived for 1995, and a modest facelift brought a new dash with dual airbags for 1996. The ZJ Grand Cherokee peaked for 1998 when the 5.9 Limited bowed with 245 horsepower, making it the first performance SUV.
Though it was supposed to replace the smaller Cherokee, Jeep continued to build that SUV as a more budget-friendly option through the 2001 model year. Instead, the Grand Cherokee essentially replaced the dated but iconic Grand Wagoneer that was dropped after 1991.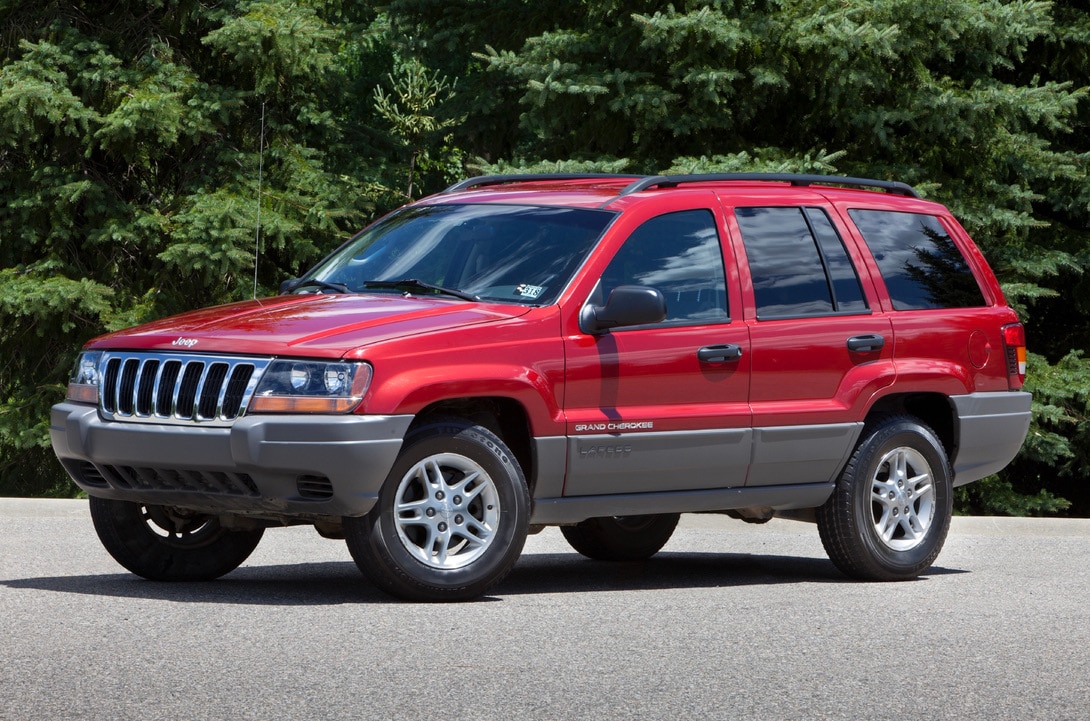 1999-2004 Grand Cherokee WJ: Refinement takes over
The Grand Cherokee was redesigned for the 1999 model year with a far more upscale interior and a new V8 engine. Jeep is said to have been able to fit all the parts shared with the ZJ into a paper grocery bag, although the venerable 4.0-liter inline-6 stuck around as the base engine.
The WJ-generation Grand Cherokee had softer styling inside and out, but the biggest advancements came in the powertrain department. Chrysler's new 4.7-liter V8 was paired with a unique automatic transmission that had six ratios but was programmed to only use five of the gears, with one restricted for downshifts only. Additionally, the WJ gained a new Quadra Drive 4-wheel-drive system that paired gerotor couplings in the differentials to theoretically transfer as much as 100 percent of available power to one wheel. The mechanical system did what is now achieved by brake-based traction control systems.
Once again, Jeep made incremental rather than revolutionary changes during the WJ's run, with light styling updates for 2001 and 2004, and the addition of side-impact airbags to the options list for 2002. Also for 2002, a new Overland edition paired real wood trim with revised leather seats and a standard 265-hp version of the V8.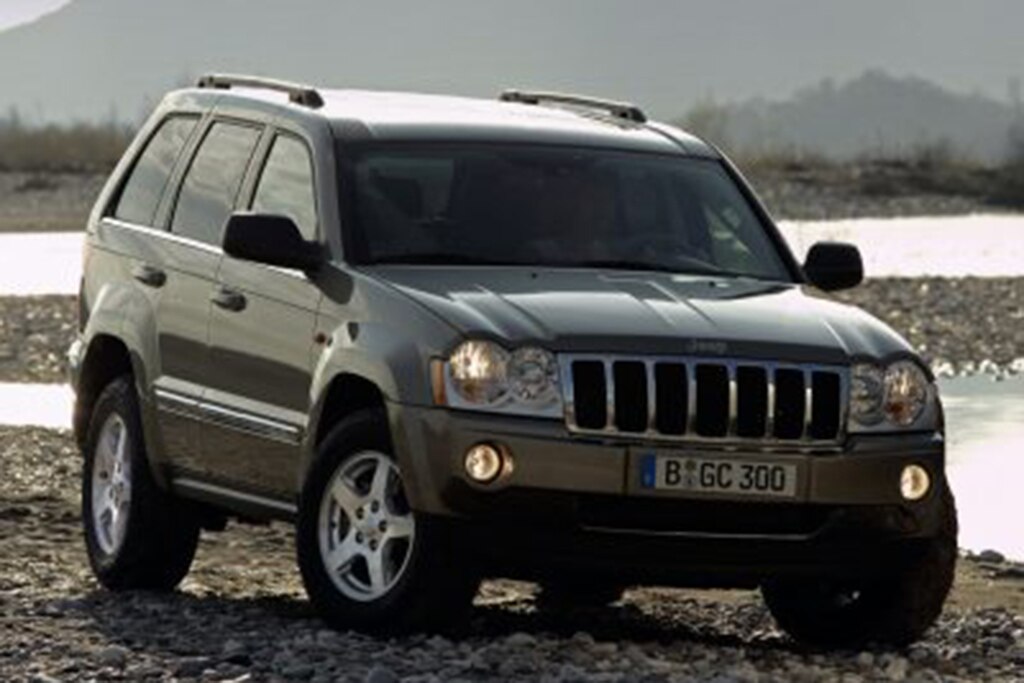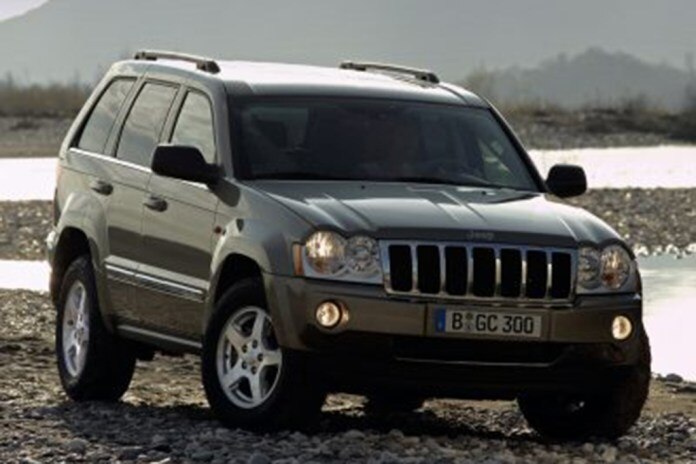 2005-2010 Grand Cherokee WK: Awkward teenage years
The third-generation Grand Cherokee was largely developed during DaimlerChrysler's brief existence, when cost-cutting was modus operandi. This time, Jeep ditched the solid front axle in favor of an independent front suspension aimed at delivering better on-road handling. A return to angular lines outside was paired with a slab-styled dash inside. The previous generation's soft-touch materials were largely shelved, and contemporary reviewers criticized even range-topping Limited versions for their low-buck feel.
There were some good points, though. A new 5.7-liter Hemi option gave the Grand Cherokee serious punch (and essentially canceled out the lazy new 3.7-liter V6 base engine). A 3.0-liter turbodiesel V6 built by Mercedes-Benz delivered good power with excellent fuel economy for the time. And most importantly, the Grand Cherokee SRT8 arrived for 2006 with a 420-horsepower 6.1-liter V8, track-ready suspension, a single-speed transfer case with permanent all-wheel drive, and Brembo brakes. The SRT-8 was a remarkably impressive performer thanks largely to the wide, grippy tires that fit in its wheel wells and its all-wheel-drive system.
For 2006, Jeep also expanded its lineup with the new Commander, a three-row SUV with boxy styling based on the Grand Cherokee WK. Its curious design was mocked by Sergio Marchionne, whose Italian automaker Fiat acquired reorganized Jeep parent Chrysler in 2009. Marchionne famously described the Commander as "unfit for human consumption" and said, "I don't know why some people bought them."
Similarly, the WK offers less appeal than Grand Cherokees before and after. A 2008 model year update brought nicer trim inside and a hefty 70-horsepower boost for the mid-range 4.7-liter V8, but it wasn't long before Jeep teased its replacement.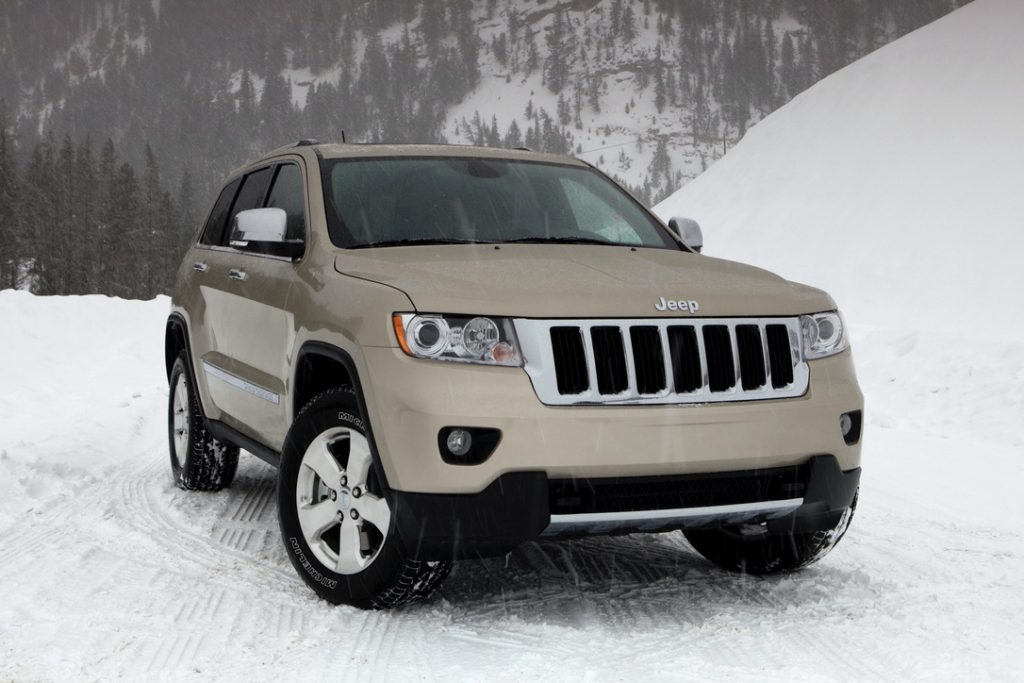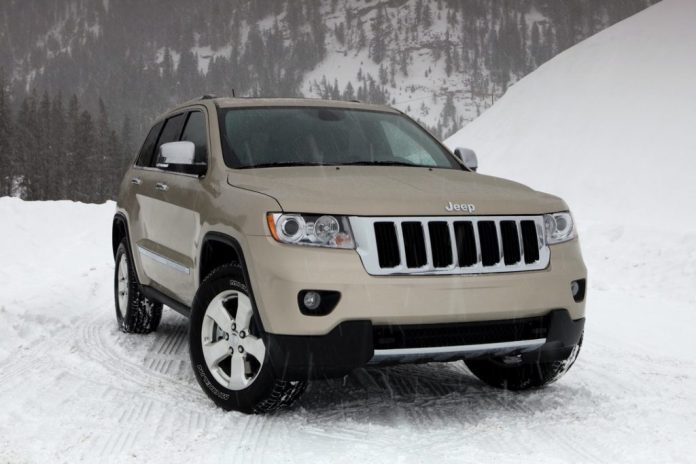 2011-Present Grand Cherokee WK2: Remarkable longevity and flexibility
Even though Jeep was lobbed around between owners leading up to Chrysler's 2009 Chapter 11 bankruptcy filing, deep within the automaker's design studios lurked a new Grand Cherokee. When it debuted at the 2009 New York auto show, the WK2 Grand Cherokee raised eyebrows: The company that builds the dour Dodge Nitro came up with this?
The fourth-generation Grand Cherokee had svelte, clean lines, and it rode on a sophisticated platform shared with the then-contemporary Mercedes-Benz M-Class. The Grand Cherokee that was shown in Detroit was a high-spec Overland, with buttery soft leather and real wood. It was as though Jeep had forgotten entirely about its predecessor.
The Grand Cherokee didn't go into production for another year, though. When it arrived, it boasted a new 3.6-liter V6 and a carryover 5.7-liter V8, though an Italian-designed turbodiesel V6 and a more powerful SRT8 version with a 6.4-liter V8 soon followed.
Jeep tweaked the Grand Cherokee for 2014, but aside from incremental updates the 2021 model is largely the same vehicle. Still, Jeep has stretched the capabilities of this vehicle in two directions with its off-road-oriented Trail-hawk and the ferocious supercharged Trackhawk, which replaced the SRT versions with 707 hp from its Hemi V8. That's nearly four times the power output of the original Grand Cherokee just 25 years earlier.
Certainly, the current Grand Cherokee shows its age against fresher rivals, but this design has withstood the test of time exceptionally well. It remains hugely popular.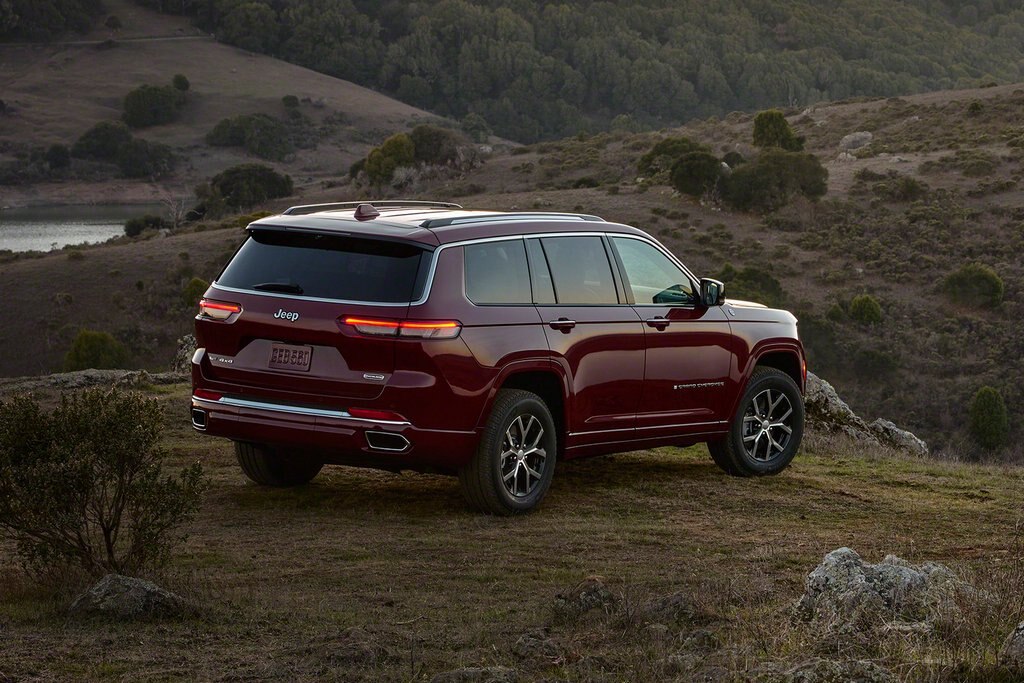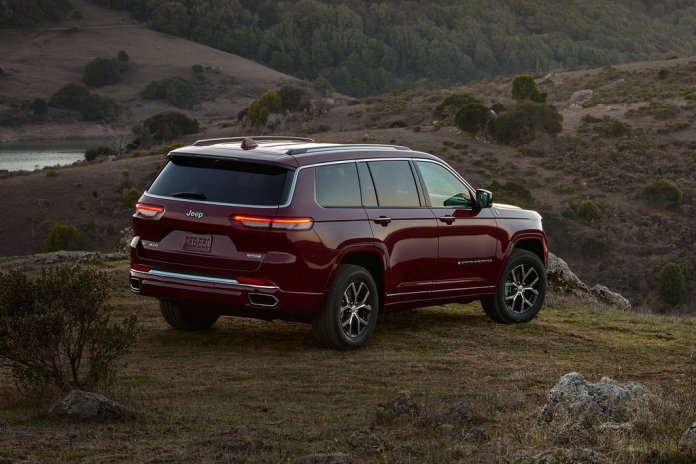 2022 Grand Cherokee WL: An overdue replacement
The next-generation Grand Cherokee bowed online in early 2021 first as a new long-wheelbase version with three rows of seats called the Grand Cherokee L. A shorter-wheelbase version followed. Both are much bigger than the outgoing Grand Cherokee, and they ride on a platform shared with Alfa Romeo's dynamically-impressive (on road, at least) Giulia and Stelvio models.
The Grand Cherokee lineup again starts with a 3.6-liter V6, which is now boosted by a mild-hybrid system, while higher-end versions use a 5.7-liter Hemi V8. Its styling is closely aligned with the Grand Wagoneer, a larger and much pricier SUV that uses a separate ladder frame derived from the Ram pickups.
The Grand Cherokee L arrives in dealers in spring 2021, with the short-wheelbase version set to follow later this year. Find a Jeep Grand Cherokee for sale