Car News
Mitsubishi Wants to Cure Your "Electriphobia" in Six Easy Steps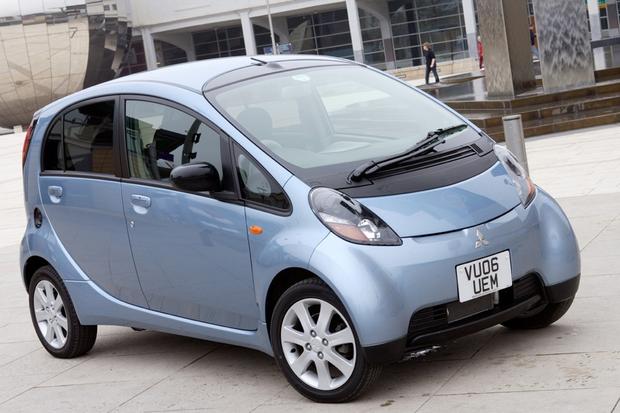 Mitsubishi ad campaign tries to cure "Electriphobia"
Humorous ad spots and website address six common EV worries
As a newly available technology electric cars certainly take their fare share of criticism and misunderstanding. Issues such as battery safety, driving range and social acceptance commonly come up as major reasons why people aren't interested in them, but Mitsubishi thinks these concerns are largely unwarranted and has developed a humorous cure to this so-called "Electriphobia."
Operating under the guise of the "Electriphobia Research Institute," the fictitious organization focuses on six easy curative steps addressing the fear of electrocution, the fear of silence, range anxiety, tailpipe separation anxiety, gas withdrawal anxiety, and the fear of becoming a hippie. Although the campaign was created by Mitsubishi Canada to mark the arrival of the company's i electric car on the Canadian market (the car is still referred to as the i-MiEV by our neighbors to the North), it is as equally applicable here in the U.S. and, indeed, around much of the globe.
Given that Mitsubishi is a small company, the Electriphobia campaign didn't receive much attention when it first launched a couple of weeks ago, but it has been gathering a social media head of steam in recent days as word of it spreads through the interwebs. Some of the short clips are genuinely, laugh-out-loud funny, including the cure for tailpipe separation anxiety in which a "tailpipe patch" is used to slowly ween the driver from the pipe, and the treatment for the fear of silence which should make any man's heart flutter.
As an advertising campaign Electrophobia stands out because it doesn't outright tell you what you should think, but gives you a chance to understand some common misconceptions through humor. Although it's off to a slow start, it will likely end up taking a top spot next to other clever recent EV ad offerings, including Nissan's "what if everything were powered by gas?" spots from last year.
What it means to you: Electric cars can be very functional and fit the needs of many people as long as Electriphobia can be cured. According to Mitsubishi, it's an easy task.