Car Comparison
2015 Lincoln MKZ vs. 2015 Lincoln MKS: What's the Difference?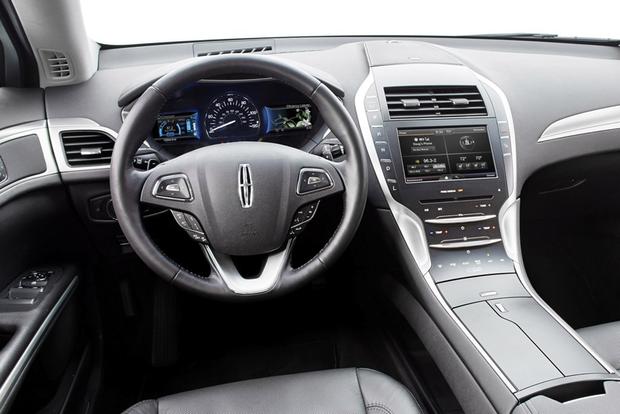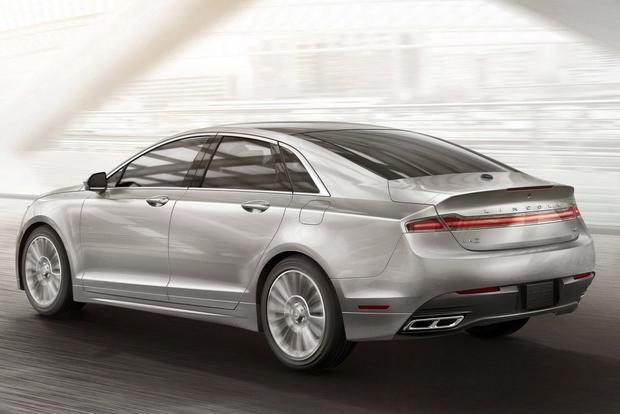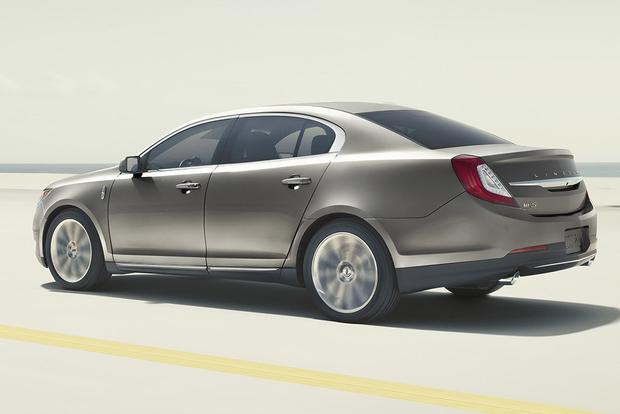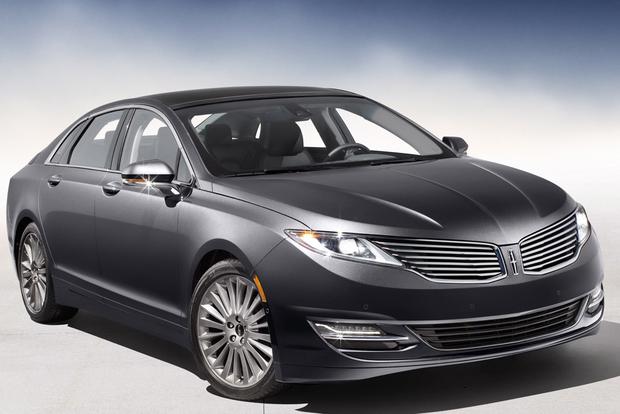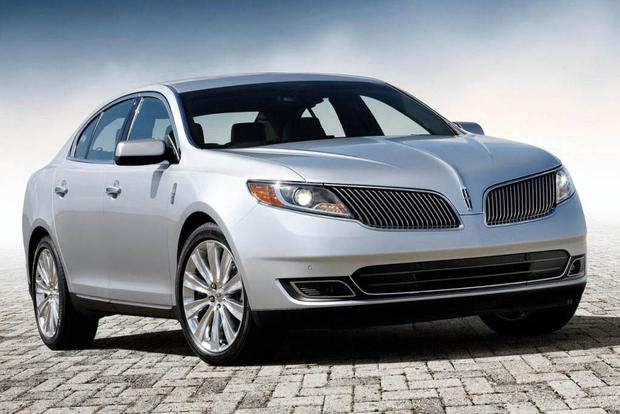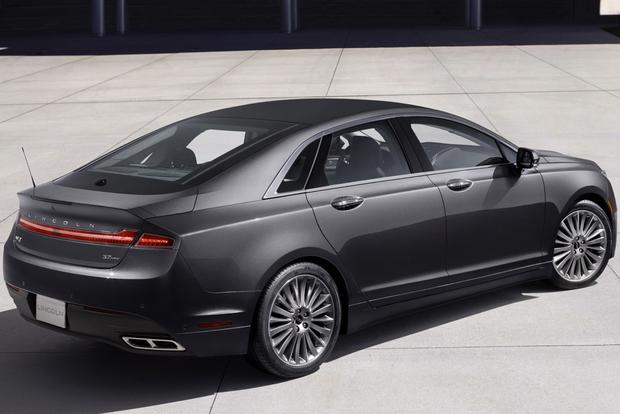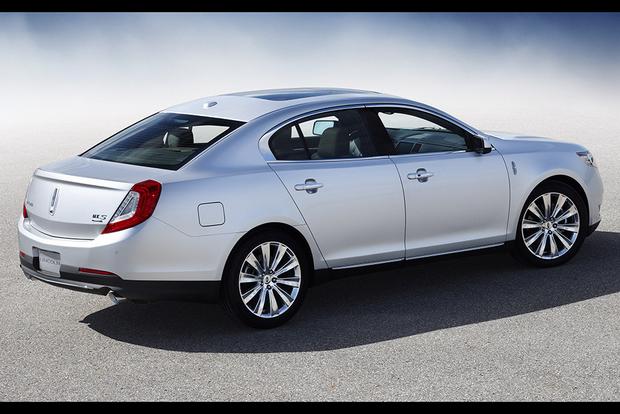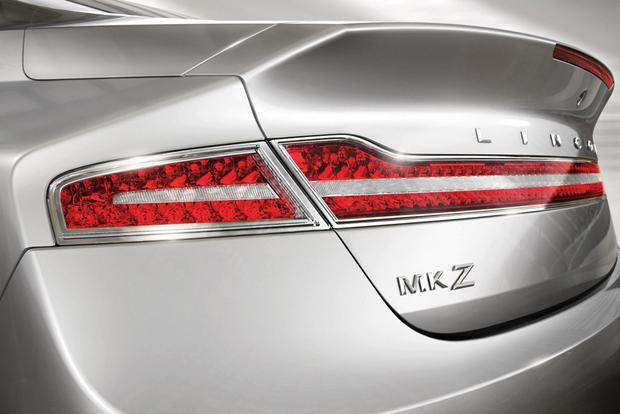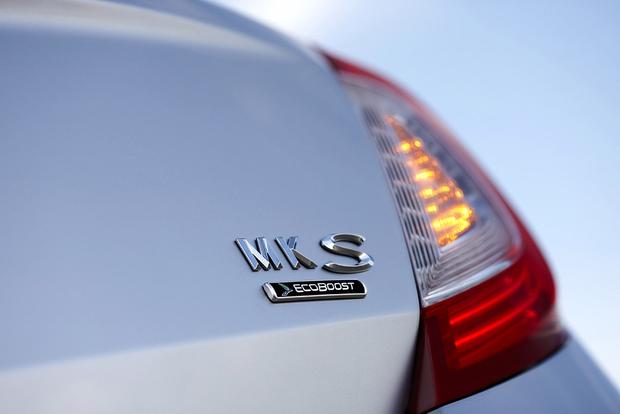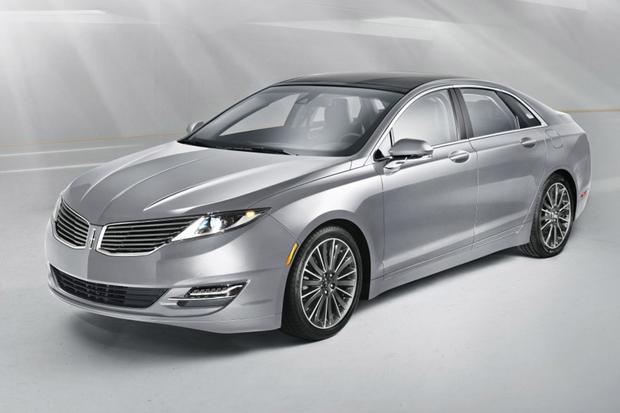 If you're interested in a comfortable new luxury sedan, we hope your shopping list includes a Lincoln. The 2015 Lincoln MKZ and 2015 Lincoln MKS offer a lot of equipment, smooth rides, roomy interiors and several other benefits for luxury-minded car shoppers. But given how close these two sedans are in price, size, engine power and equipment, what exactly sets them apart? To find out, we've created a detailed comparison of the MKZ and MKS that highlights their differences -- and their similarities.
Exterior
Although the MKS and MKZ share some obvious design cues, exterior styling differences between Lincoln's two sedans are easy to spot. Specifically, the MKS uses a more traditional overall profile and a more customary front and rear design, while the MKZ offers more of a "futuristic" look, with an aerodynamic shape, a highly distinctive front grille and a large, thin taillight that stretches across the entire rear end of the car. It's also worth noting that the MKS' larger size is very easily seen in any side-by-side comparison of the two sedans, as the MKS is considerably taller and longer than the MKZ.
Interior
Inside, only a few key differences separate the MKZ's cabin from the larger MKS'. One is size: The MKS has more passenger room, especially in back. Another is overall control layout, as the MKS uses a slightly more traditional center stack compared to the MKZ's flowing console design -- something that's changing in the MKS for the 2016 model year. The MKS also uses a traditional gear lever, compared to the MKZ's push-button transmission, and the MKS's infotainment system is placed a little higher up on the center control stack, making it slightly harder to reach. As for fit and finish, these two sedans are about even, using high-quality materials that (mostly) feel expensive to the touch.
Mechanicals
Both the MKS and MKZ come standard with front-wheel drive, though both models also offer all-wheel drive as an option.
As for engine choices, the MKZ offers three. Base models use a surprisingly potent 240-horsepower 2.0-liter turbocharged 4-cylinder, which returns up to 22 miles per gallon in the city and 33 mpg on the highway. Drivers looking for more power can upgrade to a 300-hp 3.7-liter V6, which returns up to 19 mpg city/28 mpg hwy, while shoppers especially interested in gas mileage can choose the MKZ Hybrid and its 188-hp 2.0-liter 4-cylinder, which returns 37 mpg city/38 mpg hwy.
Owing to its larger size, the MKS comes standard with the MKZ's optional V6 powerplant. In the MKS, it makes a slightly higher 305 hp, though it returns the same 19 mpg city/28 mpg hwy fuel economy figure as the MKZ. The MKS also offers an option for drivers interested in more power: an EcoBoost model with a 365-hp turbocharged V6 that offers up to 17 mpg city/25 mpg hwy. Unfortunately, there's no hybrid-powered version of the MKS.
Features & Technology
Both the MKZ and MKS offer a wide array of high-tech gadgets and equipment. And while the MKS uses an older design and the MKZ is less expensive, you'd be hard-pressed to find a feature in either model that you can't get in the other.
For instance: Both the MKS and MKZ offer Lincoln's new high-tech automated parallel parking system. They also feature lane-keep assist, forward-collision warning and adaptive cruise control. They both tout available ventilated front seats, heated rear seats and multi-speaker sound systems -- though, admittedly, the MKS's 16-speaker system slightly outperforms the MKZ's 14-speaker unit. Both sedans even offer massaging front seats.
While there may be some slight differences between the MKS and MKZ when it comes to equipment, these two cars are largely the same -- so if you're looking for gadgets and features, you don't have to choose one over the other.
Driving Experience
Although the MKS and MKZ offer a lot of similarities in terms of performance, equipment and interior styling, these two cars behave quite differently on the road. Specifically, the MKS offers the feel of a larger luxury sedan, even though it's not dramatically bigger than the MKZ. This is partially due to the MKS' size (specifically its weight and width), and partially due to its steering and suspension tuning.
In fact, we suspect this is where most drivers will make their choice between the MKS and MKZ: not in terms of horsepower, technology or styling, but driving experience. Yes, both cars offer a smooth ride, but only the MKZ offers quick handling and a zippy, agile feel. The MKS is a luxury sedan for shoppers who would rather have a relaxed, comfortable cruiser.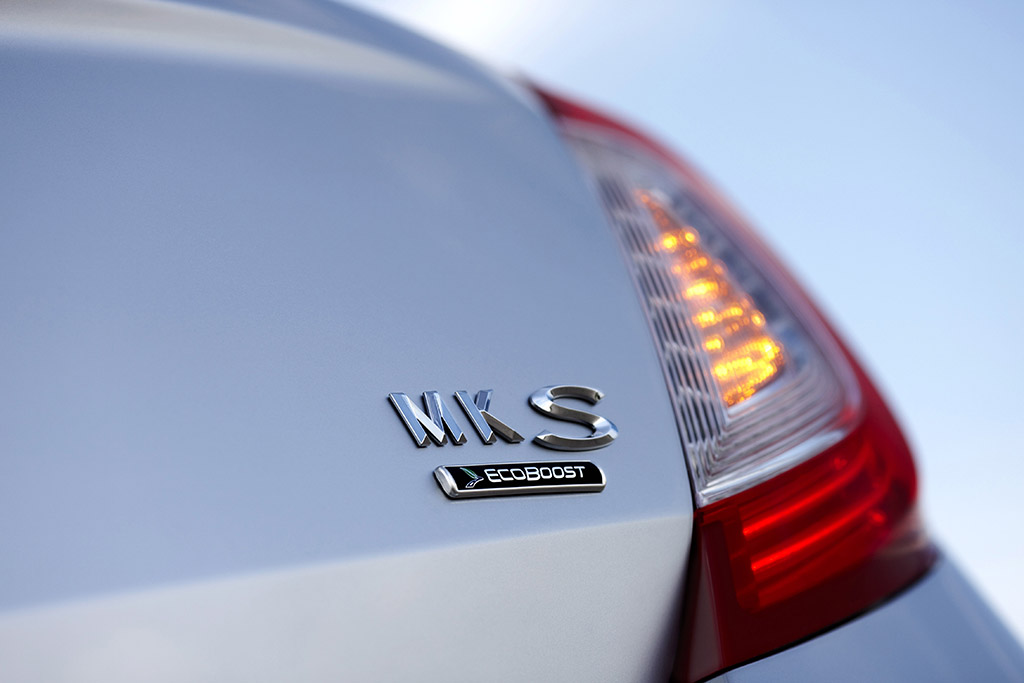 Safety
In crash test ratings carried out by the federal government's National Highway Traffic Safety Administration, both the MKS and MKZ earned a perfect 5-star overall score. It's not the same story in tests carried out by the nonprofit Insurance Institute for Highway Safety (IIHS), however, as only the MKZ earned the firm's Top Safety Pick rating. The MKS fell short of that rating due to a poor performance in the IIHS's challenging front small-overlap test.
As for safety features, both the MKS and MKZ offer just about everything you could want. Standard on both cars is a backup camera, parking sensors, side-curtain airbags and anti-lock brakes, while options include adaptive cruise control, forward-collision warning, a blind spot monitoring system, lane-keep assist and rear cross-traffic alert.
Although both of these models are safe, we're a bit dismayed with the MKS's poor performance in the IIHS's small front overlap test -- one that the MKZ passed with a much stronger Acceptable rating.
Conclusions
The 2015 Lincoln MKZ and 2015 Lincoln MKS offer a lot of similarities, but there are a few key differences that set them apart. Most notably, the MKS is larger, more solid and more comfortable, which makes it better for limo companies and "black car" drivers who make up a large portion of its buyers. On the other hand, the MKZ is livelier, more efficient and more modern, both inside and out. It's also more affordable. Unless you really want the solid, old-school luxury sedan feel that accompanies the MKS, we recommend going for the MKZ instead.