Toyota definitely knew it was onto something when the fourth-generation Supra, codenamed "A80," went on sale in mid-1993. The new model built on a series of increasingly impressive coupes, but it was its curvy style and its underrated inline 6-cylinder engine that truly set it apart.
Amazingly, the A80-generation Supra wasn't appreciated as much when it was new as it is today. By the time Toyota finally pulled the plug on the Supra for the American market in 1998, the coupe was a tough sell on dealership lots — and you couldn't even buy it new in the lucrative California market.
What a shame the Supra's early demise truly was. Values have skyrocketed in the last few years, particularly for low-mileage models without major modifications. The A80 Supra's platform made it an easy target for modifiers seeking to squeeze the most power possible out of the durable 6-cylinder engine with larger turbochargers and a host of other aftermarket upgrades. Not too many have spent the last 25 or so years in relative stasis. Those owners who bucked the Supra trend and kept theirs in excellent, showroom-quality condition have a great investment on their hands. Back in 1998, a Supra with the twin turbo cost about $41,000, a mere downpayment on any A80 Supra today.
Here's a look at the five most expensive Toyota Supra models currently on Autotrader, with a little insight into what makes them so valuable.
1. 1997 Toyota Supra Turbo: $179,800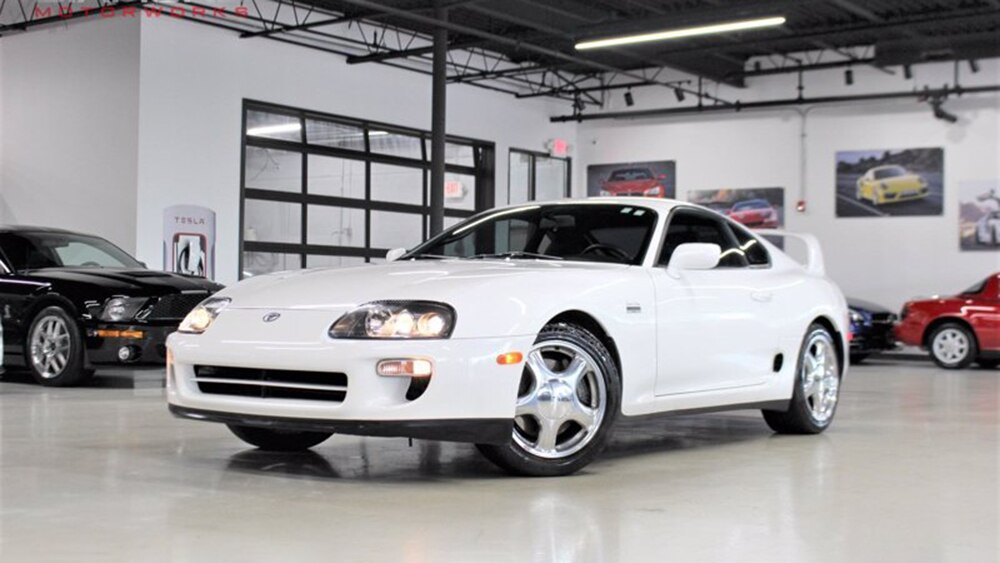 If the 24,000 miles on this Super White Supra's odometer wasn't impressive enough, look at its condition. For 1997, all Supra models wore Limited Edition 15th Anniversary badges. That logo was something of a misnomer since, while the Supra was hardly a high-volume model, there was nothing more limited about one 1997 compared to another. Still, the selling dealer points out Toyota built just 96 examples for the model year in Super White over black leather with a 6-speed manual transmission and a removable Targa-style top.
For the Supra's penultimate year (and its last in California), Toyota made many minor changes, including revised exterior lighting and front bumper, additional sound deadening, softer interior trim, and an uprated brake booster.
Amazingly, the Carfax report shows that it stayed with its original owner, primarily in Dallas, Texas, until earlier this year. The Carfax report shows regular servicing — as much as we might expect from a car that was driven just 1,000 miles a year — at a Toyota dealer, too.
2. 1997 Toyota Supra Turbo: $174,995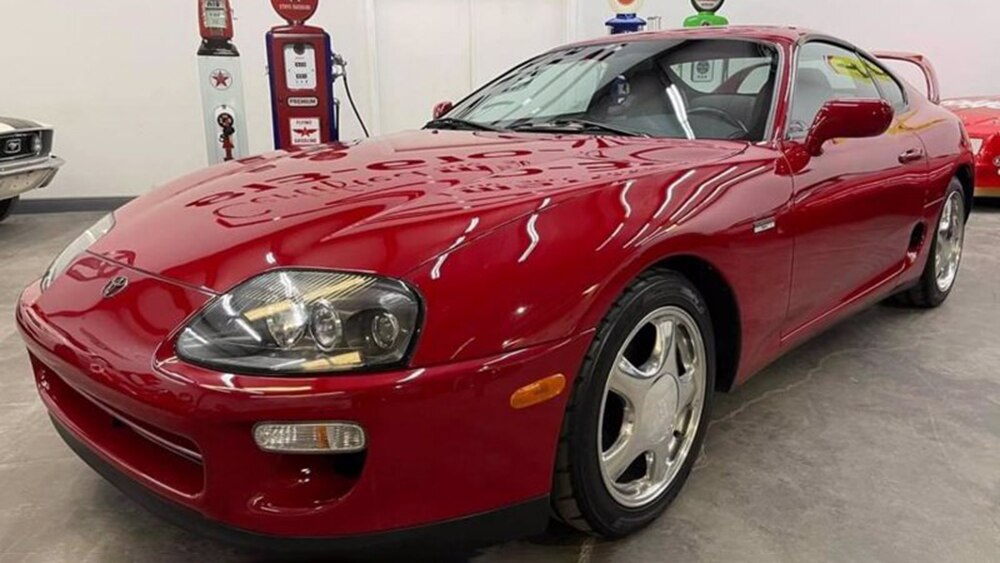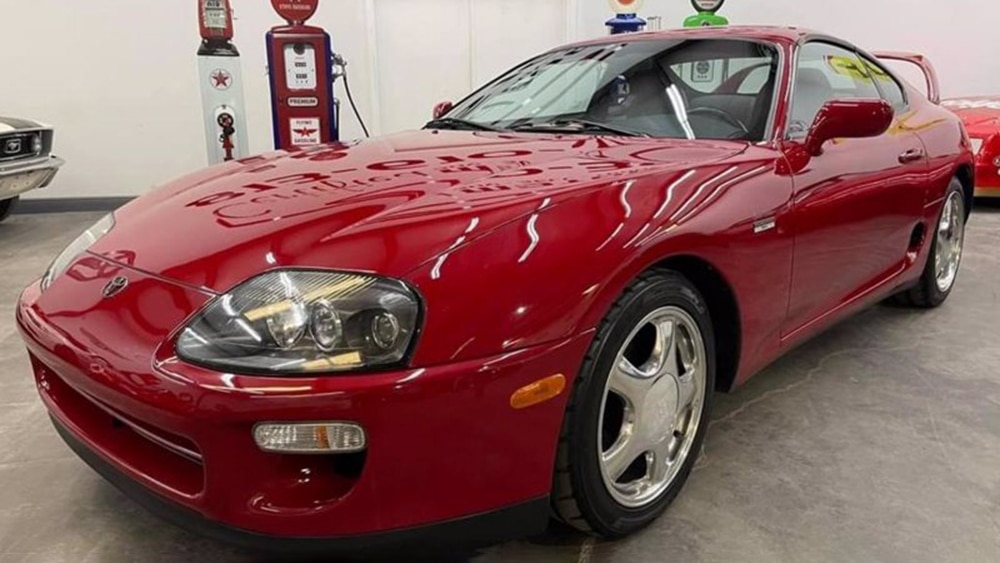 For just a little less than the top-billed Supra, you can grab this striking red one that is otherwise nearly identical. It boasts period-correct chromed wheels, a popular modification from the late '90s rarely seen today. It also wears pearl black Toyota badges on its front and rear ends, a port-installed option regularly fitted to Toyota models 24 years ago.
You'll find the famed 2JZ-GTE twin-turbocharged inline-6 underhood. The engine was rated at 321 horsepower and 315 lb-ft of torque in American spec, figures easily topping the 100-hp-per-liter benchmark (a big deal back then). Supra Turbo models came standard with a Getrag 6-speed manual gearbox, a relatively large number of gears not commonly seen on contemporary sports cars. A 4-speed automatic was optional. Toyota touted it could actually be shifted manually, though the conventional forward/reverse shifter wasn't exactly conducive to manual-style shifting.
3. 1994 Toyota Supra Turbo: $124,900
Dialing back to 1994, we find the third-priciest Supra on Autotrader. Toyota made no notable changes to the Supra after a short 1993 model year, so the 1994 Supra is just as pure as the original. One thing that sets these earlier A80 models apart from their later predecessors is the relatively rare availability of a fixed hardtop. This one in suburban Chicago has the removable roof panel, however.
It shows a reasonable 65,000 miles, a figure high enough the car's next owner won't feel bad about driving it a bit, but low enough to cement its collector car status.
4. 1993 Toyota Supra Turbo: $124,888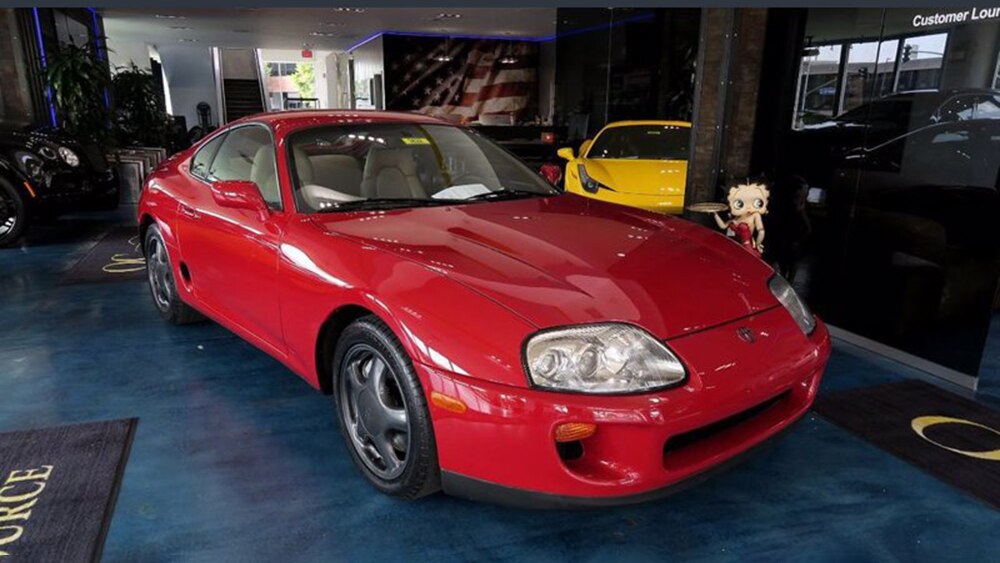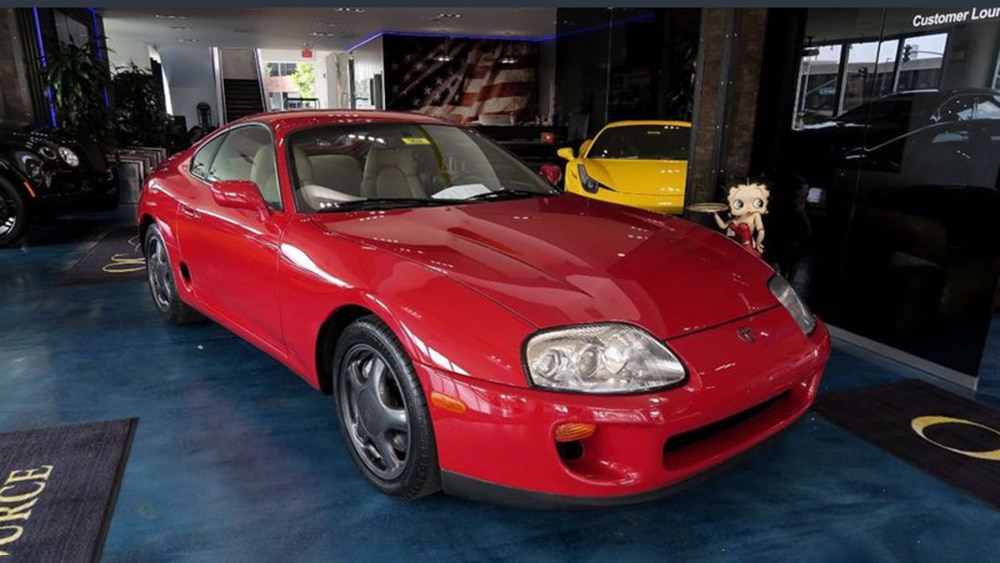 This first-year A80 is painted in ever-popular Renaissance Red, although it has a comparatively rare tan leather interior. It's also not fitted with the big rear spoiler typically found on Supra models. Lacking the spoiler doesn't quite make the Supra subtle, but it does show off the car's tapered, clean rear-end styling in a different light.
The 5-spoke wheels on this early example have been refinished in gray, a sharp look that wouldn't be difficult for a wheel refinishing shop to reverse if the next owner prefers. At $124,888 from a dealer in southern California, this early model may be worth a look.
5. 1997 Toyota Supra Turbo: $115,000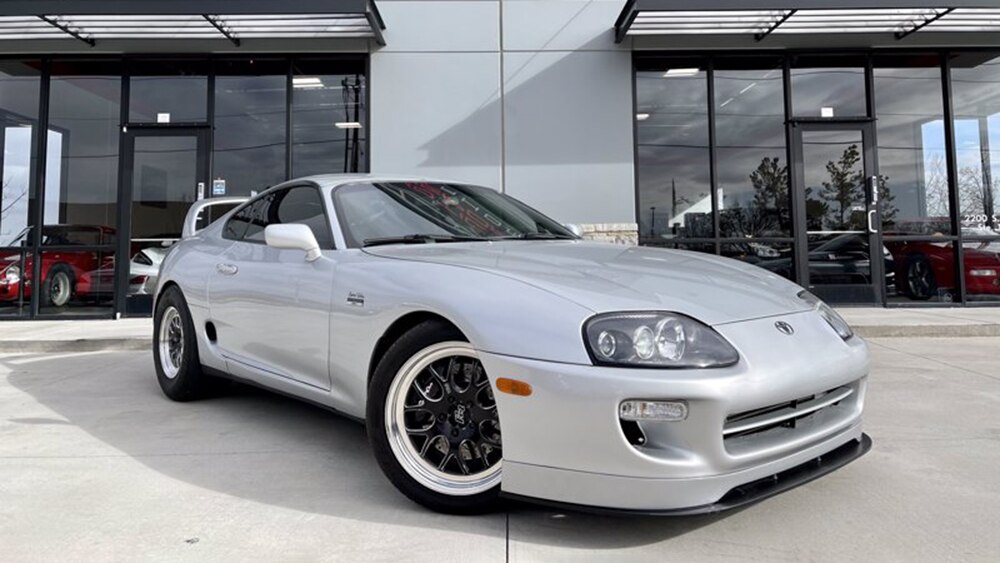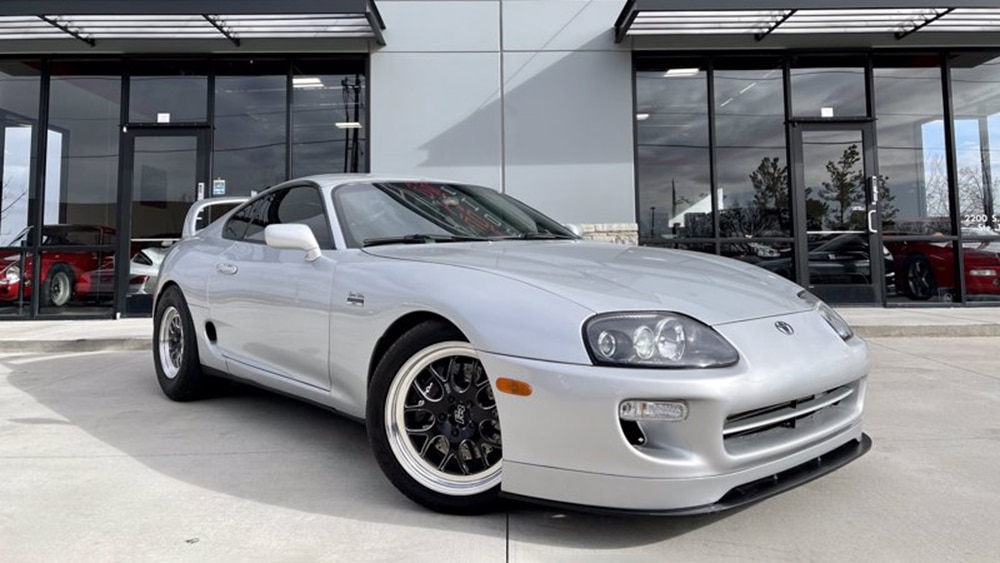 A tastefully modified Supra can look the part — and be worth big bucks, it turns out. This 1997 model at a dealer in Oklahoma has some aftermarket bits, such as a front lower spoiler, wheels, brakes, and window tint.
Oh, wait, and it is said to produce 1,400 hp at the wheels — over four times what a stock Supra Turbo put out. The list of modifications is extensive, though the basic Toyota 6-cylinder layout remains. Holy moly.
This looks like one ferocious Supra with a ton of modifications. That explains the big drag radials at the rear, which wear ultra-sticky Mickey Thompson tires. You need a special tread compound to hook up 1,400 hp, after all.
Inside, the car has plenty of other modifications, like bolstered seats with race-style harnesses and a 3-spoke TRD steering wheel. It uses a pistol-grip transmission lever from a General Motors TH400 3-speed automatic gearbox. That may seem like a step back, but when harnessing extraordinary power, those old Turbo Hydramatics are hard to beat. It's not like Toyota built this Supra for gently winding down a curvy road, after all. See Toyota Supra models for sale
Related: