RESEARCH NEW YORK AUTO SHOW BY YEAR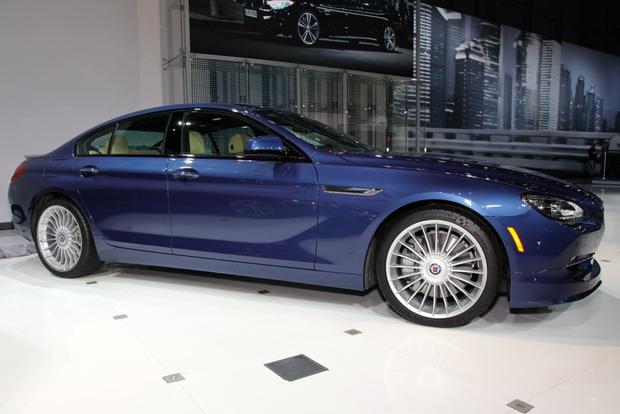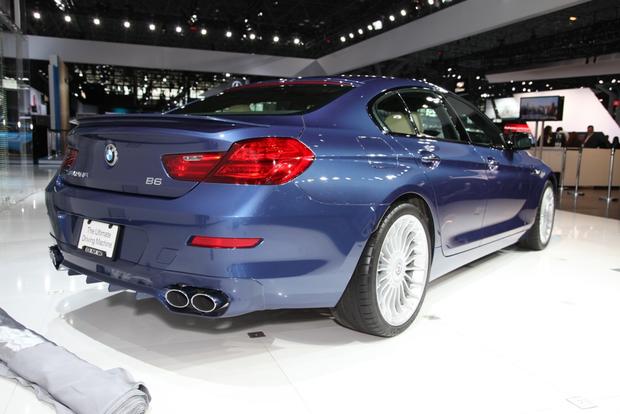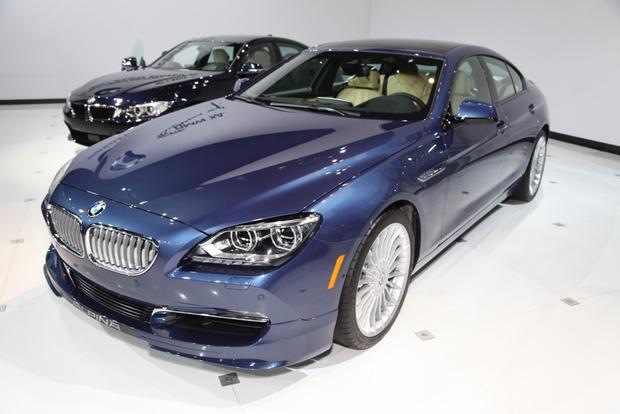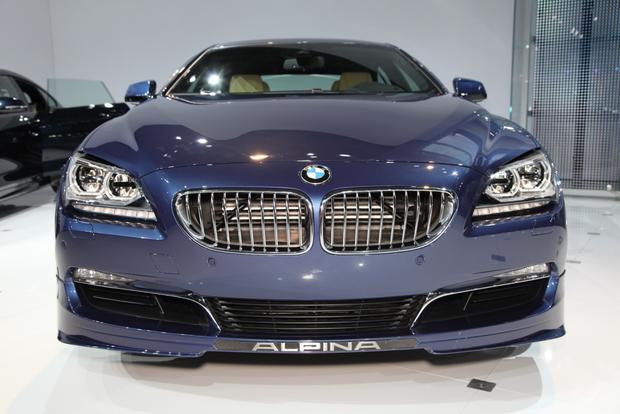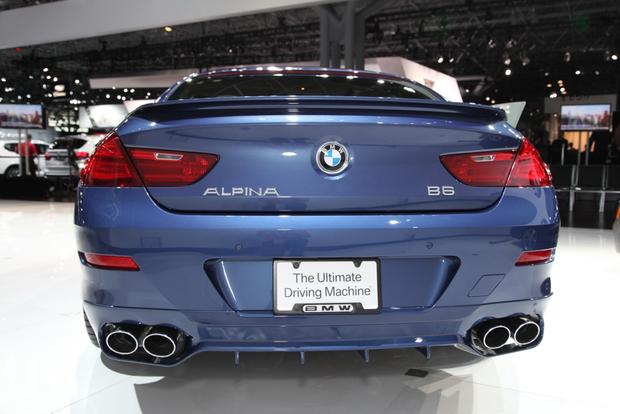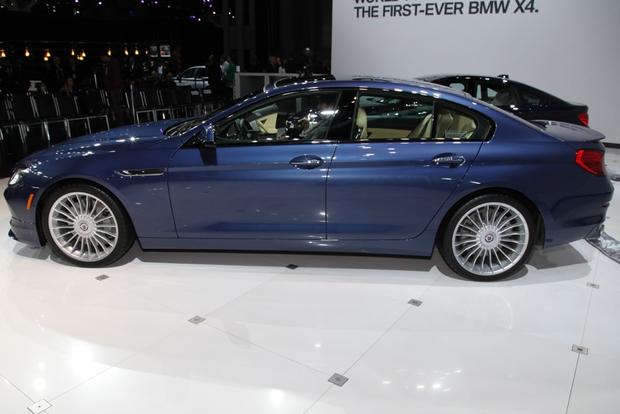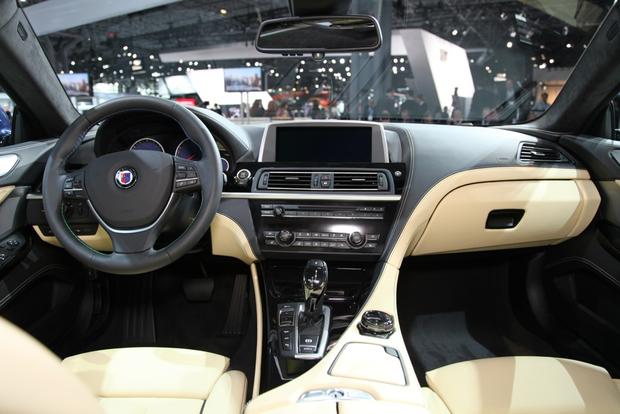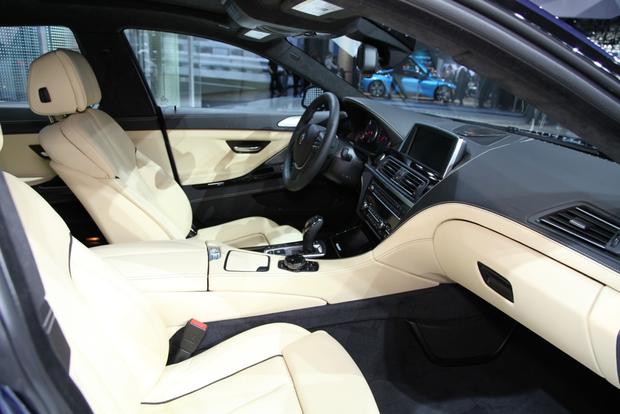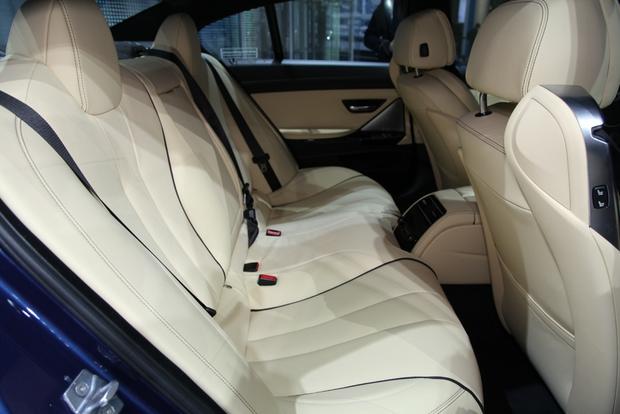 What Is It?
The 2015 BMW Alpina B6 Gran Coupe makes its North American debut at the 2014 New York Auto Show, which means it's going on sale in the United States. For those who thought that any BMW with an M in its name was as good as it gets, sit down: We have some news.
Alpina is a German tuning house, separate from BMW yet with incredibly close links. An Alpina BMW can be serviced and receive warranty work at a regular BMW dealership. Their collaboration began in motorsports more than 40 years ago, but it's Alpina's versions of road-going BMW cars that generate the excitement these days. Only 1,500 are made annually, so they're already exclusive. They're similar to BMW's own high-performance M cars but go beyond that point.
For example, the only Alpina that has been officially available in the United States up until now is the B7, based on the 7 Series. While the regular 7 uses electrically assisted steering, the B7 employs an old-school hydraulic system because it provides more road feel. BMW might have been obliged to make a few compromises in the interest of keeping a rein on costs and emissions. Alpina, however, has no such qualms.
That said, they're not teeth-jarring, uncomfortable track hacks. Yes, they'll take you around a circuit as fast as you'd like, but you'll do it in style and with a degree of serenity. Alpinas are, in a word, remarkable.
This model starts as an all-wheel-drive version of the 4-door 2015 BMW 6 Series Gran Coupe (so its full name should really be the 2015 BMW Alpina B6 xDrive Gran Coupe) and changes a few things. Notice those handsome 21-spoke 20-inch alloy wheels, an Alpina hallmark. The body has seen some aerodynamic changes to increase high-speed stability and send more cooling air to the uprated brakes.
Those stoppers will be working harder than usual to contain 540 horsepower and 540 lb-ft of torque arising from a twin-turbo 4.4-liter V8. An 8-speed automatic transmission directs that muscle to both axles. Zero-to-60 miles per hour needs only 3.7 seconds of a driver's time, while top speed is an autobahn-blasting 198 mph, all performed to a rumbling soundtrack from a sports exhaust.
How Much?
From $118,225, including destination and handling charges.
When Can You Get It?
It can be ordered now.
Add It to Your Shopping List Because...
As wonderful as BMW cars can be, an Alpina is quietly epic. Only fellow aficionados will recognize those alloy wheels and Alpina's signature blue or green paint hues. There are also many options to personalize one's car in terms of upholstery, trim and equipment.
Other Cars to Consider
2014 Audi RS7 -- The most powerful production Audi to go on sale in the United States: 552 hp and 516 lb-ft of torque.
2014 BMW M6 Gran Coupe -- Actually packing 552 hp but "just" 502 lb-ft, the M6 GC needs another four-tenths of a second to hit 60 mph, and the regular model is electronically limited at 155 mph. It also uses a 7-speed dual-clutch transmission and is rear-drive.
2014 Mercedes-Benz CLS63 AMG 4Matic -- AMG's tuning of Benz's all-wheel-drive system is phenomenal, able to throw all that 550 hp and 590 lb-ft onto the tarmac with grippy ease. Same 0-to-60 mph time as the 2015 BMW Alpina B6 Gran Coupe.
2014 Tesla Model S -- Not quite as powerful (416 hp with the larger battery) and not quite as zippy as the competition, the Model S has novelty and instant torque in its favor, plus you'll never have to go into another gas station.
Used Porsche Panamera Turbo S -- So fast for a big car (3.7 seconds to 60 mph) that it's almost unreal, and so expensive when new (around $180,000) that it's almost unreal.