Top Cars
10 Good Used Cars Under $20,000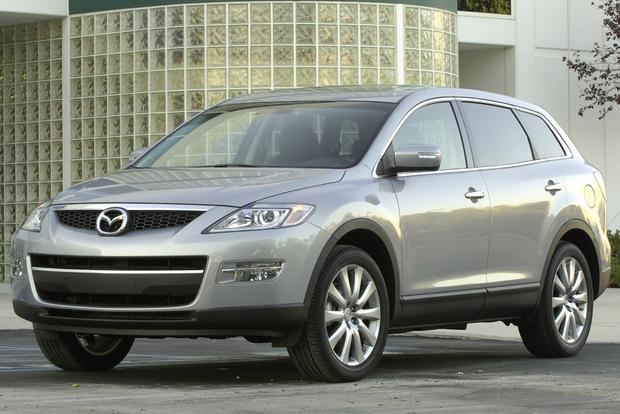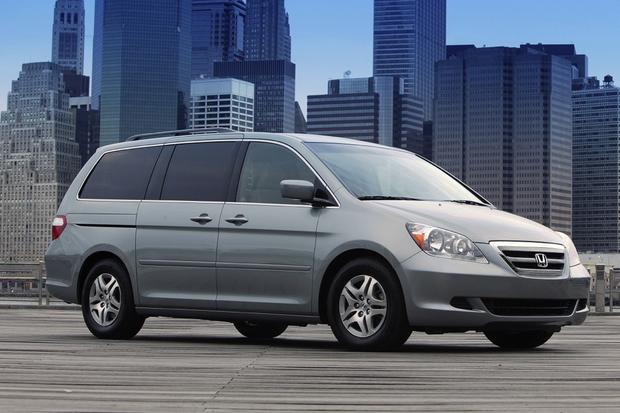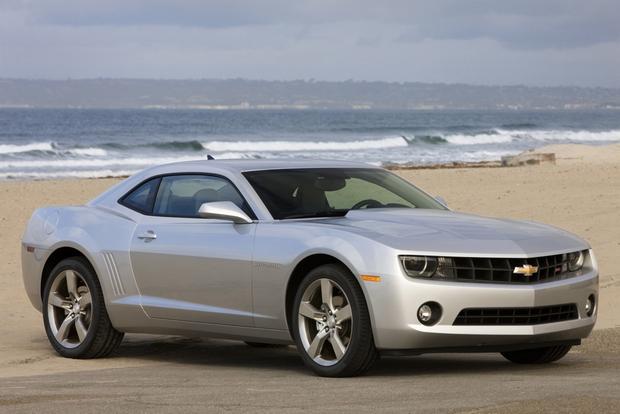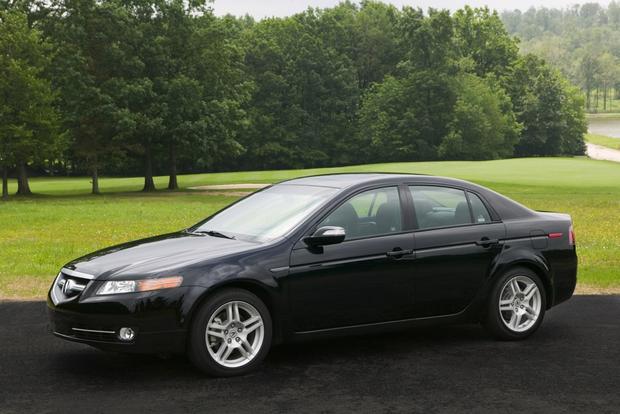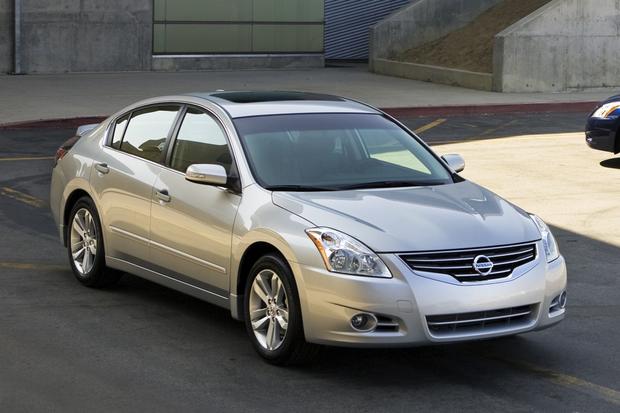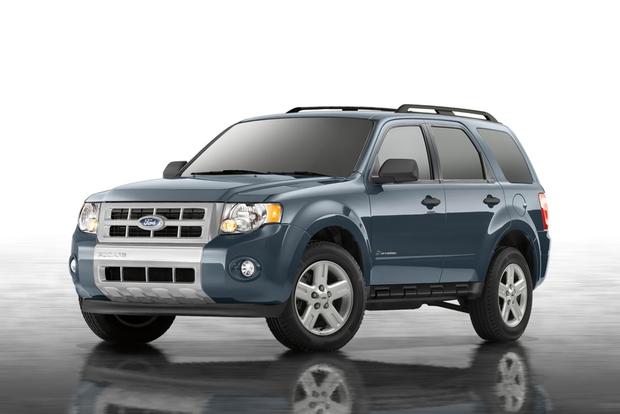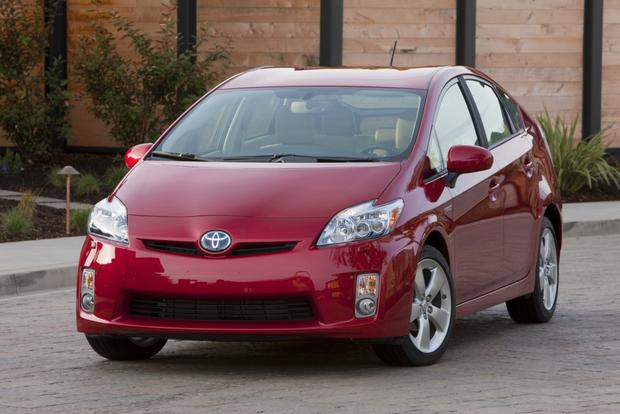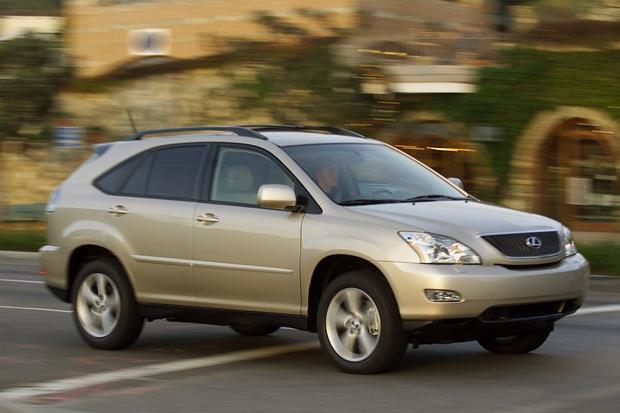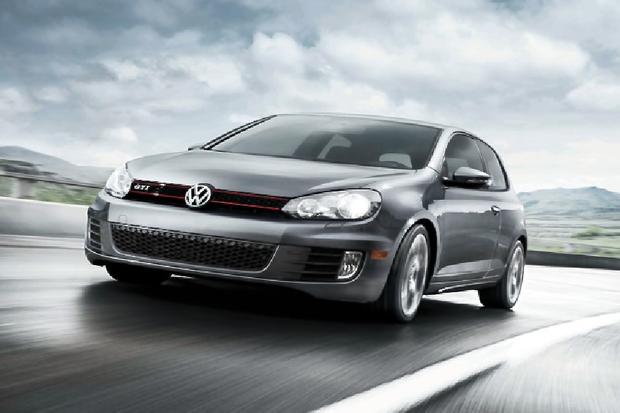 We're often asked to choose the best used cars on a certain budget, so today we're going to tackle our favorite pre-owned vehicles for $20,000 or less. We've included a wide variety of vehicles, ranging from minivans to hybrids, just to make sure there's something for everyone. But we've also been careful to stay within our budget so shoppers don't need to stretch to afford the excellent choices on our list.
2004-08 Acura TL
If you're interested in using your $20,000 budget to get a great luxury car with a sporty flair, the Acura TL certainly fits the bill. Featuring a powerful 3.2-liter V6 with more than 250 horsepower, the front-drive TL is available in automatic or manual. It also boasts sharp styling inside and out, a long list of standard equipment and excellent reliability, thanks to its traditionally strong Honda build quality. Shoppers interested in even more performance can opt for a sporty Type-S model, which offers a larger engine and around 30 extra hp.
2010-12 Chevrolet Camaro
If you're searching for a boldly styled sports car, look no further than the latest version of the Chevrolet Camaro. With well-equipped 2010 models hovering around $20,000 on AutoTrader, finding one within the budget should be no problem. And while that might mean settling for a V6 rather than a muscular V8, we don't think you'll regret the decision, especially since the V6 makes a whopping 323 hp. Plus, you'll never tire of the Camaro's iconic styling, which is hard for any competitor to match.
Find a used Chevy Camaro for sale

2008-12 Ford Escape
The second-generation Ford Escape is an excellent choice for shoppers who want a simple, reliable compact crossover that won't cost big money to maintain. Available from 2008 to 2012, nearly all second-gen Escape models are under $20,000, including the fuel-efficient Escape Hybrid. No, the Escape won't win any awards for cutting-edge features or styling. But if you need a dependable car to get from point A to point B -- even when it's snowing -- the Escape is an excellent choice. We also appreciate the standard 4-cylinder engine, which returns an impressive 28 miles per gallon in highway driving.
Find a used Ford Escape for sale
2005-10 Honda Odyssey
The late-2000s Honda Odyssey is an excellent choice for families who aren't looking to spend the big money required by some of today's most popular minivans. Easily available for under $20,000, the Odyssey offers a muscular 240-hp V6 that manages to return 17 mpg in the city and 25 mpg on the highway. It also boasts a long list of family-friendly convenience items, especially if you choose an EX model, which includes standard power sliding doors and tri-zone automatic climate control. Sure, there are other used minivans on the market, but few match the Odyssey's versatility and affordability.
Find a used Honda Odyssey for sale
2004-09 Lexus RX
The second-generation Lexus RX is one of the best used cars available for shoppers interested in a luxury vehicle on a budget. Initially called RX 330 but later bumped to RX 350 with the addition of a larger engine, the RX boasts impressive build quality and an unusually long list of equipment, especially when you consider its reasonable pricing that starts in the low-$10,000 range. The only caveat is that Lexus dealerships tend to charge more for service than dealers of more traditional mainstream brands, though we'd suggest that you won't find yourself at the dealer very often, given the RX's excellent track record for reliability.
2007-12 Mazda CX-9
The Mazda CX-9 is one of our favorite 3-row crossovers. We like it even more on the used market, since it's easily available within our $20,000 budget and it has a reputation for strong reliability. Unfortunately, you'll have to step up to a mid-level Touring or an upscale Grand Touring model to get high-end equipment such as rain-sensing wipers, leather seats or xenon headlights. But we think the extra money is worth it, given how much time most families spend in their car.
Find a used Mazda CX-9 for sale
2007-12 Nissan Altima
If you're looking for a reliable family sedan on a budget, the 2007-12 Nissan Altima offers something for everyone. Shoppers interested in performance can get a 3.5-liter, V6-powered Altima, which produces an impressive 270 hp. If it's gas mileage you're after, Nissan offered an Altima Hybrid, which returned 35 mpg in the city. And shoppers looking for lots of equipment can pick an upscale Altima SL, which features dual-zone automatic climate control, heated seats, leather upholstery, xenon headlights and a sunroof. Most importantly, all of those choices are available for under $20,000 on the used market.
Find a used Nissan Altima for sale
2005-12 Toyota Avalon
The Toyota Avalon is an excellent full-size sedan that offers luxurious equipment and extra room for rear passengers and cargo. We also know that many shoppers appreciate the Avalon's comfortable ride, which provides an unusual level of relaxation typically reserved for luxury cars. Interestingly, the Avalon also manages to combine excellent gas mileage with a powerful V6, returning nearly 30 mpg on the highway despite offering a muscular 270 hp. Best of all, a $20,000 budget lets you choose from a wide variety of 2005-12 Avalon models.
Find a used Toyota Avalon for sale
2010-12 Toyota Prius
Most drivers know the Toyota Prius for its excellent fuel economy and unique shape. But the 5-door hatchback also offers a few other benefits, ranging from a surprisingly roomy interior -- both for passengers and for cargo -- to an excellent record for reliability. Best of all, even the most recent third-generation Prius, which came out for the 2010 model year, is easily available for under $20,000, though you may have to go back a few years to get high-end features such as leather upholstery or a navigation system.
Find a used Toyota Prius for sale
2010-12 Volkswagen GTI
The Volkswagen GTI is a performance-oriented hatchback that offers an excellent alternative to less practical sporty convertibles and coupes from rival automakers. Offered as a 3-door or a 5-door hatchback, the GTI may not seem like much at first glance; after all, it bears a striking resemblance to the common Volkswagen Golf, and it only offers 200 hp. But it really shines when you're on the road thanks to excellent suspension, tremendous steering and chassis tuning, and two different slick-shifting transmission choices. We also appreciate the interior build quality, which outshines many sporty rivals in the under-$20,000 used market.