Top Cars
2013 Crossover SUVs: New and Updated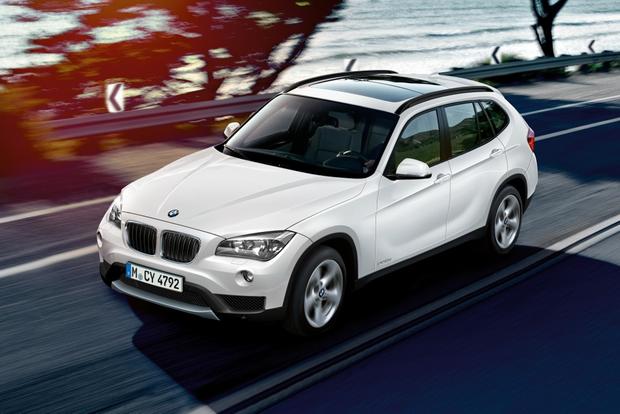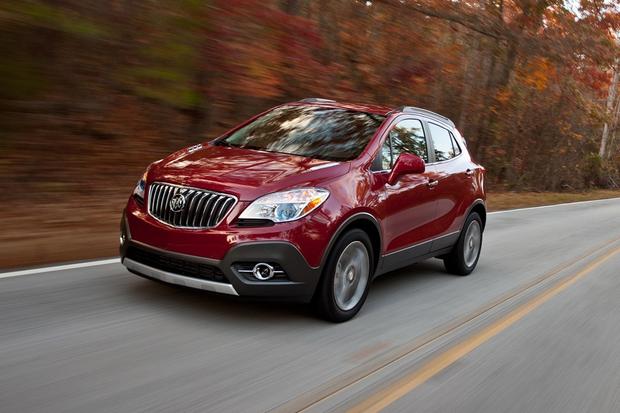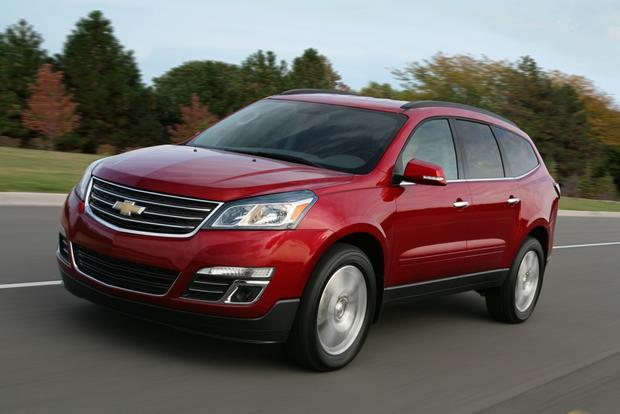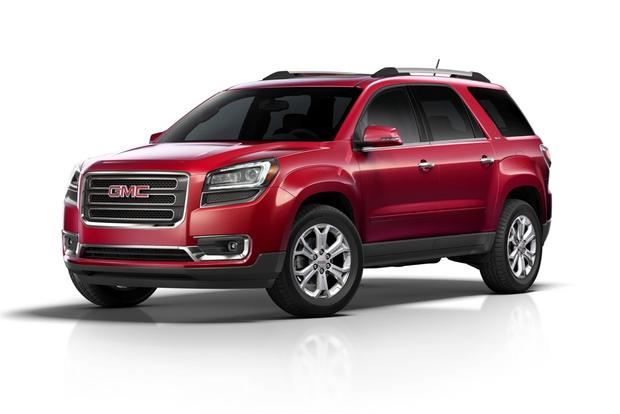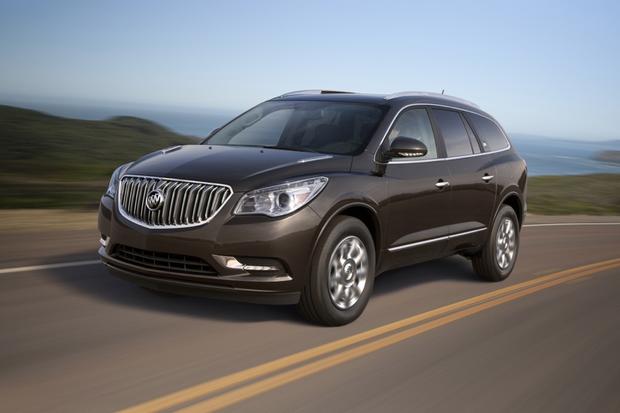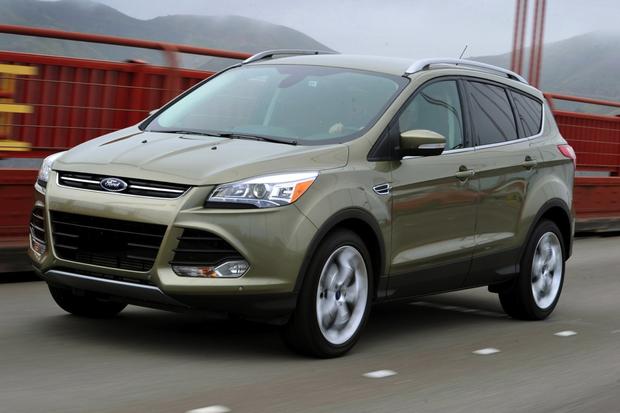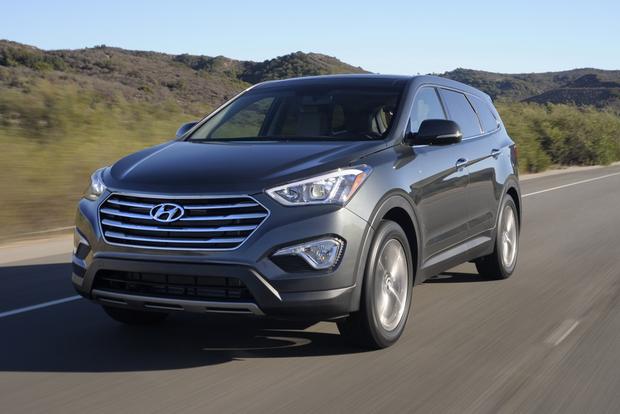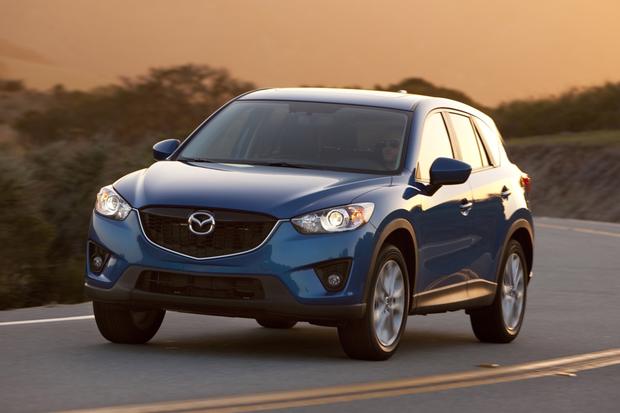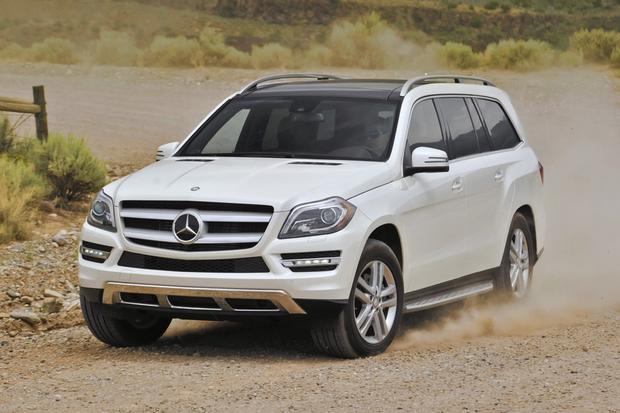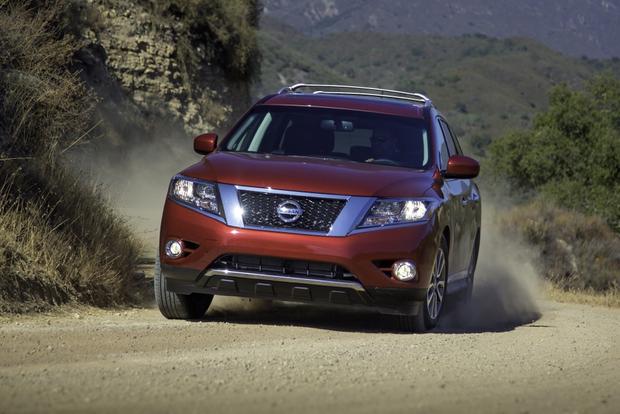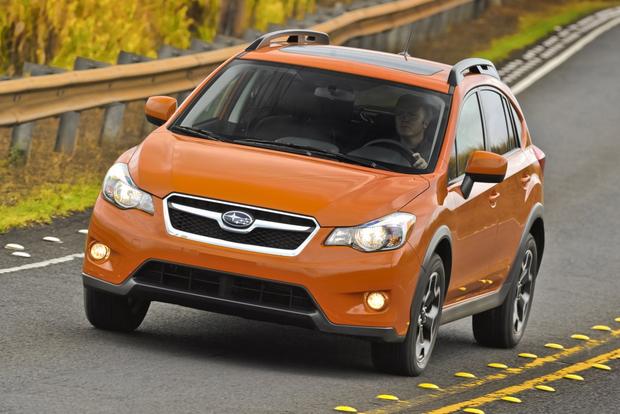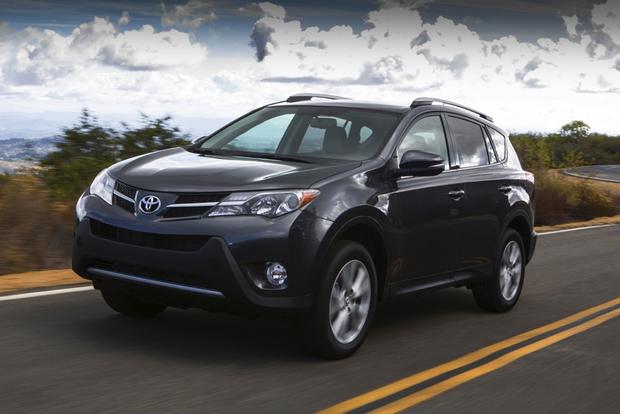 With so many 2013 crossover SUVs to choose from, picking the right one can be hard. To help you stay in tune with the latest updates, we've listed each crossover that's all-new or heavily revised for the new model year.
BMW X1
The X1 is BMW's smallest crossover, placed below the already-compact X3 in its growing lineup. Prices start at $31,545 with shipping for a rear-drive "sDrive28i" model, while adding all-wheel drive boosts the base price by $1,700. A 241-hp 2.0-liter four-cylinder is standard, while a 300-hp 3.0-liter turbo six is optional. Rivals for the German-built crossover include the Acura RDX, the upcoming Audi Q3, and Buick's compact new Encore. Priced from just over $39,000 with standard all-wheel drive, BMW's own slightly larger X3 is also a viable rival.
Buick Enclave
Buick's largest crossover isn't all-new for 2013, but it's heavily updated. While exterior changes are limited to a revised grille and headlights, the cabin gets a major overhaul - much like its Chevrolet Traverse and GMC Acadia twins. The most obvious changes are a new center stack, more stitching inside, and blue LED lighting. The Enclave also adds Buick's IntelliLink infotainment system for 2013. And an industry-first center side airbag makes the crossover safer for front-seat occupants. Pricing for the 2013 Enclave starts at $39,270 with shipping.
Buick Encore
We expect the compact Buick Encore crossover to arrive at Buick dealers early this year. Powered by a tiny 1.4-liter turbo four-cylinder, the Encore boasts just 138 hp. But gas mileage ratings favor the miserly, reaching 25 mpg city and 33 mpg highway in two-wheel drive models. Drivers on a budget will also like the Encore's pricing. The crossover starts under $25,000 with shipping, while even a top-end Encore Premium only reaches $30,440 before options. Standard features include a six-speed automatic, Bluetooth, automatic headlights, and 18-inch alloy wheels.
Chevrolet Traverse/GMC Acadia
Like the similar Buick Enclave, the Chevrolet Traverse and GMC Acadia crossovers are facelifted for 2013. Exterior updates are focused in front. Both cars get new grilles and headlights, while the Traverse's rear hatch is also re-tooled. Interior changes to the Acadia and Traverse go even further, with new soft touch materials, wood, and stitching throughout. A 288-hp 3.6-liter V6 remains the sole powertrain, though the Traverse and Acadia do boast new features. Examples include an industry-first front center airbag that's standard on all models, plus GM's latest infotainment technology - an option across the board.
Ford Escape
For the first time in its 13-year history, the compact Ford Escape is all-new for 2013. That's obvious from the outside, since the 2013 Escape gives up its boxy styling for a fluid new design. Pricing starts around $23,000, and three engines are offered. Base models use a 168-hp 2.5-liter four-cylinder. Mid-level Escape SE and SEL trims offer a 173-hp turbo four-cylinder. Topping the range is a 231-hp turbo four. That engine is standard on the $31,000 Escape Titanium, and optional on the SE and SEL.
Hyundai Santa Fe
The Hyundai Santa Fe range becomes two models for 2013. Shoppers who don't need a third row seat will want the Santa Fe Sport. The Sport starts around $25,000, and uses a standard 190-hp four-cylinder or an optional 264-hp turbo four-cylinder. For shoppers who need seven seats, the traditional Santa Fe fits the bill. The sole engine is a 3.3-liter V6, which produces 294 hp - required to move the larger SUV. Standard features on both models include Bluetooth, alloy wheels, steering wheel audio controls, and a litany of safety items.
Mazda CX-5
The compact Mazda CX-5 was one of the first 2013 models, having gone on sale in early 2012. In addition to unique styling, the CX-5's claim to fame is gas mileage. Its 155-hp 2.0-liter four-cylinder makes up to 31 mpg with its automatic transmission, or 35 mpg with a standard six-speed manual. That means the CX-5 is the most fuel-efficient SUV on the market. Drivers eager to save at the pump will probably also take to the CX-5's pricing. Base models start below $22,000, while even the upscale Grand Touring is less than $28,000. Standard features include curtain side airbags, a USB port for music and 17-inch alloy wheels.
Mercedes GL-Class
It's not totally new, but Mercedes' largest SUV is heavily updated for 2013. Outside, changes include a revised grille, updated front and rear lights and new lines. But the GL-Class SUV sees bigger revisions inside. There, updates include a new center stack and a new center console, plus boxy air vents in place of last year's circles. Four models are offered. The base-level GL350 BlueTEC starts at $63,300, and uses a 240-hp diesel V6 that returns up to 26 mpg highway. All other variants use a turbo V8. A 362-hp 4.7-liter unit powers the GL450, while the same motor is tuned for 429 hp in the GL550. Topping the SUV's range is the wild new GL63 AMG, which boasts a 550-hp 5.5-liter turbo V8 and a base price above $117,000.
Nissan Pathfinder
After using a truck-based body-on-frame design since its mid-1980s debut, the Nissan Pathfinder is finally switching to unibody construction for 2013. That makes it a crossover for the first time. Most shoppers will appreciate the new design, since it leads to better handling and a lower center of gravity. But drivers looking to tow may lament the decreased pulling power and lack of a V8. Still, we predict the Pathfinder will be a success. That's especially true with its $29,000 base price and a long list of equipment that includes tri-zone automatic climate control, MP3 player integration, and 18-inch alloys.
Subaru XV Crosstrek
It may not look like a traditional crossover, but the jacked-up Subaru XV Crosstrek fits the bill. Essentially an Impreza wagon with added ground clearance, the XV Crosstrek is aimed at active car shoppers who need a city car that can handle the occasional off-road excursion. The Impreza's 148-hp 2.0-liter four-cylinder is standard. It returns 25 mpg city and 33 mpg highway with an optional CVT automatic. Pricing starts around $22,800 for a base model with a five-speed manual.
Toyota RAV4
The fourth-generation RAV4 reaches dealers early this year. Exterior styling is radically different: Toyota's new corporate grille goes in front, and a traditional liftgate is now in back. The interior is also totally reworked, gaining an attractive new design in place of last year's dull-but-functional look. But the biggest change may be under the hood. There, Toyota has ditched today's 3.5-liter V6, which sends the current car to 60 mph in a lightning-quick 6.1 seconds. Sensing compact SUV buyers don't need such speed, Toyota only offers a fuel efficient 176-horsepower four-cylinder in the 2013 RAV4. Front-wheel drive is standard, while all-wheel drive adds $1,400 to the RAV4's $24,145 base price.
What it means to you: Many 2013 crossover SUVs have been substantially updated for the new model year.
What do you think of this list? Let us know in the comments below.