Top Cars
6 Great Used Heavy-Duty Pickup Trucks and Vans Under $25,000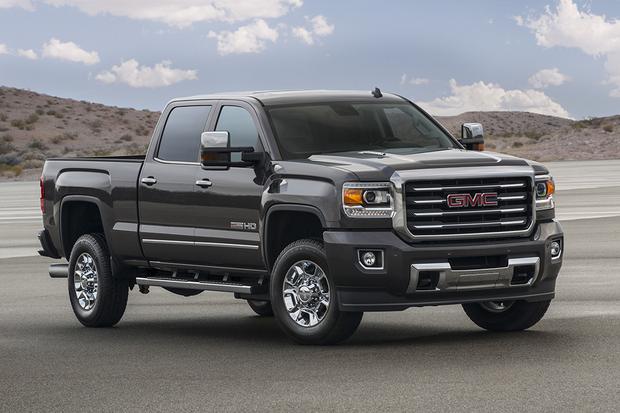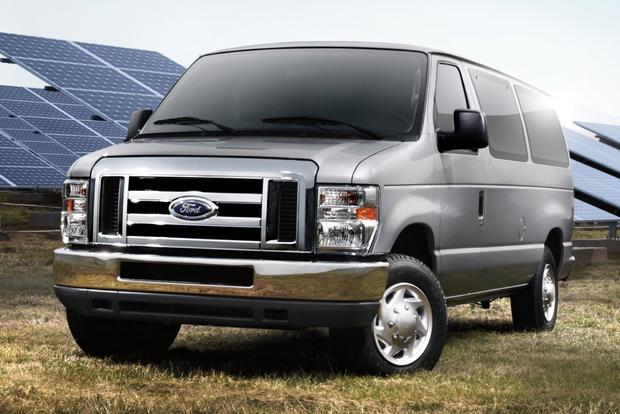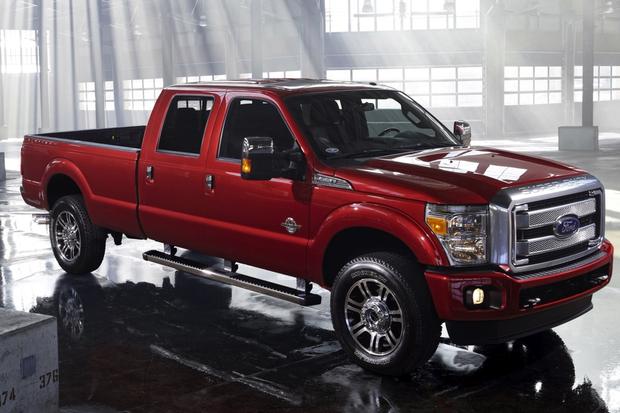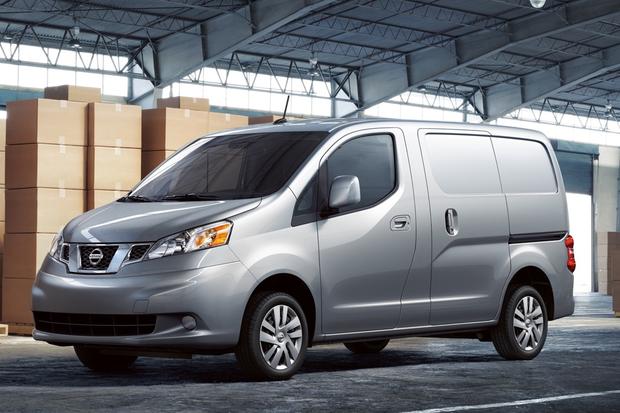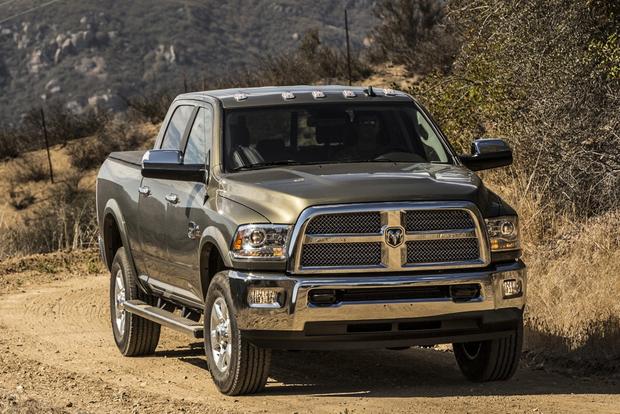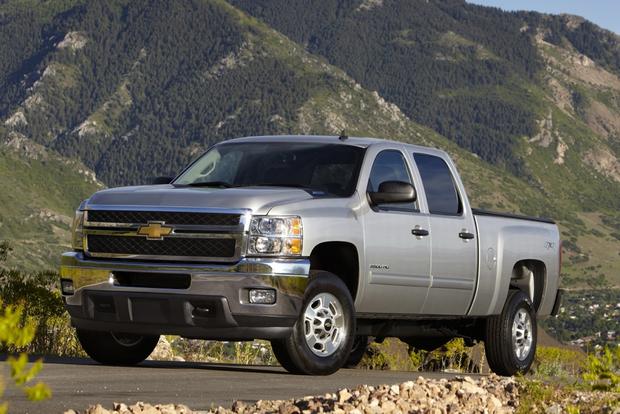 If you're looking for a serious vehicle that can handle towing and hauling from jobsite to jobsite, you'll probably want a heavy-duty model. But new heavy-duty pickup trucks and vans can be expensive, with some easily cresting $50,000 or $60,000 with extras. So what if your budget is more like $25,000? Believe it or not, you can still find a good example of a used heavy-duty truck or van for that price. For proof, we've rounded up six of our favorites.
2010-2015 Chevrolet Silverado HD
The Chevrolet Silverado HD is a highly capable fullsize pickup truck that's offered in several flavors, including regular cab, extended cab or crew cab, 2- or 4-wheel drive, and 2500 or 3500 variants depending on how much you want to tow or haul. The Silverado HD also offers two engines: a 360-horsepower gasoline V8 and a 6.6-liter turbodiesel V8 that makes 397 hp an amazing 765 lb-ft of torque. Although a new Silverado HD can be very pricey, finding a used one within your budget should be a breeze. There are currently 900 different 2010-2015 Silverado HD models listed on Autotrader for around $25,000 or less, of which 144 examples are 3500 models.
Find a Chevrolet Silverado HD for sale
2010-2015 GMC Sierra HD
Like its Chevrolet Silverado HD mechanical twin, the GMC Sierra HD is a fullsize, heavy-duty pickup offered in a variety of body styles, trim levels, and bed and cab configurations. Unlike the Silverado, however, the 2010-2015 Sierra offers a high-end Denali trim level with luxury carlike appointments. Although it may be hard to find a Denali model within your price range, you should have no trouble finding a Sierra HD. There are currently nearly 300 different 2010-2015 examples listed on Autotrader for around $25,000 or less, of which around 40 are ultra heavy-duty 3500 versions.
2013-2014 Ford E-250/E-350
Although the Ford E-250 and E-350 aren't pickup trucks, they're certainly workhorses. Indeed, the Ford E-Series is actually a fullsize van that's offered in cargo or passenger configurations, depending on what you're looking for. You can also choose from two different engines: a 5.4-liter V8 that makes 255 hp and 350 lb-ft of torque, or a monstrous 6.8-liter V10 that puts down 305 hp and 420 lb-ft of torque -- an engine that can tow up to 10,000 pounds in the right configuration. Best of all, finding an E-250 or E-350 within your budget shouldn't be very hard. There are currently more than 1,000 different examples listed on Autotrader from the 2013 and 2014 model years, which were the vans' last 2 years on the market.
2011-2014 Ford Super Duty
The Ford F-Series Super Duty is a highly capable heavy-duty pickup truck that, like its peers, comes in a variety of configurations, from short bed to long bed, from regular cab to cred cab and with rear- or 4-wheel drive. The Super Duty also offers some impressive engines, including a gas-powered 6.2-liter V8 that makes 385 hp and a 6.7-liter diesel that touts 400 horses and 800 lb-ft of torque. While a new Super Duty can be a pricey proposition, finding a budget-priced used model should be no problem. There are currently around 1,250 different 2011-2014 examples on Autotrader, of which roughly 30 percent are F-350 models.
Find a Ford Super Duty for sale
2012-2015 Nissan NV
The Nissan NV is a fullsize van that's a good choice for drivers looking to tow or haul a lot of stuff (or passengers) in an enclosed space. Not only is the NV enormous on the inside, but Nissan offers various roof heights that can increase the van's carrying capacity even further. Then there's the powertrain: Opt for a 2500 or 3500 model and you can get a 5.6-liter V8 that makes 320 hp and 385 lb-ft of torque, which is good for a maximum towing capacity of 9,500 pounds and a payload capacity of more than 4,000 pounds -- more than you'll find on many pickups. If you're interested, you should have no trouble finding dozens of 2012-2015 NV models on Autotrader within your budget of around $26,000 or less.
2011-2014 Ram 2500HD/3500HD
The Ram HD is a fullsize, heavy-duty truck that offers bolder styling than competitors from Ford, Chevrolet and GMC -- largely thanks to flared fenders and an unmistakable grille design. The Ram HD is also seriously capable, as the truck touts a standard V8, along with a truly gargantuan 6.7-liter turbodiesel 6-cylinder that boasts up to 385 hp and 850 lb-ft of torque -- good for a towing capacity of more than 18,000 pounds. Regardless of the version you choose, you'll be able to pick from a wide array of configuration and body style options, as there are more than 550 different 2011-2014 heavy-duty Ram models currently listed on Autotrader within your $25,000 budget.