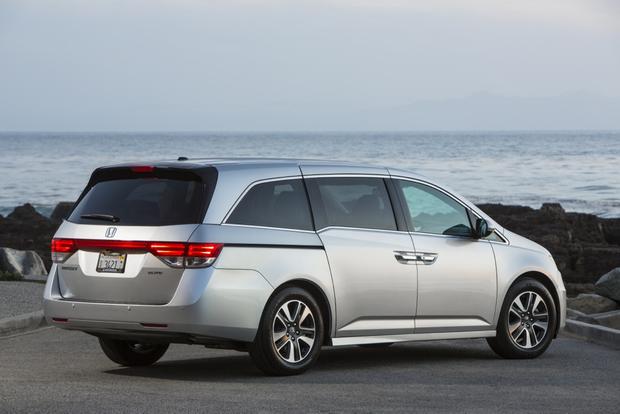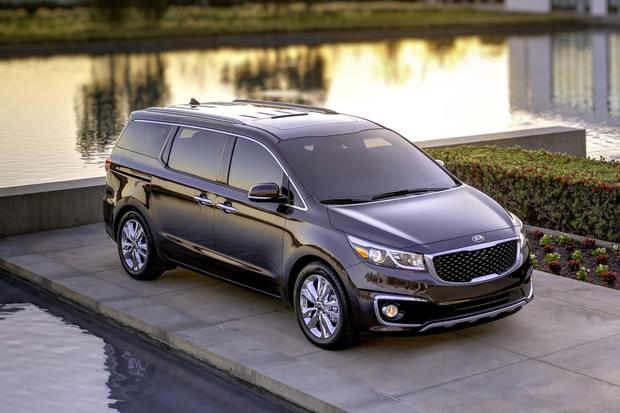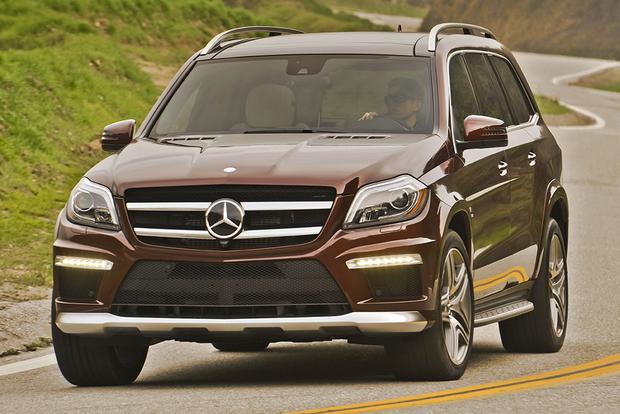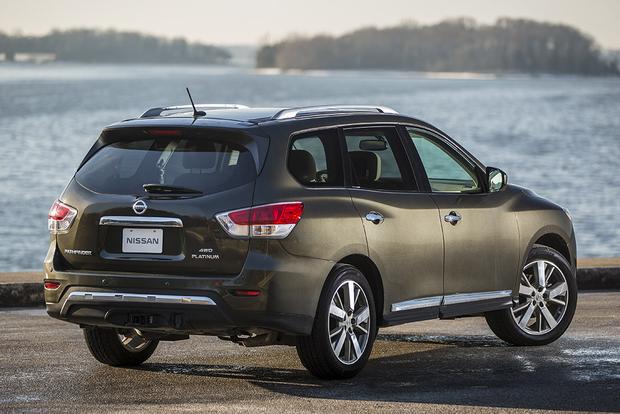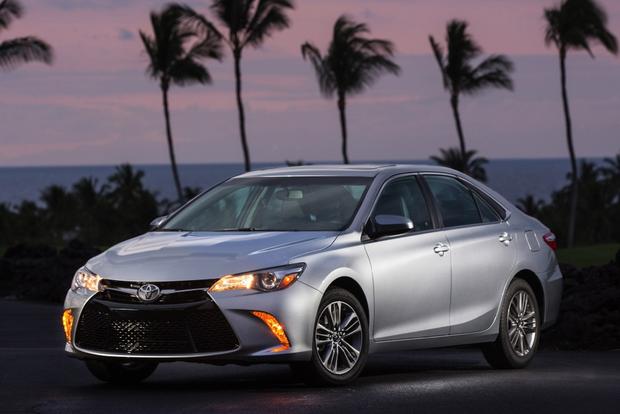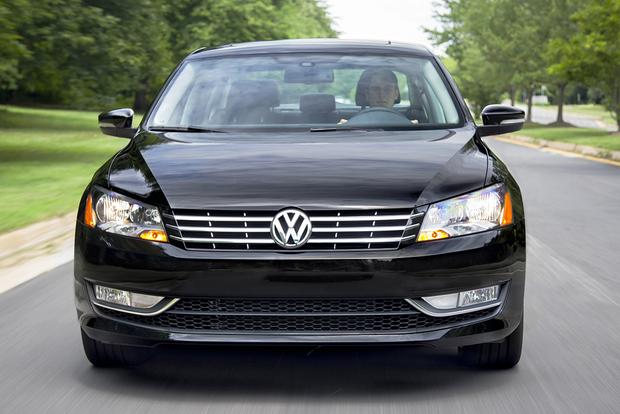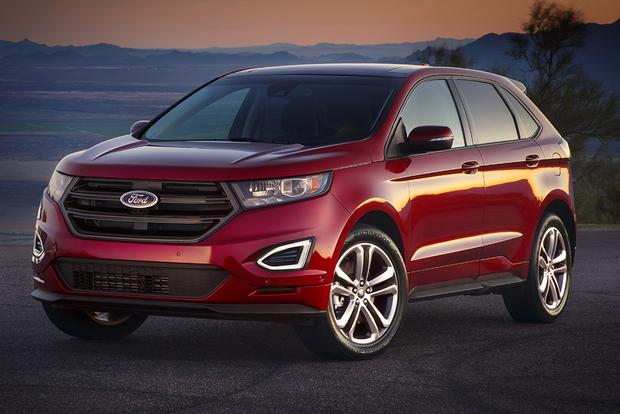 If you've ever tried to load car seats into a car, you know the process can be a challenge. First, there's the simple act of fitting the seat in the car, which isn't always easy -- especially if you're trying to stick the seat in the third row. Then, you'll have to find the anchors and hardware required to use the LATCH (Lower Anchors and Tethers for Children) system, which can be a real nightmare.
To help make it a little easier, we've listed seven of today's best cars for loading a car seat. While these aren't the only cars that make car seats easy, they're some of our favorites -- and each one comes with a rating of Acceptable or higher in the nonprofit Insurance Institute for Highway Safety (IIHS) ratings that examine child-seat ease of use.
Ford Edge
The all-new Ford Edge was clearly designed with car-seat-toting parents in mind. The primary reason we say that is because it's just so easy to find the Edge's LATCH anchors. They're just under the seatback, which even reclines for more visibility if you can't find them at first glance. We also like the Edge's wide rear doors and its low load floor, which are benefits of a car-based crossover design. Interestingly, we think it's a lot easier to load a child's car seat into the Edge than its larger Explorer stablemate, which is something we hope that Ford improves when it's time to redesign the Explorer.
Honda Odyssey
Although the Honda Odyssey received only an Acceptable rating (just short of the best-possible Good score) from the IIHS in terms of car-seat ease of use, we happen to think this minivan offers one of the best car-seat setups on the market. We say this for two main reasons: First, LATCH anchors (three in the second row and two in the third row) are tremendously easy to find, as they're fully exposed and pose no complication when you're installing a car seat. Second, third-row access is incredibly easy. The second row easily moves out of the way, the door opening is wide, and the load floor is so low that you won't be struggling to reach for anything. When it comes to loading a car seat into a minivan, the Odyssey is probably our top choice.
Kia Sedona
The newly redesigned Kia Sedona clearly went to the Honda Odyssey school of child-seat installation ease. We say that because the Sedona is now among the best minivans on the market when it comes to loading a child seat, sharing the top spot with only the Odyssey. Like in most minivans, the doors are huge and the load floor is low, which makes for easy loading. But unlike in most minivans, the middle-row seat is flat and easily adjustable -- and regardless of whether you choose captain's chairs or a bench seat, they come with easy-to-find LATCH anchors. Even the third row offers easy child-seat placement and access, which is rare for most vans.
Mercedes-Benz GL-Class
The Mercedes-Benz GL-Class is one of just a few vehicles to earn a top-level Good rating from the IIHS when it comes to car-seat ease of use, and with good reason. Mercedes' full-size SUV offers especially easy car-seat loading in the second row, where large doors and exposed LATCH anchors make quick work out of installing a car seat. Third-row access is easy too, as the second row offers an easy-entry power-folding system that can move the seat at the push of a button, without any fussing with latches or rails. Our only gripe is that, due to the GL-Class' styling and design, ground clearance (and thus, step-in height) is a lot higher than it is in a minivan or a more traditional crossover.
Find a Mercedes-Benz GL-Class for sale
Nissan Pathfinder
When it comes to loading a car seat, the Nissan Pathfinder offers several clever benefits -- though there are a few drawbacks, too. The biggest benefit is the exposed LATCH anchors in the second row, which make loading a car seat a breeze. But there's also another clever touch: Not only does the second row fold forward for better access to the third row, but it slides forward for especially convenient access. Better yet, it can even slide forward with a child seat in place. Our main issue with the Pathfinder has to do with third-row space. Like many 3-row crossovers, the Pathfinder has a tight third-row seat, and it doesn't offer any LATCH anchors in the third row.
Find a Nissan Pathfinder for sale
Toyota Camry
Although we generally prefer loading child seats into minivans and SUVs, the Toyota Camry does a better job of handling a car seat than most rival sedans. Specifically, it offers a lot of room for both forward- and rear-facing seats, and it touts a flat seat bottom that makes it easy to find a comfortable resting position for the seat. Finally, wide doors make it easy to bring the seat in and out of the car. The only drawback is the same drawback we see time and time again in family sedans (except for the Volkswagen Passat). Child-seat anchors are hidden under the rear seatback. And while they're relatively easy to access in the Camry, we still think their placement could be a little more convenient.
Volkswagen Passat
In researching this article, we discovered something interesting about the Volkswagen Passat: The car was seemingly designed specifically for parents trying to load child seats into the back. The IIHS apparently agrees, as the Passat is one of just a small handful of cars that earned the firm's Good rating in car-seat ease of use -- and there's no doubt that the Passat is far better than most midsize-sedan rivals. For one thing, it offers a huge rear door along with a flat seat bottom and a lot of rear legroom, which are all major benefits. But the best part is the child-seat anchors in back. They're exposed, which means you don't have to waste time feeling around underneath the seatback in order to find them. We can't find a single thing wrong with the Passat's car-seat setup, and we suspect parents will wish every midsize sedan would copy it.