Top Cars
Top 7 Light-Duty Pickup Trucks By Payload Capacity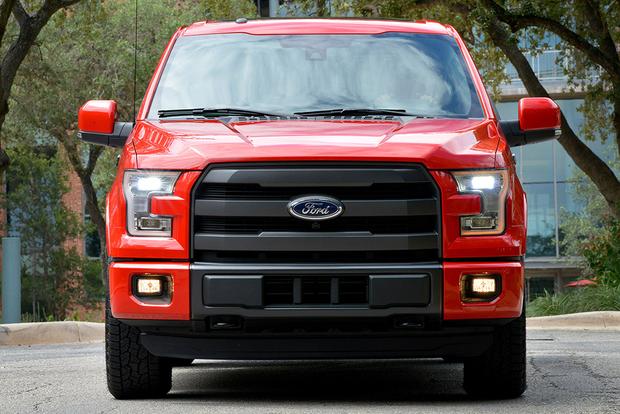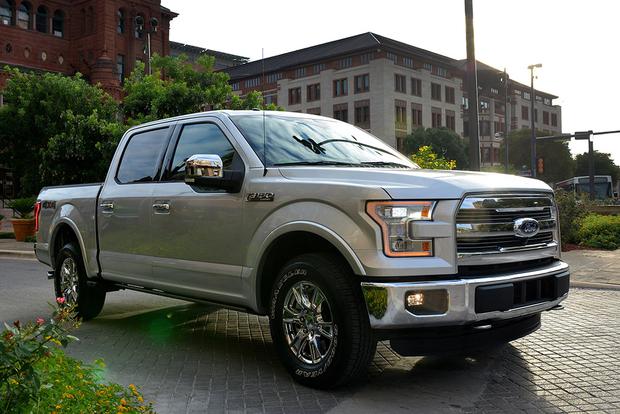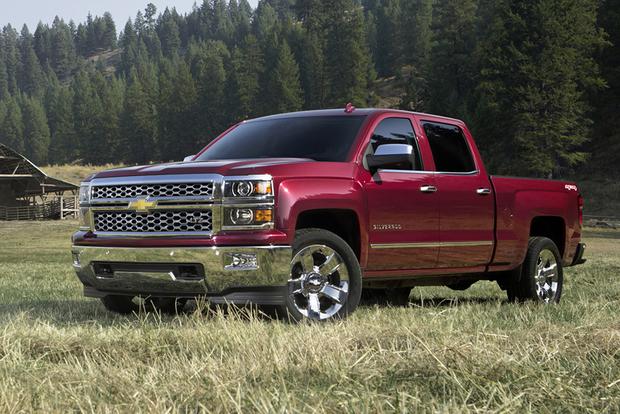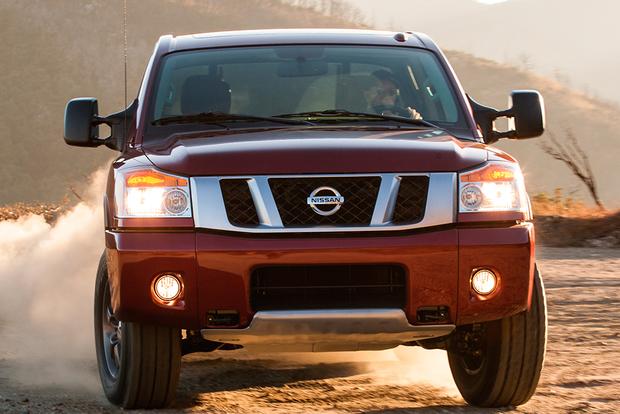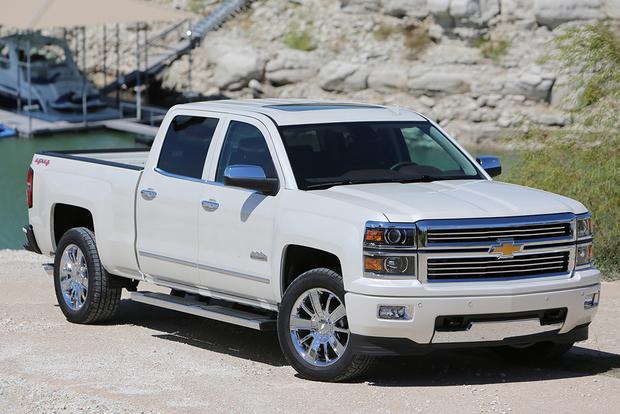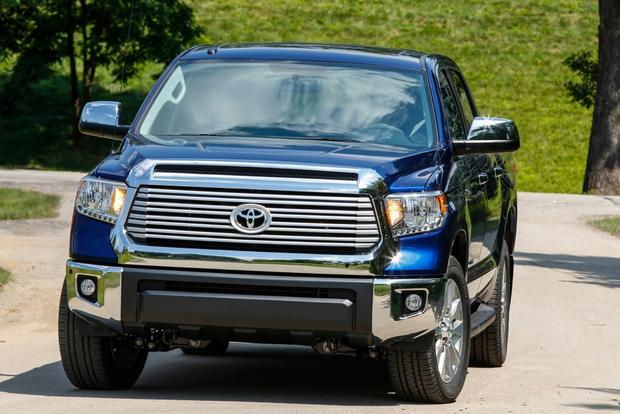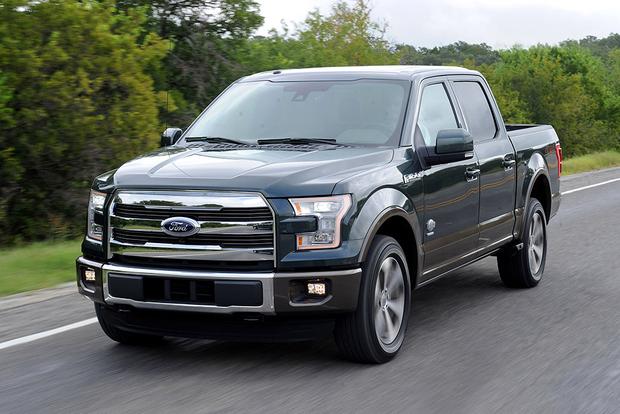 If you're looking for a new full-size truck, it's easy to find a list of pickups ranked by towing capacity. But some drivers haul, rather than tow, and it's a lot harder to find information about exactly how much weight you can stick in a pickup's bed. As a result, we've decided to provide a list of full-size, light-duty pickup trucks ranked by payload capacity. This should help you decide exactly which pickup to get if you need to carry around something heavy in back.
Ford F-150 V8: 3,300 Pounds
When it comes to hauling, the best light-duty trucks are all Ford F-150s -- and the best of the best is equipped with the truck's muscular 5.0-liter V8. Although Ford routinely touts the benefits of its 365-horsepower EcoBoost V6, the slightly more powerful 385-hp V8 actually has a little more hauling power -- though the EcoBoost wins the towing capacity race. To get the full 3,300 pounds of payload capacity, you'll have to opt for a 2-wheel-drive version of the truck with a regular cab and a long bed.
Ford F-150 3.5 EcoBoost: 3,270 Pounds
Although the Ford F-150 EcoBoost lags just behind the V8 when it comes to payload capacity, we'd still get the turbocharged V6 over Ford's more traditional V8 option. The reason? The turbocharged F-150 EcoBoost offers more torque, better towing capacity, improved fuel economy and a little less payload capacity than its V8 stablemate. Like the F-150 V8, getting the best payload capacity out of the EcoBoost V6 requires opting for a 2-wheel drive, regular cab, long bed version of the pickup.
Ford F-150 2.7 EcoBoost: 2,250 Pounds
Here's a surprise: Even Ford's base-level EcoBoost engine makes our list of today's top light-duty pickup payload capacities. Not only that, but it beats out virtually every rival -- except, of course, for its more powerful Ford siblings. The main reason for this impressive feat is the all-new F-150's weight-saving aluminum construction, which allows for a higher payload capacity by removing excess weight from the pickup's body. And the result is an impressive 2,250-lb payload capacity from an engine that's around half the size of the ones in all the pickups further down on our list. In other words, if payload capacity is your thing, Ford has you covered.
Chevrolet Silverado 5.3 V8: 2,180 Pounds
When it comes to payload capacity, the best version of Chevrolet's full-size Silverado pickup uses the standard 5.3-liter V8. We're surprised it's not the more powerful 6.2-liter V8 -- though with only 50 pounds separating the two engines, the payload capacity differences between the 6.2-liter and the 5.3-liter engines are largely negligible. Like the Ford models ranked higher on our list, getting the best payload capacity from the Silverado means going for a 2-wheel-drive version -- though in this case it's the crew cab, not the extended cab, that boasts the highest possible figures.
Find a Chevrolet Silverado for sale
Nissan Titan: 2,153 Pounds
Although Nissan's full-size Titan pickup is getting older, the truck is still good for some impressive hauling. To prove our point, the Titan, which offers the oldest design on the market, at more than a decade since its original debut -- still manages to record a 2,153-lb payload capacity. That's more than nearly all rivals -- except, of course, for the all-aluminum Ford F-150s and, by just 27 pounds, the recently redesigned Chevy Silverado with its 5.3-liter V8. Like in other pickup trucks, taking advantage of the Titan's maximum payload capacity means opting for a 2-wheel-drive model -- this time with an extended cab and a long bed.
Chevrolet Silverado 6.2 V8: 2,130 Pounds
Although the Chevrolet Silverado's top hauler is actually the truck's 5.3-liter V8, the 6.2-liter powerplant lags only slightly behind. Capable of hauling a maximum of 2,130 pounds (compared to the 5.3-liter's 2,180 pounds), the 6.2-liter Silverado offers 420 hp and a whopping 460 lb-ft of torque. If you're interested in getting the best combination of payload power from that engine, you'll want to choose a 2-wheel-drive model with an extended Double Cab, which is essentially a crew cab with a little less room in back.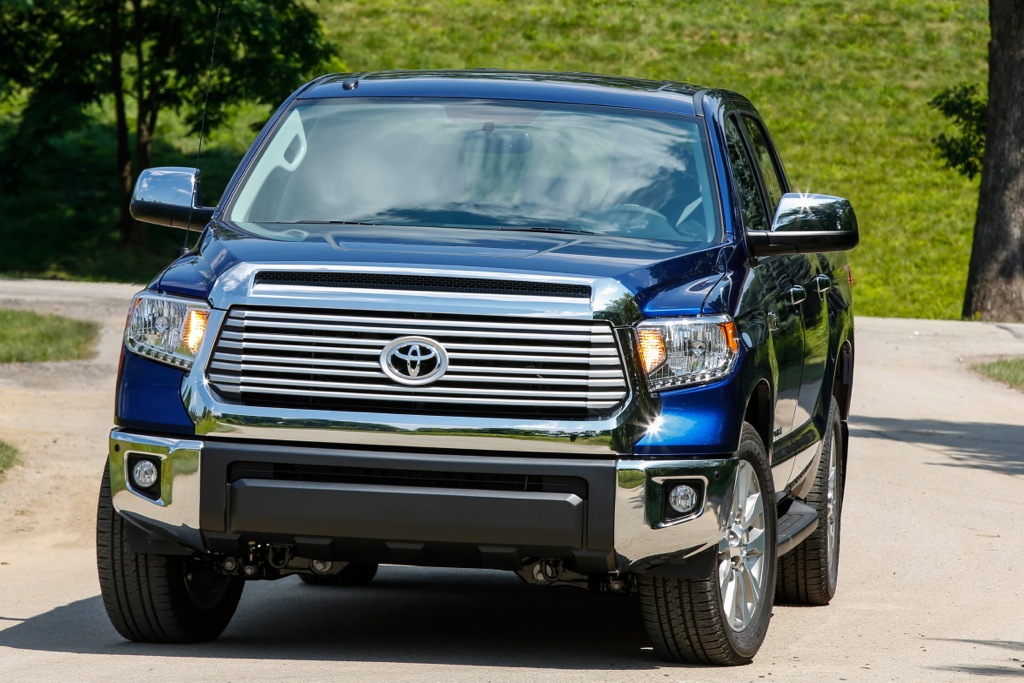 Toyota Tundra 5.7 V8: 2,080 Pounds
The Toyota Tundra looks muscular on the outside, and if you opt for the right engine and body style combination, its looks match up to its capabilities. Specifically, you'll want to go for a regular cab, long bed, 2-wheel-drive model, and you'll want to order the truck's 5.7-liter V8, which makes an impressive 381 hp and 401 lb-ft of torque. While Toyota doesn't offer a heavy-duty version of the Tundra, this light-duty model should be good for nearly all of your pickup needs.