If your Toyota Highlander isn't cutting it when it comes to conquering your commute, perhaps you need something a little more heavy-duty. Trucks built for the military are beefed up in ways that count, and yet they are (slightly) more practical in town than a tank.
Here's a look at four cheap trucks for sale that have been decommissioned and are now available on Autotrader.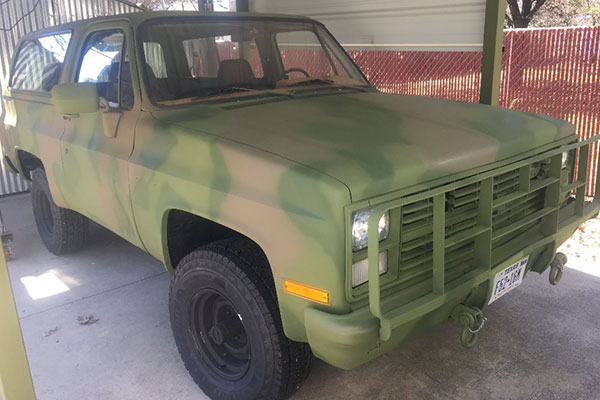 Based on the full-size Blazer, the M1009 was the plushest of several configurations commissioned by the military and built by General Motors Defense. The 6.2-liter diesel V8 was picked for its durability, not for its refinement, and it shuttles power to all four wheels through an automatic transmission and a chain-drive transfer case. Forget Mercedes-Benz diesels, this GM/Detroit Diesel setup can practically run on ersatz coffee instead of fuel and oil. Underneath, 10-bolt axles include a locking rear differential. The electrical system features a combination of 12- and 24-volt capability to run heavy-duty communications gear.
For just $6,000, this one outside Dallas looks like it's just on leave from the base. It's unusually clean inside and out, which suggests it may not have been deployed. The seller says the upholstery has been redone, and the brown hue matches that offered by the factory. Find a Chevrolet Blazer for sale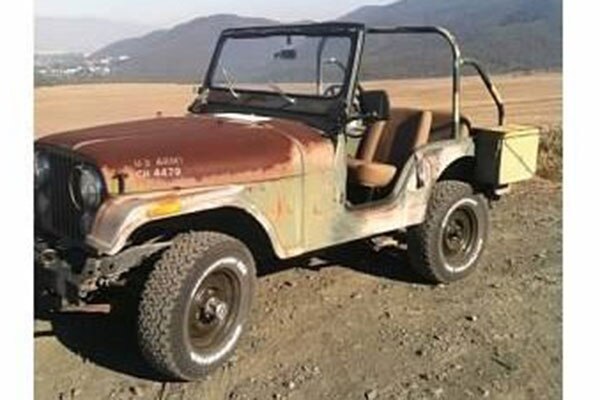 Everyone knows that Jeep owes its creation to a military commission in the early days of the 1940s, but it's somewhat surprising that the military was still ordering CJs into the 1980s. Admittedly, Jeep did build special versions of its TJ and JK for specific military contracts as recently as a few years ago, but this simple CJ-5 looks like it may have been equipped for light-duty use.
For just $4,350 in Murrieta, California, which is just over the hills from Camp Pendleton, it's a bargain even ignoring its history. The seller says it comes with documentation from its former service life. Though there's plenty of patina here, the body looks solid enough that a restoration might be doable. Find a Jeep Wrangler for sale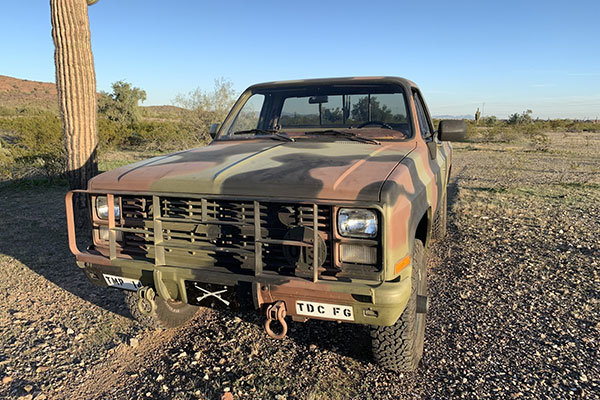 Take everything you've learned about the M1009 above and swap its Blazer body for a more utilitarian pickup. The M1008 was more common than the M1009, though the two appear in similar numbers in civilian duty. This example retains its blackout lighting as well as a NATO-style pintle hitch for military trailers. Check out the military details shown in the seller's ad, including the detailed data plate as well as the numerous recovery points.
For $10,900, it's nearly double the price of the M1009, but it's remarkably complete and well-documented. Find it on Autotrader in Surprise, Arizona, where it almost blends into the desert landscape. Find a Chevrolet for sale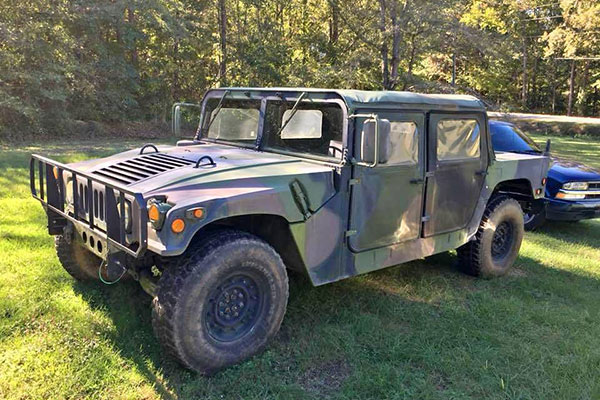 If you really want to play Rambo, don't watch the 2019 installation of the movie (I turned it off after five minutes). What you need is a military-grade Hummer in your driveway. Forget the comparatively luxurious H1 that the Governator drove to Sacramento. This one for $17,000 in Alabama appears to be the M998 troop carrier version, or at least it's been converted to carry four passengers on individual jump seats with pads that make United Airlines economy class look palatial.
This Humvee is a relatively young example for the civilian market, though these trucks have typically been thoroughly refurbished at some point during service by one of the military depots in Texas or Maine. It's not clear if or when this truck was refurbished, though. Find a Hummer for sale
MORE FROM OVERSTEER
Video | I'm Finally Starting to Fix My Cheap Lamborghini Muricelago Roadster, But It Broke Even Worse
The Chevy Camaro ZL1 is a Used Muscle Car Bargain That No One Talks About
Autotrader Find: 15,000-Mile 1997 Chrylser Sebring JXi Convertible