The Chevy Cruze wasn't just a small sedan with a bowtie badge, much as various generations of Cavalier had been before it. With the Cruze, Chevrolet — and parent company General Motors — proved it could be experimental when it wanted to be. For nearly every one of the car's 9-year run in the U.S., GM tried something different.
GM is a deeply conservative automaker — at least compared to, say, Hyundai or the various incarnations of Chrysler over the last few decades. The first Cruze fit the traditional mold, at least stylistically. Beneath its taut, bland bodywork, however, the Cruze was GM's first true "world car" in decades. It was far more global than the Opel Kadett (sold in the U.S. as the Pontiac LeMans) that preceded it, mostly because it was a car that could appeal to buyers in GM's backyard as well as across the globe.
The Cruze hit the road with high expectations just as GM emerged from its structured, taxpayer-funded bankruptcy. Its underpinnings were an updated version of what GM had used on the dour Cobalt before, and they had proven their mettle in the Cobalt SS. There would unfortunately be no performance version of the Cruze, which instead focused on frugality and refinement. And it even came with a mesh-covered dash, for some reason.
Here's a look at a few ways the Cruze was GM's cutting-edge small car. Will GM be this experimental with a low-cost car again? Only time will tell.
Two Rear Suspension Designs and an Itsy-Bitsy Turbo
Underneath, the Cruze made use of either a conventional torsion-beam rear axle or, in higher-grade versions, a Watts link that was relatively complex for an inexpensive car. Contemporary reviewers praised the car's ride quality and its stiff body.
GM was early to hop on the turbocharging bandwagon, perhaps thanks in part to its ownership plundering of turbo pioneer Saab. The Cruze offered a low-pressure 1.4-liter turbo four rated at a decidedly modest 138 horsepower, though the mere inclusion of forced induction was unheard of at the Cruze's price point at its debut.
High-Tech Fuel Miser
GM adapted to escalating fuel prices with a thriftier version of its Cruze, called the Eco, for 2011. In addition to a green badge on its rump, the car included the Watts link rear end, active shutters that deployed under its grille like blinds to make it more efficient, revised gear ratios and, oddly, aerodynamic wheels that were chromed. Apparently, nobody informed GM that chrome wheels were A) so 1995 and B) created using a rather less-than-eco-friendly process.
The Cruze Eco earned up to 40 miles per gallon on the highway with the manual transmission.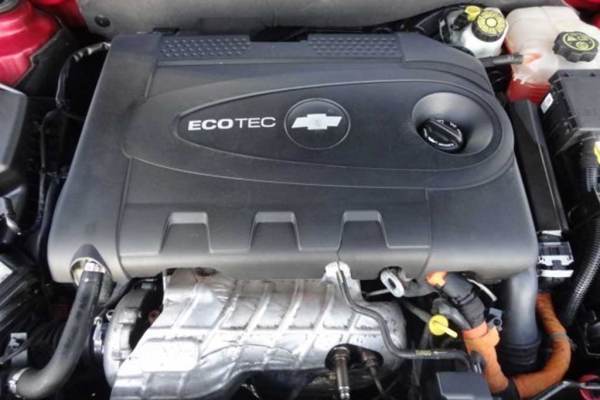 Diesel's Back
The Cruze Eco was largely a placeholder for the Cruze turbodiesel, which arrived in 2014 and promised 44 mpg on the highway — a hefty 7 mpg better than an equivalent automatic transmission Cruze Eco.
The diesel was intended to battle the Volkswagen Jetta TDI, and it arrived just a couple of years before VW was caught intentionally cheating on emissions tests. VW's admission soured American taste for diesels once again, and it wasn't even GM's fault this time!
Chevy tried again with a diesel-powered version of its second-generation Cruze, which used a less powerful but more efficient and refined turbodiesel to achieve a nearly 50 mpg highway rating in EPA testing.
The first-generation versions put out a hefty 264 lb-ft of torque, and decent ones now cost less than $10,000. If you're an Uber driver, the Cruze diesel may be the perfect car for you. Here's a sharp red one in Virginia for $9,799.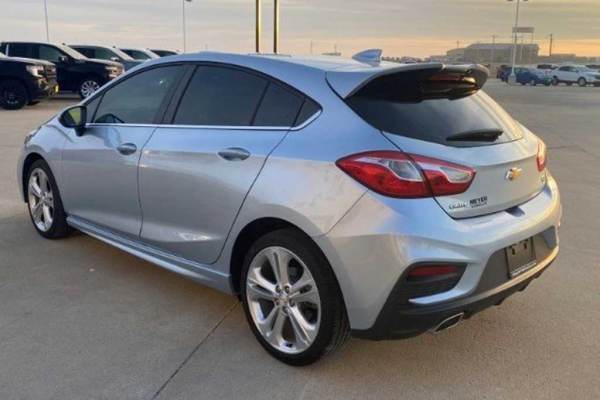 Appealing to Car Geeks, Who Apparently Didn't Care
The first Cruze was sold as a hatchback globally, but it took Chevy until the second-generation model to bring a Cruze hatchback to the U.S. The car that arrived was admittedly a somewhat awkward-looking version of the milquetoast gen-two Cruze.
And then the automaker offered it with a geek-pleasing diesel engine and a 6-speed manual transmission. It was everything car nerds on a budget had asked for — except, after years of whining for diesel manual hatchbacks, almost none of us lined up to buy it.
Right now on Autotrader, there are a little more than a half dozen Cruze diesels with manual transmissions for sale, including this delightfully loaded 2018 hatchback for less than $17,000 in Nebraska.
One Last Go
Chevy tweaked the Cruze's styling and upgraded its infotainment software in April 2018 for the 2019 model year, and then just seven months later announced that it would end production of the compact sedan and hatchback for American buyers.
This made little sense, but it was an oddly appropriate conclusion for the car GM was most experimental with in recent history. Find Chevrolet Cruze for sale
MORE FROM OVERSTEER
Video | Here's Why You Should Never Buy a Cheap Old Bentley/Rolls-Royce
Here Are 5 Fast, Affordable Cars That Are Family-Friendly
Autotrader Find: 2008 Ford E-250 4×4 Pop-Top Camper Van