The 2023 Mitsubishi Outlander PHEV is here — sorta. The automaker revealed the new plug-in hybrid SUV's appearance but says that important details such as its battery capacity and electric range will have to wait until October 28, 2021.
That's when the new model will officially bow online before it hits dealers next year as a 2023 model.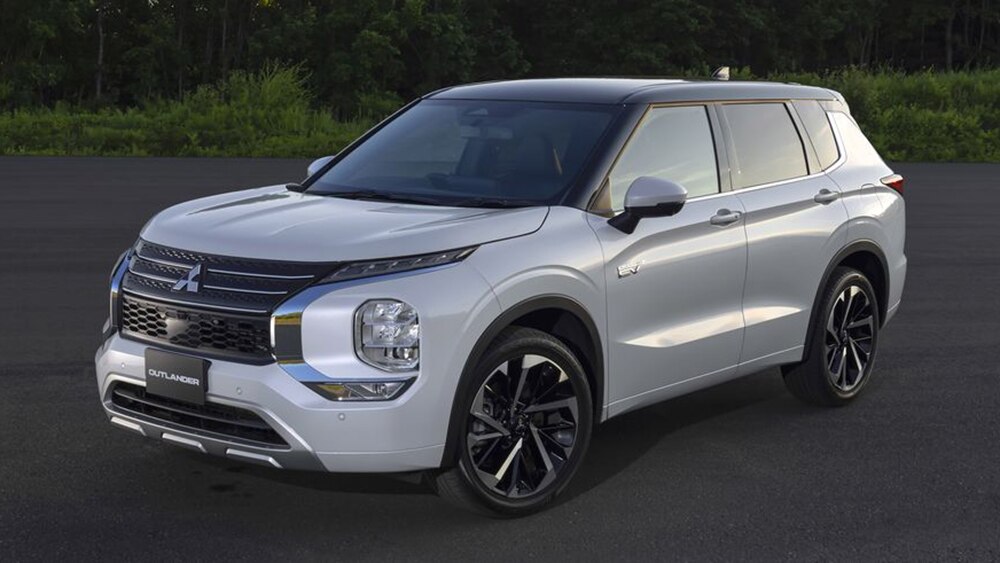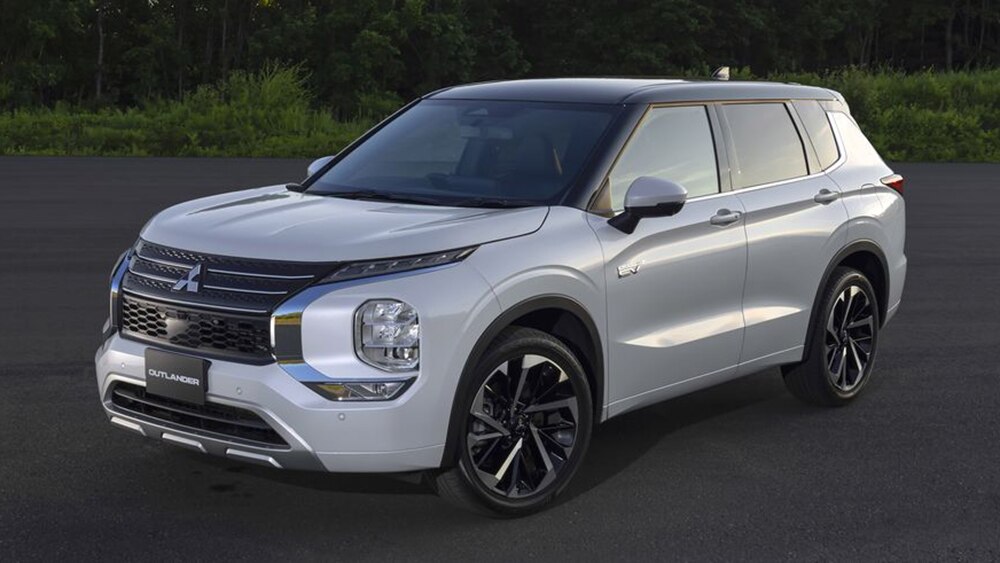 Not surprisingly, the PHEV is a dead ringer for the standard Outlander, aside from unique 20-inch alloy wheels, a hinged door to access the charging port, and unique seat upholstery. Oh, and there are PHEV badges.
Still, expectations are pretty high for the Outlander PHEV. Its predecessor was one of the first mainstream plug-in hybrid vehicles, and its 74 MPGe rating is still competitive. According to the Environmental Protection Agency (EPA), the Outlander PHEV offers a 24-mile electric-only range on a full charge. Hyundai, Ford, and Toyota have now surpassed the Outlander PHEV's range, but it took them a long time to get there.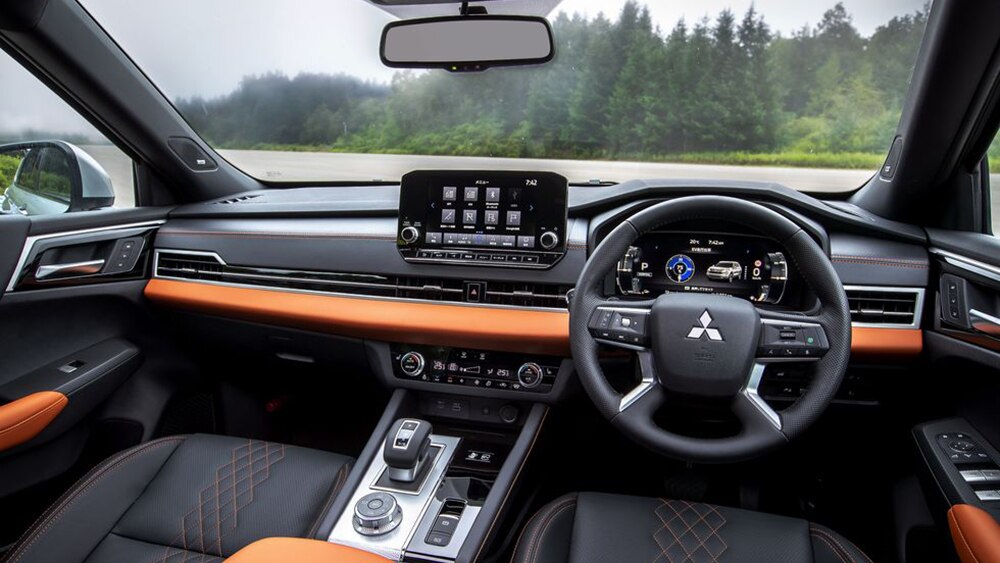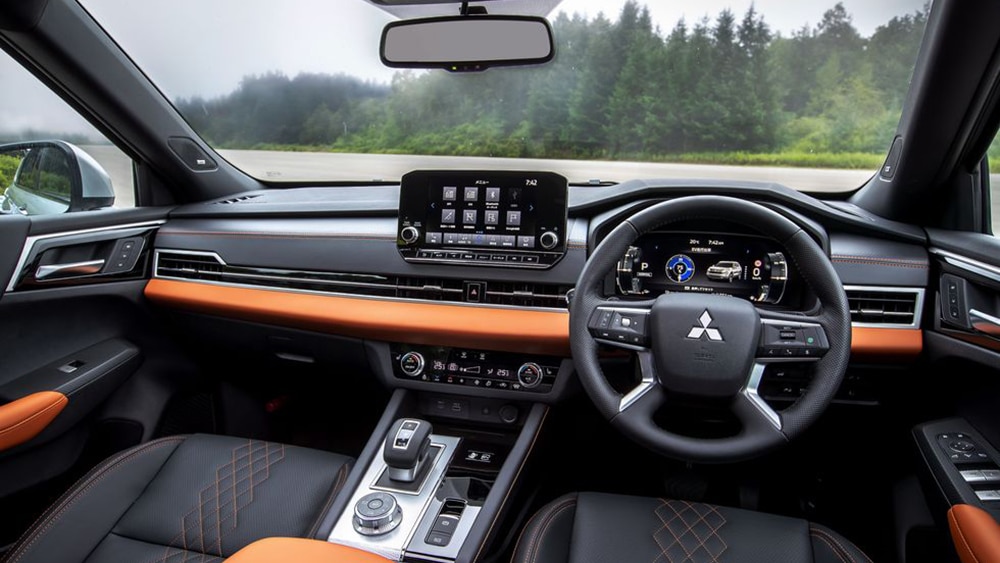 The outgoing Outlander PHEV model is still on sale for the 2022 model year alongside a redesigned, non-hybrid 2022 Outlander. The new Outlander shares its bones with the Nissan Rogue, though Mitsubishi offers a third row of seats plus distinctive interior and exterior styling. At least to start, only the Mitsubishi version will be available with the plug-in hybrid powertrain, too. See Mitsubishi Outlander models for sale