Editor's note: You may want to read more of Autotrader's model vs. model comparison car reviews as well as the 2013 Cadillac CTS review and the 2013 Infiniti G review.
If you're interested in a used luxury car with a lot of equipment and a sporty flair, you probably have the 2008-2013 Cadillac CTS and the 2007-2013 Infiniti G on your shopping list. Both tout excellent performance, rear- or all-wheel drive, lots of gadgets, and sedan and coupe variants.
But which one is better? And which one should you get? We've taken a closer look at the two models in order to find out, but first let's go over the basics of both vehicles.
2008-2013 Cadillac CTS: The Basics
The second-generation CTS sedan was manufactured from 2008 to 2013. In addition to the sedan, the CTS was also offered as a coupe (2011-2014) and a wagon (2010-2014). All three came with standard rear-wheel drive or optional all-wheel drive. The CTS also came with standard V6 power, though a V8 was optional in the high-performance CTS-V model.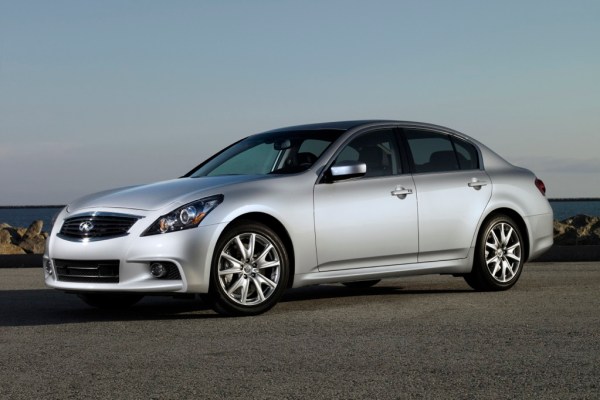 2007-2013 Infiniti G: The Basics
The second-generation Infiniti G sedan was redesigned in 2007 and initially went on sale as the G35 for 2007 and 2008. A larger engine debuted in 2009, resulting in a name change to the G37, which stuck around until the model was fully redesigned for 2014. As for the G37 Coupe, it didn't debut until 2008, though when it did, it skipped the G35's 3.5-liter engine and went straight for the larger 3.7.
Although the G35/37 never boasted a V8 version like the CTS, it did offer a hardtop convertible model, which came out in 2010.
Reliability
According to the reliability experts at Consumer Reports, the Infiniti G's reliability ranged from better than average to best in class, giving the publication reason to rate the second-generation G as a "good bet." The CTS, on the other hand, earned average or worse-than-average scores, so it wasn't awarded good-bet status.
It's worth noting that Infiniti's certified pre-owned (CPO) warranty coverage also trumps Cadillac's in case you're thinking about buying a fairly recent model from a dealership. While Cadillac's CPO warranty offers up to 6 years or 70,000 miles of bumper-to-bumper coverage from the original sale date, Infiniti's warranty offers 6 years of coverage with unlimited mileage.
As a result, the winner here is clear: If reliability is a major priority, you'll want the G instead of the CTS.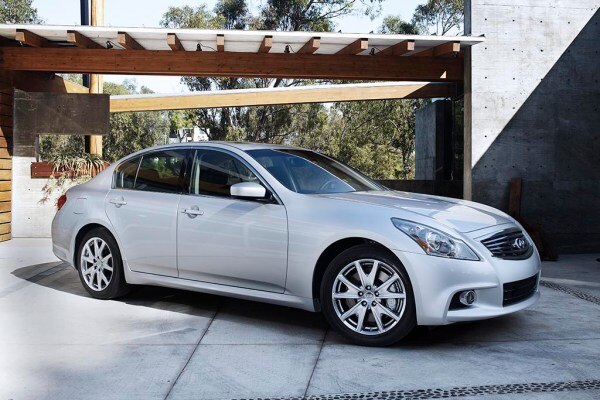 Fuel Economy
The CTS was offered with several engine choices throughout its life. Early base models used a 258-horsepower 3.6-liter V6, which returned up to 18 miles per gallon in the city and 26 mpg on the highway. Later base models came with a 270-hp 3.0-liter V6 that touted up to 18 mpg city/27 mpg hwy.
However, most 2008-2013 CTS models are fitted with the optional 3.6-liter V6, which makes 304 hp and returns 18 mpg city/27 mpg hwy — identical gas mileage despite increased power. Of course, there was also the 556-hp, V8-powered CTS-V, which returned a troubling 14 mpg city/19 mpg hwy with a stick shift or just 12 mpg city/18 mpg hwy with an optional automatic.
As for the G, early sedan models with the 3.5-liter V6 offered 306 hp and returned 17 mpg city/25 mpg hwy. Infiniti's 2009 upgrade to the 3.7-liter V6 resulted in a boost to 328 hp and a simultaneous gas mileage increase to 18 mpg city/26 mpg hwy, roughly the same as the Cadillac. Interestingly, Infiniti also offered a base-level G25 sedan model for just 2 years, 2011 and 2012. It used a 218-hp 2.5-liter V6 and returned just 20 mpg city/29 mpg hwy.
The result? While the winner here is the G25, those models are difficult to find and disappointingly underpowered. Otherwise, the G37 and CTS offer almost identical gas mileage.
Safety
Both the G37 and the CTS earned perfect 5-star overall scores from the National Highway Traffic Safety Administration. Only the CTS, however, earned the coveted Top Safety Pick rating from the nonprofit Insurance Institute for Highway Safety while the G fell short, giving the Cadillac a leg up over its Infiniti rival.
As for safety features, both models offered everything you might expect, including standard side-curtain airbags, anti-lock brakes and stability and traction control. However, the G offered more overall safety equipment, touting a backup camera from its launch (the CTS added the feature later), adaptive cruise control (the CTS never offered the feature) and automatic forward-collision braking in later models.
As a result, the G gets our safety nod in terms of equipment, while the CTS wins for crashworthiness.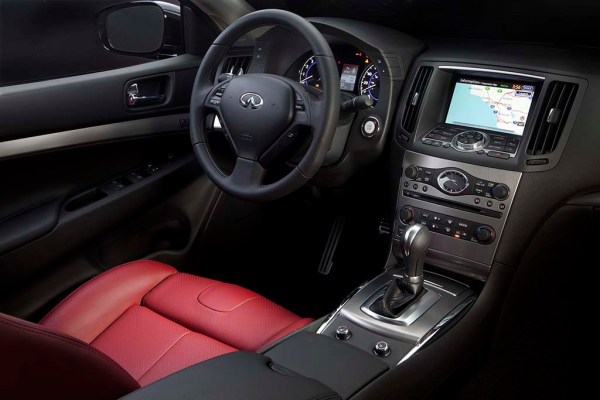 Technology
Despite their now-aging designs, the CTS and G both offer a wide array of technology in these model years. On initial release, the Cadillac touted a panoramic sunroof, adaptive xenon headlights and a keyless ignition, while the G came standard with bi-xenon headlights, a voice-activated navigation system and adaptive cruise control.
With that said, the G pulled ahead of the Cadillac as the years went on. In addition to the aforementioned adaptive cruise control, which was never available in the 2008-2013 CTS, the G offered Bluetooth audio, true paddle shifters and automatic forward-collision braking, which were never offered in the Cadillac.
The result: A well-equipped G would be our pick for drivers especially interested in technology.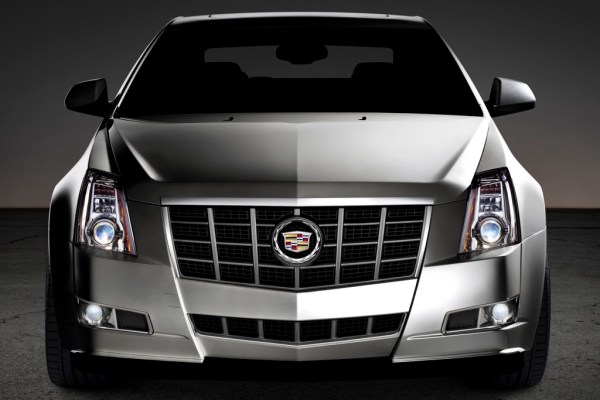 Value
There are currently around 4,700 different 2008-2013 G sedan models listed on Autotrader, compared with around 3,900 different V6-powered 2008-2013 CTS sedan models. The average asking price for a CTS is $18,900, while the average asking price of a G is $20,500 — not a huge difference, especially with so many to choose from.
So which one is a better value? To us, it's the G. Not only does it offer more power, but it also has a slight advantage in technology and equipment. Plus, it offers better reliability and a fuel-efficient version for drivers with an eye on gas mileage, all for only a slight price premium compared to the Cadillac.
Autotrader's Advice
This one is surprisingly close, as both the 2008-2013 Cadillac CTS and the 2007-2013 Infiniti G offer a lot of compelling traits. But we prefer the Infiniti. As a sporty luxury car for most mainstream buyers, the G has some crucial advantages over the Cadillac, including more power, a better CPO warranty, more features and equipment, stronger reliability and higher available fuel economy.
On the other hand, if you're looking for a wagon or a high-performance version with a supercharged V8, then you have no choice but to go with the Cadillac. But the G still gets our pick overall.
Find a Used Cadillac CTS for sale