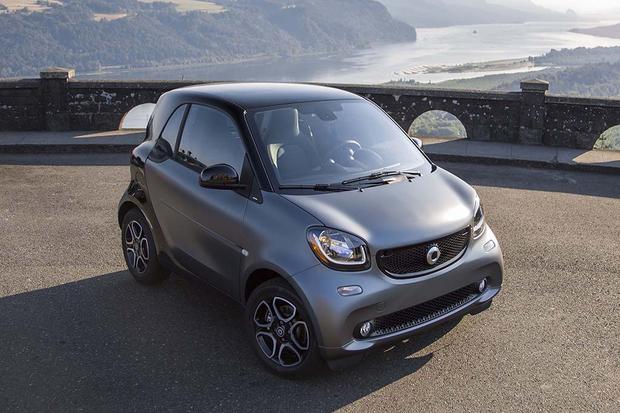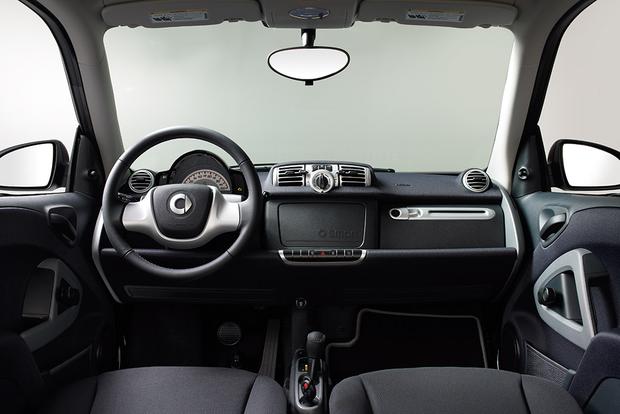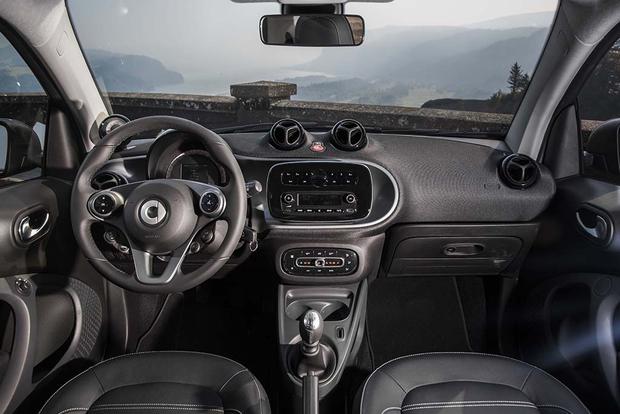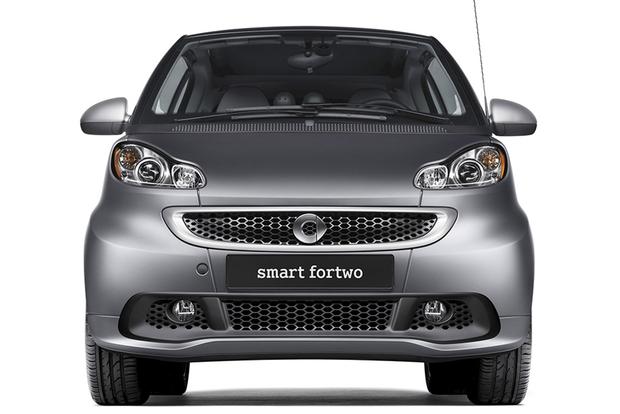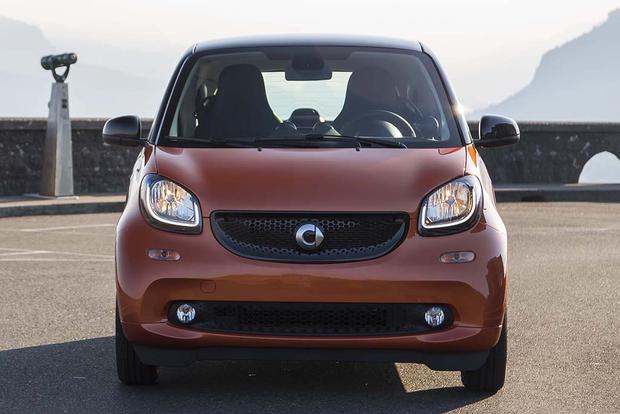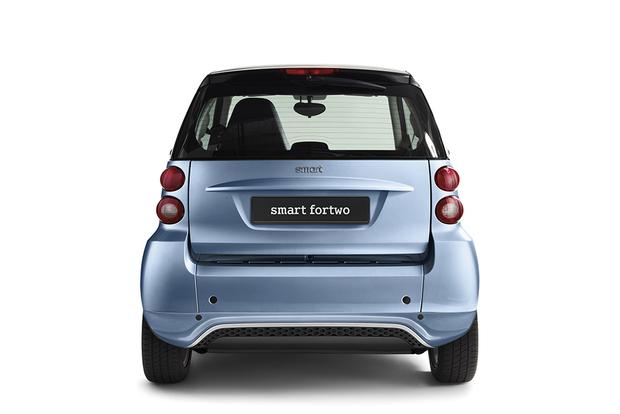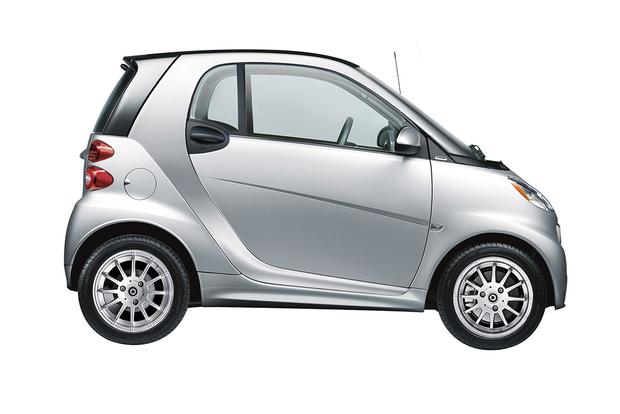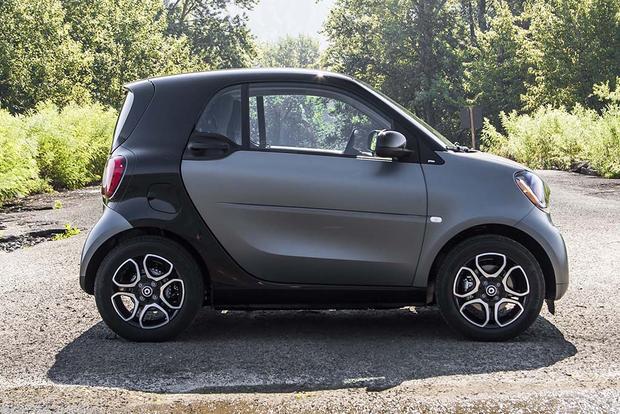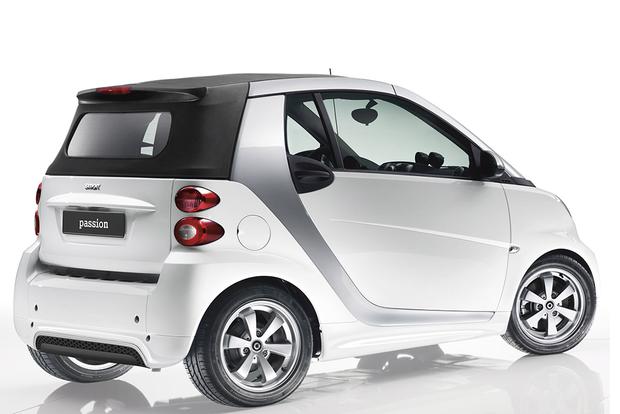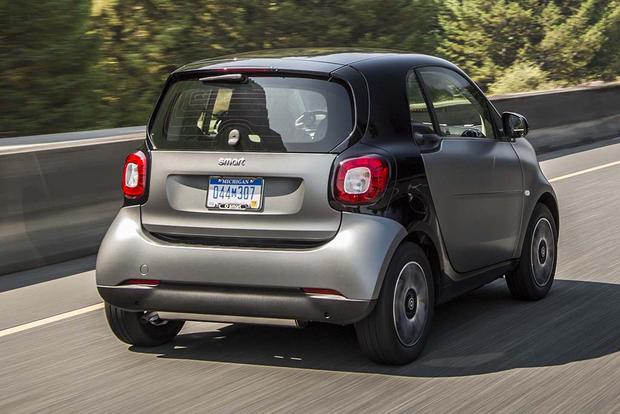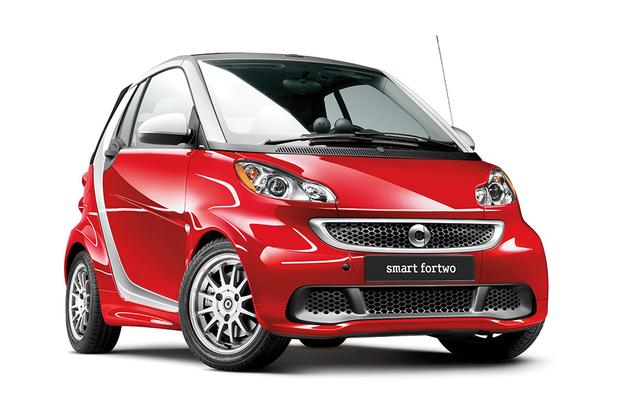 The redesigned 2016 smart fortwo has officially made its debut with some small but noticeable updates over the outgoing model, updates including new features, revised styling, powertrain improvements and a larger cabin. What has changed? Is it better to buy a new smart fortwo or a certified pre-owned version of the outgoing model? We've rounded up the key differences between the latest smart fortwo and last year's model to help answer those questions.
Exterior
Although the latest smart fortwo roughly shares its sizing and general look with last year's model, it offers some major changes on the outside. Most obvious is the new front end, which touts new round headlights and a larger grille than the outgoing fortwo. The changes don't stop there, as the new model also boasts a revised rear end with new taillights and new wheel designs compared to last year's model.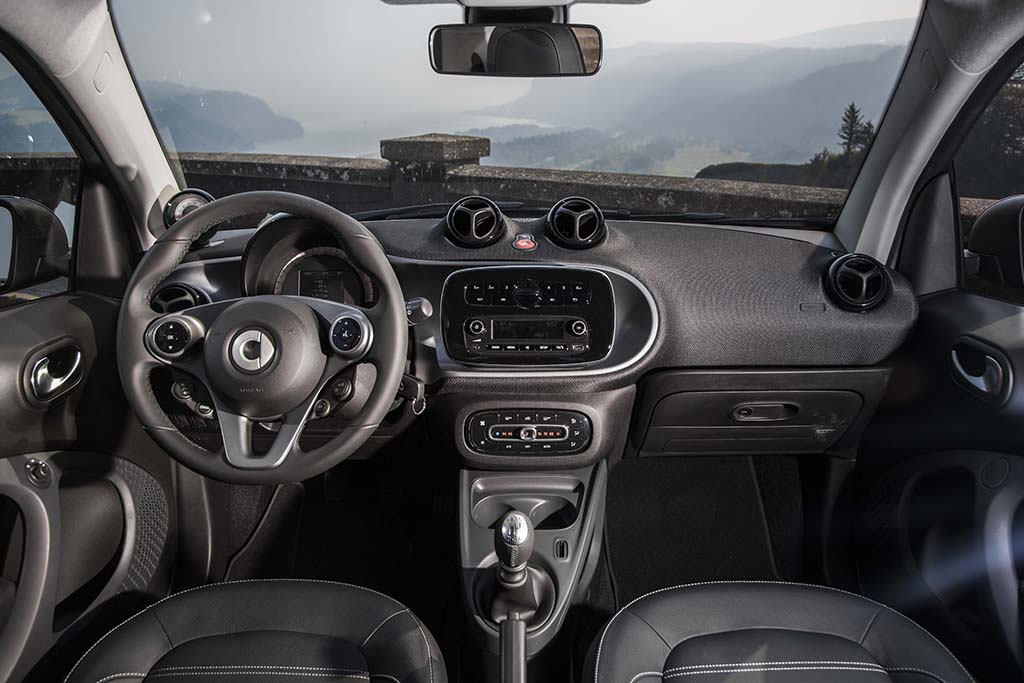 Interior
The latest smart fortwo offers bigger changes on the inside than on the outside. Specifically, the small hatchback touts a revised dashboard with improved materials, a new steering wheel and a new center console that now connects with the car's center control stack. The latest fortwo also manages to eke out more cabin space than the outgoing model, offering improved legroom and headroom compared to last year's model. In short, the latest smart fortwo's cabin is a big and highly welcome improvement.
Mechanicals
The smart fortwo boasts a completely new engine for the 2016 model year. While last year's 70-horsepower 1.0-liter 3-cylinder powerplant was adequate, the latest model touts a 0.9-liter 3-cylinder with 89 hp, an engine providing a welcome boost in power and acceleration.
The new model also offers a standard 5-speed manual transmission (last year's model only came with an automatic), while the optional automatic has been converted from a clunky 5-speed sequential transmission to a smooth, fast-shifting 6-speed dual-clutch unit.
Changes under the hood have also had a slight benefit on the smart's fuel economy, which has risen from 34 miles per gallon in the city and 38 mpg on the highway with last year's automatic transmission to 34 mpg city/39 mpg hwy for the new dual-clutch. With the manual, fuel economy drops slightly to 32 mpg city/39 mpg hwy.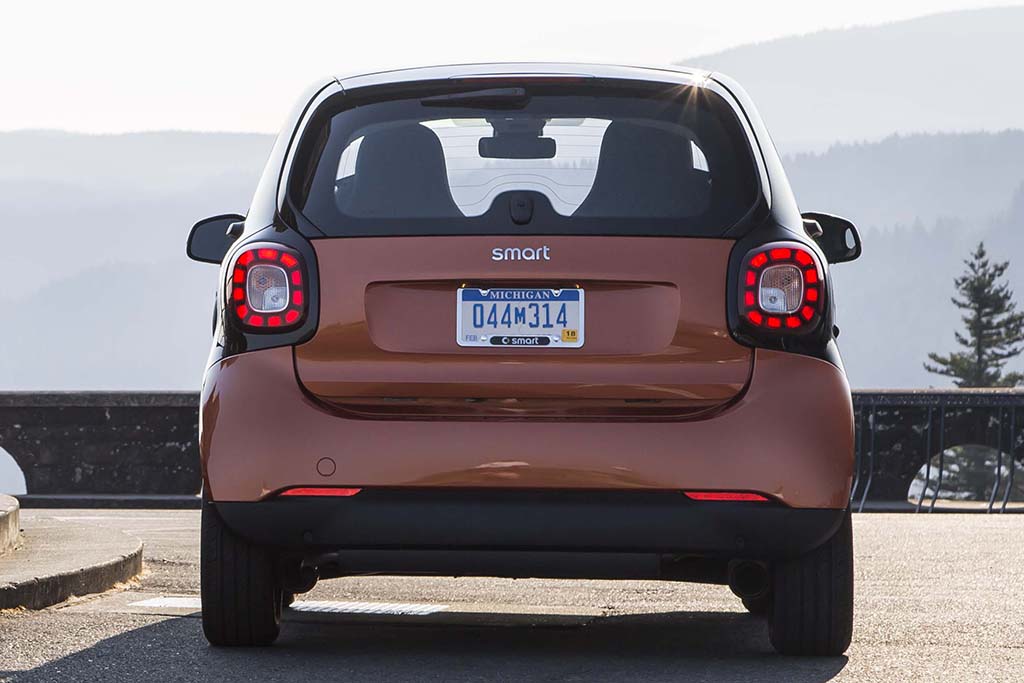 Features & Technology
Going along with improvements to the fortwo's styling, interior and powertrain, the small hatchback also touts a lot of new features. One is a new cross connect app, which allows users to place their smartphone where a car's infotainment system would usually be to control the phone, the stereo and the navigation system. Other newly available features include parking sensors, a panoramic sunroof (a full convertible model will return next year), a JBL sound system and a forward-collision warning system.
Although the 2016 smart fortwo hardly offers the high-tech benefits of some models, there's no doubt it boasts a dramatic improvement for the latest model year. If you're a technophile, you'll probably want the new model instead of the outgoing version.
Driving Experience
Although we've covered major changes in terms of the smart's equipment, powertrain and interior and exterior design, the biggest smart fortwo update comes from its driving experience.
The outgoing fortwo felt like a compact car from a different era: slow, loud and saddled with a mediocre transmission constantly hunting between gears and making jerky upshifts and downshifts. While the new model is a little slow, it offers dramatically improved acceleration over the outgoing version, and the transmission is leagues better too, regardless of whether you go with the smooth dual-clutch automatic or the do-it-yourself 5-speed manual.
Fortunately, however, the fortwo's primary selling point remains perfectly intact. The hatchback is still as small and zippy as ever, offering city-friendly dimensions and a diminutive length that can squeeze into almost any tiny parallel-parking space.
Safety
In National Highway Traffic Safety Administration crash testing, the outgoing smart fortwo earned an overall four stars out of a possible five. It also earned strong ratings in several tests carried out by the nonprofit Insurance Institute for Highway Safety, though it has not yet been submitted to all the firm's crash tests. Because it's so new, the latest smart fortwo has not yet been tested by either agency.
As for safety features, however, the new model offers a few benefits over the old one. Specifically, while both new and old smart fortwo models tout anti-lock brakes and a wide range of airbags (including side airbags), the new model adds a newly optional forward-collision warning system and available rear parking sensors.
Conclusions
Although there are usually differences between an outgoing model and its redesigned successor, those updates are even more substantial here. The 2016 smart fortwo boasts a new look, a bigger cabin, improved materials, more equipment, a bigger engine and new transmissions, all of which make it a more agreeable vehicle without compromising its original perfect-for-the-city purpose. Our take: Unless you find an amazing deal on an outgoing model, hold out for a new one. You won't regret it.