Editor's note: You may also want to read more of Autotrader's model vs. model comparison car reviews as well as the 2016 BMW X1 review and the 2016 Audi Q3 review.
The subcompact luxury crossover segment is expanding rapidly, and two of today's most popular entrants are the 2016 BMW X1 and the 2016 Audi Q3. Both models offer handsome styling, high-end luxury and impressive equipment, wrapped up in a small, city-friendly sport-utility package.
But which one is better? And which one should you get? We've created a close comparison to help answer those questions, but first let's find out what's new with both vehicles for the latest model year.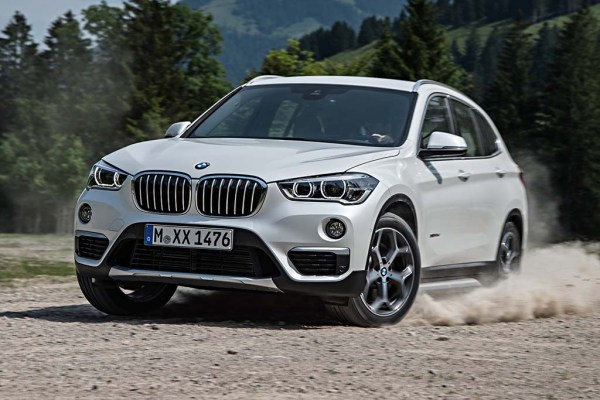 2016 BMW X1
The X1 is fully redesigned for the latest model year, boasting a totally new look, new features and a larger interior than its predecessor. Find a 2016 BMW X1 for sale near you
2016 Audi Q3
The recently released Q3 gets slightly updated front-end styling this year, along with two newly standard features: rear parking sensors and a backup camera. Find a 2016 Audi Q3 for sale near you
Reliability
According to reliability experts at J.D. Power, the Audi Q3 has earned a below-average rating for overall reliability. While the latest X1 is too new to have been rated, the mechanically similar outgoing model also earned a below-average score.
As for warranty coverage, both vehicles are identical, touting 4 years or 50,000 miles of bumper-to-bumper protection. The result is that this category is a little too close to call, at least until we get J.D. Power's reliability data on the latest X1.
Fuel Economy
The Q3 offers one engine, a 2.0-liter turbocharged 4-cylinder rated at 200 horsepower and 207 lb-ft of torque. Gas mileage is 20 miles per gallon in the city and 29 mpg on the highway with front-wheel drive or 20 mpg city/28 mpg hwy with optional all-wheel drive.
The X1 also offers just one engine, also a 2.0-liter turbocharged 4-cylinder, though the BMW's power plant is rated at 228 hp and 258 lb-ft of torque. The X1 comes standard with all-wheel drive and returns an impressive 22 mpg city/32 mpg hwy.
As a result, the X1 is the winner here, especially when you consider that it achieves its stronger fuel economy numbers with more power and standard all-wheel drive, which usually diminishes gas mileage.
Safety
The BMW X1 has not yet been crash-tested by the National Highway Traffic Safety Administration (NHTSA) or the Insurance Institute for Highway Safety (IIHS). However, the outgoing model earned a Top Safety Pick designation from IIHS, a distinction we hope to see the new model achieve, as well. The Q3 has also not yet been crash-tested by NHTSA, though it was also named a Top Safety Pick by IIHS.
As for safety features, the X1 is far ahead of the Q3. While the Audi offers only the obvious items — side-curtain airbags, anti-lock brakes, a backup camera and an optional blind spot monitoring system — the X1 touts all of these plus much more of today's latest safety tech, including forward-collision warning, automatic braking and lane-departure warning.
As a result, the X1 is likely our winner here, though we'd like to see the latest crash-test results on both models before making a final judgment.
Technology
As you might have guessed from reading our Safety section, the X1 trumps the Q3 in terms of technology. Not only does it offer more safety equipment than the Audi, but the BMW also touts some really advanced convenience features you can't get in the Q3, including an automated parallel-parking system, adaptive cruise control, an upgraded Harman Kardon sound system and automatic high beams. And it doesn't stop there: The X1 also adds additional benefits over the Q3 such as a heated steering wheel, a larger center touchscreen and sliding rear seats.
Although we don't think technophiles will be disappointed with the Q3, especially considering its excellent Audi Multi Media Interface electronics system, the X1 is clearly the better choice for drivers who want their next SUV to be full of gadgets.
Value
Not surprisingly, the Q3 undercuts the X1 on price: The Audi starts from $34,700 with shipping, while the BMW is about $1,000 more. Dig deeper, however, and you'll find that the X1 comes standard with all-wheel drive while it remains an option in the Q3. We suspect it's an option most drivers will want, making the X1 less expensive than its Audi rival.
Of course, all-wheel drive isn't the only item to consider: The X1 also offers more standard equipment, a wider range of options, more power and better gas mileage. We think it easily beats out the Q3 in value, even for drivers who don't need all-wheel drive.
Autotrader's Advice
To us, this one is obvious: The 2016 BMW X1 is a better choice than the 2016 Audi Q3. Not only does it offer a newer design and more modern styling, but the BMW touts more power, more standard equipment, more optional equipment, more safety features and better fuel economy for around the same price. The icing on the cake is its standard all-wheel-drive system.
While we certainly wouldn't call the Q3 bad, we strongly suggest choosing the X1 instead, or at least taking one for a test drive before signing the papers on the Audi.