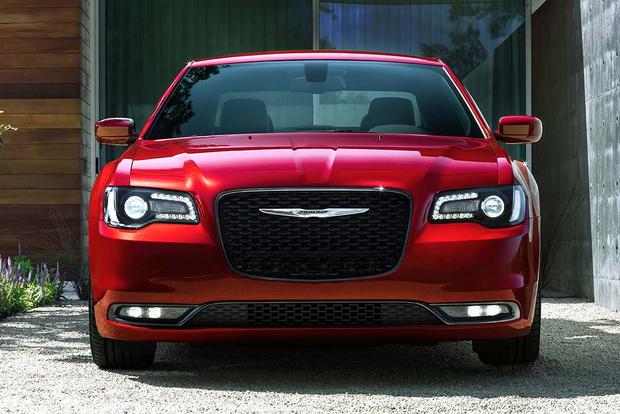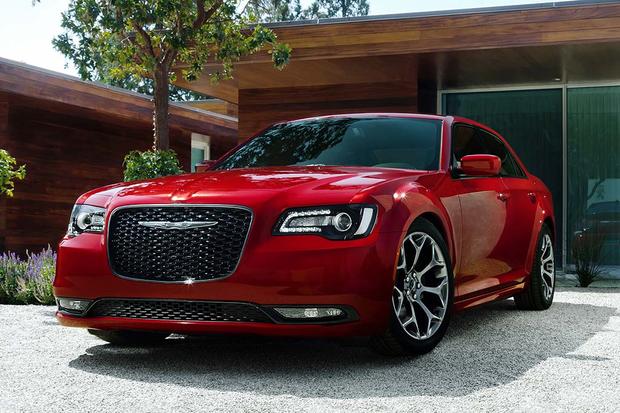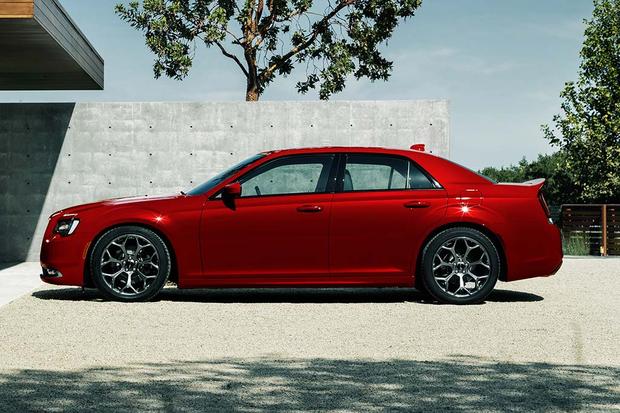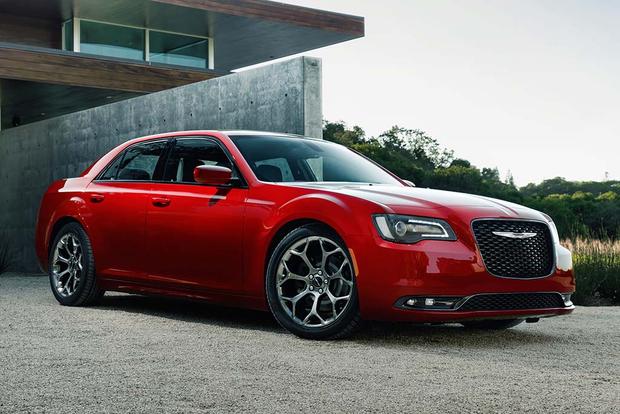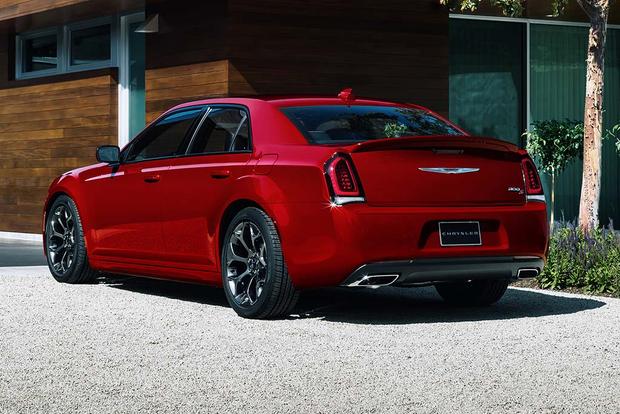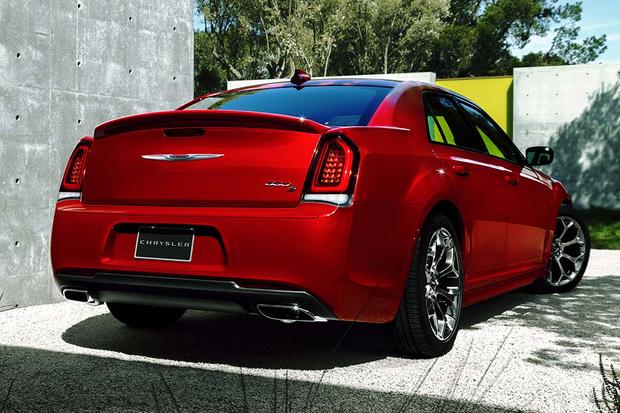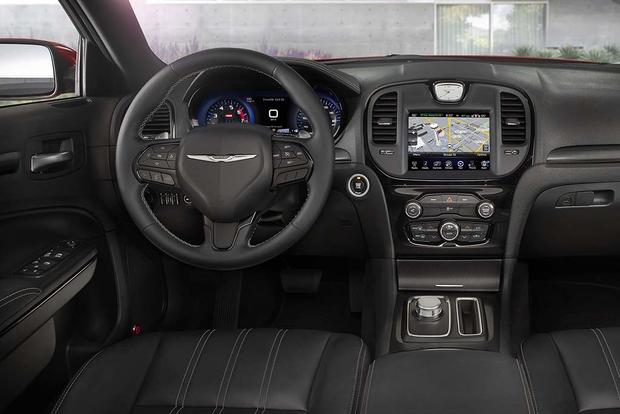 We'll admit, the 2017 Chrysler 300 isn't a spring chicken. It's probably not a winter one, either -- the car you can buy new today traces its roots back to the one you could drive off the lot more than a decade ago. Chrysler has made big changes to the 300 over the years, though, the most recent of which were for 2015, and these updates have helped keep it fresh and relevant even as its full-size sedan competitors were redesigned and then redesigned yet again.
But there's more than just nips and tucks over the years that have maintained our appreciation for the 300. It's really the fact that it does things differently. While most other full-size sedans are front-wheel-drive and unabashedly reserved in character, the 300 is rear-wheel-drive and far more outgoing, even offering V8 power in a segment where almost everything else tops out at a V6. It's old-school and cool in a way a Toyota Avalon or a Buick LaCrosse can never be.
It's also reasonably priced, with lots of standard and optional features, a comfortable ride and if not class-leading space then plenty of it. In other words, it offers the practicality and comfort expected from a big sedan. Now, most of those newer competitors are superior in those same areas, but if you're willing to sacrifice a bit to get a more interesting car, the 300 is worth a look.
What's New for 2017?
There are no significant changes for 2017.
What We Like
User-friendly UConnect infotainment system; abundant features for the money; bold styling; smooth ride; available V8 engine
What We Don't
Challenging outward visibility; less spacious than some rival big sedans; all-wheel drive not available for V8 models
How Much?
$32,300-$45,300
Fuel Economy
The 2017 Chrysler 300 comes standard with a 3.6-liter V6 that produces 292 horsepower and 260 lb-ft of torque in all trim levels but the 300S, where it produces 300 hp. An 8-speed automatic transmission and rear-wheel drive are standard, but all-wheel drive is optional. Fuel economy is estimated at 19 miles per gallon in the city and 30 mpg on the highway with rear-wheel drive. All-wheel drive knocks those estimates down to 18 mpg city/27 mpg hwy.
Optional on all but the base Limited trim is a 5.7-liter V8 that produces 363 hp and 394 lb-ft of torque. It, too, has an 8-speed automatic but can only be had with rear-wheel drive. Fuel-economy estimates stand at 16 mpg city/25 mpg hwy.
Standard Features & Options
The 2017 Chrysler 300 is offered in five trim levels: the base-level Limited, the midlevel 300S and 300C and the upscale 300C Platinum.
Despite its name, the 300 Limited ($32,300) serves as the sedan's base model. Standard features include 17-inch wheels, a rearview camera, keyless start, automatic headlights, dual-zone automatic climate control, heated power front seats, leather upholstery, the 8.4-inch UConnect touchscreen, Apple CarPlay, Android Auto, two USB ports and satellite radio.
Upgrading to the 300S ($35,700) adds 20-in wheels, performance tires, a sport-tuned suspension (only on rear-wheel-drive models), sport-tuned steering, blacked-out exterior elements (in place of chrome), sport seats and a Beats Audio system. The 300S Alloy Edition replaces those blacked-out elements with a special matte-bronze exterior trim.
Next up is the 300C ($38,600). It reverts to the Limited's suspension and steering tuning, as well as its bright exterior trim and less aggressively bolstered seats. However, it adds a dual-panel sunroof, a power rear sunshade, a heated power adjustable steering wheel, ventilated front seats, heated rear seats, driver memory settings, a navigation system and a more powerful version of the base sound system in place of the Beats Audio system.
Topping the 300 range is the upscale 300C Platinum ($42,800), which adds its own 20-in alloy wheels and exterior trim, adaptive xenon headlights, the softest suspension tuning possible on the 300, upgraded leather seating, power adjustable pedals and a 19-speaker Harman Kardon audio system.
Many of the upper trim features are available on lower trim levels as options. Optional on all but the base Limited is the SafetyTec Plus package, described below.
Safety
All Chrysler 300 models come standard with a wide range of safety features, including side-curtain airbags, anti-lock brakes, traction control and a rearview camera. Also available is the SafetyTec Plus package, which includes forward collision warning and mitigation, a blind spot monitoring system with rear cross-traffic, lane-departure warning and prevention, parking sensors and adaptive cruise control.
In crash tests carried out by the federal government, the 300 earned four stars overall -- a score comprised of four stars in frontal and rollover crash tests and five stars in the side-impact test. The 300 earned top scores in most crash tests carried out by the nonprofit Insurance Institute for Highway Safety, with the exception of its second-worst Marginal score in the firm's small-overlap front crash test. Its frontal-crash prevention system was rated Superior.
Behind the Wheel
Most full-size sedans drive pretty similarly regardless of the trim level you choose -- not so the Chrysler 300. There are three different suspension tunes available, which noticeably alter ride comfort and handling. There are also two steering setups. We would note that gaps between all these variations aren't so large that you'll find one especially uncomfortable or sloppy to drive, but it's definitely reason enough to test drive all versions within your price range.
Interestingly, there also isn't a big gap between the V6 and V8 engines. Yes, there's clearly a difference, but unless you're really excited to blast away from every stoplight, we suspect you'll probably be content with the car's smooth V6 engine. And really, its 292 or 300 hp is hardly something to snicker at.
Now, if you're a passenger in the 300, you're in for a treat: The sedan boasts comfortable seats and lots of room in virtually every direction. The 300 also offers Chrysler's excellent UConnect infotainment system, which is standard on all models. We think it's the best in the business thanks to a huge screen and easy-to-use on-screen instructions.
Other Cars to Consider
2017 Buick LaCrosse -- The Buick LaCrosse offers the sort of size, luxury and comfort many will be looking for in the 300. It also boasts more than 300 hp from its V6 engine, with better fuel economy than the 300 can manage. Its classy styling and luxuriously modern interior sweeten the deal.
2017 Dodge Charger -- Dodge's full-size Charger sedan is mechanically identical to the 300, but it's much cheaper (though less luxurious and well-equipped). It's definitely worth a look if you're interested in a bold full-size sedan with ample power sent to the rear wheels.
2017 Lincoln MKZ -- The tasteful MKZ starts at a higher price than the 300, but it's comparable when similarly equipped to a loaded 300C Platinum. The MKZ's new 400-hp turbo V6 actually outdoes the 300's V8 and should be considered for those who want to go very fast in comfort.
Used Cadillac CTS -- Rear-wheel drive, a powerful engine, a large cabin, elegant American styling: The CTS checks off many of the same boxes as the 300, but it elevates them with superior engineering and craftsmanship. Prices will be higher, though, so a used model is a more likely comparison.
Autotrader's Advice
Really, all the 300 trim levels come very well-equipped for the money, and given their differing driving dynamics and overall characters, we would make sure to test drive all the variations within your budget range. You can't go wrong, so it's really a matter of which one in particular is right for you.