Power windows. Air conditioning. Alloy wheels. These are car features virtually everyone knows about because they're offered by just about every car on the market. They're not exciting. They're not cool. But if you want cool, then our latest list is for you. We've rounded up some of the most unique, original and inventive features on the market, each of which has made us scratch our heads and say, "Why didn't I think of that?"
Audi Google Earth Navigation
There are navigation systems, and then there are Audi navigation systems, which partner with Google Earth to deliver a 3-D navigational experience dramatically enhancing the typical format of maps and directions. Available in conjunction with a built-in Audi navigation system for a small monthly fee on several of the brand's models, the feature lets you zoom in to see exactly where you are in 3-D, an amazing trait bringing a whole new perspective to automotive navigation.
BMW Brake Drying
Here's something we didn't think would be possible until we actually saw it ourselves. It's a BMW system, simply named BMW Brake Drying, and it dries your vehicle's brakes while you're driving down the road. Activated by the windshield wiper's rain sensor, the brake drying system works a lot like automatic windshield wipers, except it's for your brakes. When the brakes start to get wet, the system intermittently moves the brake pads close to the rotors to keep the brakes dry and improve your stopping power in wet weather conditions.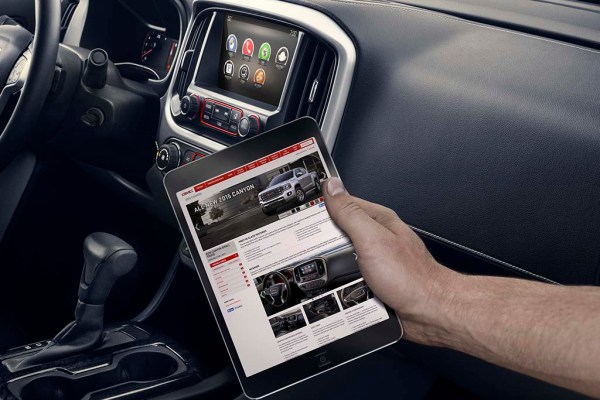 General Motors Built-In Wi-Fi
Most automakers are slowly, almost begrudgingly, adding Wi-Fi to their vehicles. Most automakers, that is, except General Motors, which rolled out standard 4G LTE Wi-Fi last year in virtually every single car in its product portfolio. Available in conjunction with the brand's OnStar system for a small monthly fee, GM's 4G LTE Wi-Fi system allows passengers to connect their mobile devices to Wi-Fi in the car for all sorts of tasks, including finding entertainment and games to keep kids happy on a long trip.
Honda LaneWatch
Although Honda's LaneWatch system isn't as unknown as some of the features on our list, it's so impressive we decided to include it anyway. Here's how it works: You're driving down the street and put on your turn signal to make a lane change to the right. Normally, this is when you'd check your mirror and look over your shoulder to carefully scope out your blind spot, but not with LaneWatch. With LaneWatch, you simply look down at your center screen. The system touts a highly useful camera mounted on the passenger side of your car, showing not only what's in your blind spot but also offering guidelines detailing exactly how far away you are from objects and other vehicles. It's an amazing system, and we wish all cars offered it.
Honda Odyssey Vacuum Cleaner (HondaVAC)
Yes, it's true, you can now buy a minivan with a built-in vacuum cleaner. This is a marriage that probably should've happened years ago, but regardless, it's finally here, and we think it's one of today's most brilliant car features. Now, instead of using your household vacuum cleaner to clean your car's interior, you can use one attached to the vehicle itself, which will make chores easier for you and your children. Our only gripe is that, to have the feature, you have to spend big money for the Odyssey Touring Elite, which starts around $45,700 with shipping. We hope the feature finds its way into more affordable Odyssey trim levels in the future.
Mercedes-Benz AIRSCARF
Don't you hate it when you're driving around in your Mercedes convertible on a cool day and you can't put the top down because it isn't warm enough? It's a rough life, but Mercedes has come up with a way to make things better. It's called AIRSCARF, and it's a built-in heating system that sends warm air, not from the car's dashboard but rather from behind your neck on the driver or passenger headrests, hence the term AIRSCARF. The result is you can stay warmer than usual when you're cruising around in your Mercedes convertible, allowing you to drop the top on colder days.
Nissan Easy-Fill Tire Alert
Nissan's Easy-Fill Tire Alert system takes the guesswork out of filling your tires with air. In a normal car, the process of filling up your tires is tedious. First, you fill, then you measure, then you fill, then you measure, then … Oops! You put in too much air, so now you have to remove some. In a Nissan equipped with Easy-Fill Tire Alert, there aren't any such issues: You simply fill your tire until the vehicle's horn honks and its lights flash, indicating you've reached the correct tire pressure — no adding or removing extra air, and no constant measuring to find out if you're close to the optimal tire pressure range. It's a novel concept, and you probably won't use it very often, but it's extremely helpful for those one or two times per year when you fill up your tires.
RamBox
If you ask any pickup owner, they'll tell you one of the biggest annoyances of a truck bed is that it's completely open, which means you can't place anything valuable or important in back for fear of it getting stolen or ruined by weather. Chrysler's RAM truck brand has a solution for this problem called RamBox. It's a locking, enclosed storage area above a truck's wheel wells on either side of the bed. Rambox is surprisingly large (big enough for fishing gear, according to Chrysler), and since it's watertight, you can even fill it with ice and use it as a cooler when you're tailgating. It's a brilliant idea we'd love to see in every pickup truck.
Subaru EyeSight: Beeping When Stopped
Subaru's EyeSight safety system is an impressive one. It offers a wide range of modern features, such as adaptive cruise control, lane-departure warning, a blind spot monitoring system and rear cross-traffic alert — and it doesn't require a hefty price tag. One of the coolest features of EyeSight doesn't have a name, however, and its operation is incredibly simple but genius. Here's how it works: You're sitting at a traffic light and get distracted by your phone, your kids or something inside the car. In normal situations, you might not realize traffic has already started moving again until you hear an angry honk from the driver behind you, but with EyeSight, a small beeping sound lets you know that traffic has started up again, which means you can quickly look up from whatever you're doing and start moving without delay.
Volvo Drowsiness Detection
When you're driving along and you're feeling drowsy, it can be hard to know when you should take a break. Not so with Volvo's drowsiness detection system, which is available in several of the brand's latest models. Featuring a rear-facing camera that scans the driver (the opposite of most camera systems, which typically face out to monitor traffic or other road hazards), Volvo's drowsiness detection system actually monitors your eye and head movements to see if you're too drowsy to be driving. If so, it alerts you to take a break, an alert that could save your life by keeping you from falling asleep at the wheel.