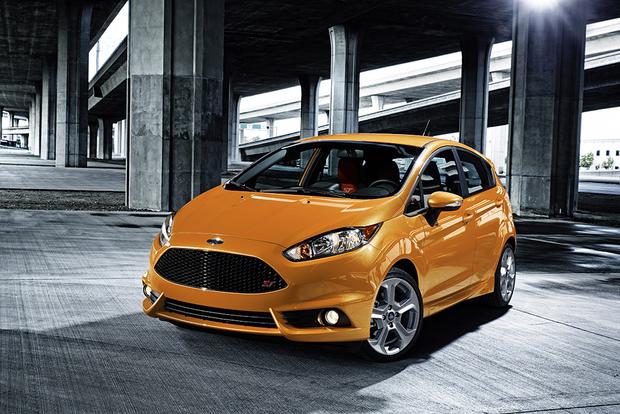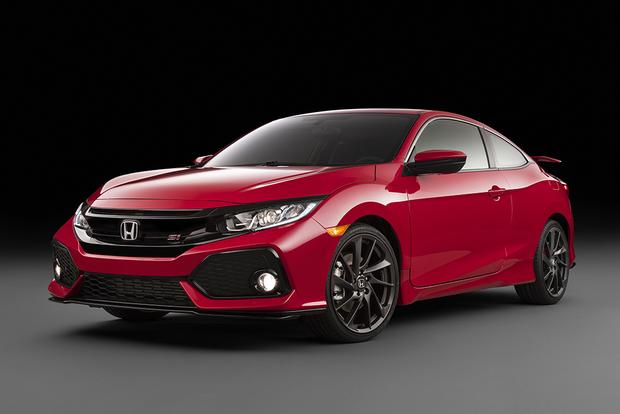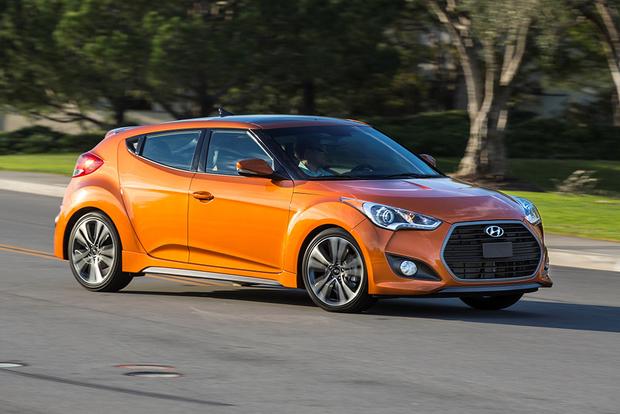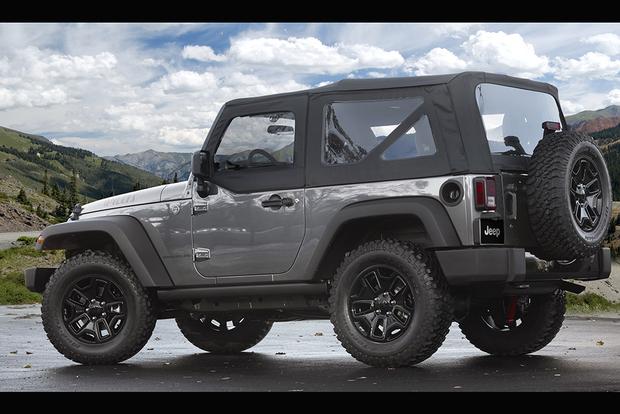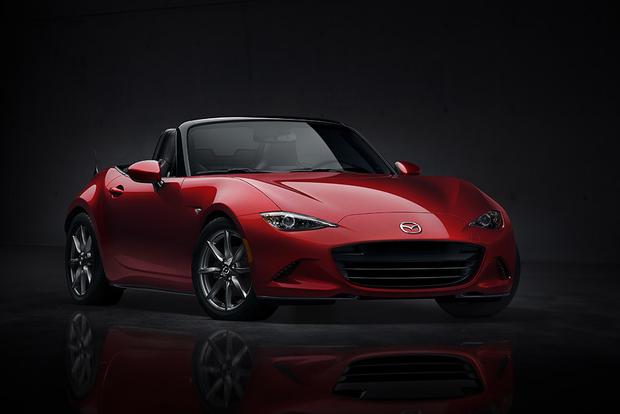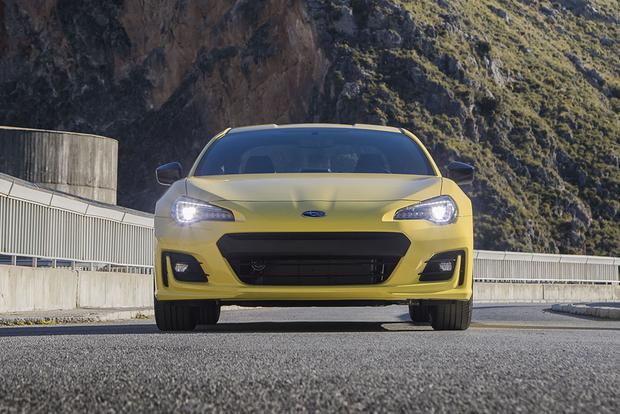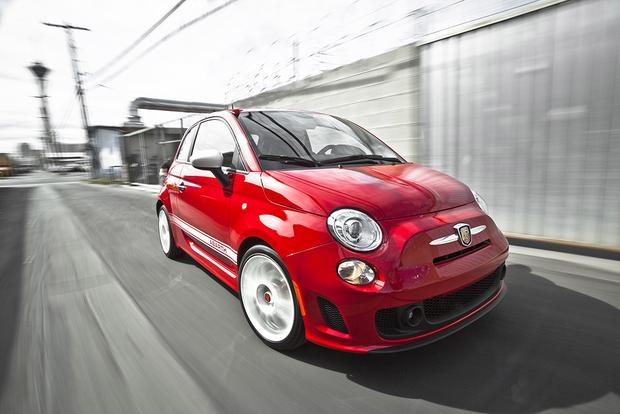 If you're a young driver, your desire for a new vehicle probably revolves around two things: affordability and coolness. But you probably already know you can't just buy the cheapest cool car you can find, especially if you're a student -- as you'll also want to make sure your car is relatively practical, so you can carry around your friends or your gear, and also reliable, so you can make it to your classes or any job you might have. With that in mind, here are seven affordable, cool cars for students -- with just a hint of practicality and reliability, too.
FIAT 500 Abarth
The FIAT 500 Abarth is one of the most exciting hatchbacks on the market, thanks to its impressive performance and excellent engine note. Ignore the cheeky styling it shares with other FIAT 500 models: The 500 Abarth means business, with a sports-car growl and a 0-to-60 time of under 7 seconds. It also offers surprisingly sharp handling thanks to its diminutive size. And while it's not the most practical model on this list, it's one of the most affordable: Prices start from $22,500, and it touts 28 miles per gallon in the city and 33 mpg on the highway.
Ford Fiesta ST
The Ford Fiesta ST is an excellent choice for anyone who wants a cool car at a reasonable price. One reason is its highly reasonable starting MSRP of just $22,100, which makes it cheaper than the majority of models on the list. And while people who aren't "in the know" might mistake the Fiesta ST for "just another hatchback," that's kind of the point: It offers practical utility while still boasting a 197-horsepower turbocharged 4-cylinder that sends it from zero to 60 in around 6.5 seconds -- making it both usable and surprisingly exciting.
Honda Civic Si
Although the Honda Civic Si won't have the all-out performance of the ultra-sporty Civic Type-R, the quick Si will offer some major excitement -- and some traditional Honda reliability. While the latest Si isn't quite out yet, it should go on sale in the next few months -- and we're expecting it to offer a muscular 4-cylinder engine, likely turbocharged and undoubtedly attached to a slick-shifting 6-speed manual transmission. It'll also boast 4-door practicality and -- if previous models are any indication -- quick acceleration and excellent handling. While it's hard to say what the upcoming Civic Si will cost, the outgoing model's base price of around $25,000 with shipping is a pretty good indication of the new model's MSRP.
Hyundai Veloster
While many of the models on our list are cooler versions of normal vehicles, the Veloster is a cool car all on its own. That's mostly because it combines coupe styling with hatchback practicality while tossing in an extra door -- just one single extra door, on the passenger side -- for good measure. Its base price of just $19,000 with shipping is appealing, but even more enticing is the sporty Veloster Turbo's powertrain: a 201-hp turbocharged 4-cylinder linked up to an available dual-clutch automatic. Regardless of which Veloster you choose, you'll get a 10-year powertrain warranty, which makes it an especially alluring choice.
Find a Hyundai Veloster for sale
Jeep Wrangler
SUVs are hot right now -- and even though the Jeep Wrangler has been available for ages, it seems more popular than ever before. Featuring a starting price of just $25,000 with shipping, the Wrangler is affordable -- if you aren't looking for all the latest amenities, which can quickly add to that figure. More importantly, however, the Wrangler will dramatically hold its value -- much better than virtually any other vehicle on the market. That means you'll be able to get a lot of money back out of it when it's time to trade up for something more practical. And while the Wrangler's performance absolutely isn't all that impressive, there's no question it's a fun vehicle, thanks to a brilliant combination of off-road capabilities and convertible excitement.
Mazda MX-5 Miata
The Mazda MX-5 Miata is a tremendously enjoyable convertible, touting rear-wheel drive, two seats and one of the best driving experiences you could possibly get without paying a fortune for a luxury performance car like a Porsche 911, a Chevy Corvette or a Ferrari. Although the MX-5 Miata is hardly practical, we'd hesitate to call it impractical -- as it touts a trunk, reasonable storage space, and lots of modern features and equipment. It also boasts reasonable pricing that starts from just $25,900, along with surprisingly affordable fuel costs (gas mileage is 26 mpg city and 35 mpg highway, which is highly impressive for a sports car). Don't let its small sizing or its not-very-powerful engine fool you: The Miata is very fun and certainly "cool."
Find a Mazda MX-5 Miata for sale
Subaru BRZ
The Subaru BRZ may seem like the kind of high-performance sports car your parents would never give you the "OK" to purchase -- but it's more sensible than you might expect at first glance. It has rear seats and a surprisingly sizable trunk, for instance -- and while the back seats aren't huge, they're perfect for additional storage. It's also not wildly fast, with only 200 hp, but rather just a joy to drive -- great for learning car control and driving technique. More importantly, perhaps, is the BRZ's affordability: Despite its sleek styling, it starts at just $26,500, and it touts the legendary durability you'd expect it to have, considering it was designed by Subaru and Toyota.