Top Cars
7 Best Car Interiors Under $60,000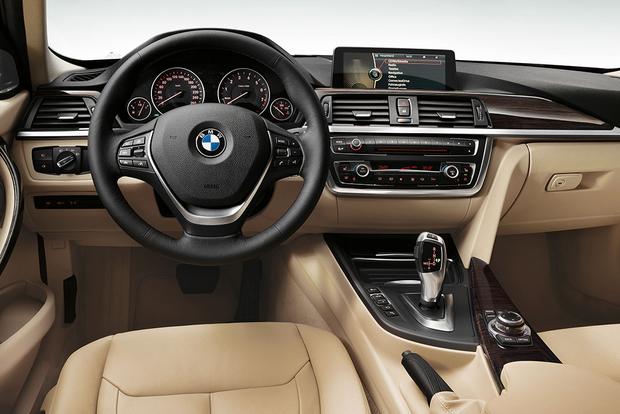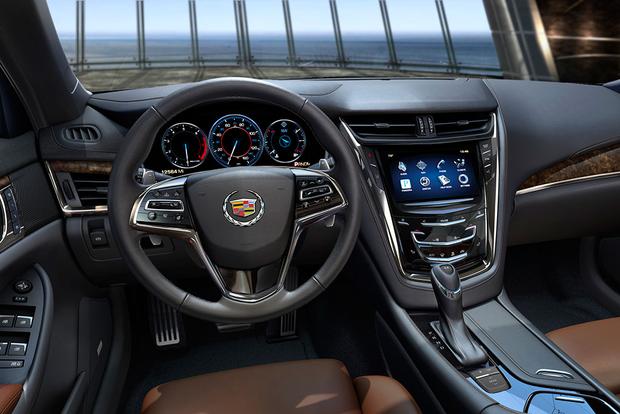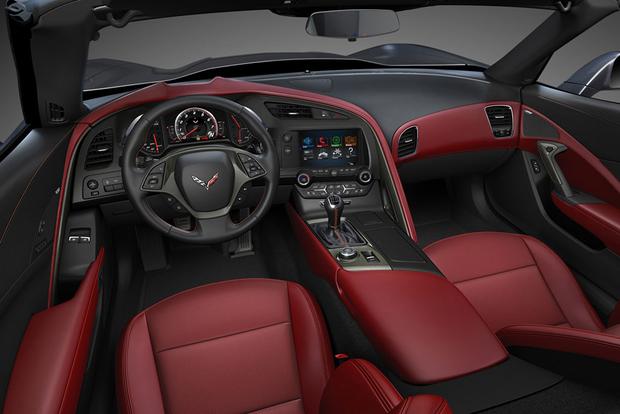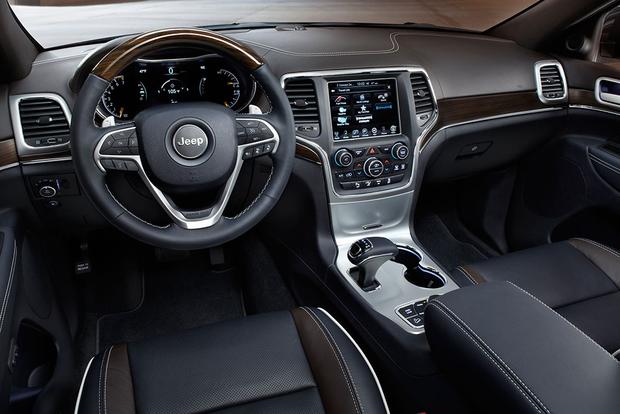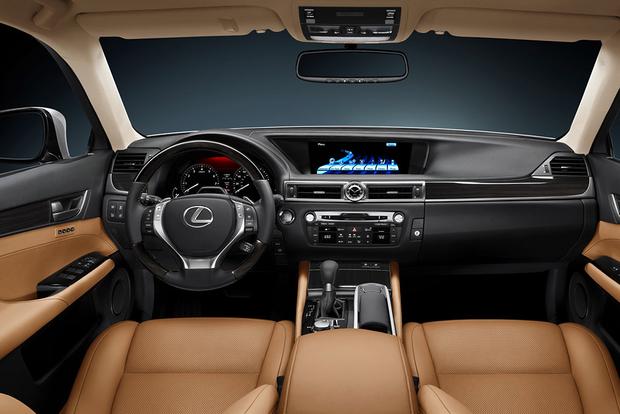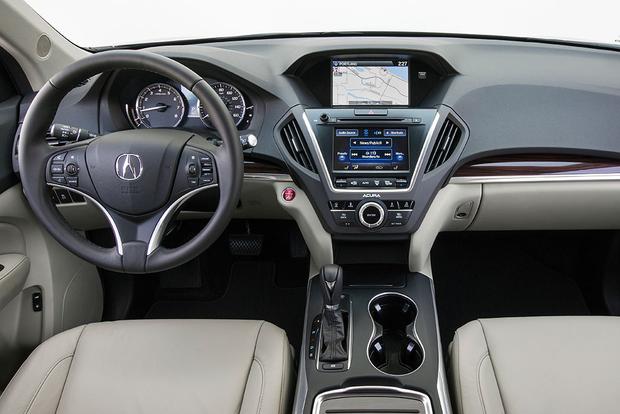 The best car interiors are just getting better these days, and you don't have to buy a Rolls or a Bentley to see for yourself. There are lots of mainstream models with top-notch interiors, from luxury sedans to SUVs and even pure sports cars. For this article, we set our price ceiling at 60 grand, and while that's admittedly a lot of dough, it still keeps a number of familiar names in play. So check out what we came up with -- here are AutoTrader.com's top seven interiors under $60,000.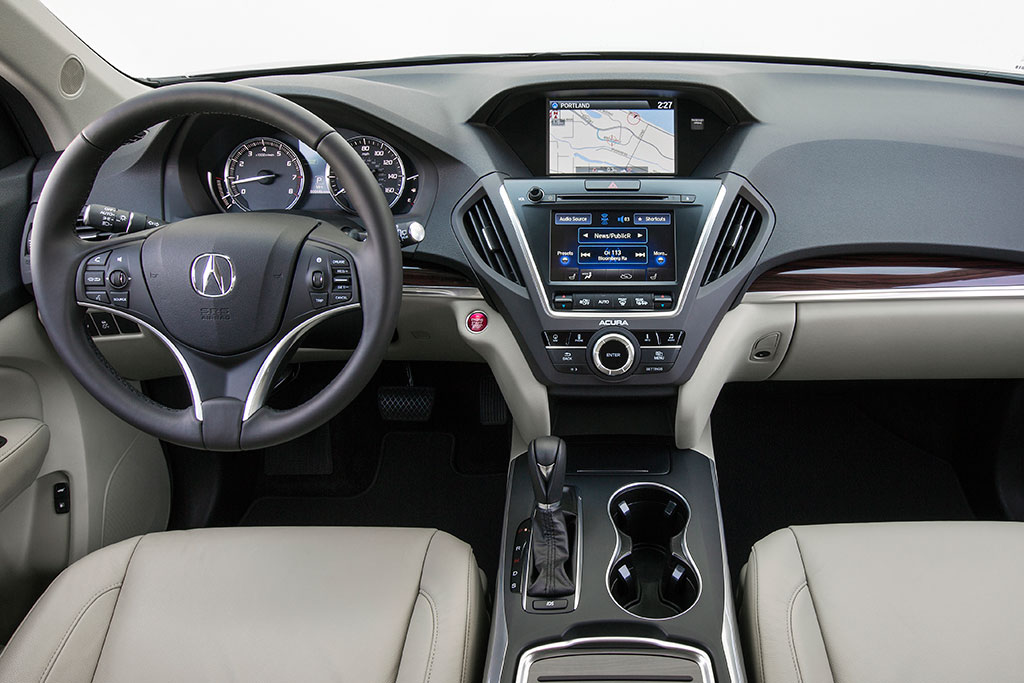 Acura MDX
The redesigned MDX largely follows the example set by its predecessor, and that includes what's inside. Just like the previous MDX, the current model is awash in high-quality cabin materials and the sleek, shapely dashboard serves notice that you're definitely not just driving a rebadged Honda Pilot. On the technology front, the MDX now boasts two large infotainment screens stacked on top of each other, including a touchscreen with available app-based smartphone connectivity. And with three standard rows of seating plus a flip-down rear entertainment screen measuring up to 16 inches across, the MDX model's interior is something the whole family can enjoy.
Audi A6
Audi has been making some of the finest interiors in auto-dom for a lot of years, but they've really outdone themselves with this A6. The current model is one of the newest in the company's fleet, and that's evident in the cabin's trendy aluminum and wood accents, not to mention the signature red backlighting that bathes passengers in a cool nighttime glow. Beyond the upscale trimmings, the A6 offers Audi's full technology suite, from available Bang & Olufsen sound to the latest MMI infotainment system with a flip-up dash-top display screen and even a touchpad that recognizes fingertip scribbles. If that's not enough, you can add Audi connect, which turns the A6 model's interior into a rolling Wi-Fi hot spot.

BMW 3 Series
For as long as we can remember, the compact 3 Series has been more about sport than luxury. Sure, the previous E90 3 Series offered a bunch of premium interior features, but the car's calling card was still no-nonsense, sporty performance. With the new F30 3 Series, though, BMW has struck an even balance, aiming to please luxury-minded consumers as well as driving enthusiasts. The backseat, for example, is considerably more hospitable now, accommodating two full-sized adults without issue. Aesthetically, the interior can be customized with one of four available Ikea-esque themes (Luxury, Modern, Sport and M Sport). And whereas the old 3 Series' iDrive infotainment screen was housed beneath an unsightly hump atop the dashboard, the new one's screen is like a Bavarian iPad, resting stylishly in a well-integrated slot. Indeed, the 3 Series' interior is so nice that some of us question the point of upgrading to the much costlier 5 Series.
Cadillac CTS
Let us begin by giving the outgoing 2013 CTS its due. When that car debuted some years ago, we concluded that it had one of the nicest modern American interiors we'd ever seen. Nonetheless, some interiors from Japan and especially Germany were even nicer, so the CTS was always playing catch-up relative to import standouts. That's one thing that the brand-new 2014 CTS is out to change. Featuring exotic wood trim, fragrant leather and top-shelf supple plastics, the CTS is rolling proof that American automakers can match the world's best. There's also more room in back than before, making the CTS a proper rival to midsize stalwarts like the Mercedes-Benz E-Class. And with the CUE infotainment interface, Cadillac offers an advanced mix of 8-inch touchscreen functionality and virtual buttons with haptic feedback. The CTS model's cabin is the real deal.
2014 Chevrolet Corvette Stingray
Are you old enough to remember the interiors of classic Corvettes? They were special places to spend time, which is the way it should be for America's iconic sports car. But then the modern Corvettes arrived with their generic switch gear, cheesy plastics and flimsy seats. Fortunately, the all-new 2014 'Vette rectifies all of these shortcomings and then some. The reinvented C7 Corvette once again has one of the best car interiors on the market, highlighted by wonderfully supportive sport seats and a distinctive cockpit-style layout that surrounds the driver with quality materials. There's also a super-cool configurable gauge cluster with no fewer than three different tachometers for specific driving conditions, including a high-performance bar-graph tachometer inspired by the C6.R race car.
Find a Chevrolet Corvette for sale
Jeep Grand Cherokee
Not historically known for its interior quality, the Jeep Grand Cherokee turned over a new leaf with its 2011 redesign, and that continues with further tweaks for 2014. While we've always been impressed with the current Grand Cherokee's generous soft-touch surfaces and available stitched-leather upholstery, the 2014 model finally offers some cutting-edge technology to go with it. Prior to 2014, you couldn't get Chrysler's excellent 8.4-in touchscreen interface in this Jeep, but now it's standard on almost all Grand Cherokee models, providing smartphone integration and large icons for remarkable ease of use. That's not all, either; there's also a new 7-in configurable screen in the gauge cluster that gives the driver unprecedented control over the display of vehicle functions.
Find a Jeep Grand Cherokee for sale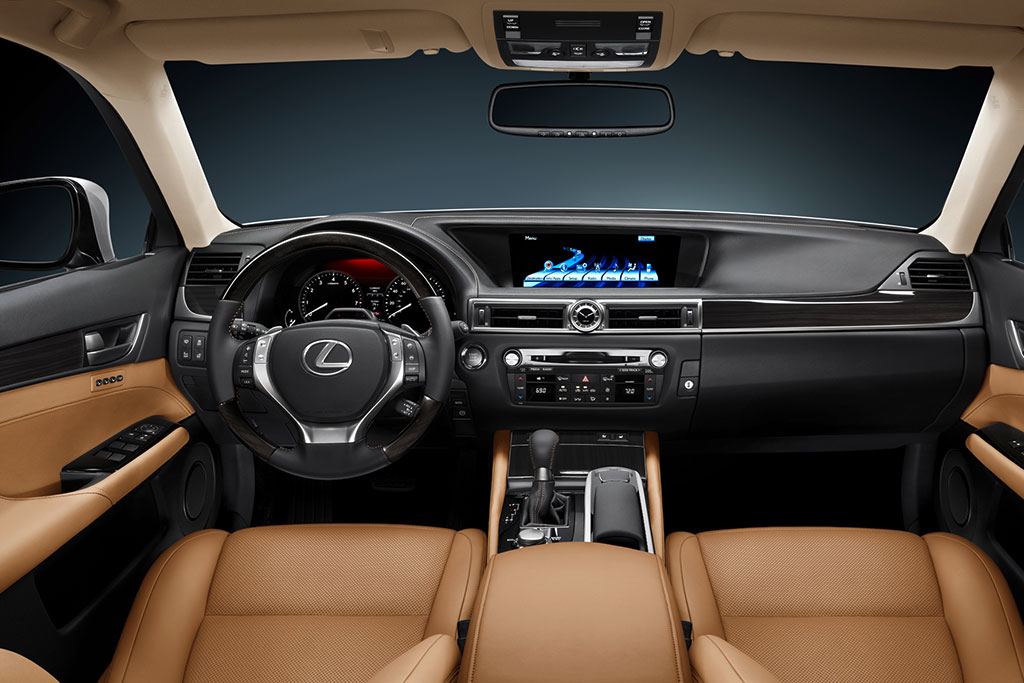 Lexus GS
The Lexus GS luxury sedan graduated to the big leagues with its 2013 redesign, unveiling an all-new cabin that marries Germanic build quality with Japanese aesthetics and technology. The dash is covered in a thick-yet-pliable material that reminds us of BMW's best, while the stereo knobs look and operate like high-end home-theater pieces. The hybrid-powered GS 450h offers beautiful light-colored bamboo trim that we wish were standard on all GS models. The GS model's power front sport seats are Lexus' best ever, in our opinion, providing great lateral support along with the kind of comprehensive adjustability that's typically only found in German cars. As for Lexus' unique Remote Touch mouse-like infotainment interface, we think it's an interesting departure from the touchscreen/knob-based norm, giving a boost to the GS model's distinctiveness factor.
AutoTrader's Advice
If these cars fit your budget, their cabins could clinch the deal. It's pretty cool that you can get this level of interior quality and style these days without having to fork over six figures for something more exotic.