Top Cars
7 Family SUVs With Sports Car Performance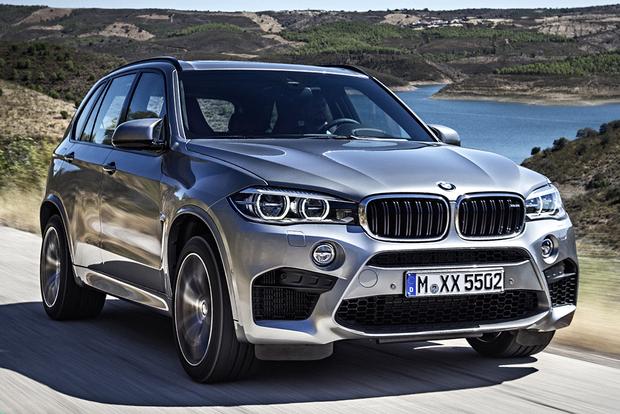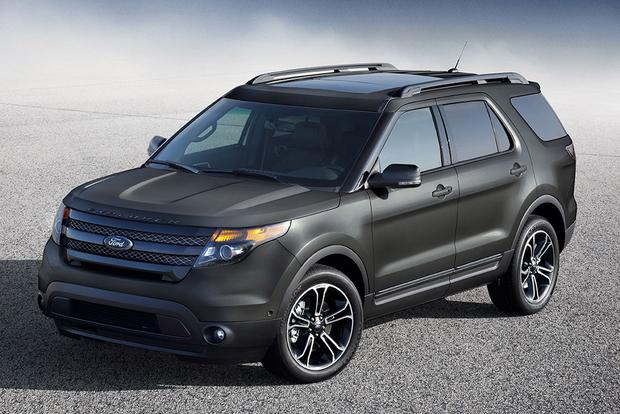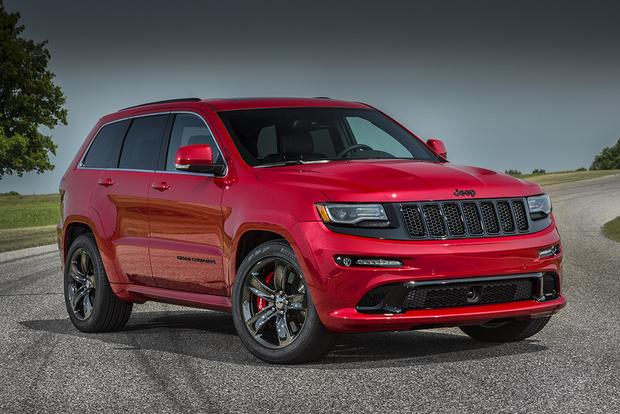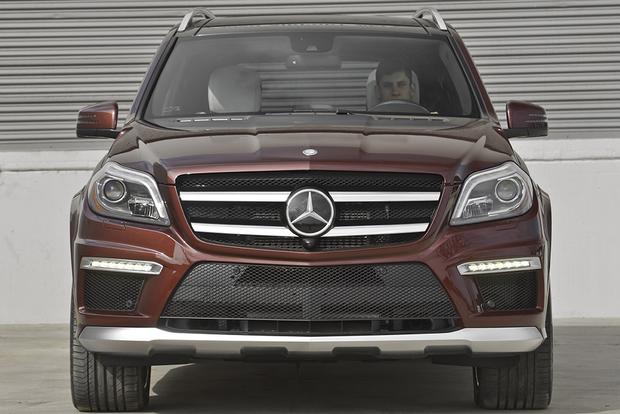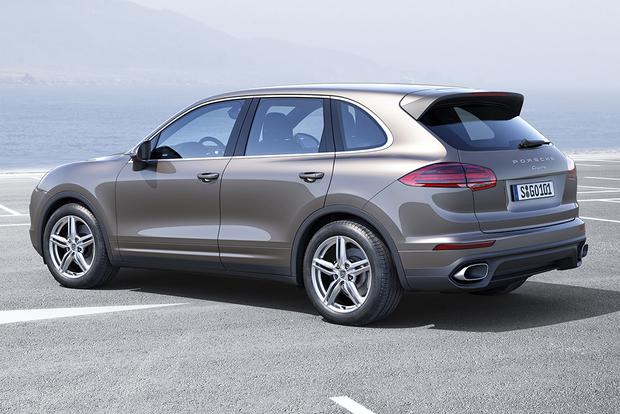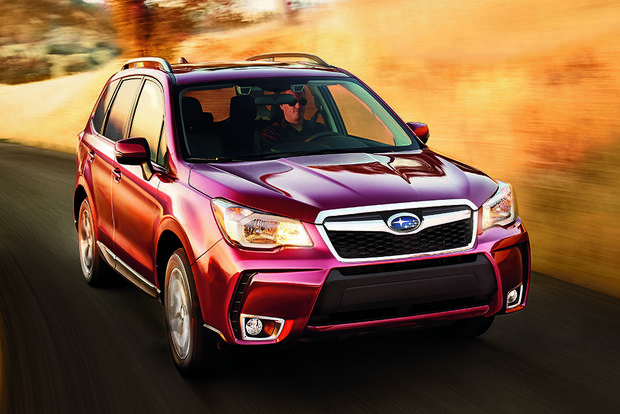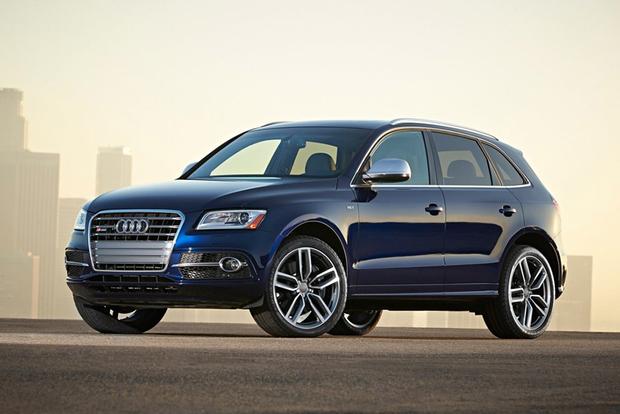 Although you might think that parenthood brings with it a dull family car with mediocre performance, that doesn't have to be the case. Yes, it's true: If you're the kind of parent who doesn't want a new baby to mean surrendering big horsepower and athletic styling, there's hope for you. There are a few SUVs on the market with sports-car-like performance and room for the whole family -- and we've rounded them up for car shoppers who want to have some fun while they're heading to soccer practice.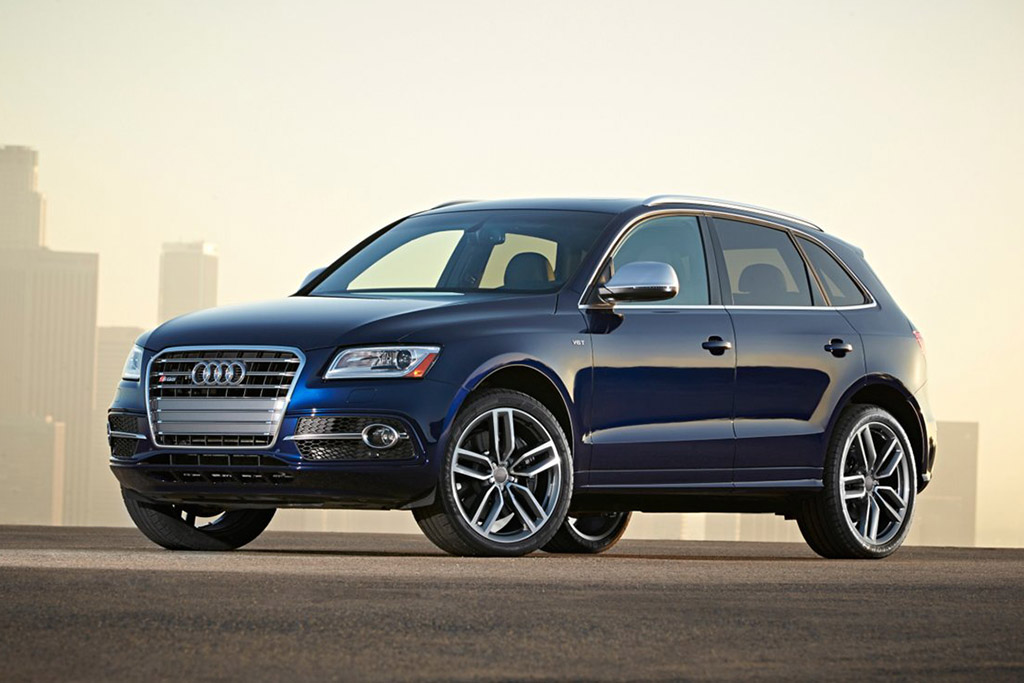 Audi SQ5
The Audi SQ5 is a high-performance luxury crossover that boasts an impressive 354 hp and 346 lb-ft of torque. Those numbers come courtesy of a supercharged 3.0-liter V6 that we happen to love, as it always seems to have more power -- and more speed -- on tap. Helping things along is standard all-wheel drive and a slick 8-speed automatic transmission, which combine with the engine to bring the SUV to 60 miles per hour from a standing stop in around 5 seconds. Our only gripes? For a family SUV, the SQ5 is a little small, as it offers only two rows of seats and an average cargo area. And the price is high: The SQ5 starts at an expensive $53,700 with shipping.
BMW X5M
Few SUVs -- or vehicles in general -- offer as much performance as BMW's excellent X5M. Consider this: The standard turbocharged V8 offers an amazing 567 hp and 553 lb-ft of torque, which conspire with the standard all-wheel-drive system to deliver an eye-popping 0 to 60 time of just 4 seconds flat. Also standard is BMW's sports-car-like cornering capabilities, despite the X5M's tall profile. As for options, count a wide range of safety features and a third-row seat among the X5M's family-friendly features. The only downside, then, is the price: The X5M starts at $99,700, which is hardly a steal by anyone's measure.
Ford Explorer Sport
If you don't have the budget for some of the luxury models on our list, you might want to consider the Ford Explorer Sport. That's not to say it isn't a luxury vehicle, as the Sport comes standard with a lot of equipment, including a remote starter, dual-zone automatic climate control, Ford's MyFord Touch infotainment system and more. Instead, we mean that its pricing is a lot more budget-friendly, as the Explorer Sport's starting MSRP is around $44,000 with shipping. But don't think that relatively reasonable figure means that you won't get good performance. On the contrary, the Explorer Sport touts 365 hp, a turbocharged V6 and an excellent 0 to 60 mph time of around 6 seconds. It also boasts standard 3-row seating and a lot of impressive safety features and options.
Find a Ford Explorer Sport for sale
Jeep Grand Cherokee SRT
Few vehicles combine "family car" and "high performance" like the Jeep Grand Cherokee SRT. We'll start with its family-car traits: The Grand Cherokee SRT is indeed a family vehicle, touting lots of passenger room, lots of cargo capacity and standard safety features such as blind spot monitoring, rear cross-traffic alert, forward-collision warning and adaptive cruise control. But don't let those typical "carpool car" features fool you: The SRT also touts a monstrous 6.4-liter V8 that makes 475 hp and helps the SUV reach 60 mph from a stop in around 4.5 seconds. The drawback? Pricing starts around $65,900, which is a huge figure for any car -- but especially for a normally affordable vehicle like the Jeep Grand Cherokee.
Find a Jeep Grand Cherokee SRT8 for sale
Mercedes-Benz GL63 AMG
The Mercedes-Benz GL63 AMG is one of our favorite vehicles on sale today, primarily due to its sheer ridiculousness. Here's what we mean: To create the GL63, Mercedes took its largest family SUV -- the one most likely to be used by big families, soccer moms and dads, and drivers looking for a family vehicle that can also haul a boat -- and added a 550-hp 5.5-liter twin turbocharged V8. The result is pure madness from the moment you floor the accelerator. It can go from 0 to 60 mph in 5 seconds, despite a curb weight of nearly 6,000 pounds and having all the luxury features you could possibly imagine. If all this doesn't sound cheap, it isn't: The GL63 starts at a jaw-dropping $120,500 with shipping.
Find a Mercedes-Benz GL63 AMG for sale
Porsche Cayenne
Formerly Porsche's only SUV, the brand's midsize Cayenne now slots above the smaller Macan in its growing luxury car lineup. But while the Macan offers more affordable pricing, its smaller interior ensures that it would have a tough time pulling family-car duty. Instead, we turn to its big brother: the stylish Cayenne, which offers a wide range of models from the somewhat staid V6 variant to the brawny 570-hp Cayenne Turbo S. Of course, safety and luxury goods are impressive, but so is the Cayenne's high price tag, which varies from a somewhat affordable $59,300 with shipping to a stratospheric $158,000 before options for the Turbo S.
Find a Porsche Cayenne for sale
Subaru Forester 2.0XT
It may not offer a powerful V8 or a huge price tag like many of the models on our list, but the turbocharged Subaru Forester 2.0XT still packs a mean bite. In fact, XT models tout 250 hp and 258 lb-ft of torque, which leads to a 0 to 60 mph time of around 6 seconds -- not bad for a compact crossover. You'll also get the option of adding a wide range of family-friendly safety features such as lane departure warning, forward-collision warning and even an automatic braking system -- all for a reasonable price, thanks to Subaru's EyeSight safety suite. Speaking of pricing, the Forester 2.0XT's base MSRP is highly affordable: At just $29,500 with shipping, it's available for a fraction of the cost of some of the other models on our list.