Top Cars
7 Great Full-Size Sedans for Drivers Who Want More Room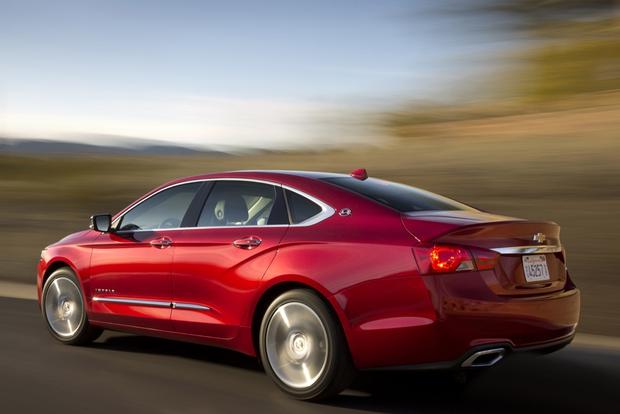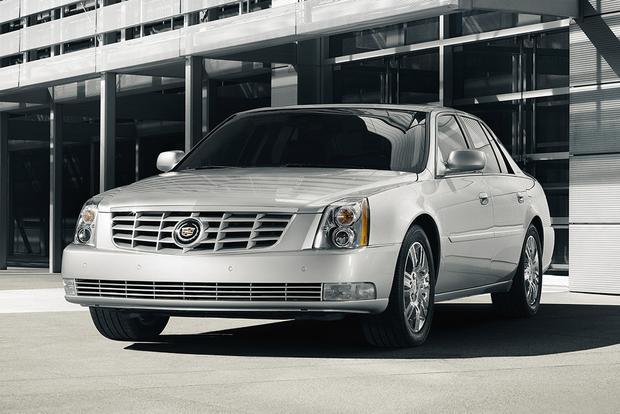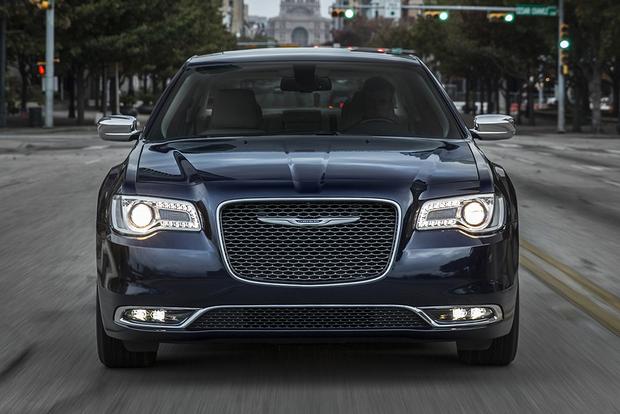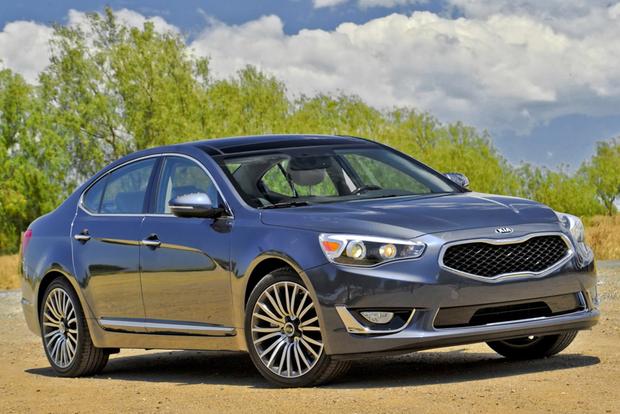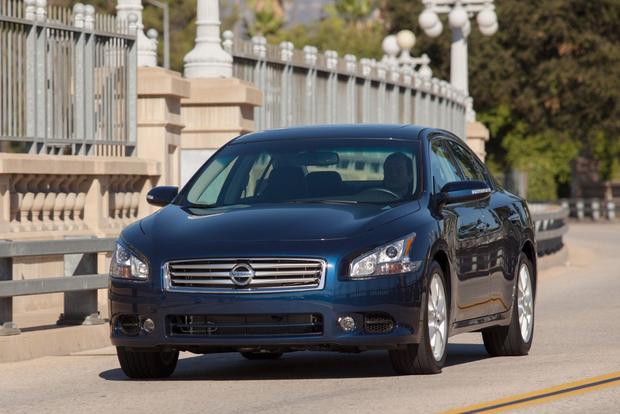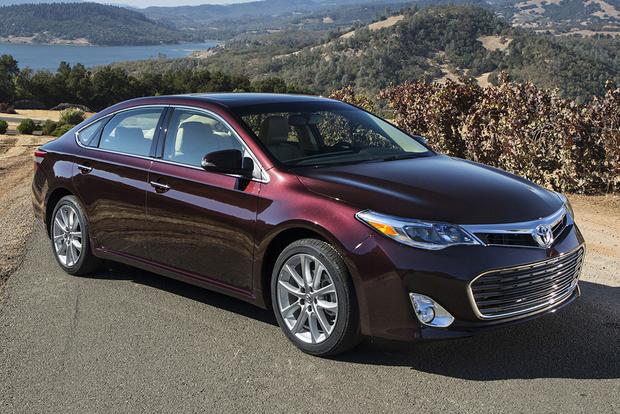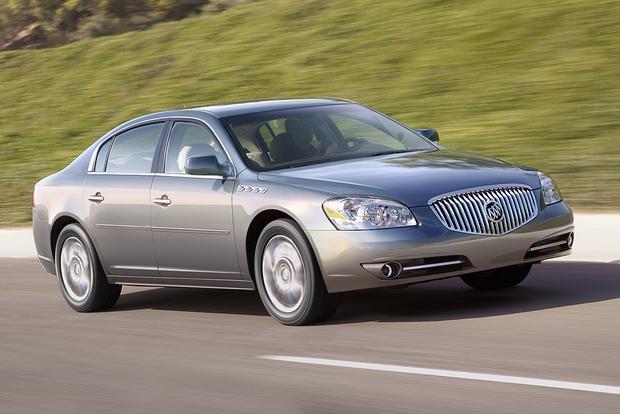 If you're interested in buying a roomy new sedan, you might want to avoid a traditional compact sedan or a midsize model. Instead, you'll probably want a full-size sedan with a roomy interior, a smooth ride and a lot of space to stretch out. What full-size sedans should you consider? We've listed seven of our favorites and included both new and used models to ensure there's something for every driver and budget.
2006-2011 Buick Lucerne
From its inception in 2006 to its eventual merge with the smaller LaCrosse after the 2011 model year, the Buick Lucerne has been among our favorite full-size sedan models. It's a simple, comfortable car with attention paid to a smooth ride, a quiet engine and easy-to-use controls rather than cutting-edge technology. The Lucerne isn't short on features either, as even base models boast 17-inch alloy wheels, automatic headlights, dual power front seats and keyless entry. Best of all, you should have no trouble finding a Lucerne that can fit your budget, as there are more than 2,500 examples of the sedan for sale on Autotrader, with an average price of around $11,500.
Chevrolet Impala
Although previous versions of the Chevrolet Impala have been average entrants into the full-size-sedan segment, that's no longer true of the all-new model. Completely redesigned for the 2014 model year, the latest Impala touts a renewed sense of style, a vastly improved interior and a wide range of available high-tech features, including a forward-collision warning system, a heated steering wheel, ventilated seats and Chevrolet's MyLink infotainment system. Starting from around $28,000 with shipping, the latest Impala also boasts the traditional Impala hallmarks of a comfortable ride, a large interior and a cavernous trunk.
Find a Chevrolet Impala for sale
2006-2011 Cadillac DTS
If you want a little luxury to go with your large interior and comfortable, smooth full-size-sedan driving experience, the 2006-2011 Cadillac DTS may be your car. Essentially a sharpened version of the 2000-2005 Cadillac DeVille, the DTS focuses more on a comfortable ride and a premium feel than anything else. It also offers impressive performance thanks to a standard V8 engine that can easily deliver excellent acceleration when necessary. There's a long list of standard equipment too, which includes bi-xenon headlights, tri-zone automatic climate control and ventilated seats. Best of all, the DTS is reasonably priced, with used examples on Autotrader averaging around $13,500.
Chrysler 300
There are a lot of reasons why the Chrysler 300 is one of our favorite full-size-sedan models on the market. First, there's a long list of available technology, including Chrysler's Uconnect infotainment system, which in our mind is the best system in the business. There's also a characteristic smooth ride, comfortable seating, a wide variety of engines and available all-wheel drive, which are features that ensure a 300 exists for virtually every shopper. If you're interested, expect the 300 to start around $32,500 with shipping, though drivers who don't need the 300's luxury goodies can opt for the mechanically similar Dodge Charger at a base price of around $29,000 including destination.
Kia Cadenza
A Kia on a list of today's top full-size sedans? You may have to drive it yourself to believe it, but the Cadenza absolutely deserves its place on a list of today's top sedans for drivers who prioritize comfort and interior space above all else. Starting from around $35,800 with shipping, the Cadenza features a long list of standard equipment, including features such as automatic headlights, an 8-in touchscreen, keyless ignition and access, a backup camera and a navigation system. It also boasts a smooth ride, comfortable seats and a lot of passenger and cargo room, just like traditional full-size-sedan rivals from the best domestic and Japanese competitors.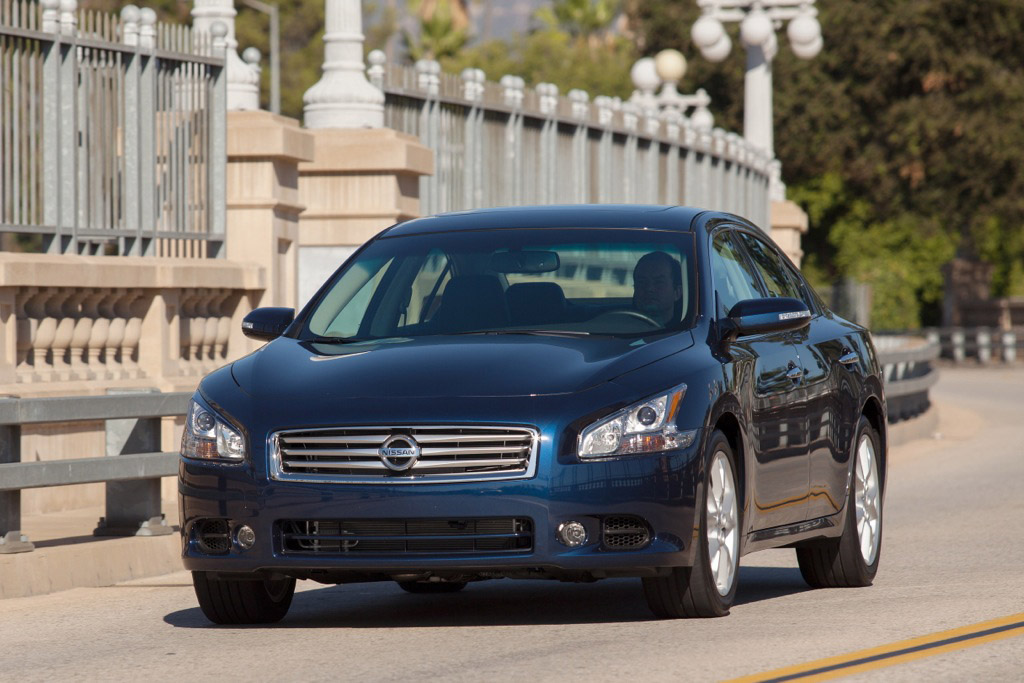 2009-2014 Nissan Maxima
If you want a little performance to go with your full-size sedan, the 2009-2014 Nissan Maxima may be a good choice. It has all the usual full-size-sedan goodies, including a comfortable interior, a lot of passenger room, a big trunk and a soft suspension that won't beat you up on the harshest road surfaces. The Maxima also touts better handling than its full-size-sedan competitors, along with bolder, eye-grabbing styling, and it boasts a muscular 290-horsepower 3.5-liter V6, too. If you're interested, expect average used prices on Autotrader to range from around $14,500 for a 2009 model to $25,500 for a 2014 Maxima.
Toyota Avalon
The Toyota Avalon boasts all the key items that make a full-size sedan so great. For drivers interested in comfort and ride quality, the Avalon certainly offers it -- possibly better than any of its competitors. The same is true for passenger room and trunk space. It also touts excellent reliability, and there's even a fuel-efficient hybrid version that returns up to 40 miles per gallon in the city and 39 mpg on the highway for drivers looking to save money at the pump and help the environment. Prices are reasonable, as a base-level Avalon starts around $33,000 with shipping, which is a figure that includes a long list of standard features such as automatic headlights, a 6.1-in touchscreen, heated front seats, dual-zone automatic climate control and leather upholstery.