A used family sedan is one of the most sensible vehicles you can buy. Just about any sedan from any automaker will offer a good mix of comfort, space and efficiency. And with the dramatic rise in the popularity of SUVs in recent years, it's possible to pick up a used family sedan at a relative steal.
Here are six used family sedans from the 2016 model year that would make for a smart buy.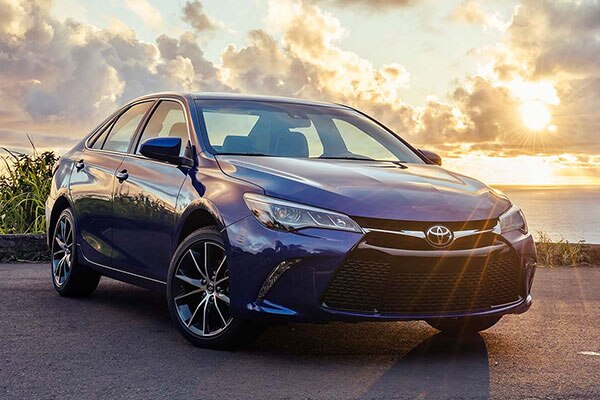 2016 Toyota Camry
For decades, the Toyota Camry has been the torchbearer for the midsize sedan segment. The best-selling vehicle in the segment for a number of years, the Camry offers everything buyers want in a midsize sedan: space, reliability and efficiency. The Camry didn't change much between the 2014 and 2017 model years, and it's relatively easy to pick one up from this generation for around $15,000. Right now on Autotrader, there are close to 900 2016 Camry models at this price point, and thousands more if you open up your search to include all 2014 to 2017 models. Around 200 of these are hybrids, and about 100 come with the more powerful V6 engine. Find a Toyota Camry for sale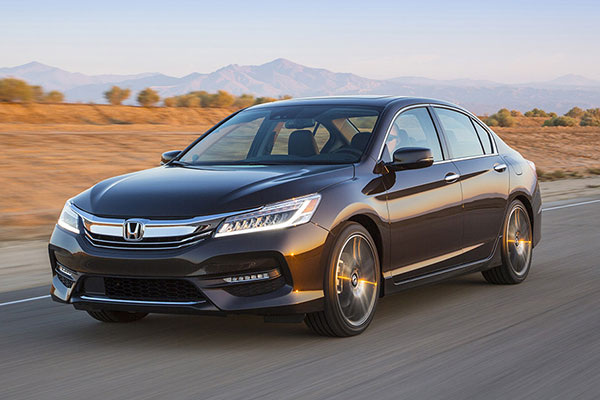 2016 Honda Accord
If you're considering a used Camry, you might as well also look at an Accord. Long the top alternative to Toyota's midsize sedan, the Honda Accord offers great driving dynamics and a slightly upscale interior, especially when compared with the more conservative Camry. Like the Camry, the Accord is offered with 4- and 6-cylinder engines, and it also comes in a hybrid. Looking only at Accords from the 2016 model year, buyers have close to 500 to choose from that are listed for around $15,000. Open up the search to include models from the 2013 through the 2017 model years — which make up the Accord's ninth generation — and you have more than 1,000 options to choose from. Around 400 of these are 6-cylinder models, but only a couple are hybrids.
The Accords offered during this generation were available in a 2-door coupe body style, as well, and there are currently around 400 of those listed for $15,000 or less on Autotrader. Find a Honda Accord for sale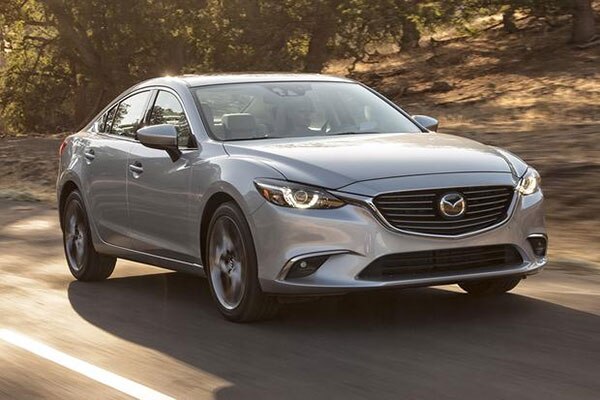 2016 Mazda6
The Mazda6 is a slightly more sophisticated alternative to the other midsize sedans on this list. Mazda differentiates itself by offering a more upscale experience than its competitors. Right now, there are around 300 2016 Mazda6 models listed on Autotrader for $15,000 or less. Open your search to cover the entirety of the Mazda6's third generation, which lasted from 2014 to 2018, and you have more than 900 options. Because every Mazda6 offered during these years came with a basic 4-cylinder engine paired with a 6-speed automatic transmission, there isn't a lot that differentiates the options on Autotrader. That said, there are around 40 top-spec Grand Touring models that will fit the bill while offering a near-luxury experience. Find a Mazda6 for sale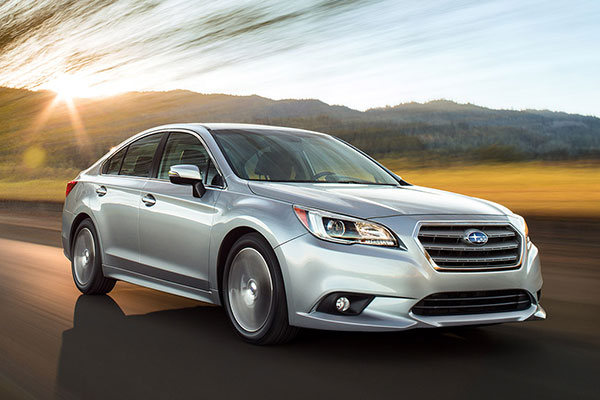 2016 Subaru Legacy
The Legacy stands out in the crowded midsize sedan segment thanks to its standard all-wheel-drive system. The Legacy comes with your choice of a 4- or 6-cylinder engine, and either comes paired with a continuously variable transmission. Given its standard AWD system, the Legacy tends to sell for slightly more than a comparable Camry or Nissan Altima, but there are still around 200 from the 2016 model year listed for sale on Autotrader for around $15,000. Open your search to cover the entirety of the Legacy's sixth generation, which lasted from the 2015 model year to the 2018 model year, and your options grow to around 700 vehicles.
Buyers wanting a little more utility can look to the Subaru Outback, which is effectively a Legacy wagon with a slightly increased ride height. Right now, there are fewer than 400 Outbacks from 2015 to 2018 listed on Autotrader for $15,000 or less. Find a Subaru Legacy for sale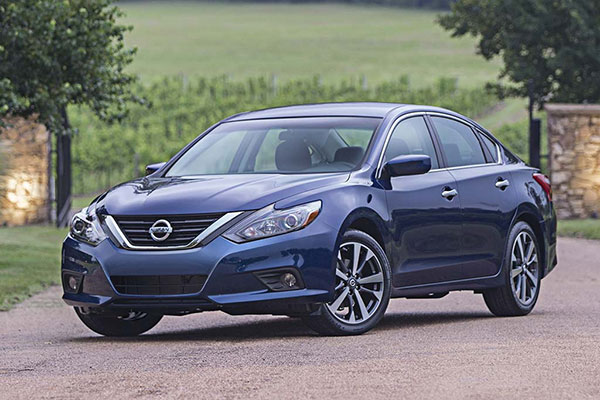 2016 Nissan Altima
The Nissan Altima is another compelling midsize sedan. Long the third fiddle to the Camry and Accord, the Altima still ranks pretty highly in this segment, offering a good mix of comfort and efficiency. Four- and 6-cylinder engines were offered, but there's no hybrid. Fuel economy from the 4-cylinder is decent at 31 miles per gallon in combined driving, and the V6 makes a respectable 270 horsepower. A CVT comes standard. Looking just at vehicles from the 2016 model year, buyers have more than 1,000 Altimas under $15,000 to choose from, and around 50 of them have the V6 engine. Open your search up to include models made between 2016 and 2018 if you want to include all of the post-facelift examples from the Altima's fifth generation. Find a Nissan Altima for sale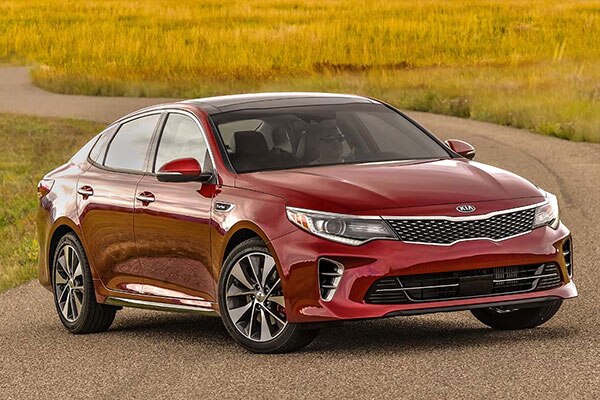 2016 Kia Optima
One of the more stylish used family sedans on our list, the Kia Optima is an excellent overall value and offers a good mix of style and efficiency. Three different 4-cylinder engines were offered, as was a highly efficient hybrid model. There are currently more than 1,000 2016 Optimas listed on Autotrader for less than $15,000, with loads more entering the fray if you open your search to include models from 2017 and 2018. The most potent Optima uses a 2.0-liter turbocharged 4-cylinder engine putting out 245 hp and 260 lb-ft of torque and paired with a 7-speed automatic transmission. Find a Kia Optima for sale