The appeal of cheap speed is hardly seasonal, but with winter approaching, it might be time to upgrade what's in your garage. For less than $15,000, there are plenty of used cars on Autotrader that deliver excellent performance — in the spirit of Halloween, you might even call them scary fast.
Here are 10 cars that might spook you with their performance, but not their price tags:
Dodge Challenger R/T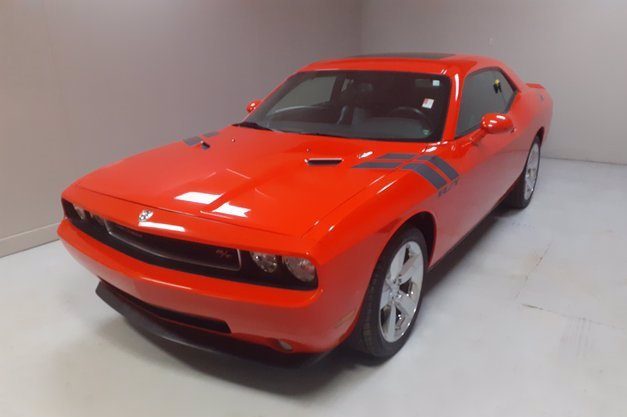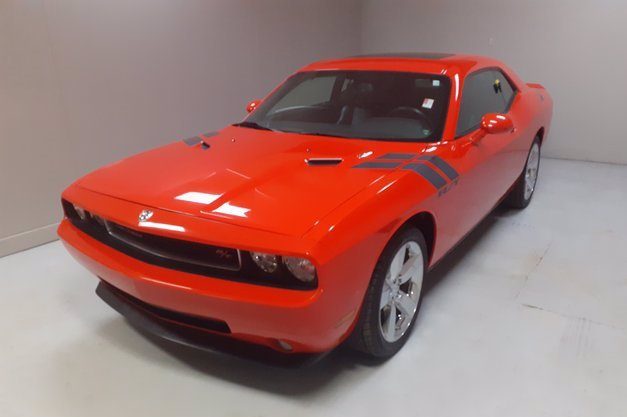 The upside to having been around since 2008 without a full redesign is that a cheap Dodge Challenger looks a heck of a lot like a brand new Dodge Challenger. Of course you'll want V8 power, so grab a Challenger R/T, and maybe make it classic Hemi Orange.
Under its long hood you'll find a 5.7-liter V8, which in its inaugural year put out 370 horsepower shuffled to the rear wheels through either a manual or an automatic transmission. Find a Dodge Challenger for sale
Ford Taurus SHO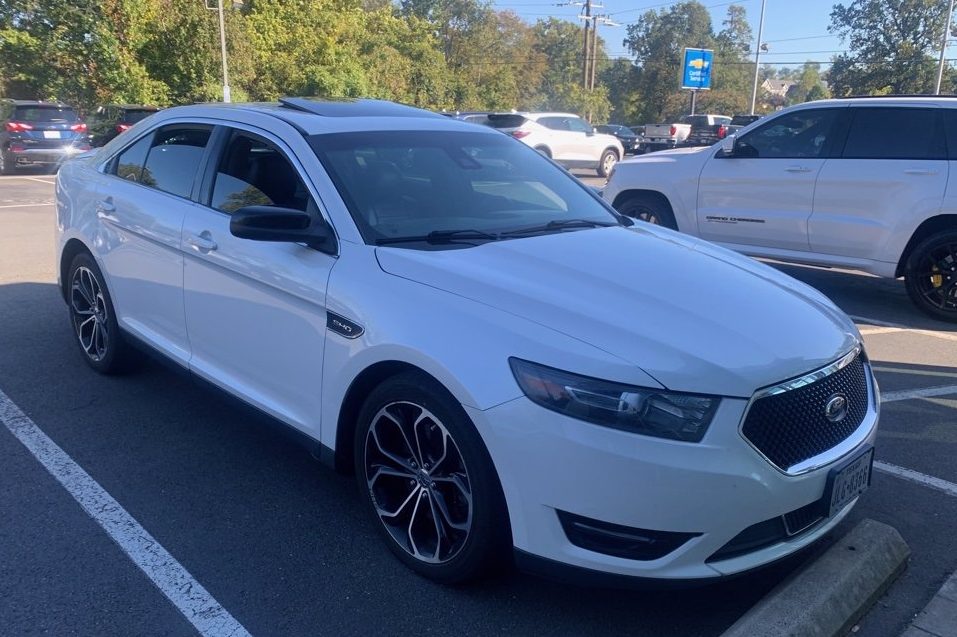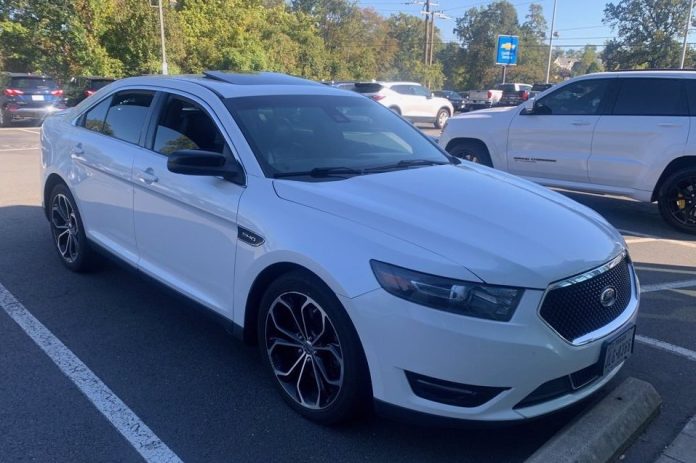 Looking and performing just like a police cruiser, the Ford Taurus SHO is a big bruiser of a super sedan. Underhood, you'll find 365 hp from its twin-turbo 3.5-liter V6. Though it tips the scales at about 4,400 pounds, the SHO still scoots. A new Performance Package for 2013 added bigger brakes and better cooling, too, though the ride is very firm. Find a Ford Taurus for sale
Subaru Impreza WRX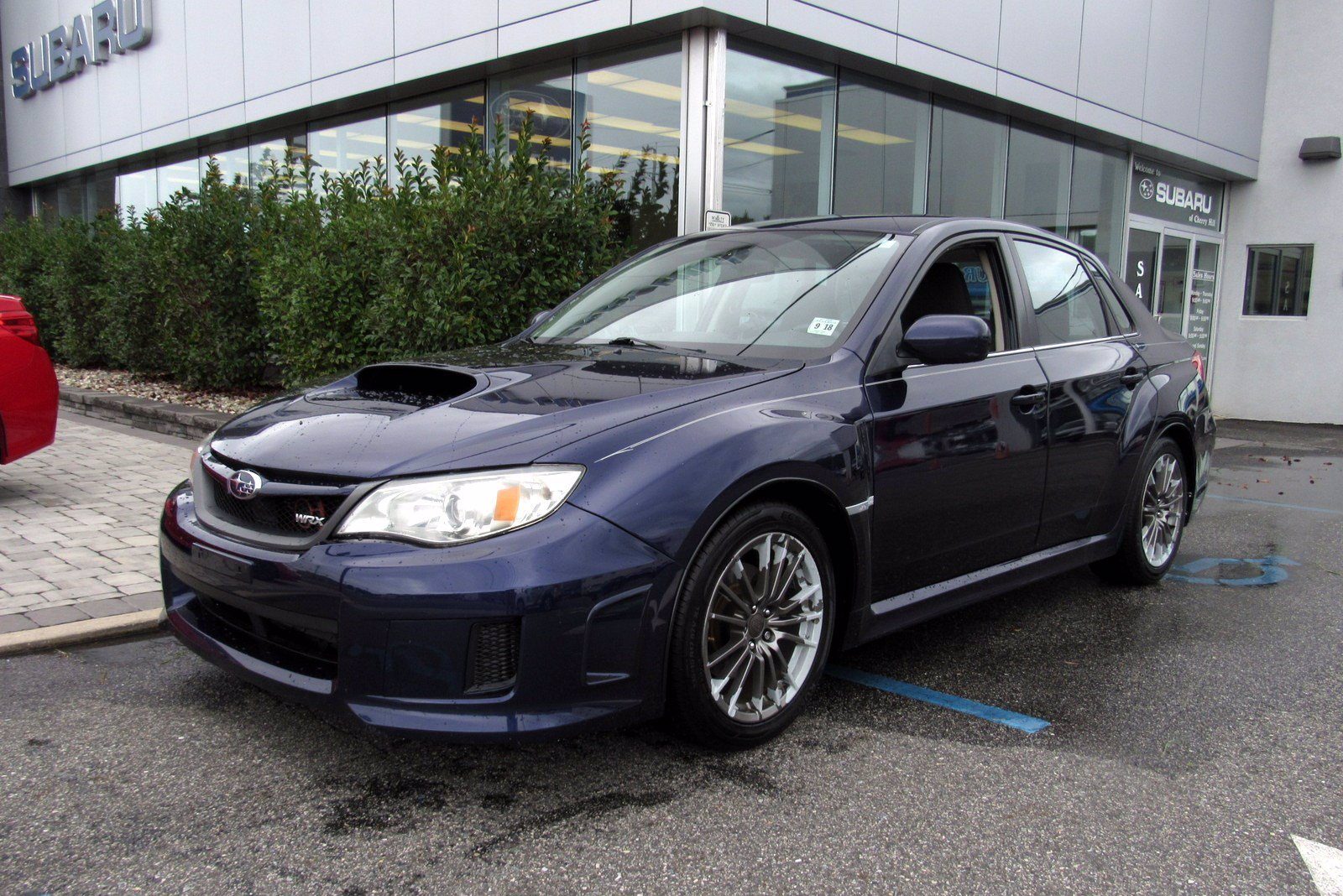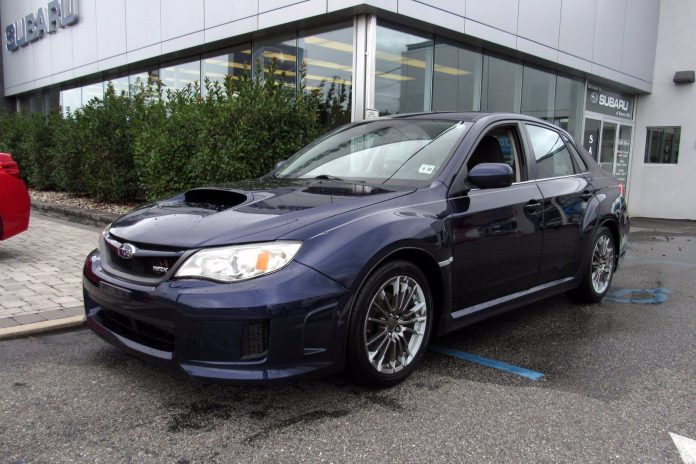 With its rally-bred roots, the WRX has long been a go-to for drivers seeking all-season (and all-conditions) performance. Subaru resale is ultra-strong, so we had to dial the clock back a bit to find a third-generation WRX, but boy were these factory hot rods a lot of fun. The initial 2008 model was relatively weak with just 224 hp underhood, but over the years the automaker upped that to 265 hp with blistered fenders over a widened track.
This 2013 WRX benefits from those changes, and it boasts beefy bolstered seats ready for any curvy road. Find a Subaru WRX for sale
Pontiac GTO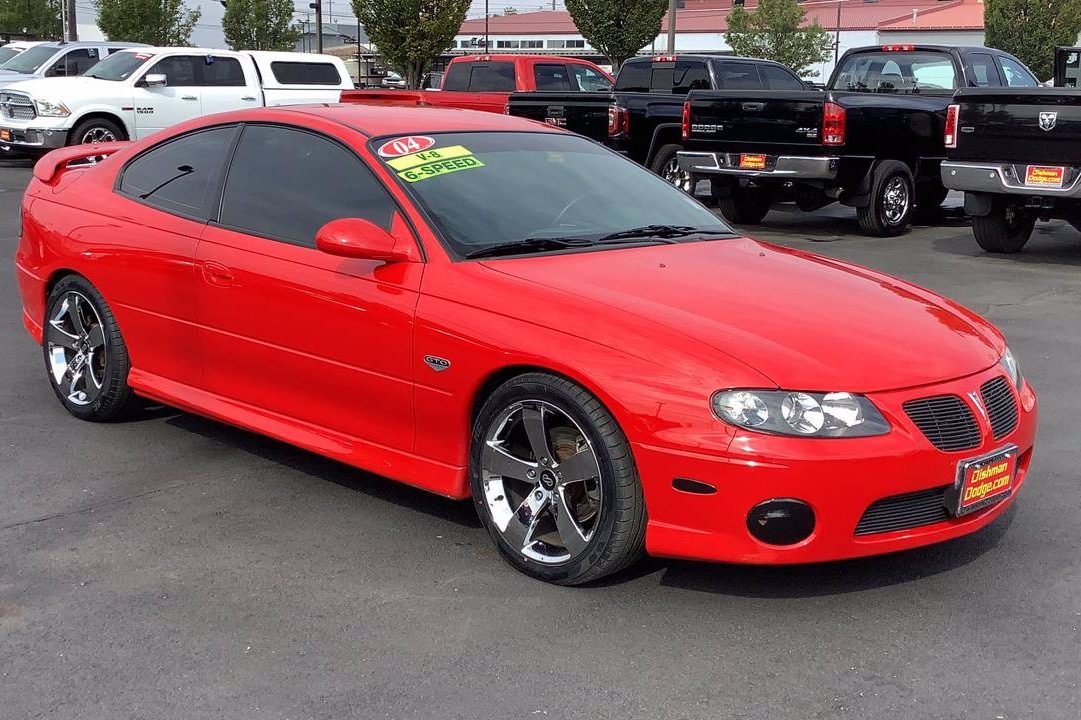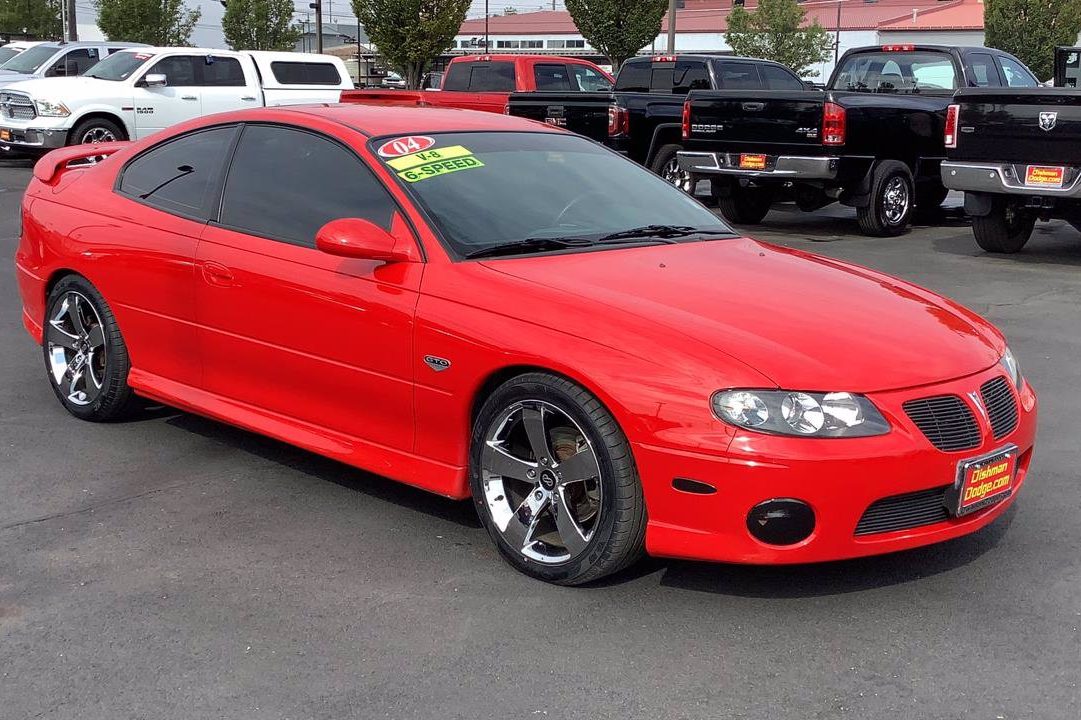 Born in Australia, but with American V8 power and a classic Pontiac badge, the reborn GTO is a rolling contradiction. It wasn't especially well-received when new, but the short-lived GTO is finally getting some recognition. Prices are on the rise, and clean examples are getting harder to find.
To stay under our $15,000 threshold, you'll probably have to stick to the first-year 2004 GTO. With 350 hp and 365 lb-ft of torque shifted rearward through a six-speed manual gearbox, however, this GTO at a Chrysler dealer in Spokane, Washington, still delivers plenty of thrust for just $13,000. Find a Pontiac GTO for sale
Jaguar XJR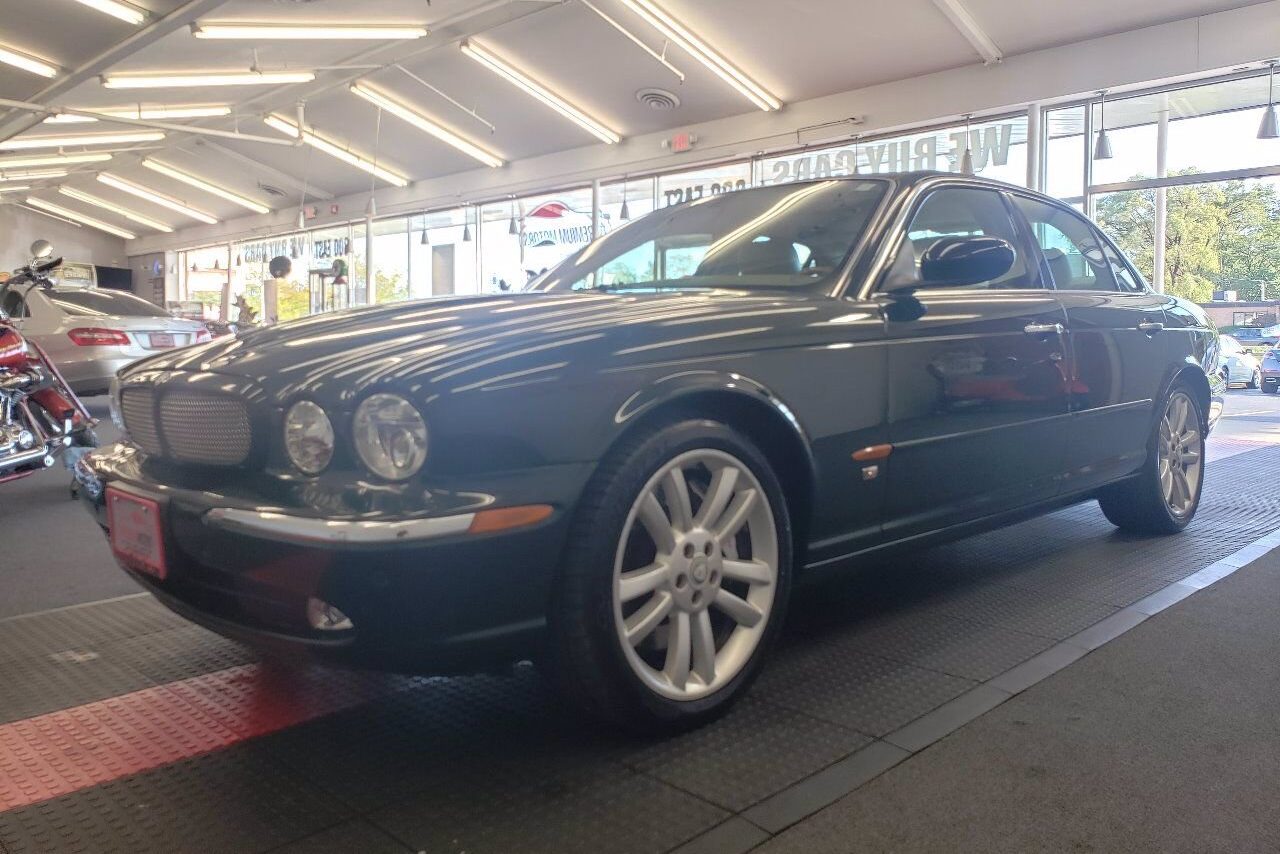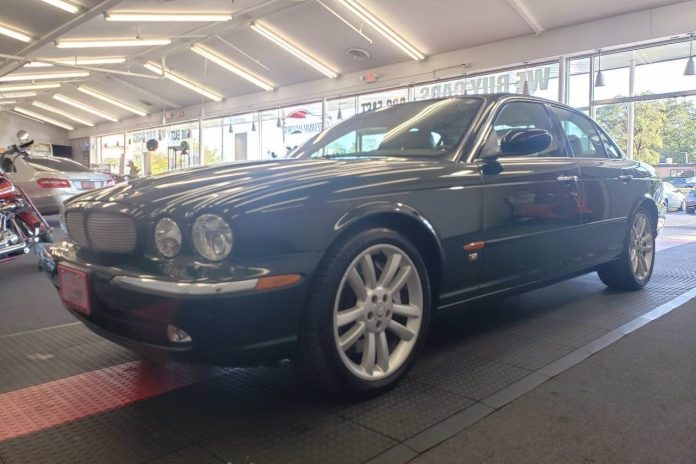 Jaguar has long slipped superchargers under the hoods of its coupes, convertibles, and sedans. Among the best of the breed is the XJR, especially the so-called X350 generation that was the last to make use of the classic quad-headlight, low-roof styling. The supercharged V8 cranked out 390 hp and 399 lb-ft of torque (which we'd round up to 400 lb-ft in conversation, just saying).
Finished in British Racing Green over a tan leather interior with plenty of burl wood trim, this first-year example in suburban Chicago ticks all the right boxes. For under $11,000, it leaves plenty of room for inevitable repairs, too, but we'd still gamble on it. Find a Jaguar XJR for sale
Porsche Cayenne Turbo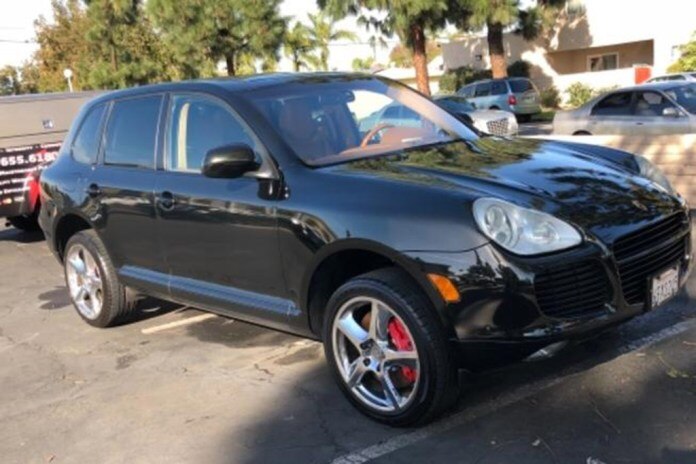 If we were ranking bargain hi-po cars on a pounds to horsepower to dollars ratio, the Cayenne Turbo would win hands down. Porsche's first SUV is dirt cheap now — it doesn't exactly have the resale of a contemporary 911. Oddly, Cayenne Turbos have a somewhat reasonable reputation for reliability, too.
Try a 2006 Cayenne Turbo – it just squeezes under our threshold, and it boasts a 450-hp turbocharged V8, all-wheel drive. Find a Porsche Cayenne for sale
Chevrolet Camaro SS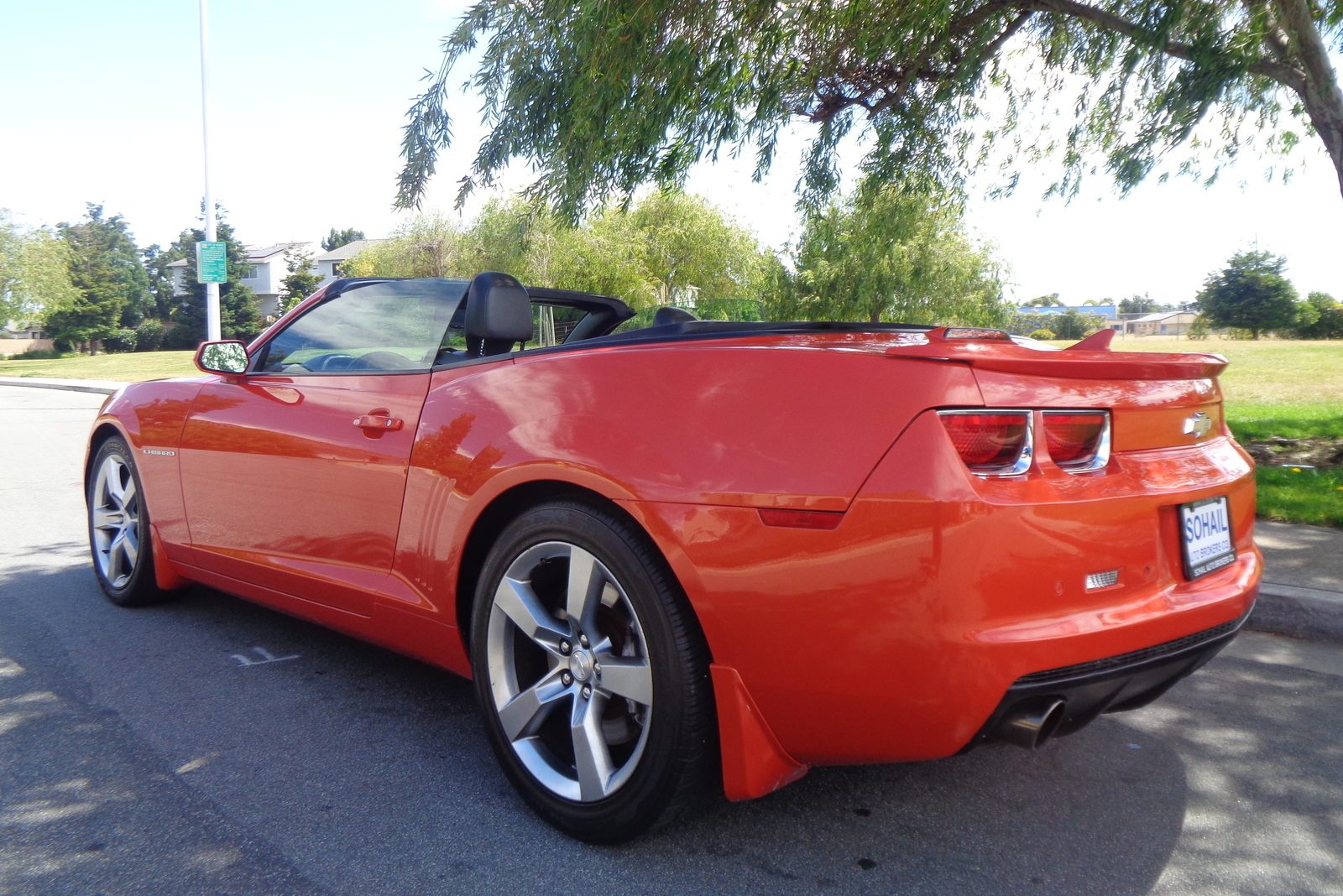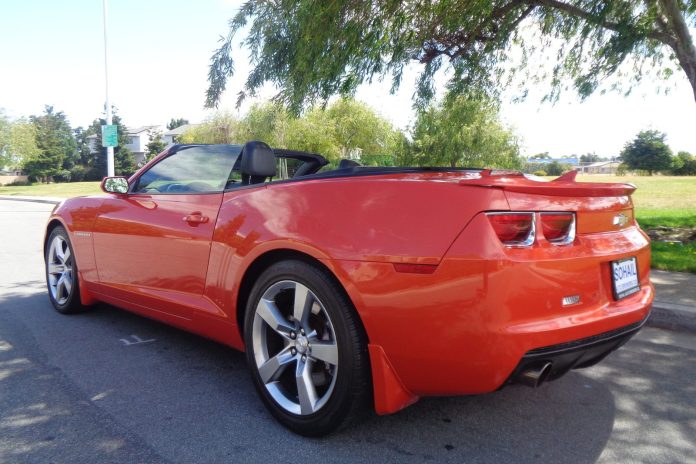 Set your search parameters to include Camaro SS models under $15,000 on Autotrader and you might be surprised at the variety. You'll find plenty of fifth-generation Camaros with a wide range of options, trims, and colors. Of course you'll want the SS with its 6.2-liter V8 rated at 426 horsepower.
We're partial to convertibles that also wear the SS badges. Plus, the Camaro droptop boasts by far the best outward vision — look, ma, no blind spots! Find a Chevrolet Camaro for sale
Jeep Grand Cherokee SRT8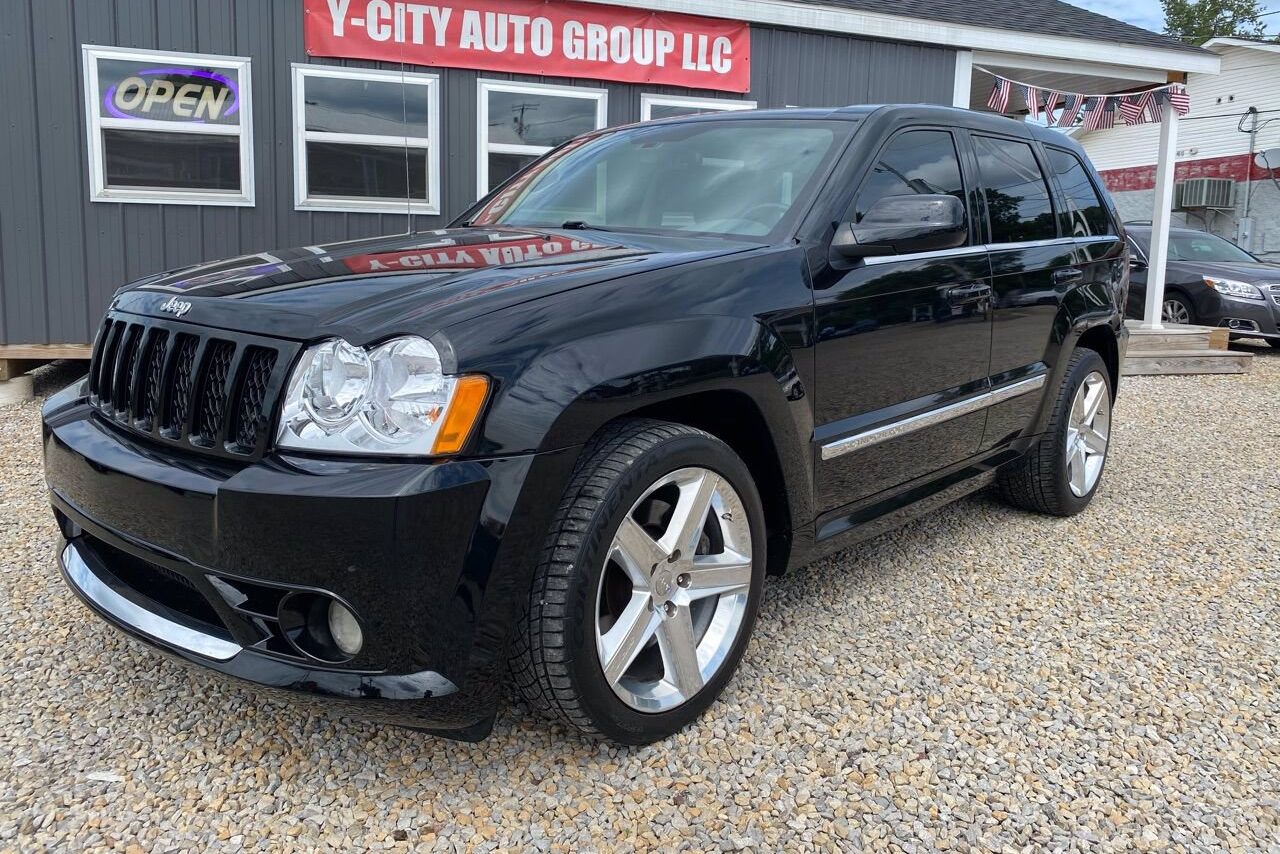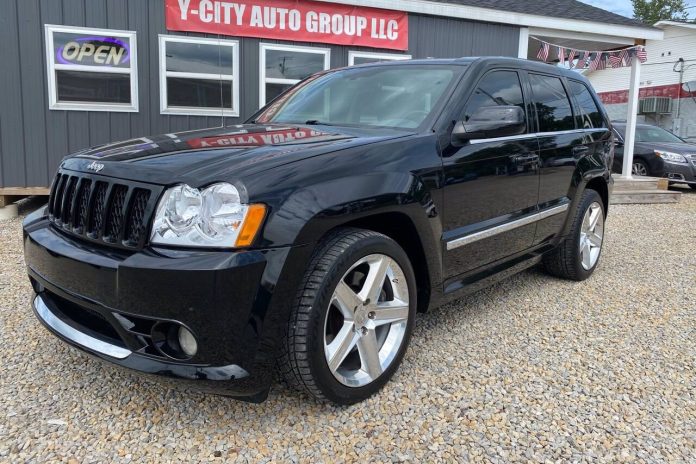 Whoa, when did Jeep's first super-SUV get so cheap? Forget what you think about the Jeep brand when it comes to the SRT8. Its lowered suspension, 20-inch wheels, big brakes, and bolstered seats are clues to the 420-hp 6.1-liter Hemi V8 found underhood.
For a while, the SRT8 was the fastest of Chrysler's performance cars, too, thanks to the grip offered by its standard all-wheel-drive system. No, you can't tow with a first-generation SRT8, but you certainly can haul something. Find a Jeep Grand Cherokee for sale
Mercedes-Benz E63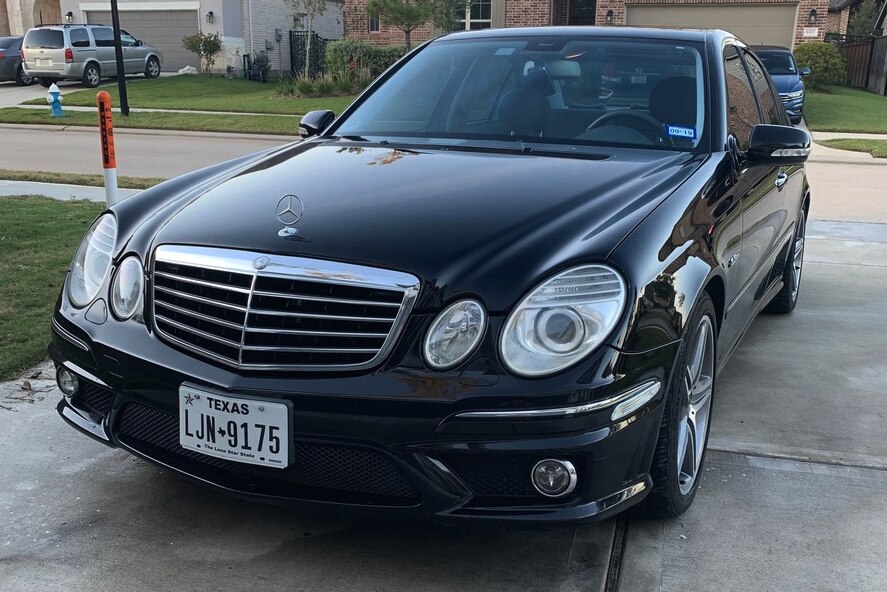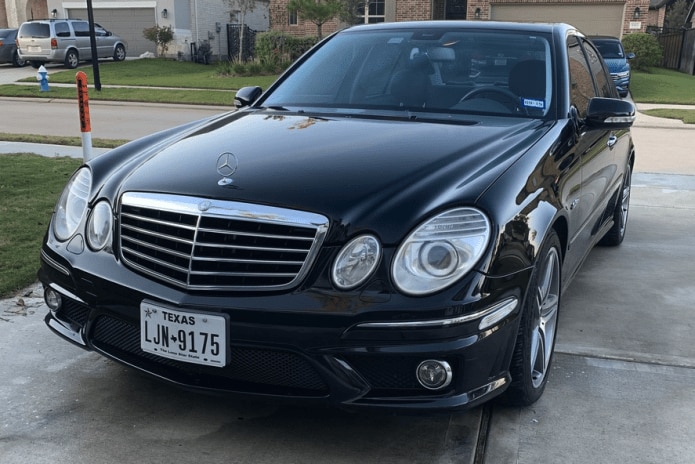 Yep, you can get an engine hand-built in Affalterbach, Germany, and a mid-size E-Class body for under $15,000. New for 2007 was the 507-horsepower 6.2-liter V8, which was AMG's first fully in-house design. Though there are many reliability issues to be aware of, the big V8 is a glorious engine, and it works so well in the ultra-subtle E63. Find a Mercedes-Benz E63 for sale
Nissan 370Z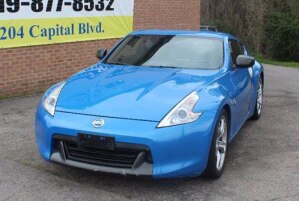 Want your sub-$15,000 go-fast car to look like it just rolled out of the factory? Consider the Nissan 370Z. A 2009 is nearly indistinguishable from the current version — and that's just fine with us.
Underhood you'll find a 3.7-liter V6, the latest version of Nissan's vaunted VQ family of engines. A 7-speed automatic transmission is common (and actually works quite well), but we'll stick with the 6-speed stick in this smurf blue example. With just over 102,000 miles, it's just getting broken in — and those are grippy track-ready tires we spy, too. Find a Nissan 370Z for sale