Starting sometime around Thanksgiving, an automotive cancer suddenly appears and spreads throughout the suburbs. It infects mostly sedans, minivans, crossovers and SUVs, but occasionally, something special happens: the reindeer antler disease spreads to another automotive segment, and it's one of my new favorite holiday traditions.
This time last year, my wife and I owned a 1998 Lexus LS400 and a RX350. Just before Christmas, my in-laws gifted us a set of reindeer antlers, which we promptly put in storage for the time being. The RX350 is already "mom" enough, and they would just look dorky on the LS400. Then in February, something changed: a 2011 Lexus IS F appeared in my garage. I knew the antlers had finally found a host.
After posting about what I had done on one of my favorite forums, it turned out I was not the only one that had bestowed my car with the reindeer antlers. There's something hilarious about seeing this parent-focused Christmas decoration adorning the windows and emblems of cars you wouldn't expect them to be on that's just so perfect — something funny about just how non-seriously these car owners take their sports cars. Here's a collection of "reindeer antler" pictures sent to me by sports car owners — and to say it's fantastic is an understatement.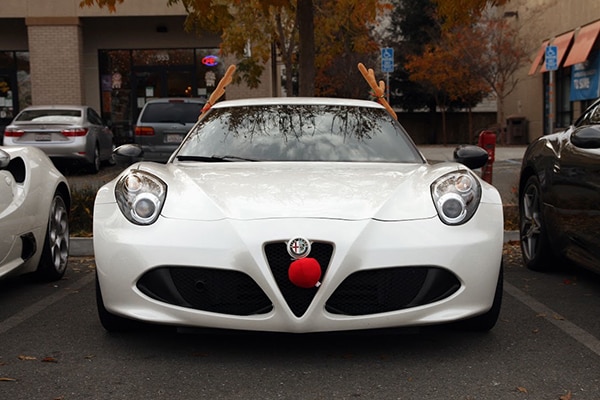 Chan's Alfa 4C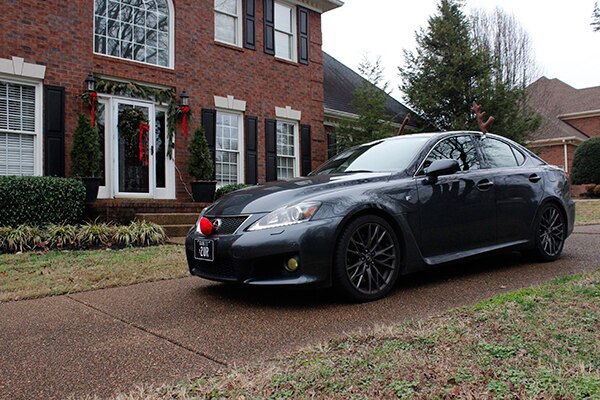 My very own Lexus IS-F.
James' E90 BMW M3.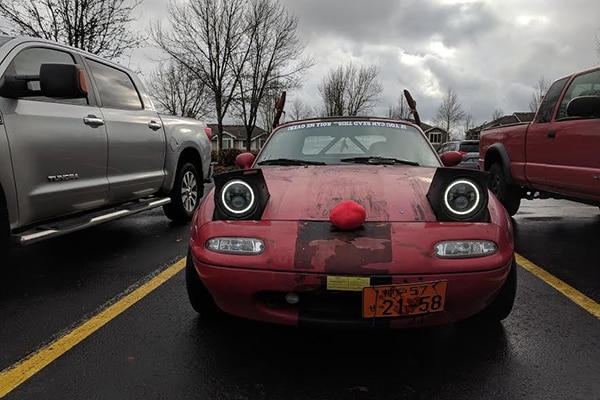 Doug's autocross NA Mazda Miata.
James' Smart fortwo (Courtesy of Clarksville Power Wheels and Ride on Toys on Facebook).
Tyler's ND Mazda MX-5 Miata.
If you also have a sense of humor and you'd like to join the growing movement of car owners with reindeer antlers on there sports car, but you don't have a sports car yet, here is a link to find one for yourself!
MORE FROM OVERSTEER:
Here's Why the Koenigsegg Agera RS Is Worth $10 Million
I Bought the Most Unreliable BMW Ever Made
Autotrader Find: 1990 Subaru Legacy With a Landau Roof