Off-road pickups like the Ford F-150 Raptor and Toyota Tundra TRD Pro are hugely popular right now. In turn, every full-size truck manufacturer is scrambling to introduce as many off-road-oriented model variants and trim levels and packages as possible. For that reason, this budding sub-segment is feeling a little chaotic.
I wanted to write this article to outline the hierarchy in the segment once and for all. In my eyes, there are three tiers to this segment, and they're differentiated by performance and price.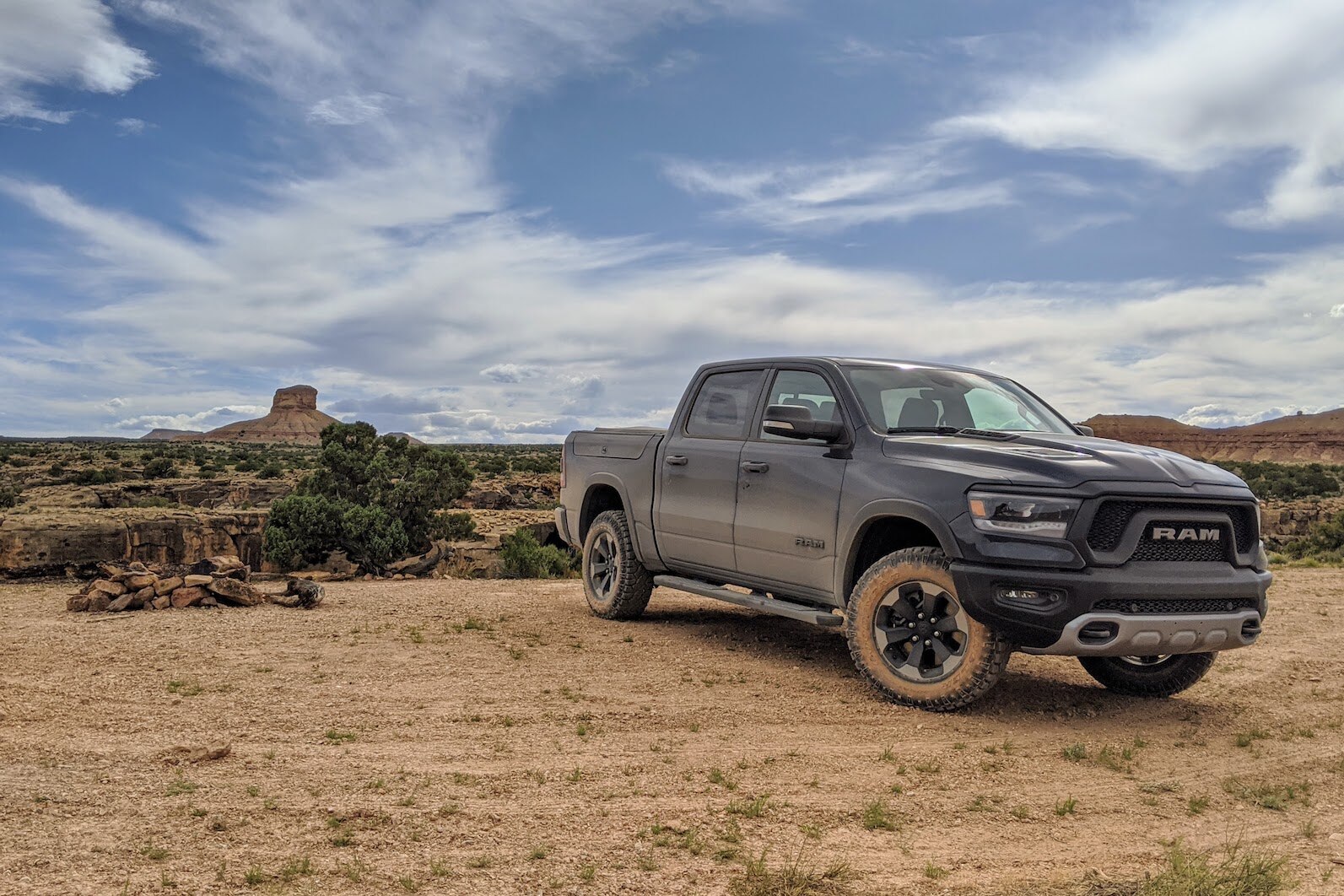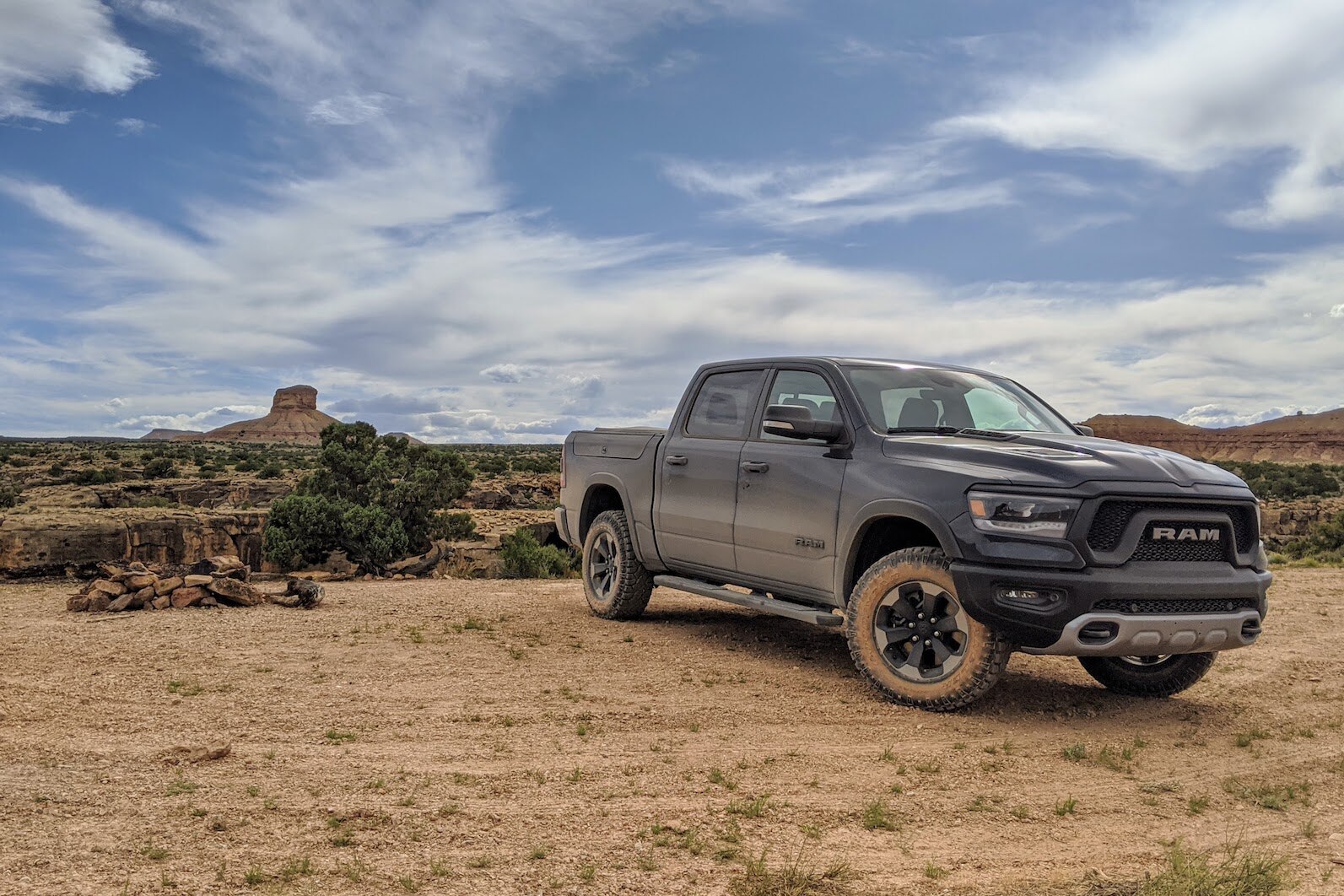 Bottom Tier:
Chevrolet Silverado Trailboss
GMC Sierra AT4
Nissan Titan Pro-4X
Toyota Tundra TRD-Pro
Ram 1500 Rebel
Ford F-150 Tremor
None of these vehicles warrant comparison with the F-150 Raptor or Ram 1500 TRX. The trucks in this tier see their styling tweaked to differentiate them from their non-offroad trims. Expect them to include their respective off-road packages as standard (Z71, TRD Off-Road, FX4) while adding unique grilles (an easy, low-cost part for an automaker to change) and an accent color, often in the form of exposed red tow hooks. All-terrain tires, upgraded shock absorbers, a few skid plates, and unique wheels are also common additions.
In this space, I'm least impressed by the content of the Silverado Trailboss and Sierra AT4 packages; they add little that will actually affect off-road performance. The Titan Pro-4X is pretty tame as well, though it at least comes with a traditional locking rear differential. The Tundra has never been offered with a rear locker, though the TRD Pro at least adds a set of internal bypass shock absorbers. The Ram Rebel has similar shocks but can also be optioned with an air suspension and is available with a diesel engine. The most impressive of these lower-tier off-roaders is the new-for-2021 F-150 Tremor, which packs everything you've come to expect at this level, plus a front locking differential to go with the rear locker, a bank of pre-wired auxiliary switches, and a bevy of electronic aids from Trail Control, to one-pedal off-road driving, to a trail turn assist feature. Its styling is also differentiated more than that of its competitors; no surprise given that the best-selling F-150 likely has the biggest development budget of any vehicle on sale.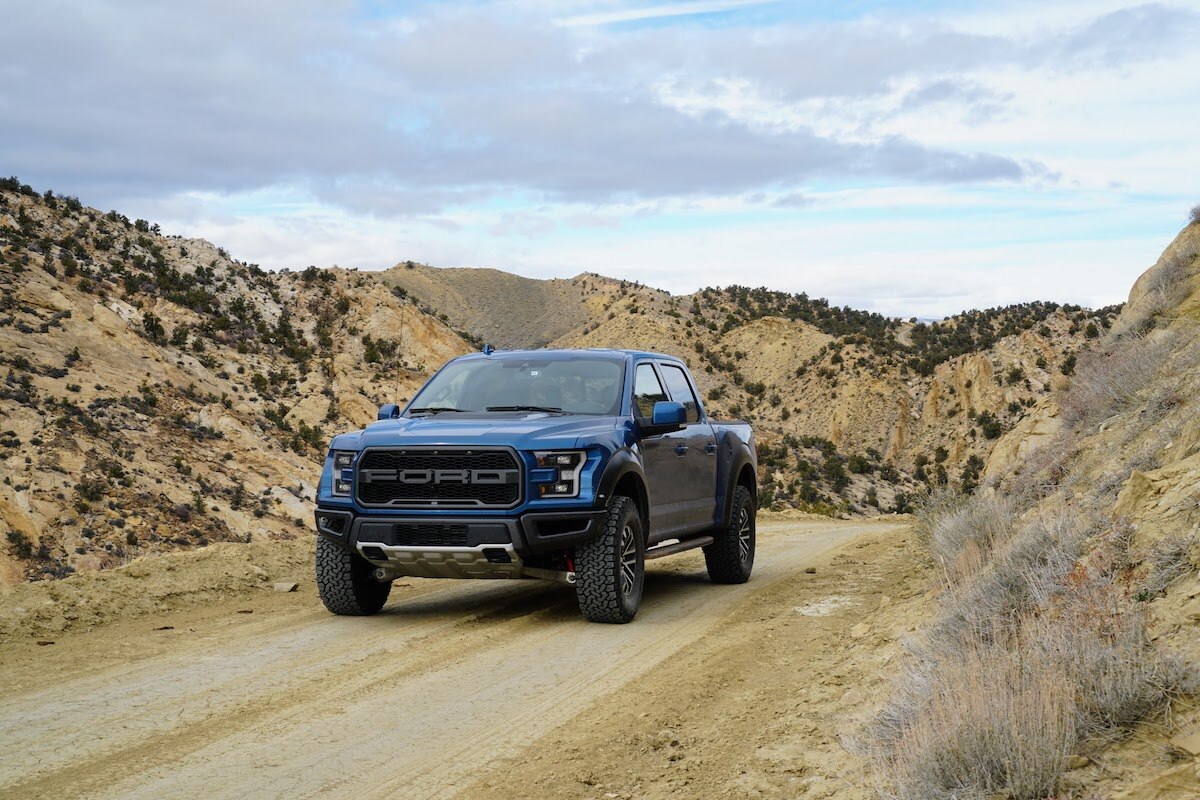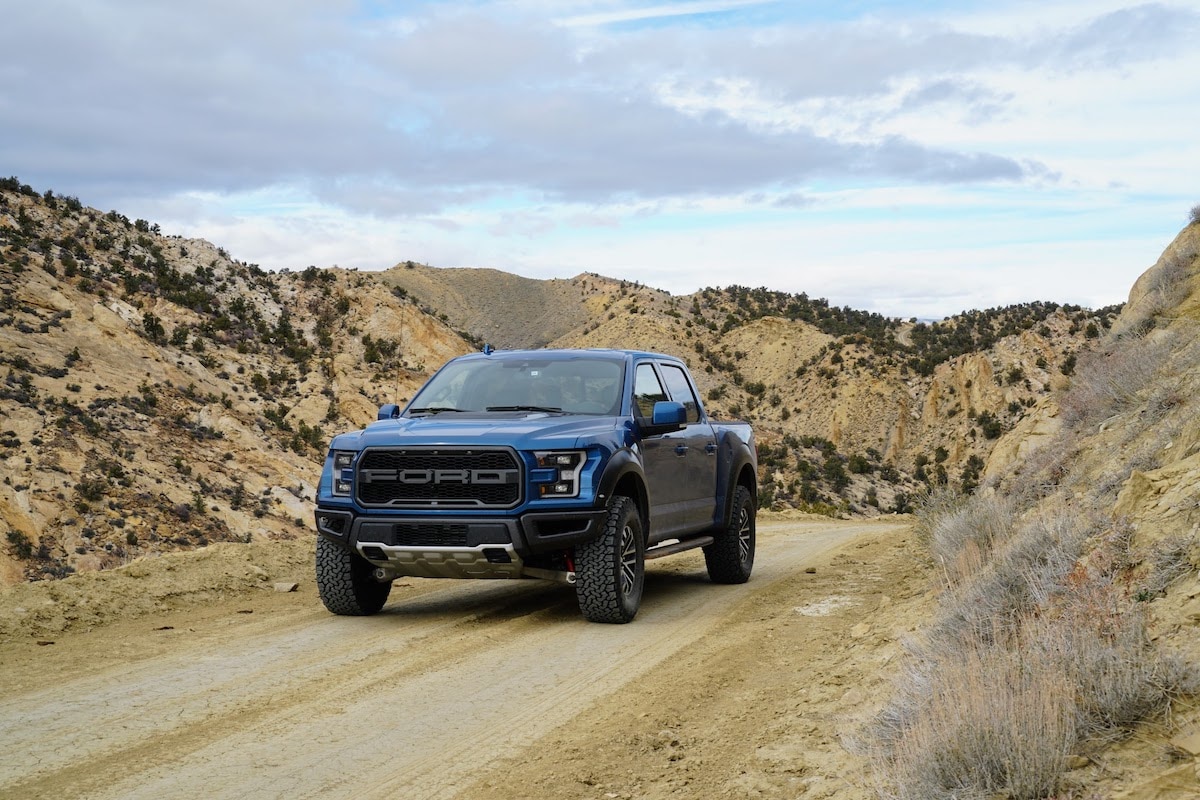 Middle Tier:
2020 Ford F-150 Raptor 3.5L Twin Turbo V6
Here's where we get into 35-in tires, revised bodywork, electronically-supplemented long-travel suspension, trim-specific driving modes, and added power. As of right now, the only vehicle I'd put in this tier is the 2020 Ford F-150 Raptor. The second-generation Raptor comes with a high-output version of Ford's 3.5-liter twin-turbo V6, putting out 450 horsepower and 510 lb-ft of torque. With Ford's rollout of an all-new F-150 for 2021, a third-generation Raptor is on the way and will likely debut as a 2022 model with pricing similar to that of the second-gen model. I expect Ford to continue offering the 3.5-liter EcoBoost in the new Raptor, maybe with a small power bump.
While the new-for-2021 Ram 1500 TRX packs a behemoth supercharged 6.2-liter V8 making 702 horsepower, that powertrain puts the vehicle into the $80,000-$100,000 pricing category. As this will price out many would-be buyers, I have a feeling Ram will introduce a lower-power version of the TRX in the next year or so, likely using the company's 6.4-liter V8; maybe with a slight bump in power that better aligns it with the output of the Raptor's twin-turbo V6.
I also think it would make sense for Toyota to introduce a Tundra of this caliber when they roll out the next generation of their full-size truck, likely for 2022. The new Tundra is already said to make use of a turbocharged V6 engine, similar to what you'll find in the F-150. I'll stop short of putting money on this though, as Toyota is notorious for taking a hyper-conservative approach to everything.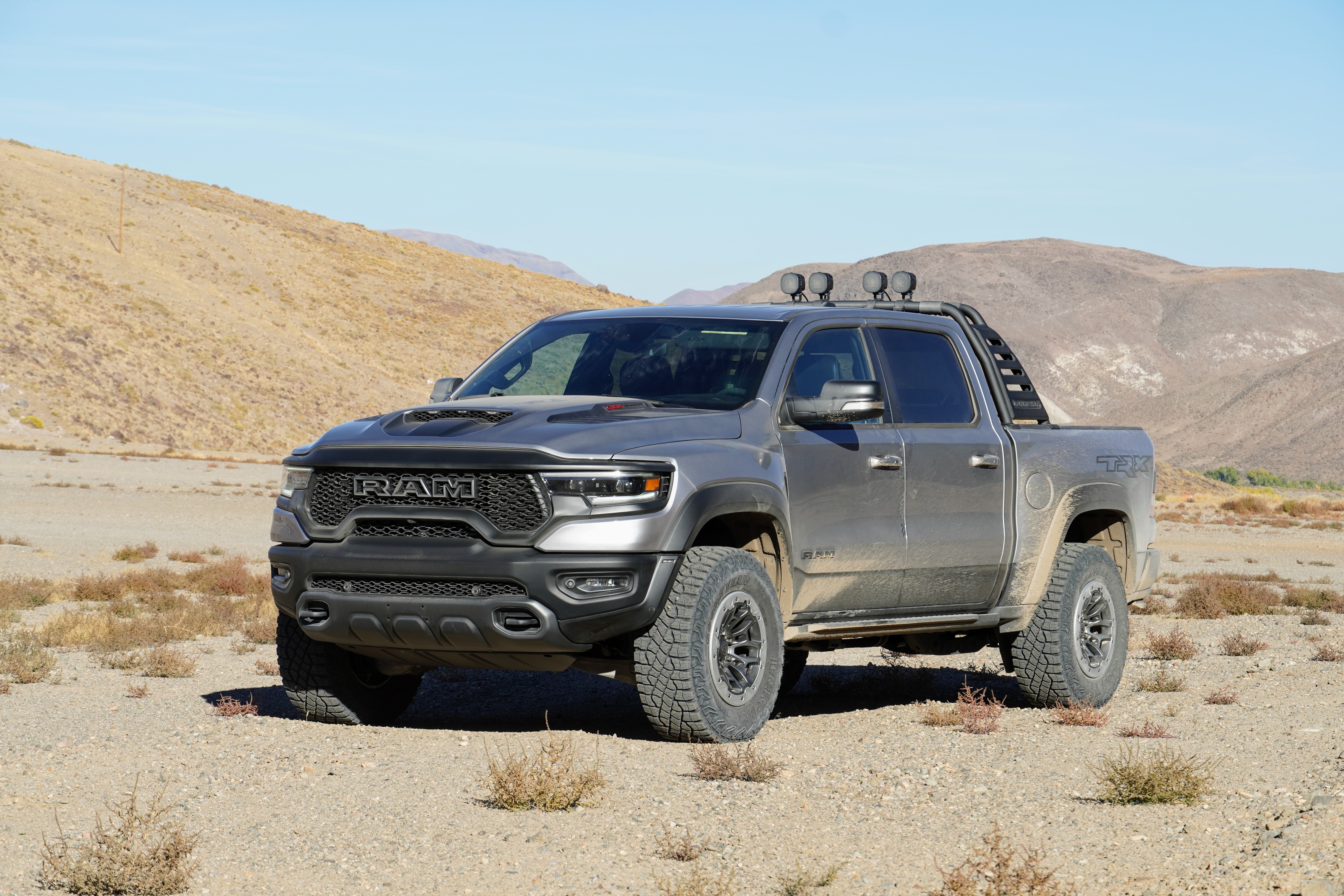 Top Tier:
2021 Ram TRX 6.2L Supercharged V8
As was the case with the 'middle tier' section, there's currently only one vehicle in the top-tier of the off-road truck segment. And just as in the section prior, expect this to change in short order. What will differentiate these vehicles from the middle-tier is primarily powertrain related, or at least I think it will be when everything shakes out.
For now, though, the 2021 Ram 1500 TRX enjoys top-dog status in the off-road full-size pickup space. It utilizes the Chrysler group's 6.2-liter supercharged V8 engine, also referred to as the 'Hellcat' motor, which in this application makes 702 horsepower and 650 lb-ft of torque. Like the Raptor, the TRX makes use of an electronically-adjusting long-travel suspension with remote oil reservoirs, a 'Baja' driving mode, a wider track with wider fenders, and a number of other performance bits.
The Ram's reign as the full-size truck segment's 'apex predator' will be short-lived though, as Ford is all but confirmed to be introducing a competing version of the new Raptor, which should pack the Blue Oval's 5.2-liter supercharged V8, which can currently be found under the hood of the new Mustang GT500. We'd bet it'll be priced in accordance with the 1500 TRX and make ever so slightly more power than the TRX's 702 horsepower and 650lb-ft.
So there's a look at how things stand in the world of full-size off-road trucks headed into the 2021 model year. These vehicles are undoubtedly exciting, not only for the technology they often come with but also for the fun experiences they enable. Just know that all of them aren't created equal. Find a 4WD truck for sale