Spending as little as possible on a supercar can be a gamble, your way to Internet fame, or even a brilliant decision should you come across an unexpected bargain.
Should you find yourself lusting after a Lamborghini, it can definitely be appealing to seek out the cheapest one available. Late-model Lambos are, at least by supercar standards, almost approachable. Lamborghini has been under Volkswagen's umbrella since the 1990s. While its cars aren't Jetta sedans with wedgy styling, they have a far more complete and cohesive feel than the rather cobbled-together Countach models of the 1980s.
Still, don't fool yourself into thinking a cheap Lamborghini will be your ticket to big thrills for a low price. The least-expensive part about buying a bargain supercar is the initial cost of entry.
Those disclaimers aside, a used Gallardo offers a tremendous amount of performance paired with flashy style and a sophisticated flair for about what you might spend on a fully-load Ford F-250 Super Duty. Yes, really. What's more surprising, that there are (somewhat) cheap Lamborghini models on Autotrader or that pickup trucks now circle the 6-figure price point?
We'll let you decide that one. For now, let's have a look at five of the least-expensive Lamborghini models on Autotrader. To keep this list from being humdrum (if that's possible in the world of Lamborghini), we've honed in on cars that really piqued our interest, rather than simply sorting by price.
1. 2007 Lamborghini Gallardo Spyder: $85,000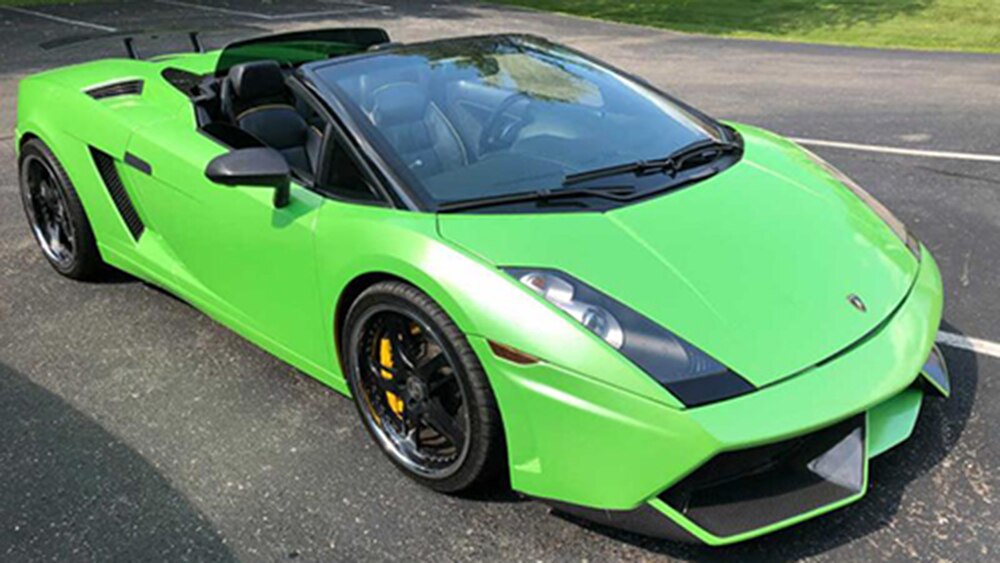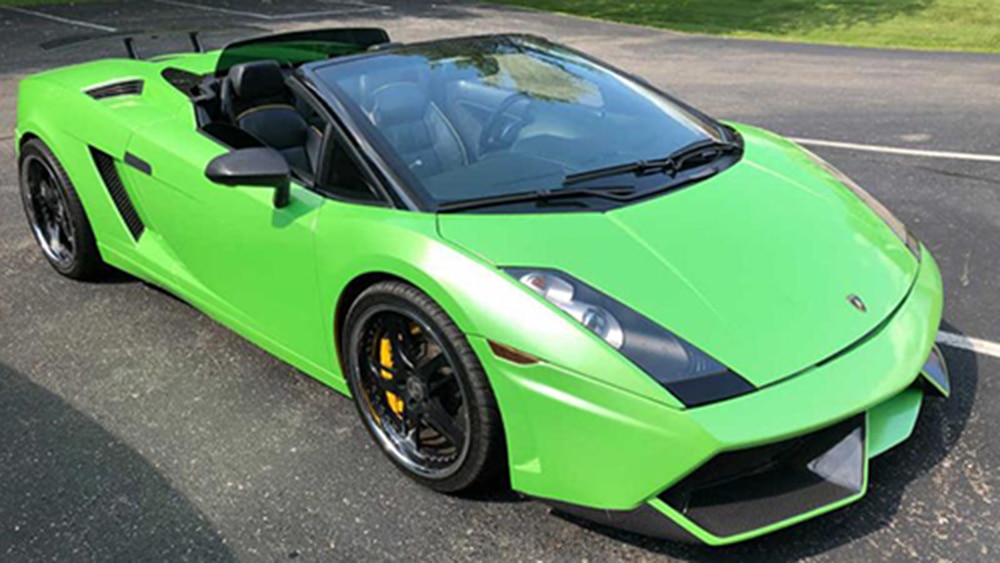 The cheapest Lamborghini on Autotrader right now is this bright green Gallardo droptop offered by a private seller just outside Louisville, Kentucky. That's a long way from a Lamborghini dealer (the closest ones are in Nashville and Columbus, Ohio), which might help explain its $85,000 price tag.
The seller points out that this Gallardo left the factory in yellow but has been wrapped in its current highlighter green. Hey, that's almost like two cars in one! Its front bumper is in the style of a later Gallardo LP-570, and it has various carbon fiber accents. Those modifications are pretty tasteful overall, and they don't detract from the attention-grabbing looks. You'll also find aftermarket wheels. Inside, the Gallardo seems to present nicely with limited wear on its leather seats and only an aftermarket touchscreen head unit.
The 513-horsepower V10 is teamed with a 6-speed e-gear automated manual transmission with paddle shifters, and power goes to all four wheels. Those are still impressive figures nearly 15 years later. See Lamborghini Gallardo models for sale
2. 2004 Lamborghini Gallardo Coupe: $89,999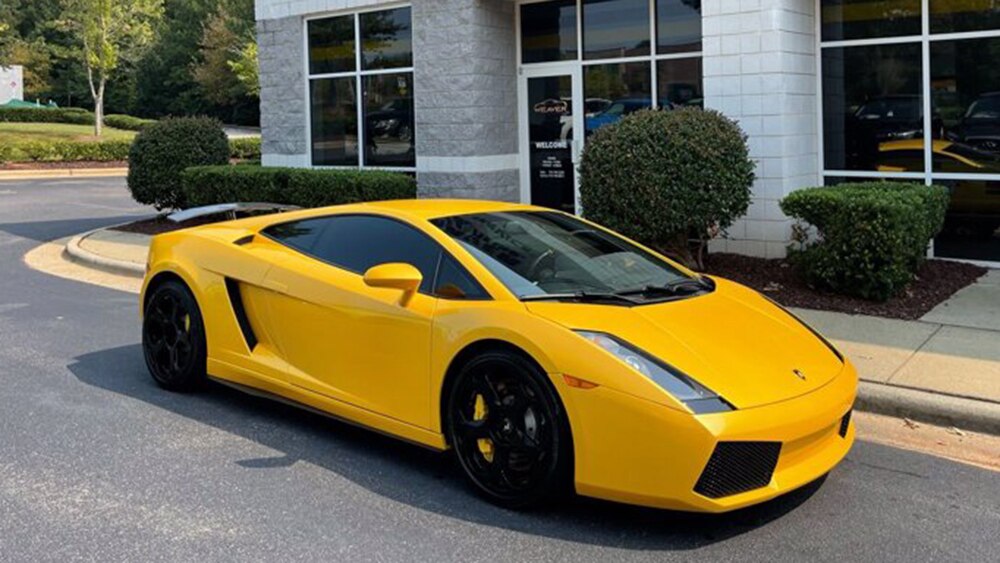 Roadsters may have cost more when they were new, but hardtop versions of most supercars hold onto their value better. That explains why this yellow 2004 Gallardo Coupe — a first-year model — costs just shy of $90,000. This one touts a few subtle upgrades, such as Superleggera-style exterior styling bits, a rear spoiler, and an aftermarket touchscreen. Those are easily reversible if you want to go back to stock, though they do enhance the car's curb appeal overall.
This one is offered from a used car dealer in Cary, North Carolina, and its e-gear clutch is estimated to have about three-quarters of its life remaining. That's a big selling point since these clutches are costly wear items to replace. See Lamborghini Gallardo models for sale
3. 2008 Lamborghini Gallardo Superleggera: $99,998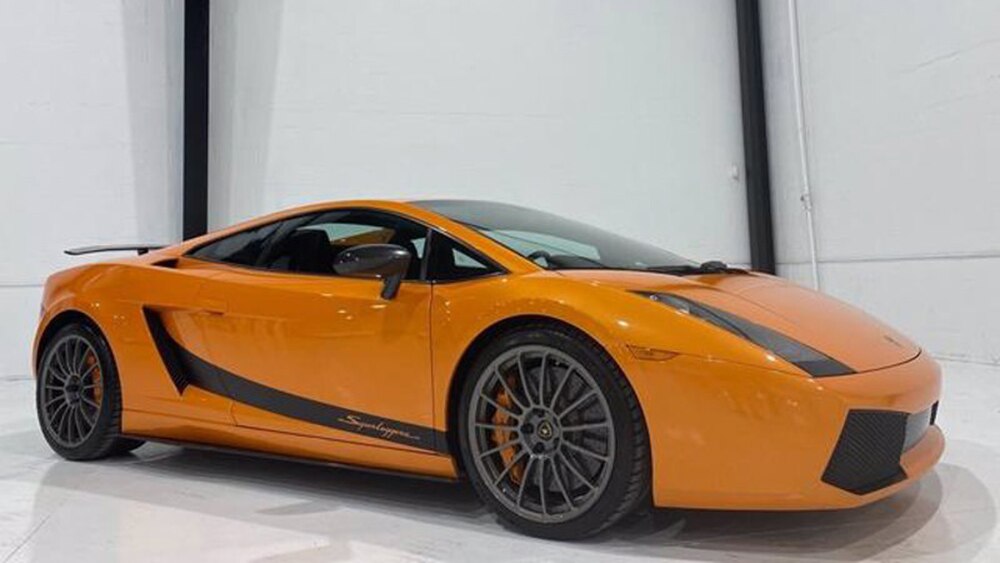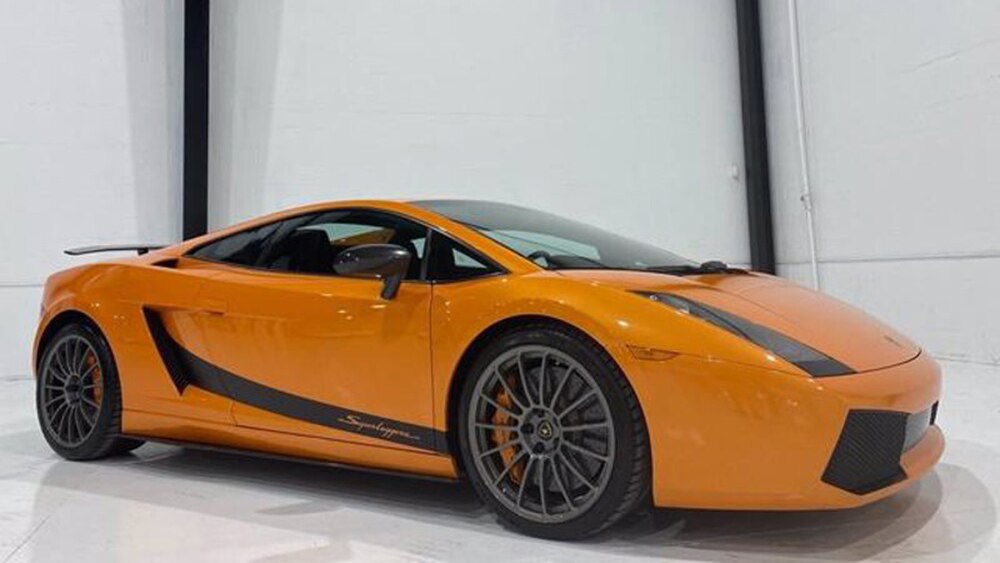 Arguably the most tempting car on our list — at least to this author — is this particular Gallardo Superleggera at a dealer in Florida. The Superleggera is pretty neat in its own right, a lightweight version of the somewhat portly Gallardo that still maintains a sufficiently comfortable and feature-heavy cabin. Lamborghini used various carbon fiber bits to shave upward of 200 pounds from the Gallardo, which improved performance. Window tint aside, this one looks to be all stock, too.
So why's it so inexpensive? Just check out that mileage! This Gallardo has managed to cover nearly 111,500 miles in the last 13 years, a feat that would put it just slightly below average for a typical car but well ahead of the norm for a Lamborghini. Getting a Gallardo to a six-figure odometer reading is a costly endeavor, so we suspect previous owners have done a good job keeping this one up. It sure looks nice. See Lamborghini Gallardo models for sale
4. 2004 Lamborghini Gallardo 6-Speed: $109,995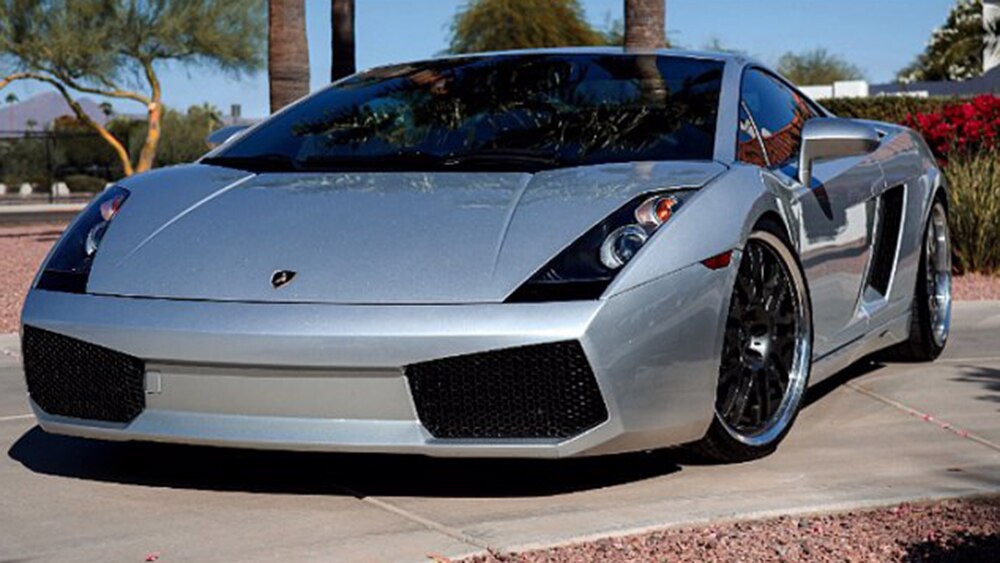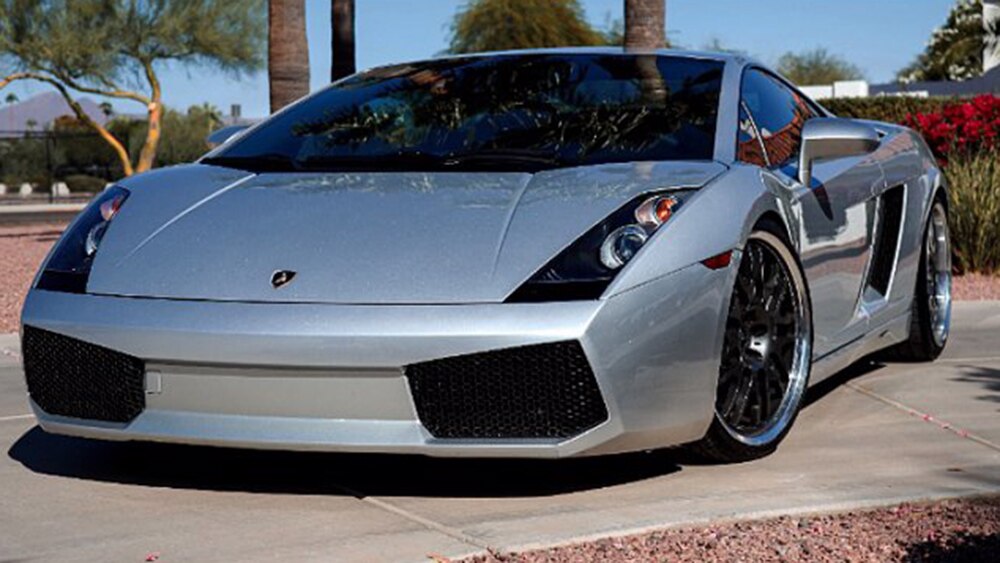 The cheapest Lamborghini Gallardo with three pedals and a gated manual transmission shifter on Autotrader is this silver first-year one at a dealer in Scottsdale, Arizona. Its 57,000 or so miles puts it above average for a typical Gallardo, but we might be willing to overlook that fact due to its transmission setup. Estimates from various sources suggest that fewer than 10% of Gallardos left the factory with a manual transmission, so it's definitely worth seeking one out.
This particular car is painted an inoffensive silver. It has decent-looking aftermarket wheels, tinted taillight lenses, and a touchscreen stereo — all items that you can reverse should you want to take it back to stock. See Lamborghini Gallardo models for sale
5. 2006 Lamborghini Murcielago Coupe: $159,995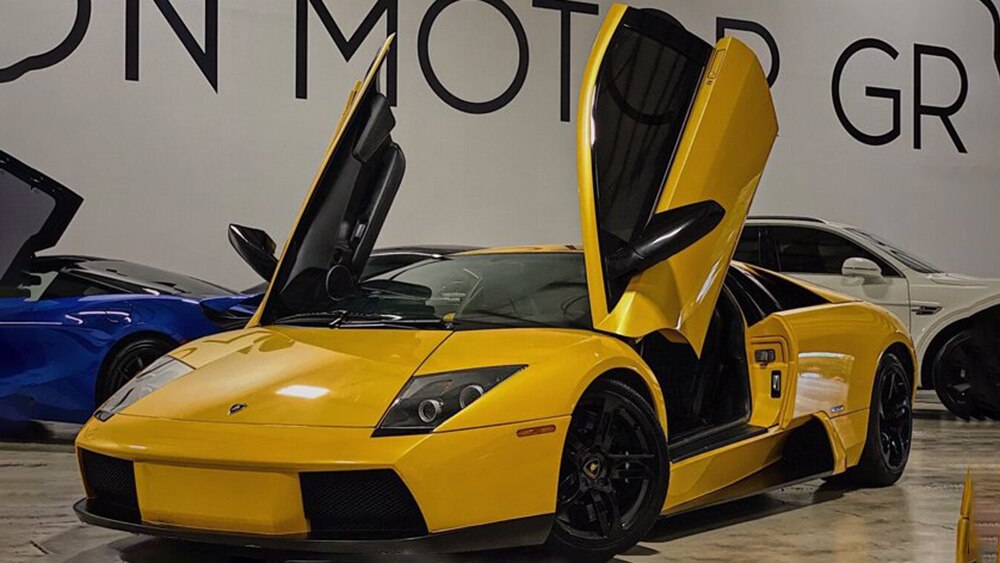 We had to up our budget considerably to find a different model Lamborghini. Gallardo models were built in big numbers, at least for the raging bull's factories. Predictably, they're fairly common.
To hop into a 12-cylinder model, you'll need to step up to this $159,995 Murcielago at a used car dealer in Orlando. And what a ride a 12-cylinder Lambo is. This one has under 26,000 miles, and its arrest-me-now yellow paint will definitely get plenty of attention. There are a few aftermarket bits, such as lower-trim bits and what looks to be a non-original radio, but overall this Murci presents well for the money.
The Murcielago was built over the course of nearly a decade as the replacement to the Diablo. It benefited considerably from Volkswagen's involvement, especially in terms of assembly quality and design. Earlier models such as this one used a 572-hp 6.2-liter V12, good for a sub-4-second 0-60-mph sprint. That's impressive performance for any car. Like the later Gallardo, an e-gear automated manual gearbox with paddle shifters is comparatively common equipment. See Lamborghini Murcielago models for sale
More Lamborghini from Oversteer