Editor's note: You may want to read more of Autotrader's model vs. model comparison car reviews as well as the 2014 Jeep Grand Cherokee used car review, the 2013 vs. 2014 Jeep Grand Cherokee review and the 2010-2013 Toyota 4Runner used car review.
If you're looking for a midsize SUV that can carry a family and hold its own off the pavement, you're probably interested in the Jeep Grand Cherokee and the Toyota 4Runner. Specifically, if you're searching for used models, you're probably interested in the 2011-2014 Grand Cherokee and the 2010-2013 4Runner, as they strike a good balance for most shoppers between reasonably affordable, relatively new and fairly well-equipped. But which one is best? Which one should you get? We've created a close comparison of the two SUVs to help you find out — but first, we're covering the basics.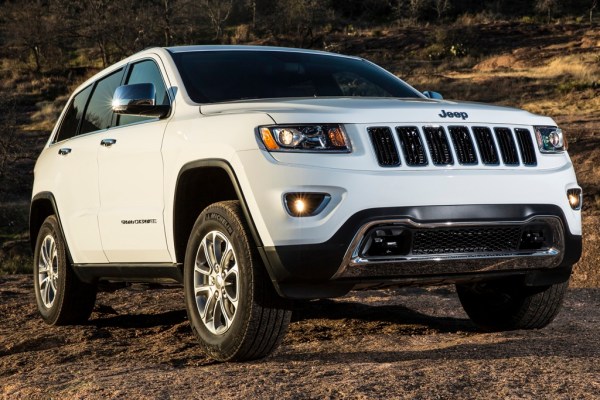 2011-2014 Jeep Grand Cherokee: The Basics
The fourth-generation Jeep Grand Cherokee debuted for the 2011 model year. Dubbed the "WK2" model in enthusiast circles, the latest Grand Cherokee offered a vastly more modern interior and exterior than the previous version, along with improved technology and safety equipment. Initially, a 3.6-liter V6 and a 5.7-liter V8 were offered, but the lineup added a high-performance "SRT" model with a larger V8 in 2012, and a fuel-efficient turbodiesel variant in 2014. Also in 2014 was a facelift that brought a new look to the Grand Cherokee, along with new 8-speed automatic transmissions (for better performance and gas mileage) and an improved interior.
2010-2013 Toyota 4Runner: The Basics
Although Toyota rolled out an all-new 4Runner in 2010, it remained true to its original body-on-frame, truck-like form — even though many other SUVs long abandoned that practice. The 4Runner initially offered a muscular 270-horsepower V6 or an abysmal 2.7-liter 4-cylinder; the 4-cylinder was quickly dropped when sales were predictably minuscule. No V8 was offered, though the V6 was more than enough to motivate the 4Runner, especially given its 278 lb-ft of torque. For 2014, the 4Runner was freshened with new styling; we're cutting off this comparison at 2013 largely because shoppers on a budget will find that the 2010-2013 4Runner closely matches up with the slightly newer 2011-2014 Grand Cherokee.
Reliability
In terms of reliability, the 4Runner is a step above the Grand Cherokee. In fact, according to reliability experts at J.D. Power, it's two steps above: The Grand Cherokee earns three out of five for reliability, indicating an average score, while the 4Runner earns a perfect five out of five — indicating "among the best" reliability. This is the major reason used 4Runner models are so much more expensive than most rivals: They have a deservedly strong reputation for dependability, which bolsters resale values as used-car shoppers prioritize long-lasting vehicles with minimal repair costs.
Fuel Economy
With the exception of the highly unusual 2010 4Runner 4-cylinder, which returned 18 miles per gallon in the city and 23 mpg on the highway, the 4Runner used only one powertrain: a 270-horsepower V6 that earned 17 mpg city/22 mpg hwy.
The Grand Cherokee, however, had more powertrain options. Most models used a 290-hp 3.6-liter V6, which returned 16 mpg city/22 mpg hwy until 2013, and 18 mpg city/25 mpg hwy with the new 8-speed automatic in 2014. Drivers who wanted more power could opt for a 360-hp V8, which returned 13-14 mpg city/19-22 mpg hwy. For fuel economy-minded drivers, a 240-hp turbodiesel option became available in 2014, boasting 21 mpg city /28 mpg hwy.
Although some versions of the Grand Cherokee earn worse gas mileage than the 4Runner, the drop in fuel economy usually comes with a commensurate increase in engine power and performance. Drivers who prioritize fuel economy are more likely to find what they're looking for in the 2014 Grand Cherokee, with its optional diesel powertrain and new 8-speed automatic, than in the 4Runner.
Safety
In terms of crash safety ratings, both the 4Runner and the Grand Cherokee earned the same score: four stars overall from the National Highway Traffic Safety Administration, following four stars in side impact tests, three stars in the rollover rating and five stars in the frontal crash test.
As for safety equipment, however, the Grand Cherokee was far more advanced than the 4Runner. While the 4Runner offered all the features you might need — like traction control, an anti-skid system, side curtain airbags and anti-lock brakes — the Grand Cherokee countered with all those, plus more features you may want, like adaptive cruise control, blind spot monitoring and automatic pre-collision braking. While safety ratings may be the same, there's no doubt the Grand Cherokee offered more features to help prevent an accident than did the 4Runner.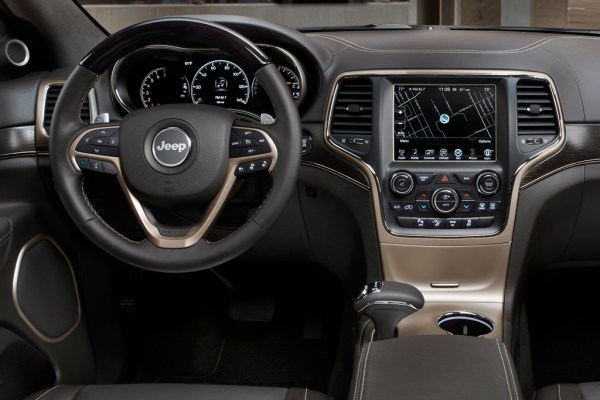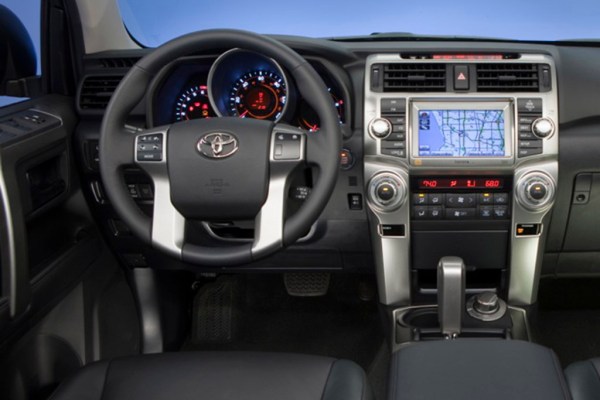 Technology
As in the safety section, the Grand Cherokee far outpaces the 4Runner in terms of technology. It offered a better infotainment system, along with a long list of additional features and options — from powertrain technology (a diesel engine) to safety features (mentioned above) to high-tech items like keyless access, a panoramic sunroof, an air suspension, heated rear seats and more.
Although base-level versions of the Grand Cherokee and 4Runner may be relatively similar, shoppers who prioritize technology will want a Grand Cherokee — and they'll want a high-end trim level of the crossover with as many gadgets as possible.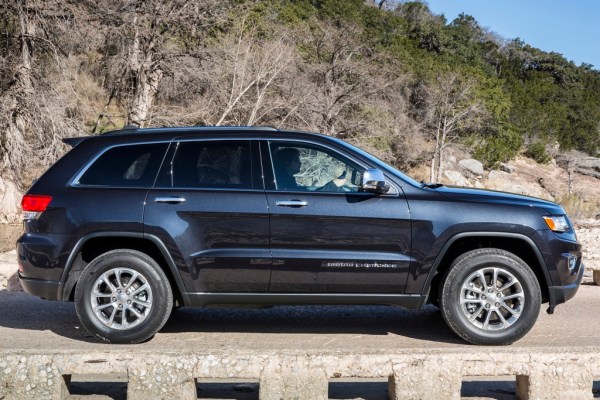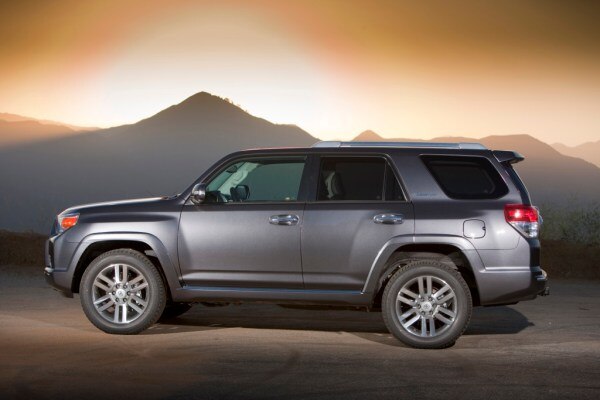 Value
The 4Runner and Grand Cherokee models we're comparing overlap from 2011 to 2013. The average asking price for a 2011-2013 Grand Cherokee on Autotrader is merely $19,600, while the average asking price for a 2011-2013 4Runner is a whopping $26,000 — not even close to the Grand Cherokee's figure. This, combined with the Jeep's better gas mileage, better technology, larger array of features and increased engine choices — along with improved ride quality — makes the Jeep a better value than the 4Runner.
Autotrader's Advice
But while the Jeep may be a better value, it's not necessarily a better vehicle. Sure, the Jeep has more equipment, features and technology. It's also easier to drive, especially on the pavement, as its unibody architecture is better for comfort and handling compared to the 4Runner's body-on-frame chassis. And the Jeep is far less expensive than its Toyota rival. But then we get back to reliability: The Jeep is good, sure, but the Toyota is truly impressive; it'll likely hold up for years or even decades to come, even when it's abused and driven hard in tough conditions. If you're looking for a good used vehicle for a few years, the Grand Cherokee — with all its benefits — outshines the 4Runner. But if you want something that can last longer, you may want to overlook its other flaws and go with the tough, durable 4Runner.
Find a Used Jeep Grand Cherokee for sale