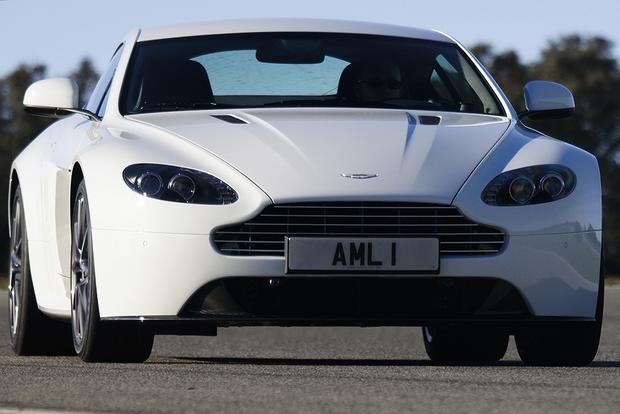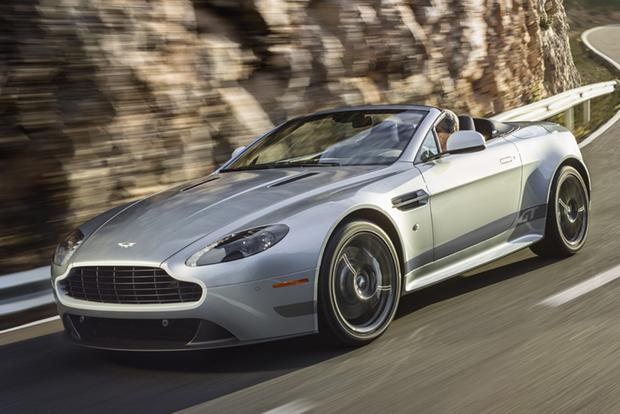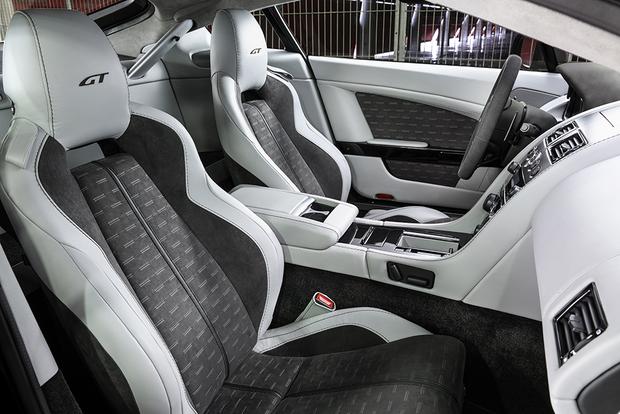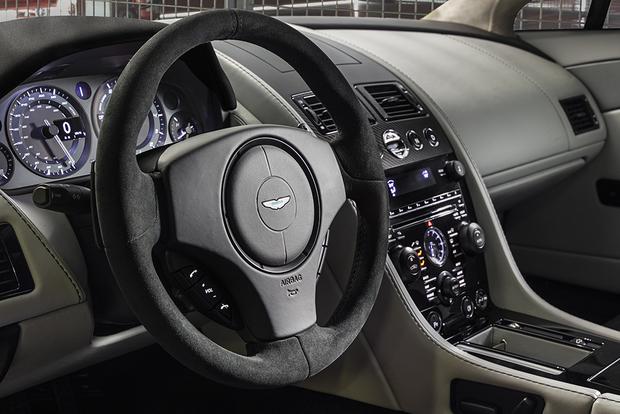 What's New for 2015?
The V8 Vantage adds a track-focused GT model for the 2015 model year. Otherwise, the aging sports car remains the same old entry-level Aston we've grown to love.
What We Like
Surprisingly spry; still offers a manual; beautiful styling; excellent driving experience; bargain-priced new GT model
What We Don't
Getting seriously old; not enough changes over the last decade; some models get very expensive
Overview
Although its pricing starts at $104,000 with shipping, the 2015 Aston Martin V8 Vantage is the entry-level model in the brand's lineup. That's what happens when its big brothers, the DB9, Rapide and Vanquish, start at $190,000 and go up from there.
But while the V8 Vantage may be a bargain-priced Aston, its lower price doesn't mean that it gives up any of the brand's world-renowned panache. On the contrary, we think the V8 Vantage is one of the best models in the lineup, thanks to its excellent performance, beautiful styling and finely crafted interior, along with its more affordable pricing.
We'll start with performance: The V8 Vantage offers a 4.7-liter V8 that makes 420 horsepower in base models and 430 horses in Vantage S and new-for-2015 Vantage GT guise. A V12 is optional, which we've covered in a separate overview.
Rear-wheel drive is the only option, though there are two transmission choices: a 6-speed manual and an optional 7-speed sequential automatic. We prefer the manual, which seems perfect for the Vantage's size and weight. Other options include a high degree of customization options, including paint colors and interior hues, along with more traditional upgrades such as heated seats and a high-end stereo system.
As for pricing, the 2015 Aston Martin V8 Vantage has quite a range. The base-level V8 Vantage GT starts around $104,000, while an upscale V8 Vantage S Roadster is $151,000 before options. V12 Vantage models can be even more expensive, with pricing well into the $180,000 range.