Editor's note: You may want to read more of Autotrader's model vs. model comparison car reviews as well as the 2015 Cadillac ATS review and the 2015 BMW 3 Series review.
Looking for a luxury car with a sporty flair? Undoubtedly, the 2015 Cadillac ATS and the 2015 BMW 3 Series are on your shopping list. Both cars offer enjoyable driving experiences along with high-end interiors, impressive luxury features and multiple body styles to choose from. But which one is better? We took a close look to find out exactly that by comparing the two cars in several key categories, but first let's see what's new with the ATS and the 3 Series for the latest model year.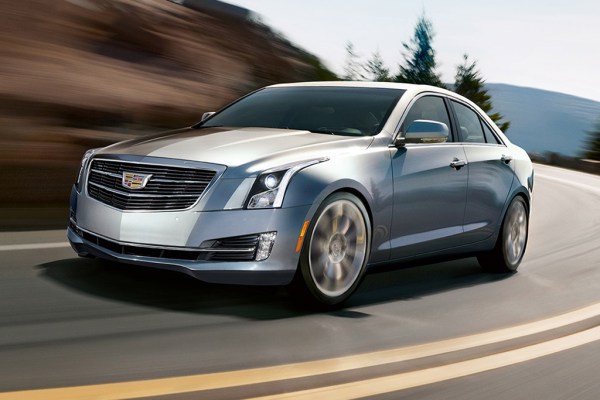 2015 Cadillac ATS
The ATS receives a minor facelift for 2015 that involves an updated front end with a new grille. The ATS also adds more torque to its 2.0-liter engine, along with 4G Wi-Fi capability and available wireless cellphone charging. See all 2015 Cadillac ATS models available near you
2015 BMW 3 Series
The 3 Series is largely unchanged for 2015 save for newly standard Bluetooth on all models. Additionally, the 3 Series lineup sees the addition of a new high-performance M3 model for the 2015 model year. See all 2015 BMW 3-Series models available near you
Reliability
According to reliability experts at J.D. Power, the ATS has earned four out of five circles in the firm's Power Circle Ratings, indicating better-than-average reliability. By comparison, the latest 3 Series has only earned three circles, indicating merely average reliability.
The ATS also offers an advantage in terms of warranty length. While both cars tout 4 years or 50,000 miles of bumper-to-bumper coverage, only the Cadillac goes above and beyond with 6 years or 70,000 miles of powertrain coverage. As a result, we're handing the reliability category to the ATS.
Fuel Economy
Both the ATS and the 3 Series offer a wide range of engines, many of which are offered with multiple transmissions and drivetrains. Generally speaking, however, it's the 3 Series that offers better fuel economy. Base-level 3 Series models tout an impressive 24 miles per gallon in the city and 36 mpg on the highway, for example, compared to the base-level ATS offering 21 mpg city/33 mpg hwy. The 3 Series also offers a diesel-powered model, dubbed the 328d, which can reach as high as 32 mpg city/45 mpg hwy. And then there's the hybrid-powered ActiveHybrid 3, which offers up to 25 mpg city/33 mpg hwy.
Even in top-level trim where most drivers are less likely to worry about gas mileage, the 3 Series still holds an advantage: Upscale CTS models offer a 321-horsepower V6 that returns up to 18 mpg city/28 mpg hwy, while the sporty 335i touts 300 hp and up to 22 mpg city/32 mpg hwy. The fuel economy category, therefore, is an easy one to call: The 3 Series wins by a mile.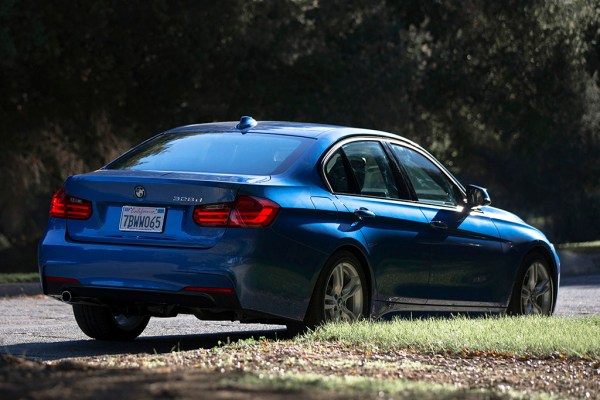 Safety
In crash tests carried out by the federal government's National Highway Traffic Safety Administration, both the 3 Series and the ATS proved very safe, earning perfect 5-star overall ratings. Although the Cadillac ATS has not yet been tested by the nonprofit Insurance Institute for Highway Safety (IIHS), the 3 Series earned good but not great ratings. It performed well in most of the firm's tests but received a troubling Marginal score in the challenging new small front-overlap assessment.
When it comes to safety features, the Cadillac has a slight advantage over the BMW. Both cars include everything you'd expect, such as standard side-curtain airbags, anti-lock brakes and more. Both cars also offer a wide range of safety options, including forward-collision alert, lane-departure warning and a blind spot monitoring system.
But the ATS boasts a few upgrades over the 3 Series, including a lane-keep assist function that can help steer you back on course, a rear collision-mitigation system that can prevent you from backing into objects and a Safety Alert Seat that will buzz to warn drivers of potential hazards.
As a result, the ATS wins this category by a hair, though we'd like to see how it performs in IIHS testing before making a final determination.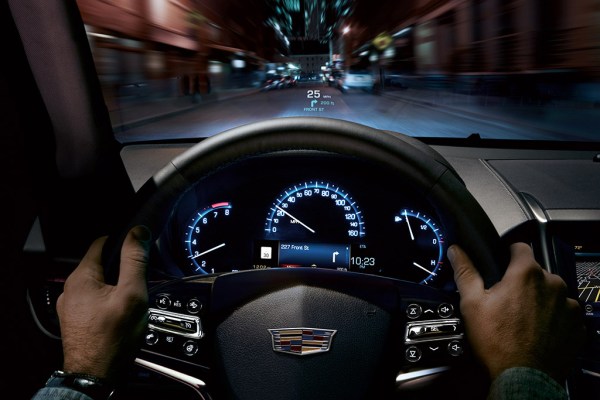 Technology
Both the ATS and the 3 Series offer just about every piece of technology you'd expect from a car in this segment, and neither one has many substantial high-tech benefits over the other.
Admittedly, there are a few unique features. Only the Cadillac offers wireless cellphone charging and GM's helpful OnStar system; only the BMW offers an automated parallel-parking system and an enhanced backup camera with top-down views; only the Cadillac offers a Wi-Fi hot spot; and only the BMW boasts an available 16-speaker sound system, as the ATS must make do with merely 10.
With that said, these two cars have a lot of technology in common. Both vehicles offer adaptive cruise control and a color head-up display. Both offer adaptive headlights, automatic high beams and a heated steering wheel. And both boast an infotainment system that connects to your smartphone, though the BMW's system has a larger standard screen. With that in mind, this is our take: If technology is important to you, make a list of your priorities and test-drive both cars. Since neither one offers a major advantage, you'll likely make your choice based on which car offers the features you like best.
Value
This is the part in every comparison where the BMW loses because it's so much more expensive than its rivals, but not this time. In fact, the 3 Series actually has a lower base price than the ATS by $265. That's not a big difference, but it is a big deal considering that most 3 Series models of years past used to cost thousands more than their closest rivals.
So what happened? Two things, really: The 3 Series got cheaper, adding a 320i variant in 2013 to serve as the lineup's entry-level model. But Cadillac also got more expensive: The brand now prices its cars to compete with top rivals rather than a few thousand dollars cheaper in order to win comparisons by being a better value.
With that in mind, which one really is the better value? To us, it's hard to not say the 3 Series. Yes, we like the ATS for its interior, its driving experience and its equipment levels, but the BMW offers virtually the same level of technology, similar safety features and a more involving base engine. And we all know the BMW badge on the hood counts for something extra, as Cadillac simply doesn't have BMW's high-luxury reputation. We think the ATS comes very close to unseating the 3 Series in terms of value, but it's not quite there.
Autotrader's Advice
This is a hard one, and it's been debated by automotive journalists ever since the ATS first came out in 2013. So which one is really better?
We think it's the 3 Series by a nose. Yes, the Cadillac is marginally more reliable, and it has a few extra safety features. But we prefer how the BMW drives, we like its unique tech features more than the Cadillac's and we appreciate the BMW's additional fuel economy. We also like the available wagon body style, the 5-door hatchback and the convertible (now dubbed 4 Series) — none of which the Cadillac offers. And then there's the diesel variant, the hybrid model and the high-performance version, which also aren't on Cadillac's radar (though the brand swears a sporty ATS-V is coming).
In other words: The BMW offers more choices and more possibilities, along with better fuel economy, more features we prefer (such as a top-down camera system) and a more rewarding driving experience. But it's important to note that this is no easy choice. If you end up in an ATS, we suspect that you'll still be very pleased with your automotive decision.