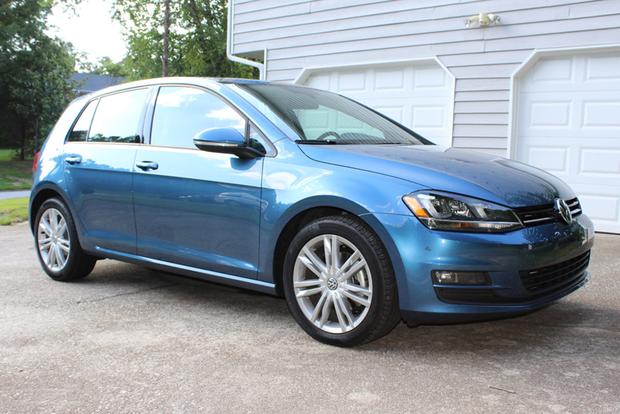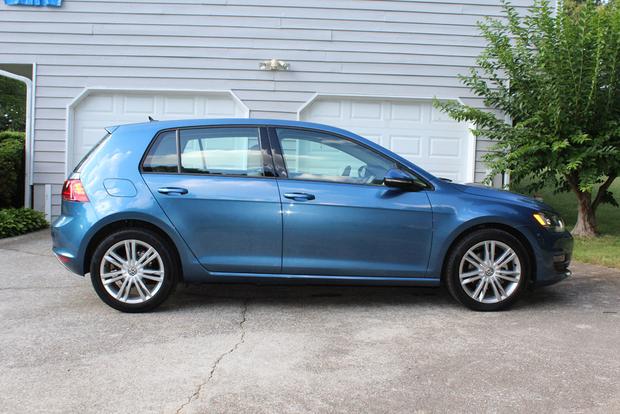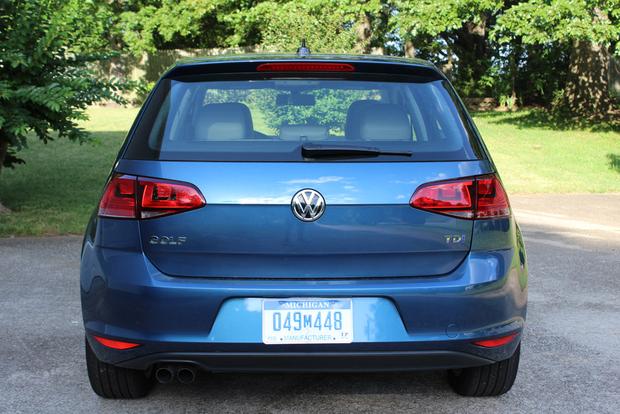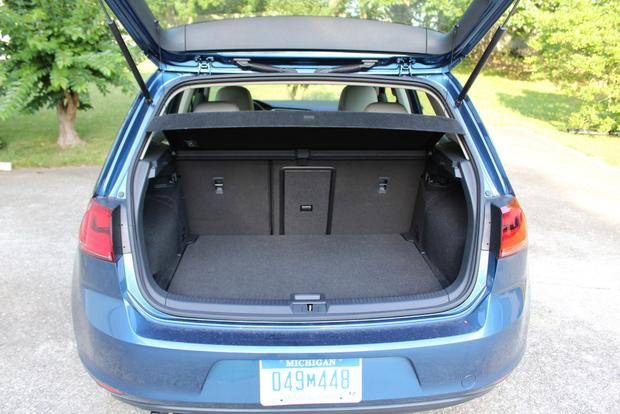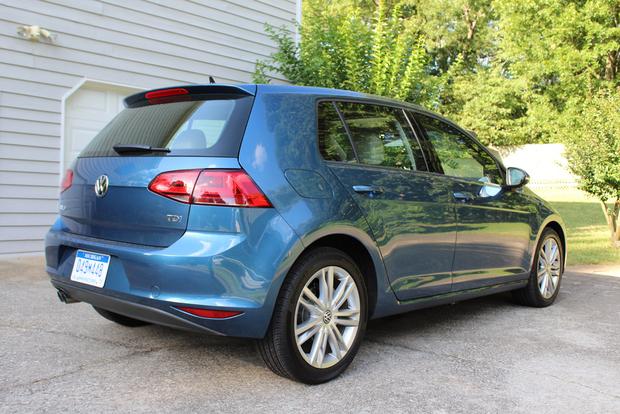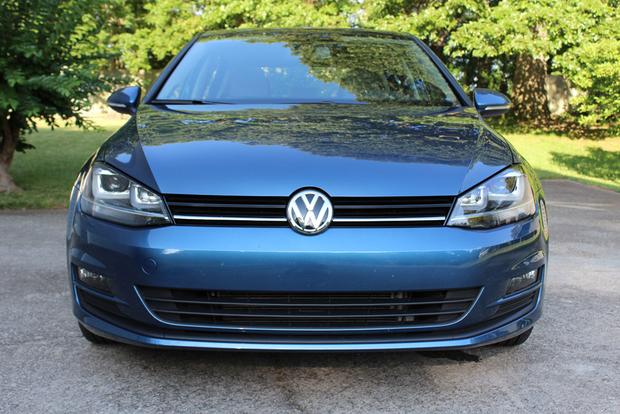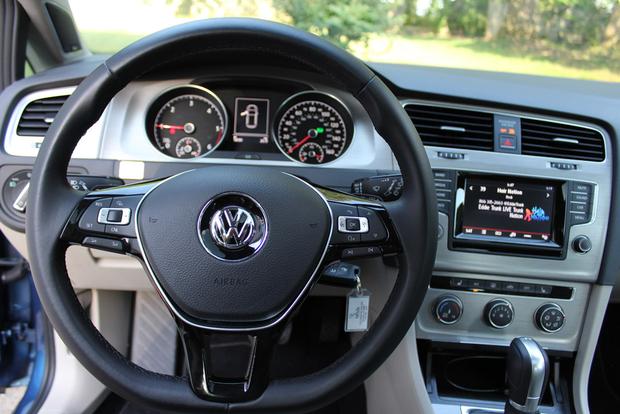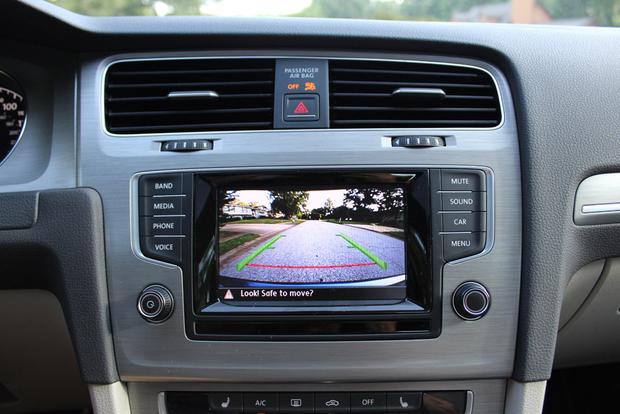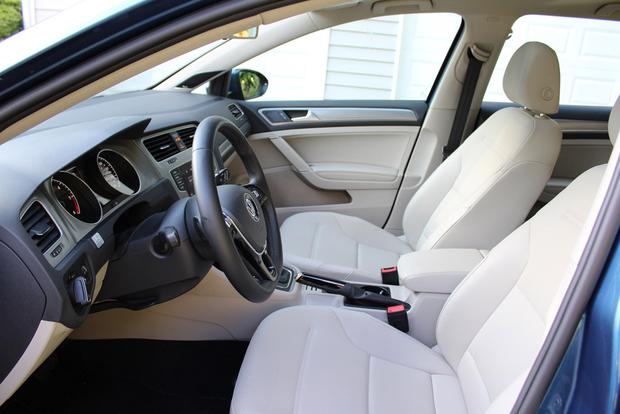 The Volkswagen Golf has just received a complete redesign, with updated models boasting an improved interior and the latest features, equipment and technology. The ultraefficient Golf TDI offers even more updates, touting a revised diesel engine with better fuel economy. So how do we like the new Golf? Our editors spent some time behind the wheel of a diesel-powered 2015 Volkswagen Golf TDI to see just how the car works out in the real world.
Good On Materials
Inside, it's clear that things have stepped up a little bit in the Golf, which is good, considering that Volkswagen offers this small hatchback at a premium price compared to its rivals. One editor, Ben, specifically mentioned the steering wheel for being "premium quality in shape and materials" -- something you couldn't necessarily say about the last steering wheel -- while another editor, Dwight, noticed that the dashboard offers a good mix of colors and touch points. Although the latest Golf isn't dramatically more expensive than last year's model, we think its interior is dramatically better, and this is one area where the Golf TDI justifies its price premium over other similarly sized hatchbacks.
It's the same story when it comes to ride quality. One tester, Tommy, noted that the seats are "comfortable, with just the right amount of firmness and support," going on to say that the flat-bottom steering wheel is a nice touch that makes entry and exit a lot easier. We also heard the term "solid" used several times to describe the Golf's driving experience, which isn't something that can always be said about compact cars.
High Tech?
For several years, Volkswagen's main problem has been technology -- or rather a lack of it -- and the Golf TDI we drove was no exception. For a near-$29,000 base price, our test car skimped on some key features such as a navigation system, keyless entry access and a push-button starter. We're also a little curious why there's still no USB port for music. And one tester noted that the $995 Lighting package seems pricey -- especially since it only includes bi-xenon headlights that adapt to your steering and vehicle angle.
We're also disappointed that Volkswagen hasn't added any of the latest safety features to the Golf, even after the hatchback's latest redesign. There's a forward-collision alert system, but no automatic pre-collision braking. There's also no blind spot monitor, no lane-departure warning system and no rear cross-traffic alert -- items you can get on many of the Golf's newly redesigned rivals.
Excellent Engine
Regardless of any differing feelings on the equipment, the interior, the styling or the pricing, everyone felt the same way about the engine: It's excellent. While getting used to a diesel engine can take a little time if you've driven gas-powered cars your whole life, the Golf TDI is highly rewarding. In fact, each of our testers returned over 40 miles per gallon in mixed city and highway driving, and some reached as high as 45 mpg. If gas mileage is a major priority, this car is highly recommended.
Our Take
We like the 2015 Volkswagen Golf TDI for delivering a premium-feeling compact car without compromising on fuel economy. Effectively, this car is for city-dwelling drivers who want a well-built, well-appointed new car that boasts impressive fuel economy ratings and doesn't require luxury-car pricing. If that sounds like you, the Golf TDI should be on your shopping list. Our only real gripe is that we wish it were a little more tech-savvy.