Car Comparison
2016 Nissan Pathfinder vs. 2016 Chevrolet Traverse: Which Is Better?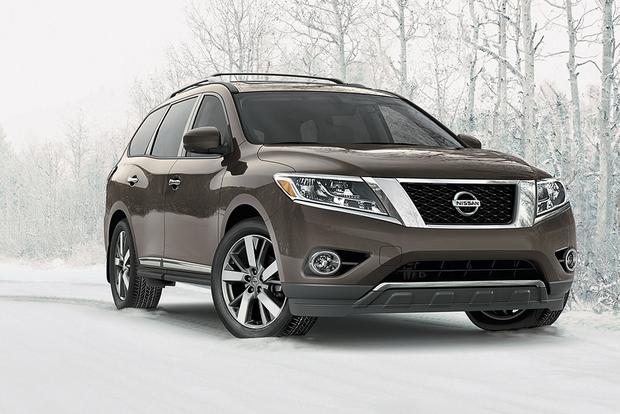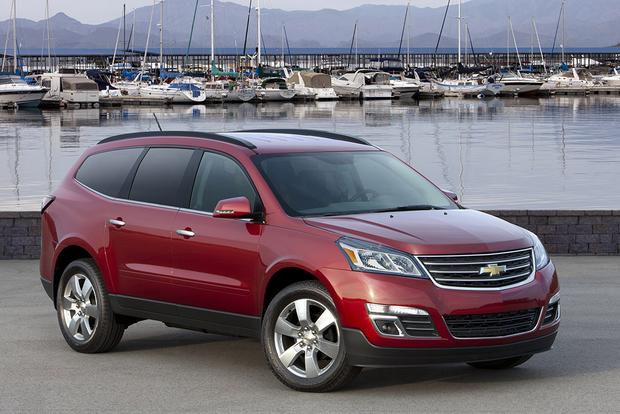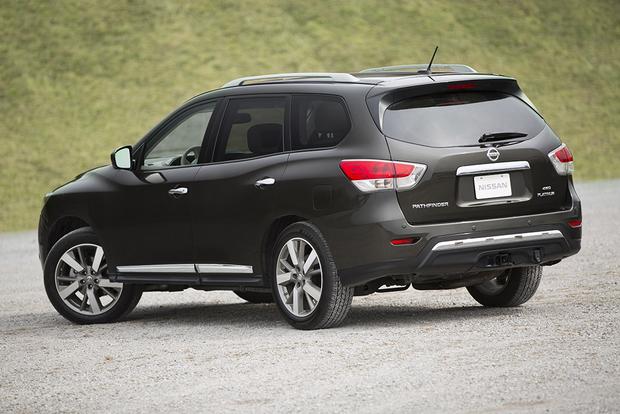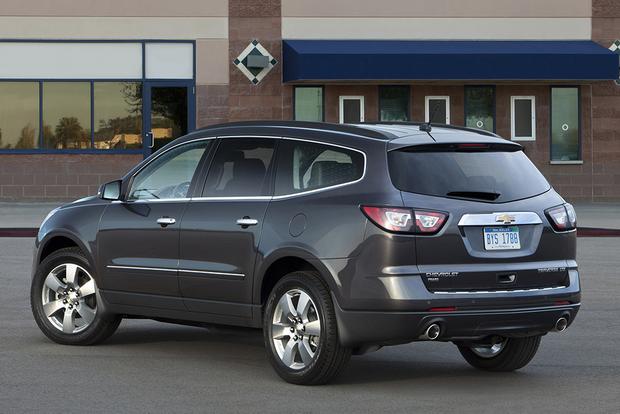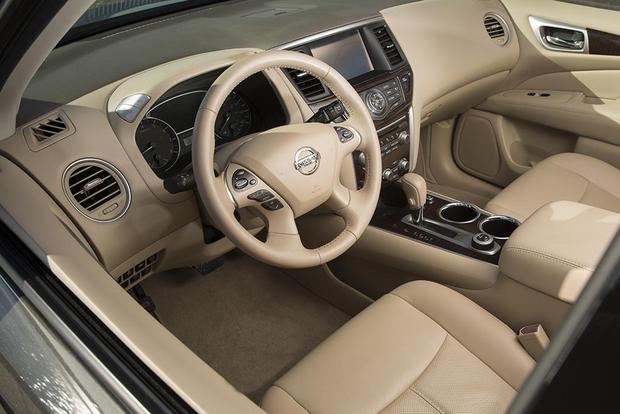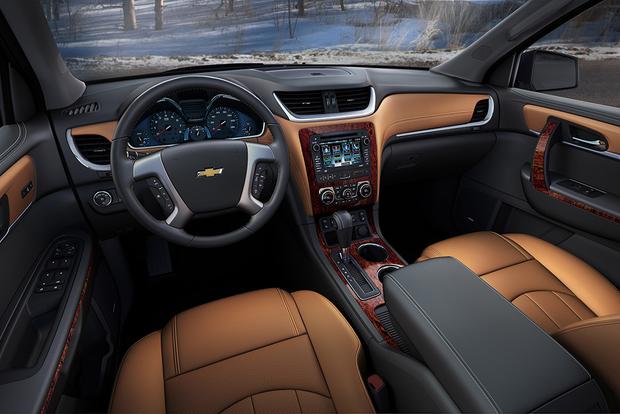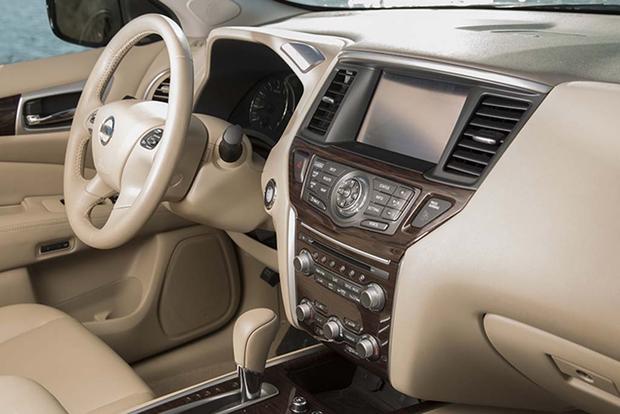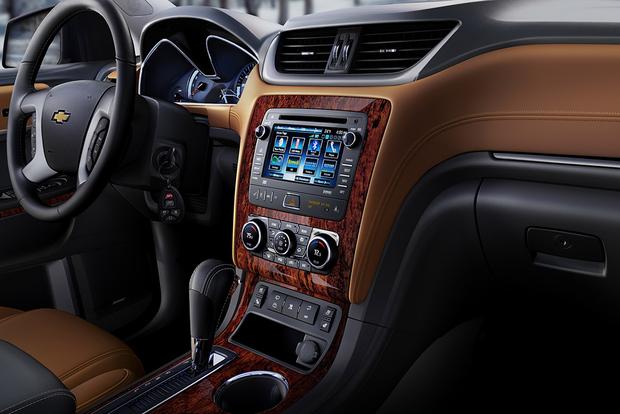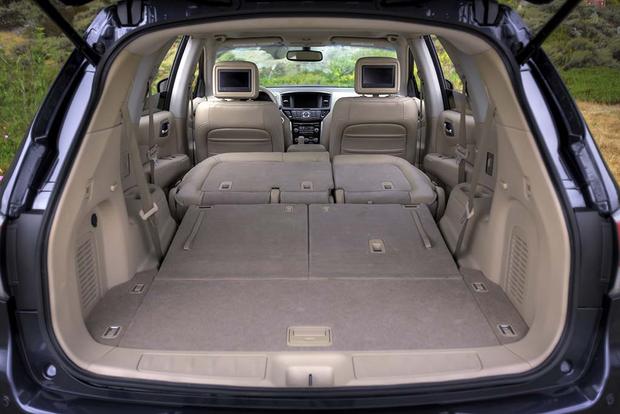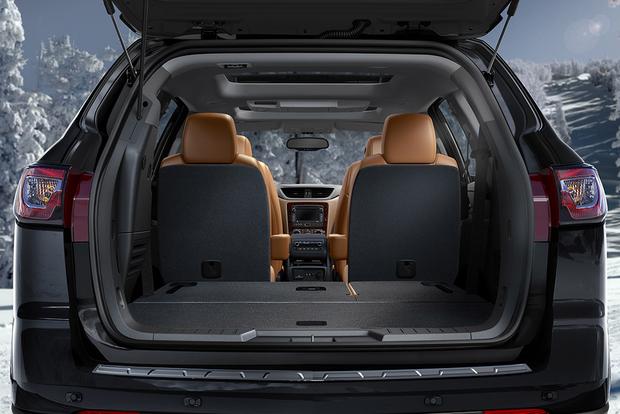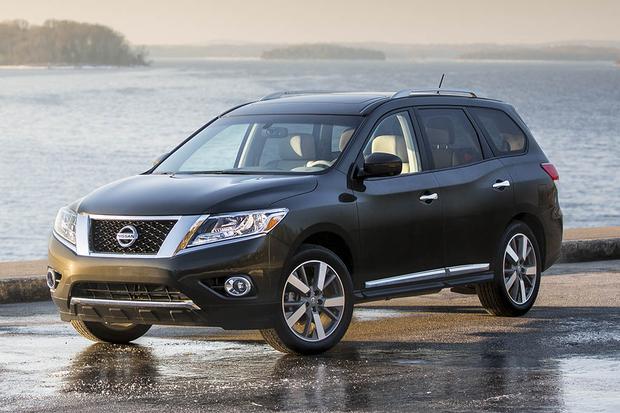 If you're interested in a family SUV with 3-row seating, there are dozens of available models, from Toyota, Honda and Chevrolet to Ford, Nissan and many more. Two of today's top offerings are the 2016 Nissan Pathfinder and the 2016 Chevrolet Traverse, both of which offer budget-friendly pricing and a lot of other benefits such as roomy interiors, generous equipment levels and powerful engines. Which one is better? We've created an in-depth comparison of both the Traverse and the Pathfinder to find out which one belongs on your shopping list.
2016 Nissan Pathfinder
The Pathfinder sees only two updates for 2016: a new almond interior and a new cold-weather package on SV models that touts heated seats and a heated steering wheel. Though the 2016 Pathfinder won't reach dealers for another few weeks, 2015 models are largely similar.
2016 Chevrolet Traverse
The Traverse offers only one noteworthy change this year: a newly standard 4G LTE Wi-Fi system. Other revisions are limited to small trim-level updates and new colors.
Reliability
According to reliability experts at J.D. Power, both the Traverse and the Pathfinder have earned mostly average and above-average rankings over the last few years, with neither standing out over the other. The two models also offer the same warranty coverage of 3-year/36,000-mile bumper-to-bumper protection and 5 years or 60,000 miles of powertrain coverage. As a result, this category is a toss-up, and we think drivers who especially prioritize reliability will be pleased with either choice.
Fuel Economy
Both the Pathfinder and the Traverse offer only one powertrain. In the Pathfinder, it's a 260-horsepower 3.5-liter V6 (mated to a fuel-saving continuously variable automatic transmission), which touts fuel economy ratings reaching as high as 20 miles per gallon in the city and 27 mpg on the highway with front-wheel drive or 19 mpg city/26 mpg hwy with optional all-wheel drive (AWD).
The Traverse's sole engine is a 3.6-liter V6, which offers 281 hp (288 hp in the LTZ) and comes standard with a 6-speed automatic transmission. Fuel economy figures lag slightly behind the Pathfinder's numbers, as the Traverse touts 17 mpg city/24 mpg hwy with front-wheel drive or 16 mpg city/23 mpg hwy with optional AWD.
The Pathfinder trumps the Traverse when it comes to fuel economy by several mpg. If gas mileage is especially important to you, you'll want the Nissan.
Safety
In crash testing carried out by the federal government's National Highway Traffic Safety Administration, both the Traverse and the Pathfinder earned a perfect 5-star overall rating. Only the Pathfinder earned the Insurance Institute for Highway Safety's Top Safety Pick designation, as the Traverse has not yet been submitted to enough of the firm's crash tests to qualify.
When it comes to safety equipment, the Traverse pulls ahead of its Nissan rival. While the Pathfinder doesn't offer any forward-collision warning system, the Traverse does. The Traverse also offers a lane-departure warning system, which you can't have in the Pathfinder. While the Pathfinder offers rear cross-traffic alert and a blind spot monitoring system, so does the Traverse, but the Chevy also comes standard with a backup camera, which is optional in the Pathfinder. The Pathfinder's sole advantage over the Traverse is Nissan's (admittedly useful) 360-degree Around View parking camera, which is offered on higher trim levels.
Although we're impressed with the Pathfinder's crashworthiness, there's no doubt the Traverse offers more features for car shoppers especially interested in safety gadgets and technology.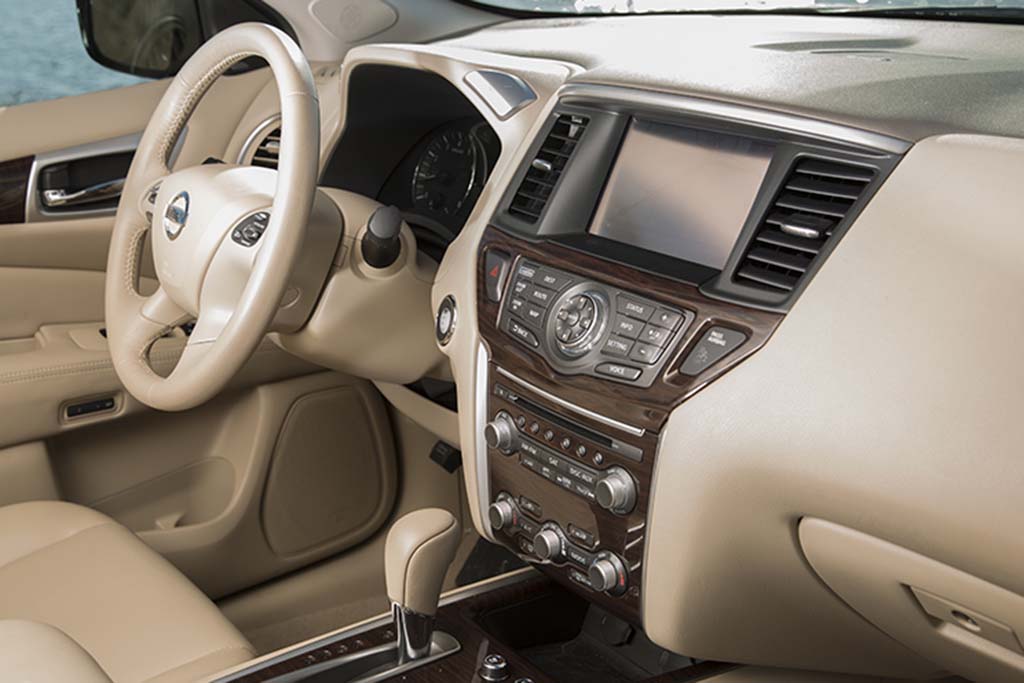 Technology
Aside from its relative lack of safety features when compared to the Traverse, the Pathfinder offers an impressive array of the latest high-tech equipment and gadgets, enough to directly compete with its Chevrolet rival.
Both models offer ventilated seats, for instance, and a heated steering wheel. Both tout infotainment systems with available app integration. Both boast Bluetooth audio and impressive Bose sound systems. Both offer a panoramic sunroof and dual power front seats. Aside from the Traverse's aforementioned longer list of standard safety features, these vehicles are roughly even in this category.
Value
Both the Pathfinder and the Traverse tout their excellent value relative to other crossovers as a major selling point, but the Pathfinder offers a slight price advantage, coming in at around $1,000 cheaper than the base-level Traverse LS.
Does that make the Traverse a worse value than the Pathfinder? Hardly. In fact, we'd avoid the base-level Pathfinder S with the appealing base price, as it loses out on many of the Traverse's standard features and doesn't offer any options. This essentially ensures you have to step up to the Pathfinder SV, which is far closer to the Traverse in price and equipment. After carefully reviewing options lists and pricing, they're about even when it comes to value.
Autotrader's Advice
Choosing between the 2016 Nissan Pathfinder and 2016 Chevrolet Traverse is difficult because both models offer benefits, including good reliability numbers, strong engines and plenty of equipment.
In the end, there just aren't enough major differences between the Pathfinder and the Traverse for us to name a clear winner. The Nissan offers better gas mileage, but the Chevy has more safety features. Both offer roughly the same level of technology, equipment and interior room. Once you're past the Pathfinder S model, they're priced about the same, too.