Top Cars
5 Great All-Wheel-Drive Compact SUVs Under $30,000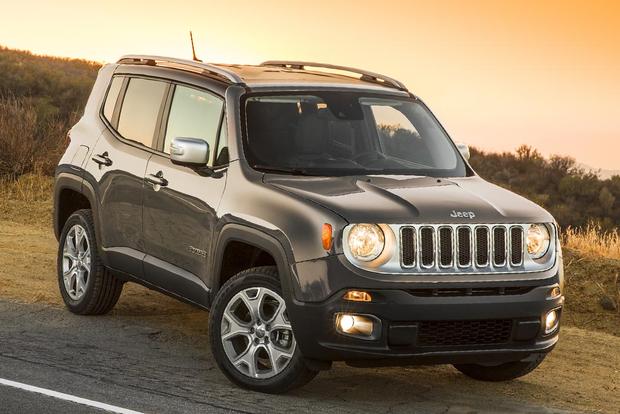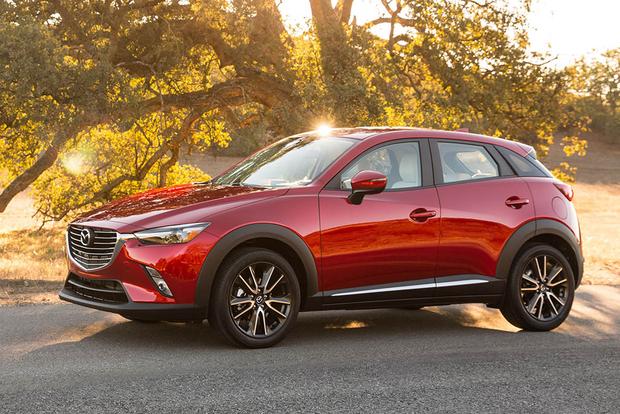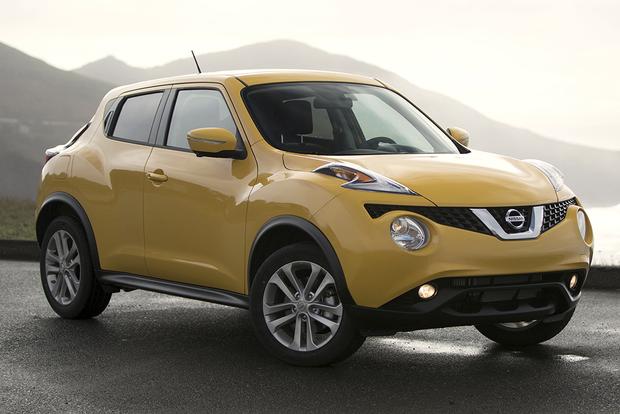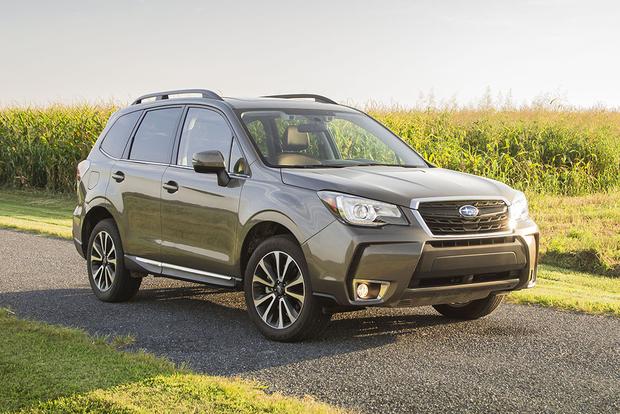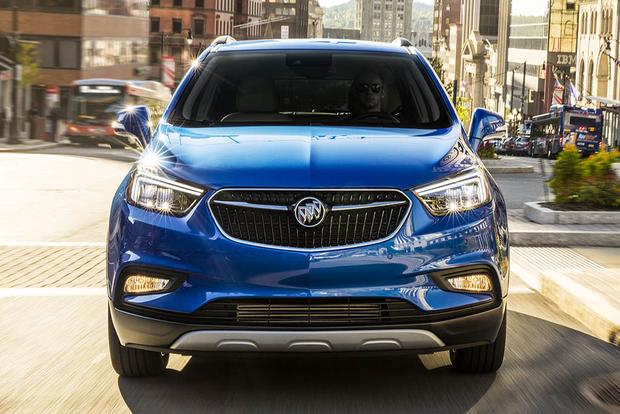 Compact SUVs and crossovers give you the drivability of a car with the practicality of a larger family vehicle. Add in a well-engineered all-wheel-drive system, and these people-movers become go-anywhere haulers with an abundance of nimbleness, all-weather capability and off-terrain freedom. They're a good fit for virtually every climate zone -- and when they're priced under $30,000, they fit into plenty of budgets, too. Here are five outstanding compact all-wheel-drive SUVs to consider, whether you're looking for solid family transportation or a vehicle to take on your next weekend adventure.
2017 Buick Encore
The Buick Encore is one of the more premium-looking vehicles in this segment. From its waterfall grille to its short overhangs, the Encore looks equal parts sporty and upscale. On the road, the Encore is quiet and surefooted, inspiring confidence in any driver. With all-wheel drive, the Encore's fuel economy reaches 23 miles per gallon in the city and 30 mpg on the highway -- not too shabby for an SUV. The 2017 Encore with all-wheel drive has a starting price of $25,565.
2017 Jeep Renegade
The Jeep Renegade is a tough-looking, trail-ready crossover that's comfortable and capable both on and off road. The Renegade's all-wheel-drive system gets its power from either a turbocharged 1.4-liter engine managed by a 6-speed manual gearbox or a 2.4-liter power plant paired with a 9-speed automatic transmission. Combined fuel economy ranges between 24 and 27 mpg. The 2017 Jeep Renegade with all-wheel drive starts at $19,995.
2017 Mazda CX-3
The 2017 Mazda CX-3 is one of the more athletic compact SUVs. From first glance, you know this utility possesses a fast and fun character. Its long hood, unique silhouette and sporty wheel design make the CX-3 more youthful than others in its category. All-wheel drive connects with a strong 2.0-liter 4-cylinder engine to yield an impressive 27 mpg city/32 mpg hwy. Inside, there's a good amount of room for a family of four and a weekend's worth of stuff. The 2017 Mazda CX-3 with all-wheel drive has a starting price of $21,210.
2016 Nissan Juke
This part-hatchback, part-crossover has a little of everything for everyone -- styling, performance, features and storage room. From its expressive front fascia to its wide stance, the Juke has a personality that's all its own, as well as a 188-horsepower engine and a very agile and dynamic disposition. Fuel economy for the all-wheel-drive Juke is 26 mpg city/31 mpg hwy. The 2016 Nissan Juke with all-wheel drive has a base price of $22,100.
2017 Subaru Forester
The 2017 Subaru Forester comes equipped with standard all-wheel drive, a 2.5-liter 4-cylinder engine and a 6-speed manual transmission. For an extra shot of performance, it offers a turbocharged 2.0-liter engine that outputs 250 hp. This wagonlike crossover delivers a smooth, compliant ride on normal roads and plenty of confidence on wet terrain. In addition to its excellent drivability, the Forester delivers on interior space and fuel economy to the tune of 27 mpg in combined driving. The Forester starts at $22,395.